#BeInspired: Watch Dare2Dream Masterclass Series with Stephanie Linus, Funke Bucknor-Obruthe & Felicia Obozuwa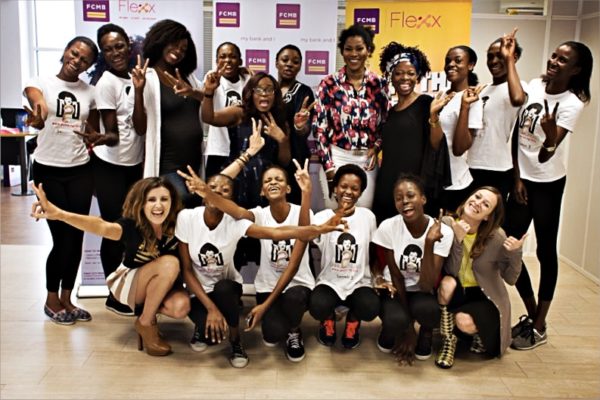 In the latest series of Dare2Dream masterclasses, veteran actress and producer, Stephanie Linus, inspires the participants with her anecdotes.
She emphasized the importance of passion for success in whatever one does.
She also recommends thinking outside of the box, being innovative, and always giving 100% in what you do. She continues stating "be determined not desperate. Desperation leads to manipulation".
The masterclass also had Funke Bucknor, CEO of Zapphaire Events. 
Funke encouraged the participants to always push through, remain motivated and never let anything hold them down.
She urged them to identify their strengths and play on them as well as to examine their weaknesses and work on them.
She also admits "When you fail, consider things you could have done better, what went wrong and consider how to make it better".
Felicia Obozuwa, Head of Human Resource and Strategy at FCMB rounds up the FCMB challenge with a heartfelt message to take on challenges above one's competencies in order to gather good experience:
She stresses: "If you remain in your comfort zone, you can never achieve big things". She believes "The measure of your dream is going to be the measure of your determination."
She goes to say: "Work extra hard and always be prepared".
She concludes: "Never be afraid of the challenge in front of you as nothing is too big for you to accomplish if you work extra hard and stay determined".
Watch the video below!
Executive Producer: Kinabuti
Co-producer: Pulse.ng
Video Director: Marcello Pastonesi
Dare2Dream is powered by FCMB and Imperial Leather.
Sponsored by Canoe, Maybelline NYC, and Dana Air.