"Beloved be very careful of those friends that care so much about your struggles, but yet so silent when you win" – Dabota Lawson on Friends who Publicly Betrayed Her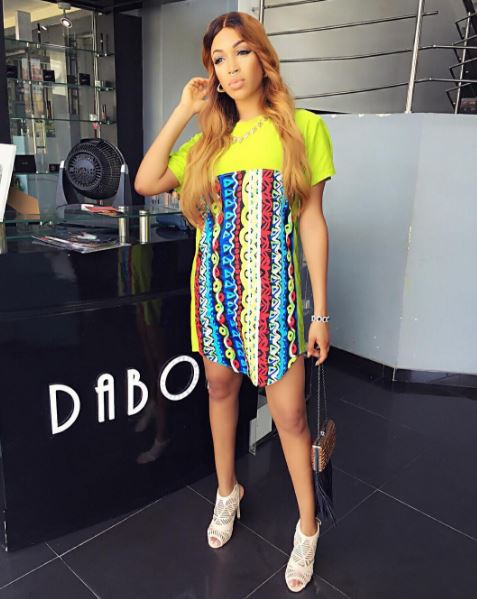 Former beauty Queen and entrepreneur Dabota Lawson, took to her Snapchat earlier in the day to say her ex- husband Sunny Aku had allegedly told her friends that she'll go broke and come back begging him after they separated. She also went further to say many of her friends asked her to go back to him and beg before it was too late.
The ex-beauty-queen also revealed that she is in a good place now and has the 'most wonderful man' and daughter by her side.
See photos below