Fiona of www.finallyfiona.com is sharing one of her secrets to healthy hair and it's drinking smoothies, can you believe it?
There are three major things that contribute to the health of your hair and they are;
Genetics
External care (this includes manipulation, conditioning, styling etc)
Internal Health (what you eat and drink etc)
You know what they say… Garbage in, garbage out! So ultimately, whatever you eat or drink has an effect on your body's health, including your hair, skin and nails. Read what she has to say about 'internal health' below.
***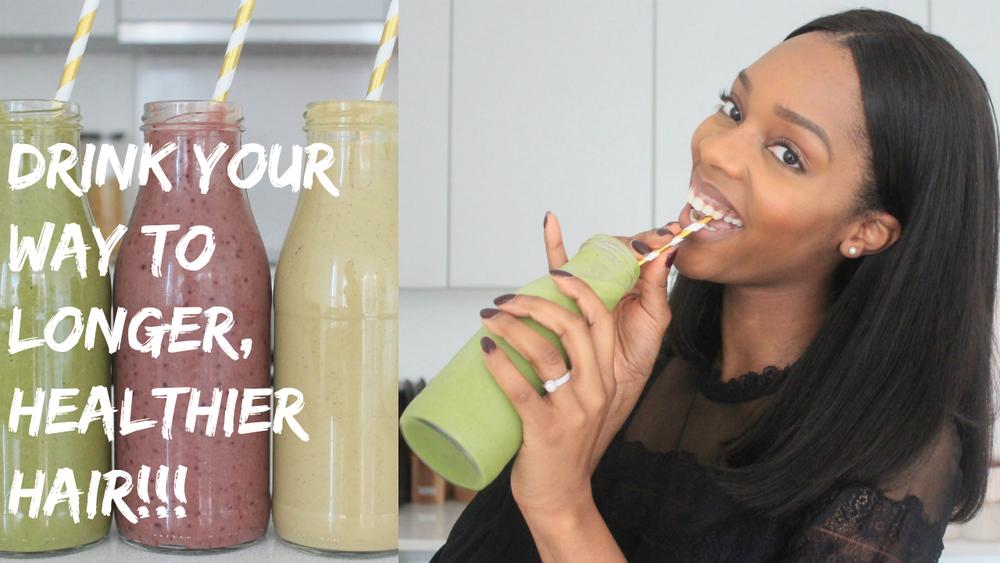 Hey guys! So, I'm finally dishing the scoop on one of the most impactful aspects of my hair care journey that has contributed greatly to my hair growth and natural hair health over the past 2 years… Highly nutritious smoothies!
Today I'm sharing my tip on internal health and how what you eat and drink can impact the health of your hair. Here are 3 of my favourite smoothie recipes, rich in Biotin and full of amazing hair health-boosting vitamins, minerals and nutrients.
Biotin Rich Green Smoothie (500ml)
50g Chard
1 Tbsp Sunflower Seeds
1 Tbsp Flaxseeds
1 Tbsp Almond Butter
Handful Red Grapes
1 ½ Cups Almond Milk
50g Frozen Spinach
1 Frozen Banana
Tropical Mango & Strawberry Smoothie
1 Cup Greek Yoghurt
1 Cup Frozen Strawberries
50g Chard
1/4 Cup Walnuts
1 Cup Oat Milk
1 Tbsp Flaxseeds
100g Frozen Mango
Highly Nutritious Mixed Berry Smoothie
1 Cup Frozen Berries
½ Avocado
50g Frozen Spinach
2 Tbsp Chia Seeds
1 Frozen Banana
1 ½ Cups Pineapple Juice
Let me know if you give them a try! Be blessed and thanks for watching x