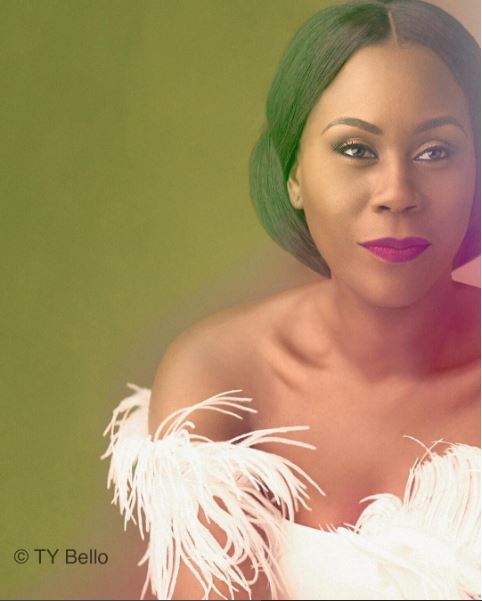 If you have ever visited Nigerian Instagram, then you have met them.
Women – and men – gorgeously made up are now a staple of our social-media-driven cultural consumption.
They are everywhere from Instablog9ja to AsoEbiBella. And beside their photos, beyond credit to the photographer, you are very likely to see credit go to something called a #MUA.
MUA is the short form for Makeup Artiste, and it is presently the trend for people to proudly declare themselves as #MUA of some sort or the other. We now take it for granted – but it wasn't always like this.
Do you know how revolutionary it is for a young woman or man with ambition living in an age where respect and personal brands are hugely important to boldly declare that what he/she does for a living and what he/she will be doing far into the future is putting colour on people's faces?
Barely a decade ago that didn't exist, and no one could have predicted reasonably that – in a country enamoured with tradition and orthodoxy – it would happen, at all, or so fast.
A major reason that for that development is Tara Fela-Durotoye, founder and chief executive of House of Tara.
I call Tara aunty, and so of her personal virtues, there is plenty to write about. But today I prefer instead to go beyond the personal to the iconoclastic – what Tara represents as a historical figure.
Two years ago, in a class at the Lagos Business School, I beamed with pride as a lecturer asked the class, filled with multi-millionaire and billionaire business people in everything from oil and gas to technology 'How many of you know House of Tara' and every single person said yes. It made me realize how far not just Tara had come, but how far this entire industry had come.
Of course, make up as a sub-sector began to gain some form of attention in the 90s, pushed by many beauty pioneers including Opral Benson. But it was post-2000 that it finally became respected in its own right, and this was largely due to the work of two bold creatives: Banke Meshida-Lawal, and Tara Fela-Durotoye.
Upon leading the way, Tara decided that being artistes was not enough – building an international business became her obsession. She wasn't just going to be one celebrated make-up artiste; she was going to build a Nigerian brand that the world would pay attention to.
She moved quickly to build a network of makeup artistes that formed the substance of the company. Then she created a training school to build a new set of professionals. And then a first-of-its-kind network of distributors called House of Tara reps, that at its optimum, had up to 3,000 young women in their network – women (and men) who went on to build successful businesses on the back of Tara's business, gaining financial dependence on the way, and self-confidence with it.
Then she went into manufacturing, which is where her business has really exploded. I remember the intense pride my female friends had at the time she launched the first product line, Orekelewa; to own a makeup kit with a proudly Nigerian name that was created by a Nigerian specifically for them.
That brand, House of Tara, has now spread into over a dozen branches across Nigeria, with footprints in Kenya, and brand recognition that has taken her everywhere from Cape Town to Australia.
There are three Nigerian brands I respect deeply: the first is GTBank, the second is Troyka, and the third is House of Tara.
GTBank has created a business that will stand the test of time because, through the art of building people and building institutional processes that outlive the founders. Trokya has created a West African communication behemoth with a rare (for these climes) succession-planning framework that has solidified its leadership, and in the process expanded the possibilities for young people in the media, and ensured its sustainability.
Then there is House is Tara. Everyone loves Tara. Everyone respects Tara. But it is important as she turns 40 this week, for that story to be put in proper perspective: this isn't just a woman who did something beautiful and created a brand and business Nigerians are proud of.
With House of Tara, she created an entire vista of opportunities – and opened up a sector's deep potential for a generation of women and men.
Proper structure, a respected board, trainings in the best institutions, exchange programmes, a professional brand identity, and the professionalism of makeup spaces became evidence of high standards; you could drive your official House of Tara car and proudly back it beside the official car from Union Bank. And it became possible for other brands to follower her lead and expand the space – Sleek, Zaron, and a chain of international franchises.
Along the line, she also made it fashionable to be a young woman in business, a young Christian in business, and for younger women and men to believe that it is possible in this time and in this age to run a high-powered business and still run a successful home, be active in personal faith and find time for fun and laughter.
To a life of plenty firsts, I say congratulations. To a woman of intimidating brilliance, I say congratulations.
Thank you for helping me, and generations of young Nigerians, believe in themselves and in the power of their dreams. Specifically for making it easy for me to believe I could run a business – and to actually do it.
That is your most powerful legacy.
And you did it all before you were even 40.
What a life.