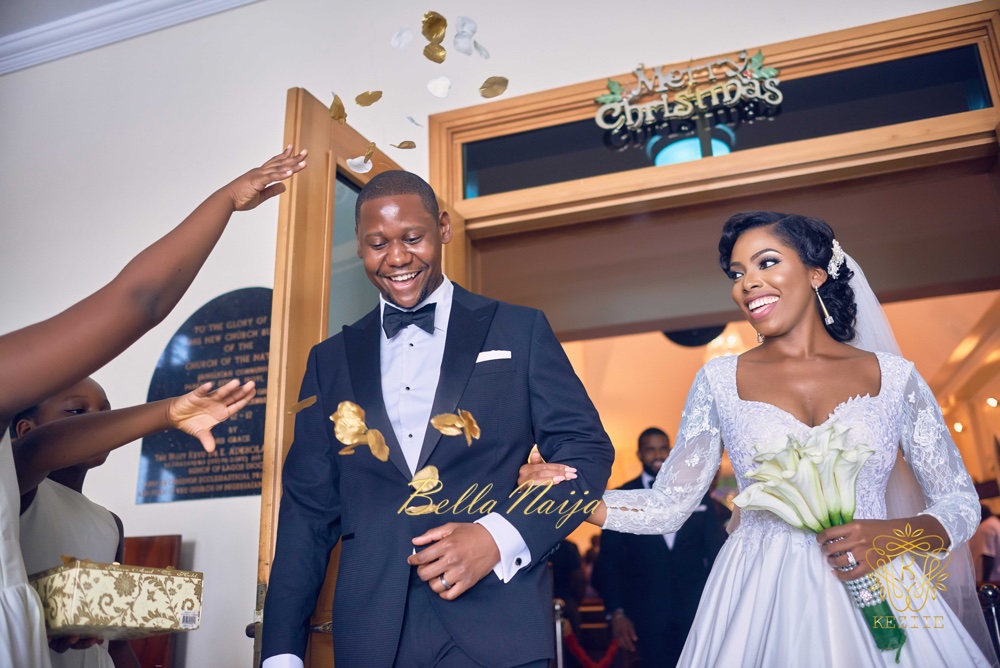 Their love blossomed from an early childhood friendship into a beautiful forever after.
Kamdi always knew what he wanted and he set his mind to get it. From the very early stages of their relationship, he always made his intentions of marrying Sommie very clear and amongst other attributes, she loved his confidence and the man he was very dearly.
According to the bride, "our first dance was simply magical. The feeling I got after saying my vows to Kamdi gave me butterflies inside; knowing I was officially Mrs. Uko. I had the widest smile on my face."
Congratulations to the lovely couple, Love BellaNaija Weddings!
~ Pre-Wedding | Keziie Photography
How They Met
As told by the Bride, Sommie
Our families have known each other for the longest time.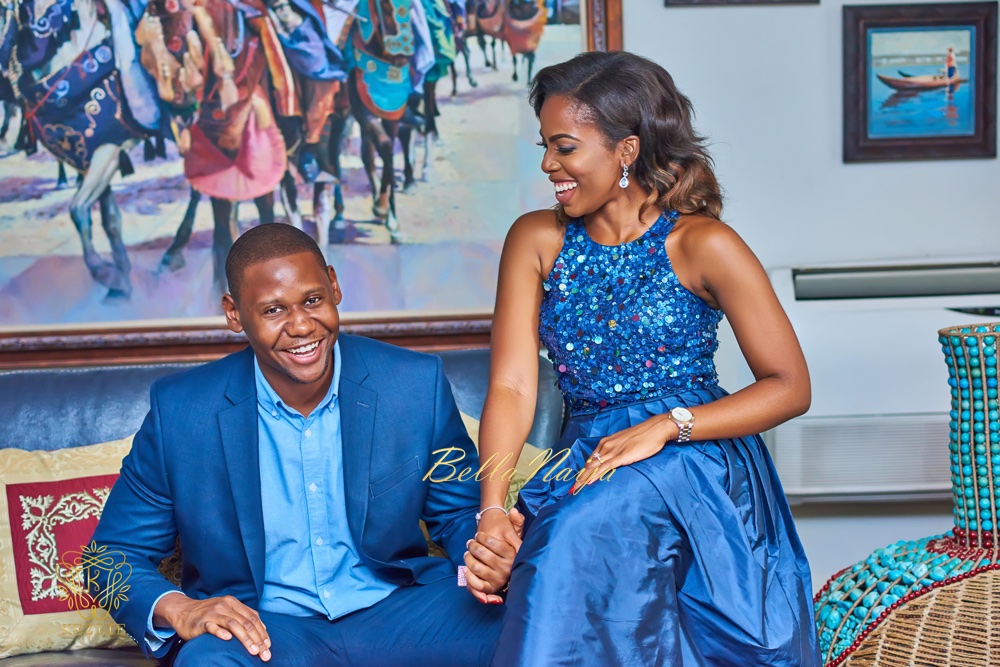 The relationship goes as far back as our grandparents being good friends. Kamdi and I grew up knowing each other.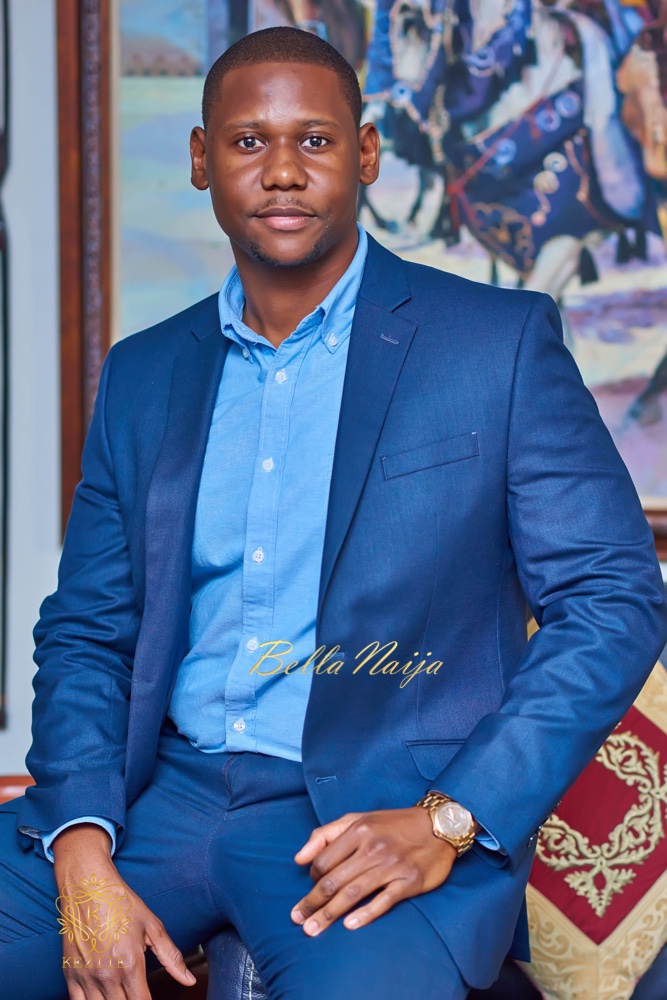 Most times, we went to the same birthday parties, same family gatherings and we actually attended the same secondary school. However, I was closer to his sisters and he and my older brother were close to.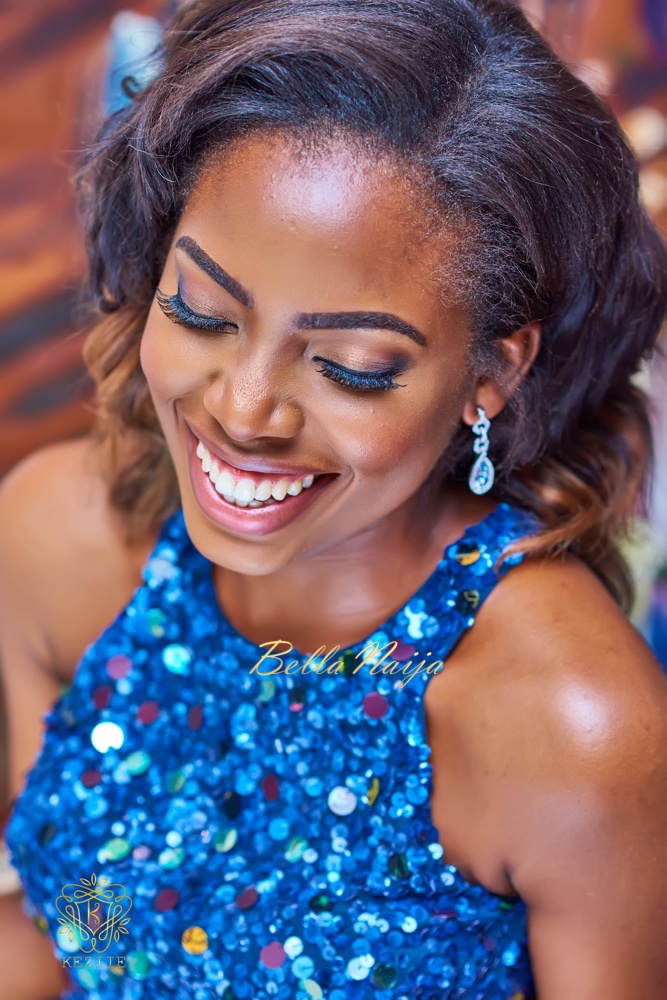 In December 2010, I came to Nigeria to spend the Christmas holiday with my family in Enugu. I went over to Kamdi's family house to see one of his sisters and there he was.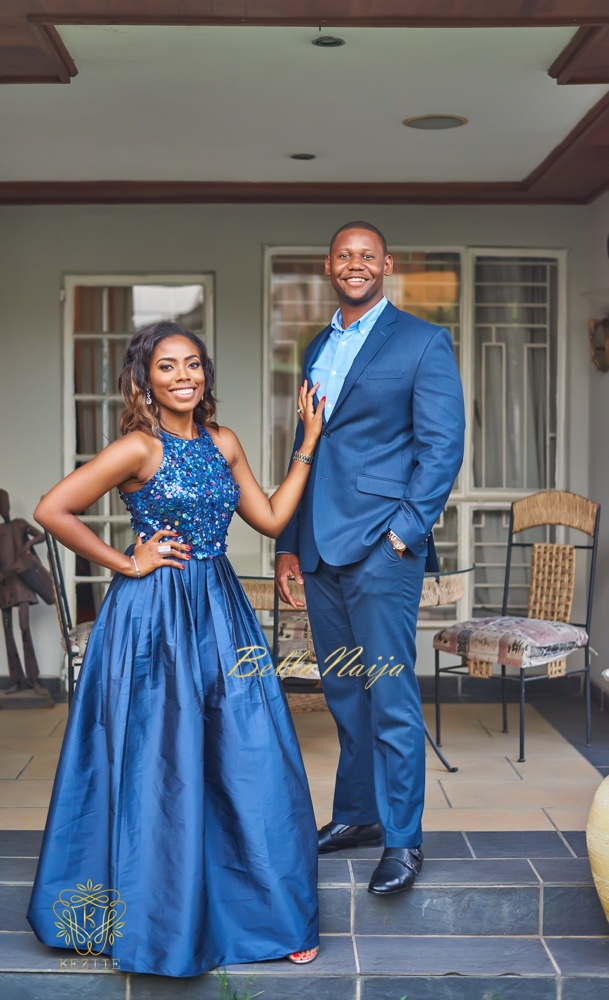 We hadn't seen or spoken in years! So we talked for a long while, caught up on each other's lives, exchanged blackberry pins and spoke back and forth for the rest of the holiday.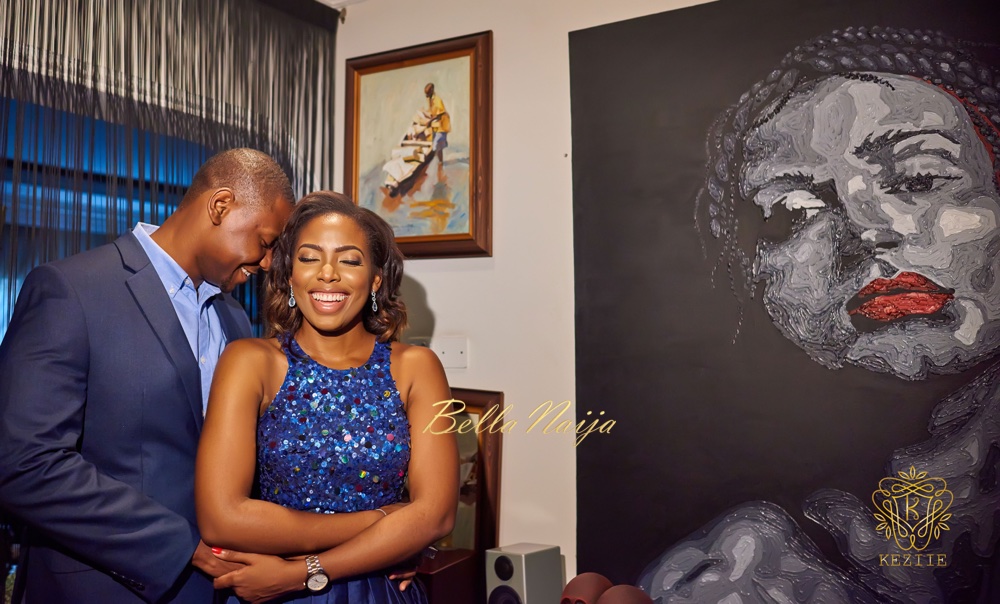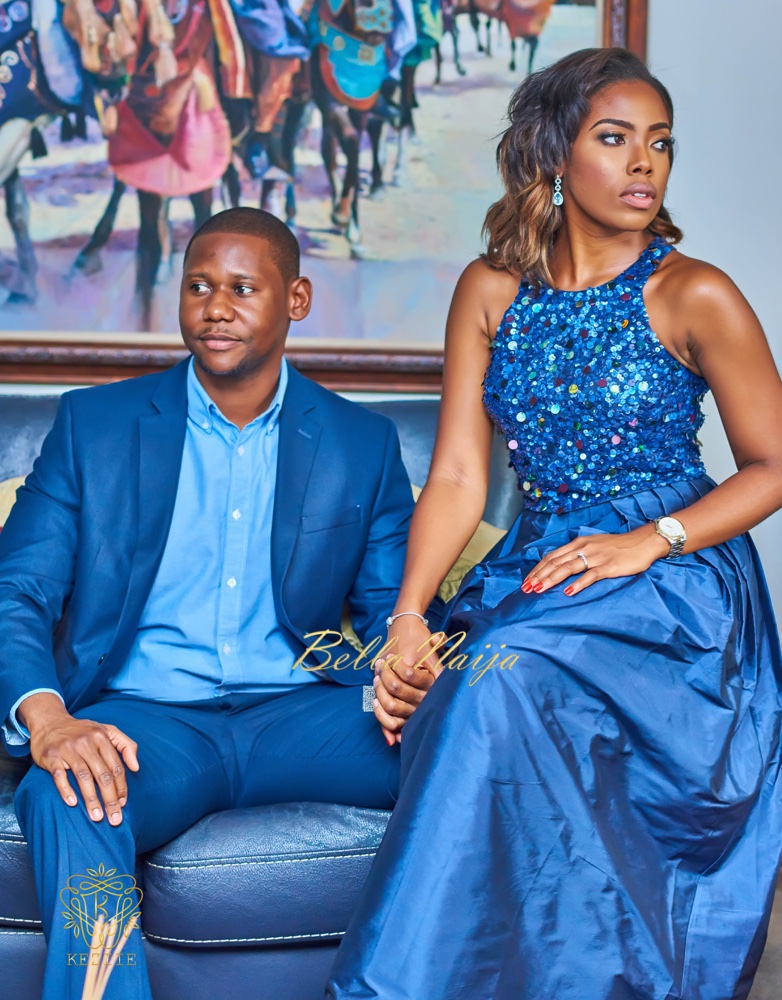 At the time, Kamdi had just moved back to Nigeria to start his National Youth Service Corps year. After a fun two weeks of Christmas, it was time for me to head back to University.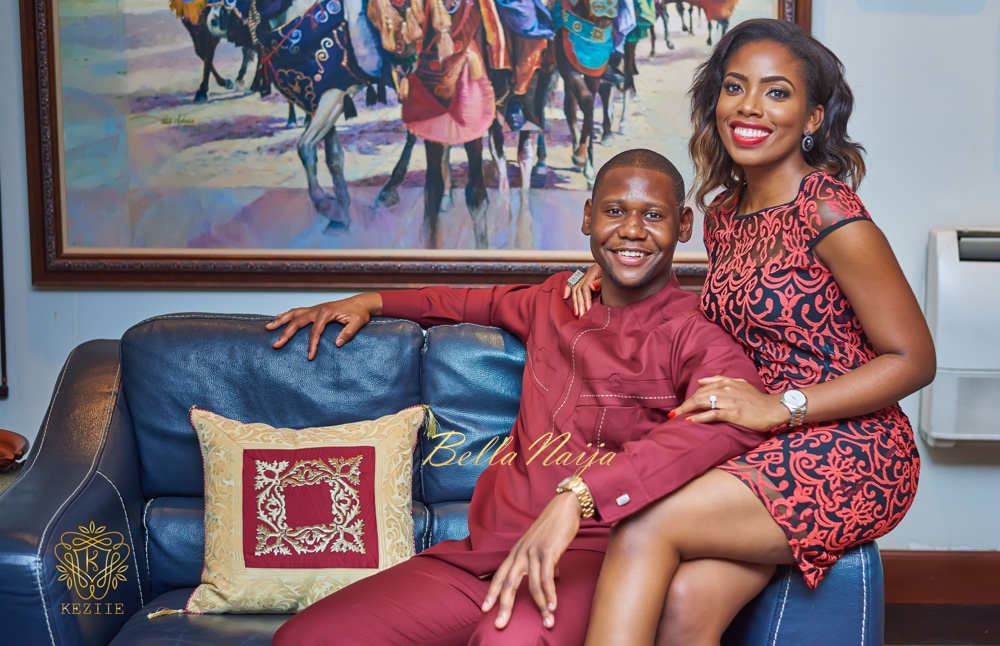 Kamdi and his family had spent a few days in their village in Abia State so we hadn't seen each other in the days leading up to my return.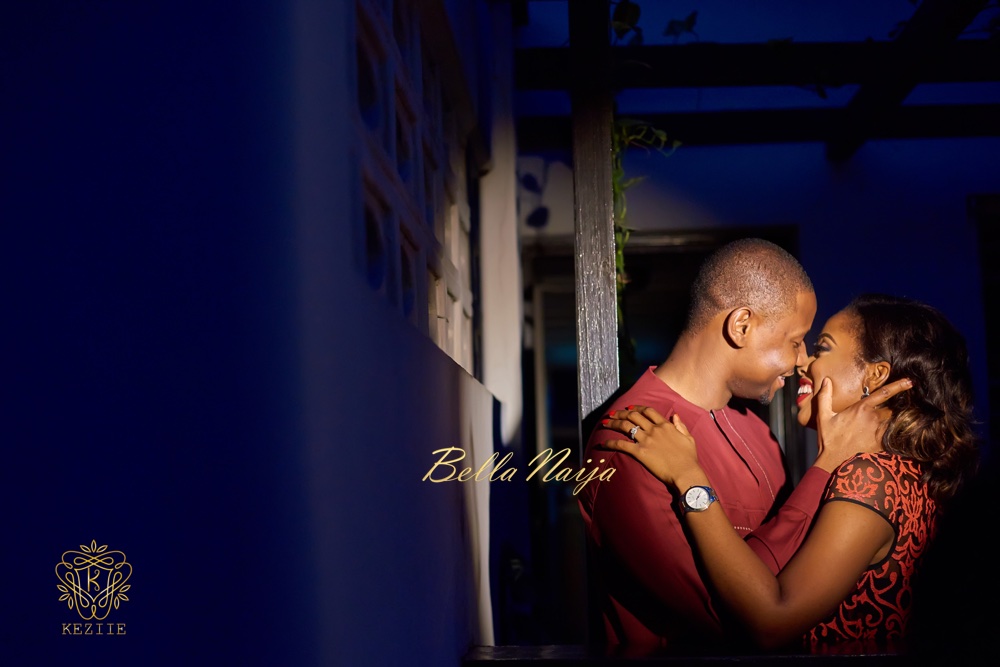 A day before leaving for Abuja to catch my flight out of the country, he made sure his family left the village early enough so he could get back to Enugu in time to see me.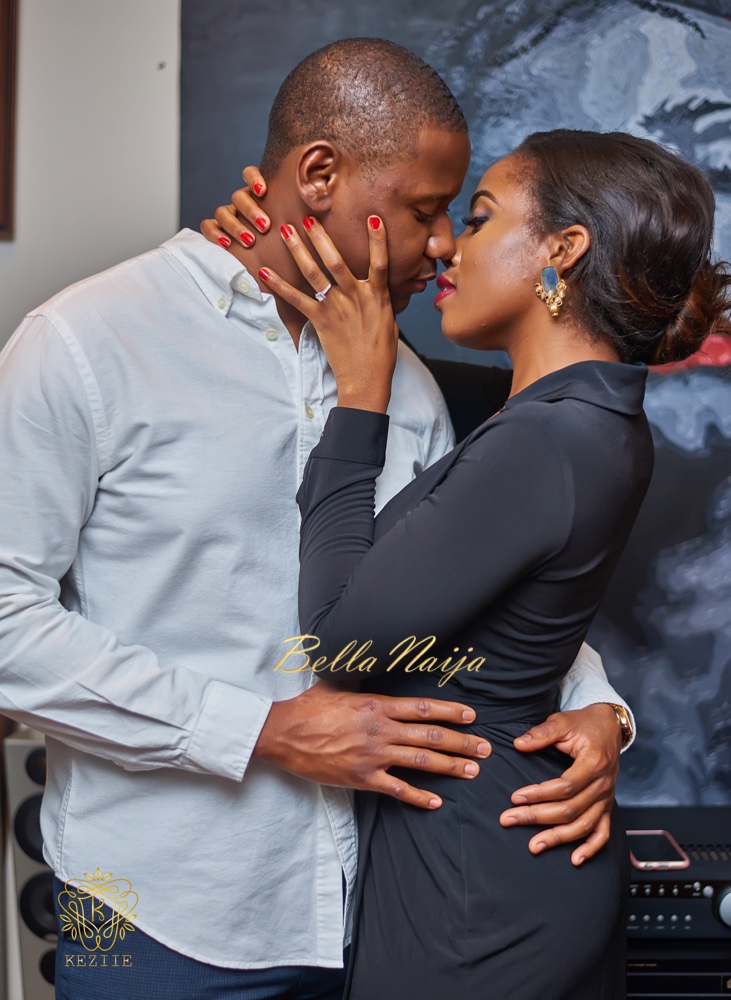 He came over to my house, we talked for a bit and said our goodbyes. It was the best goodbye ever *wink*.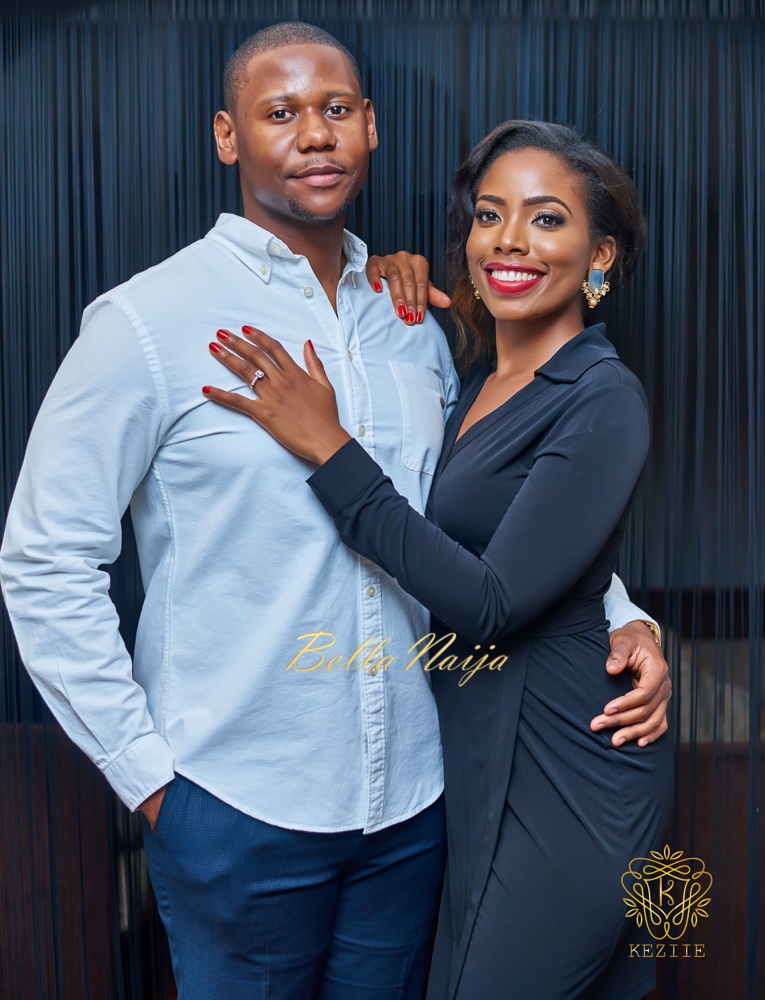 On my flight back, Kamdi formally asked me to be his girlfriend and I said yes. Such a gentleman *smiles*. This was January 2nd, 2011.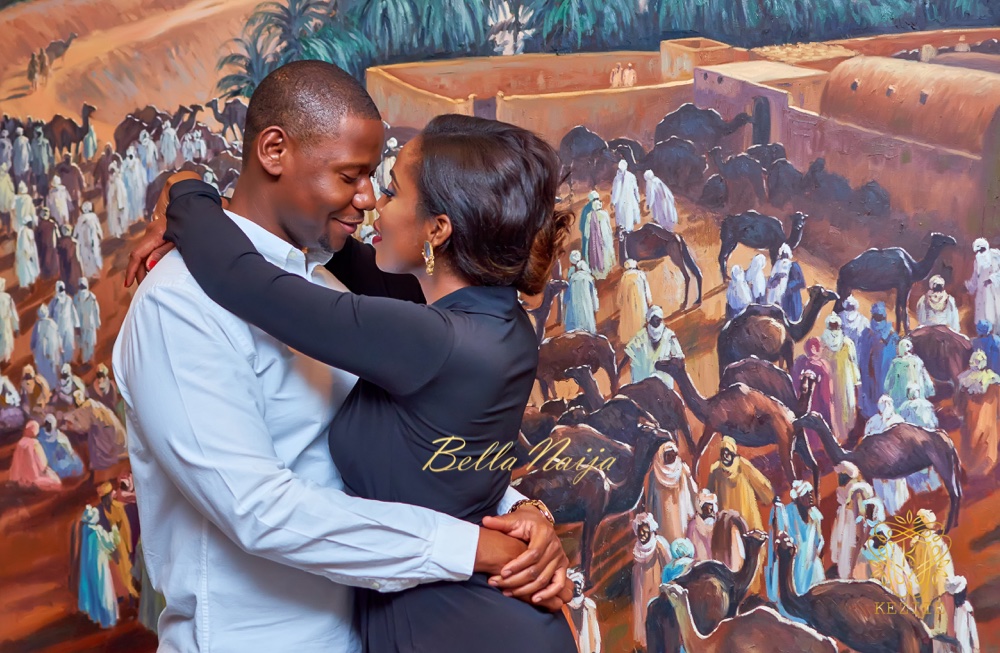 We started off with a mostly long distance relationship for three and a half years mixed in with him moving to the UK for his Masters at a University an hour away from me.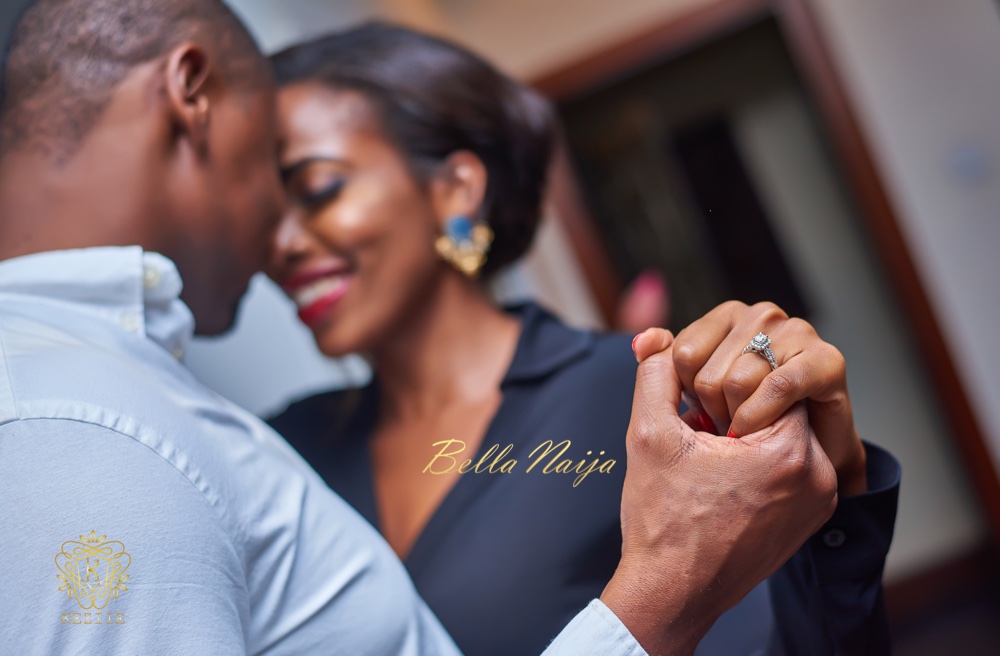 Early on in our relationship, he made his intentions of marrying me very clear and amongst other attributes, I loved and still love his confidence. Afterward, he and I moved back to Nigeria at different times and continued to build our love for one another.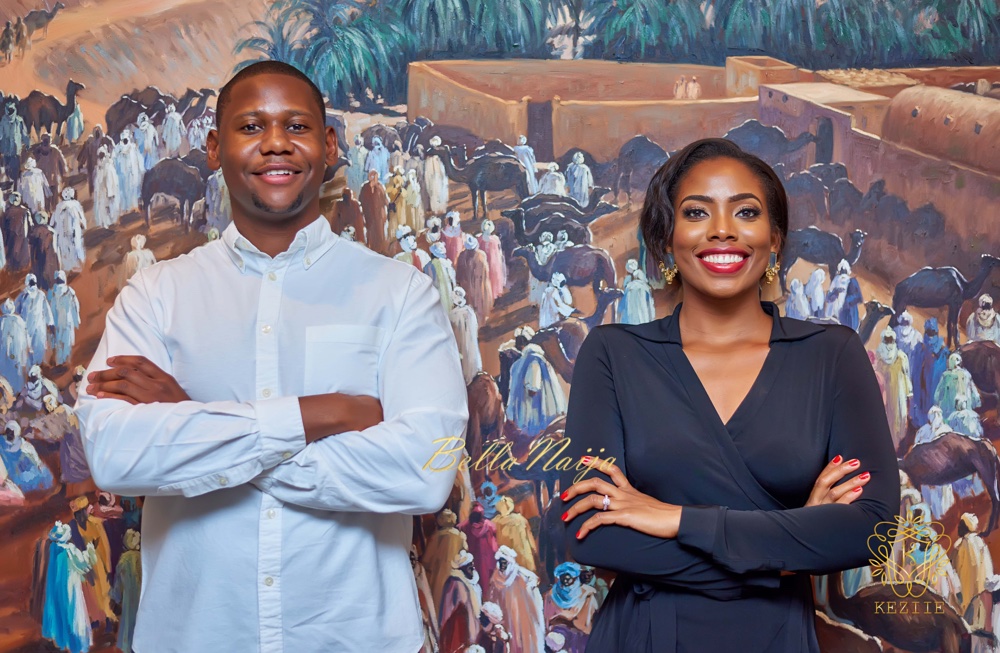 The Proposal
Kamdi proposed on our Dubai trip in November 2015. I've always wanted a private and intimate proposal and he nailed it! We went on a date at the Bar 44 in Grosvenor House Hotel on the 26th of November, 2015 the aesthetics were breath-taking.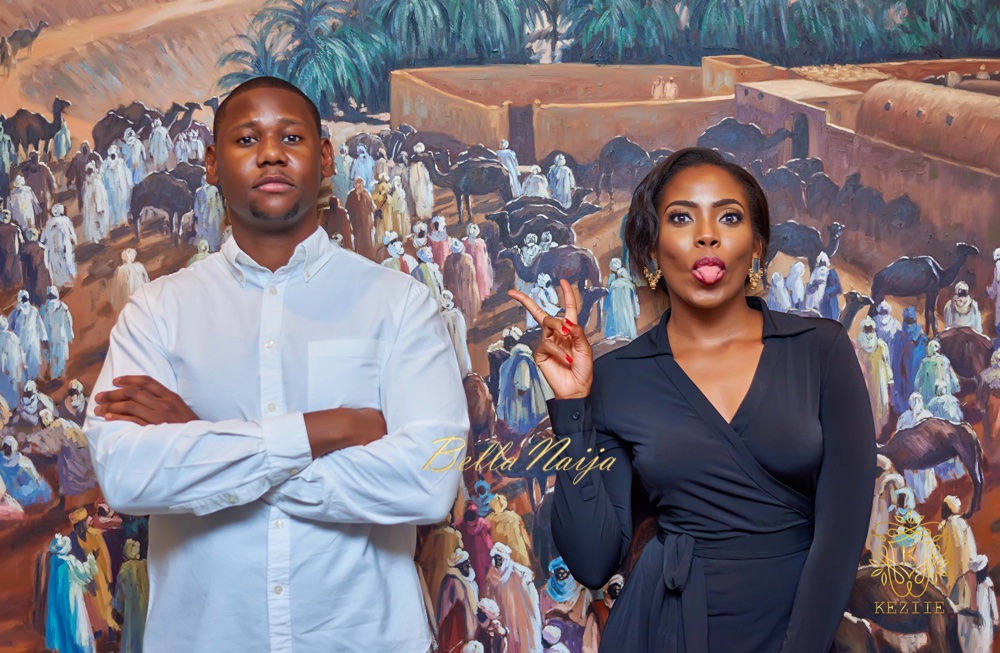 The view from the 44th floor at night time was mind blowing. We had drinks and some food and were also having a serious conversation.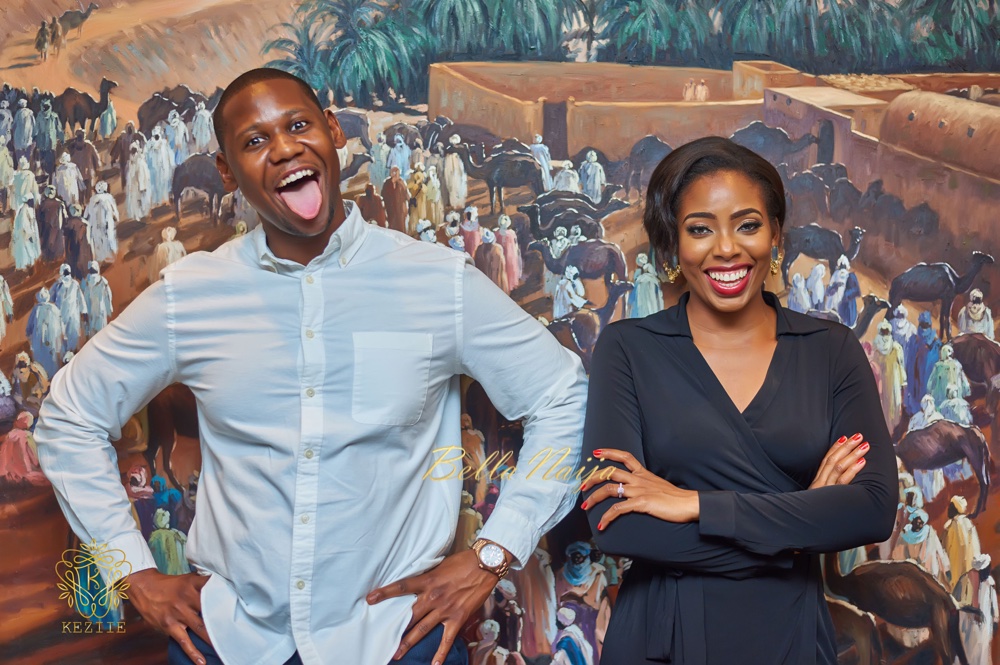 A little while later, Kamdi stopped the conversation midway, got on one knee, smiling from ear to ear, brings out the ring from his right pocket and said the sweetest words; "I'm so nervous but here goes. There's no one in the world I'd rather spend the rest of my life with. Will you marry me Sommie?" *blushes*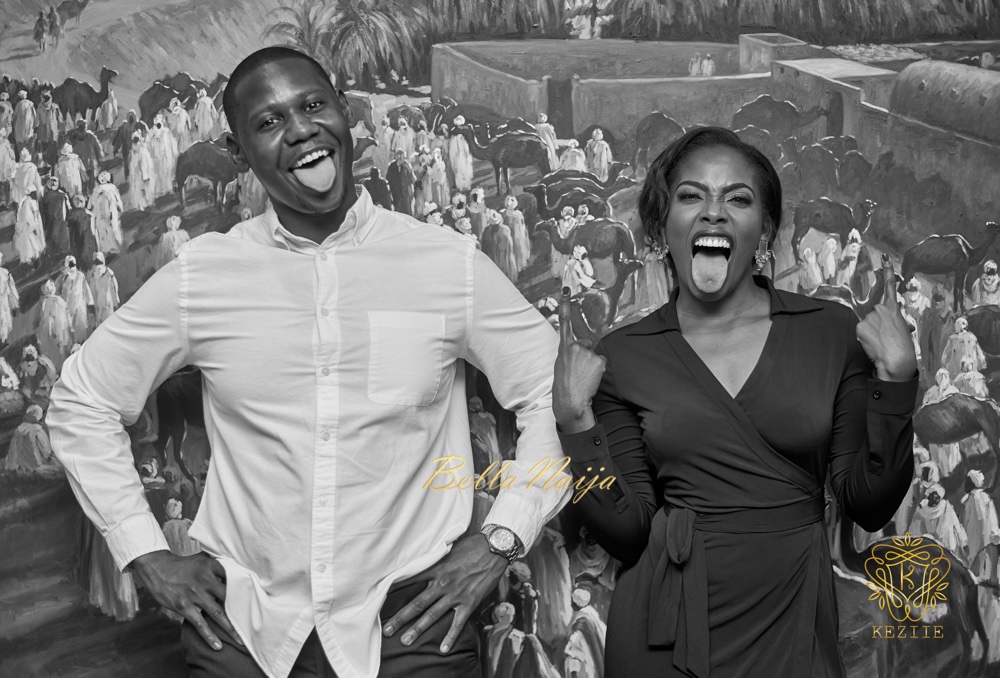 During his speech, all I could really focus on was the ring. Its beauty was blinding. I couldn't help but admire it throughout his speech.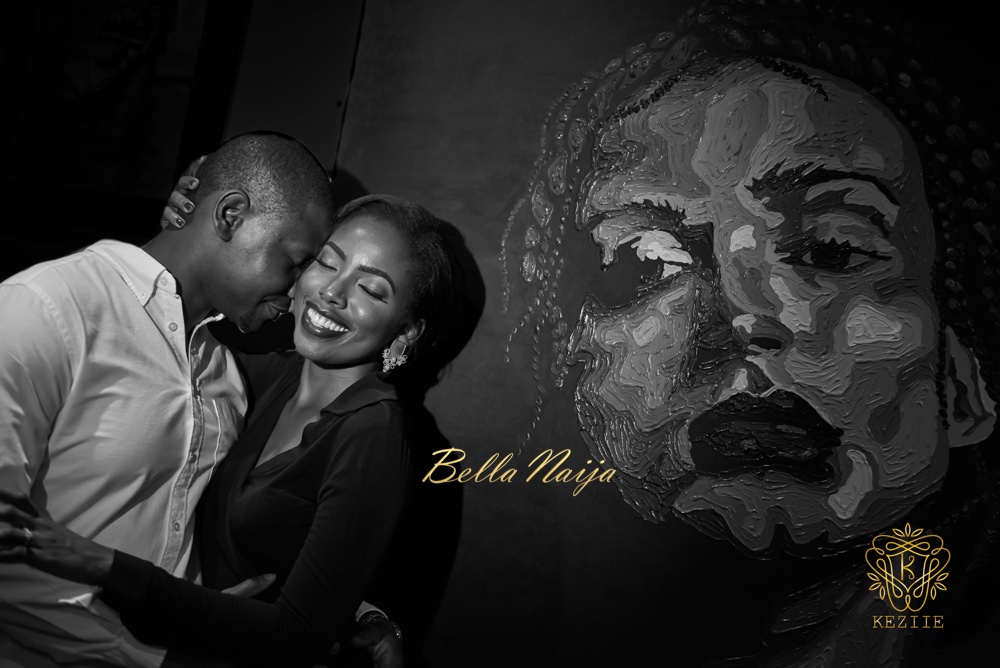 I said YES! before he finished speaking *hehe* It was an unbelievable moment. One of the best memories we've had together. I woke up the next day, admiring my engagement ring in its box. I was still astonished. Kamdi got me the ring of my dreams. I love his attention to detail.
Fast forward to the 6th of January 2017, we became Mr. and Mrs. Uko!
Advice for other Couple
1. Select your bridesmaids wisely. So important. My bridesmaids were and are the best. They're my sisters now. They executed each stage of the planning process to the T. From my hen night to my bridal shower, to the day. I love them all. They were very hands on. There's nothing worse than having lazy bridesmaids.
2. Take marriage counseling seriously. There's a lot to learn and it really does prepare you for marriage in its own way. Kamdi and I enjoyed marriage counseling. We apply a lot of what we learned from it in our marriage each day.
3. Build good relationships with your vendors. This is vital!
4. You and your spouse should have the final say in each stage of planning. Put your foot down from day #1.
~ White Wedding | Keziie Photography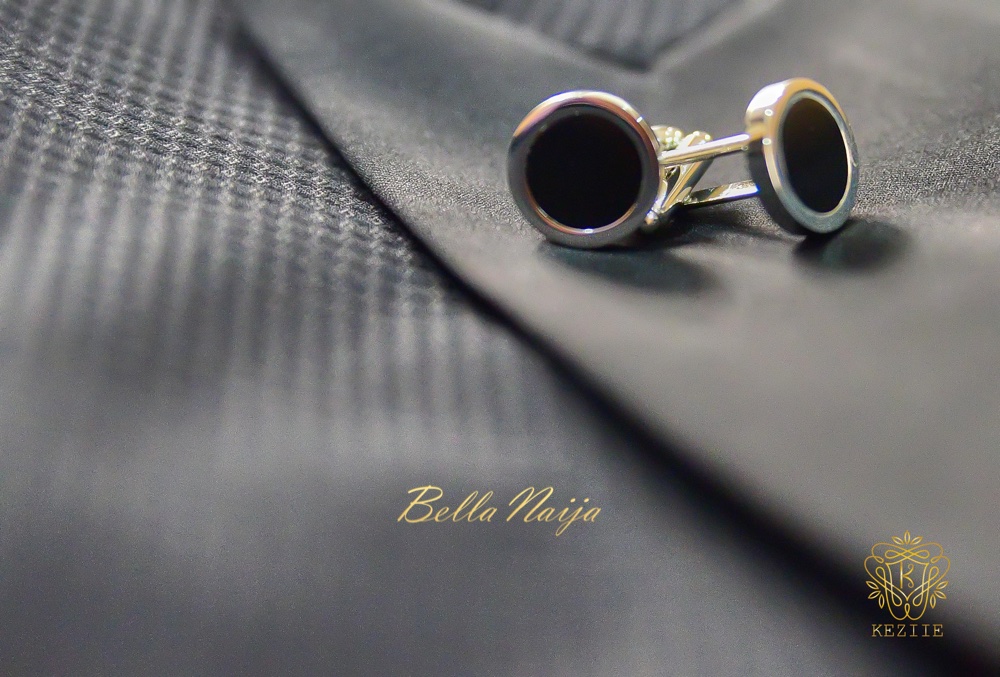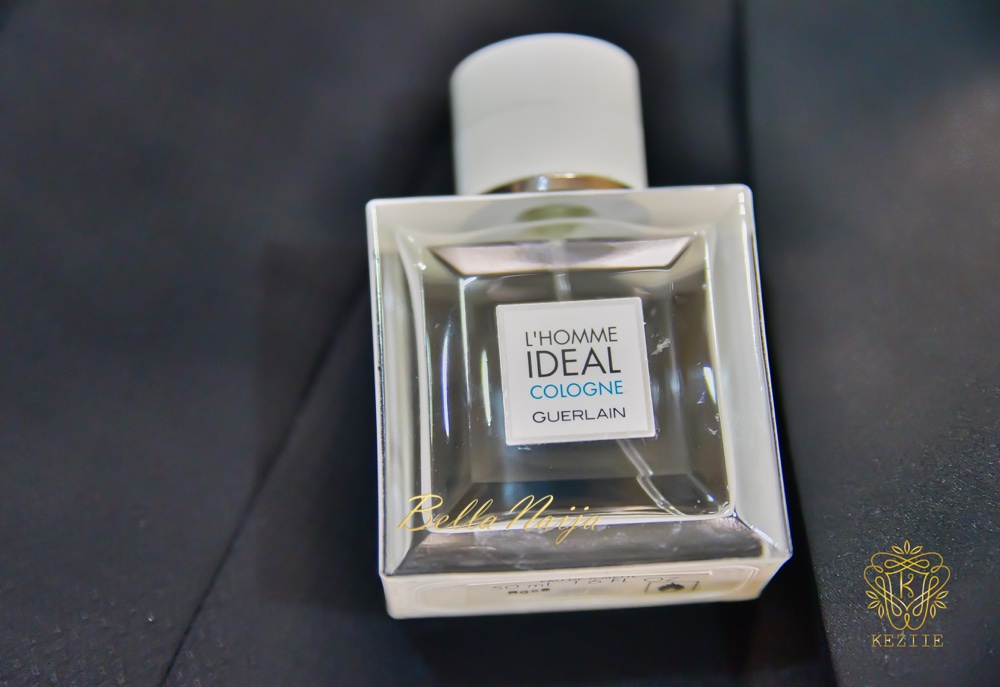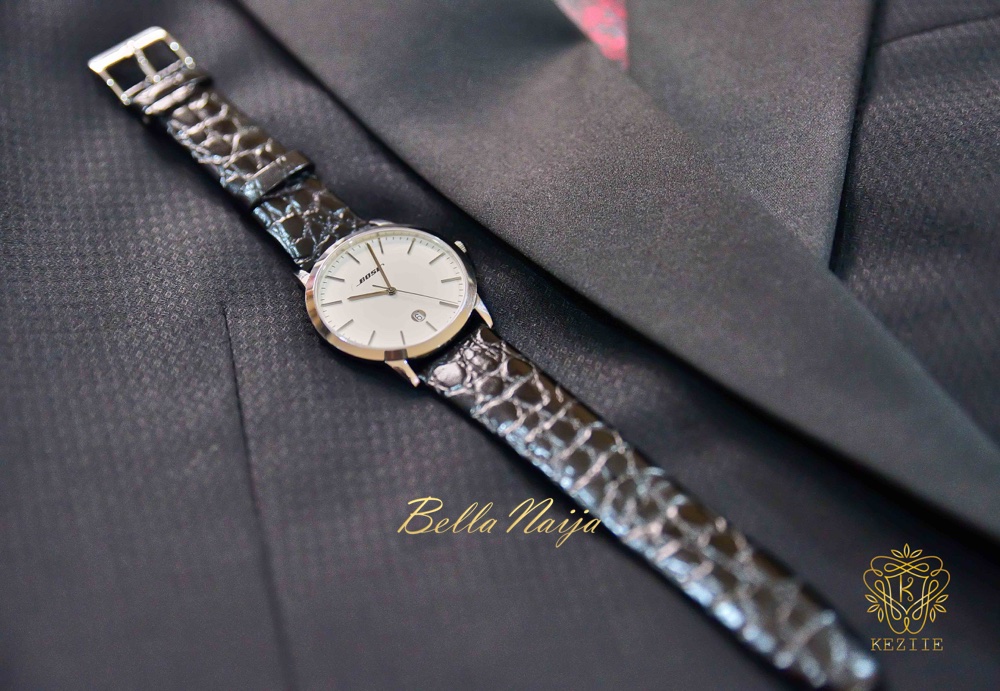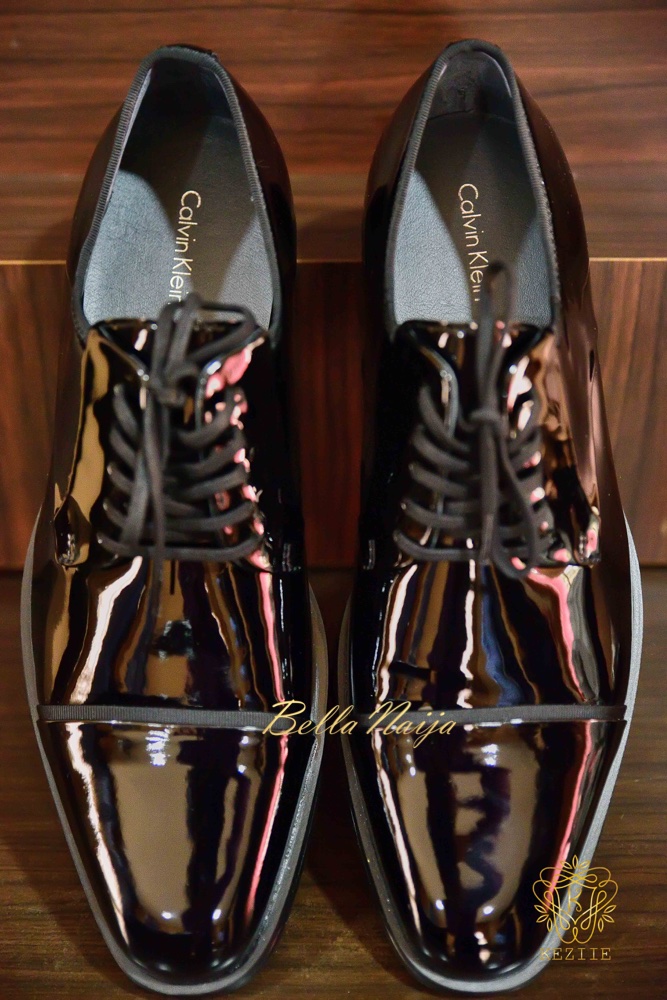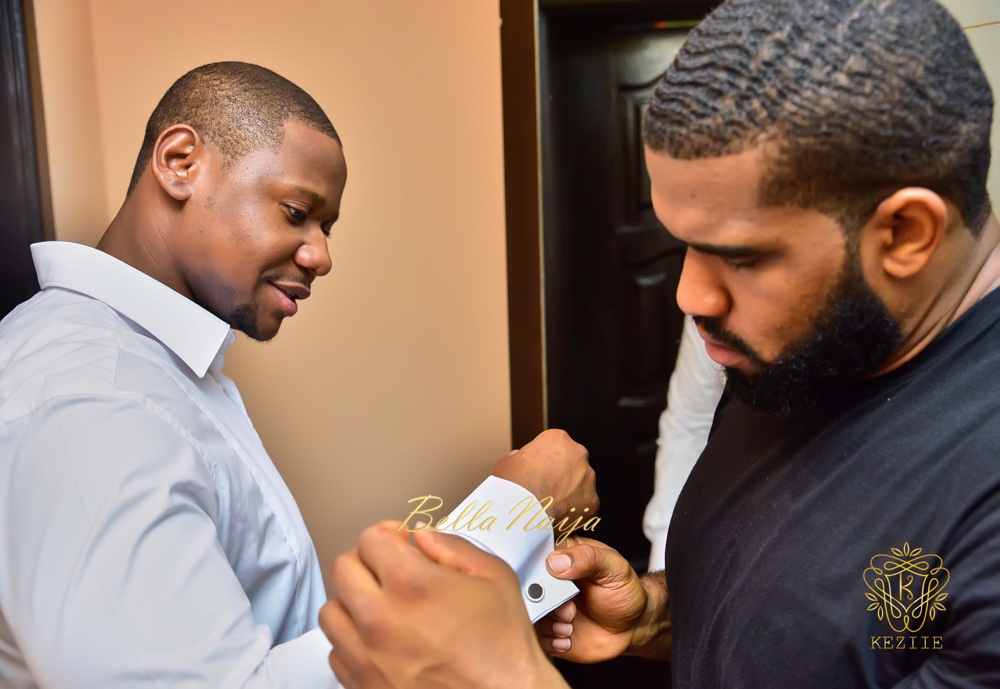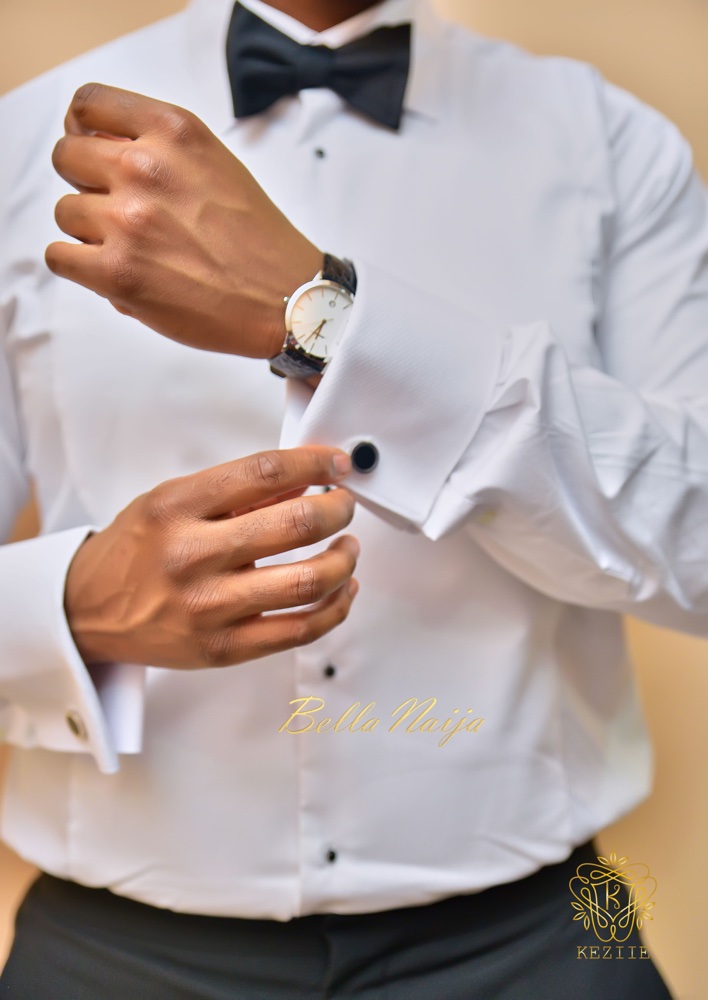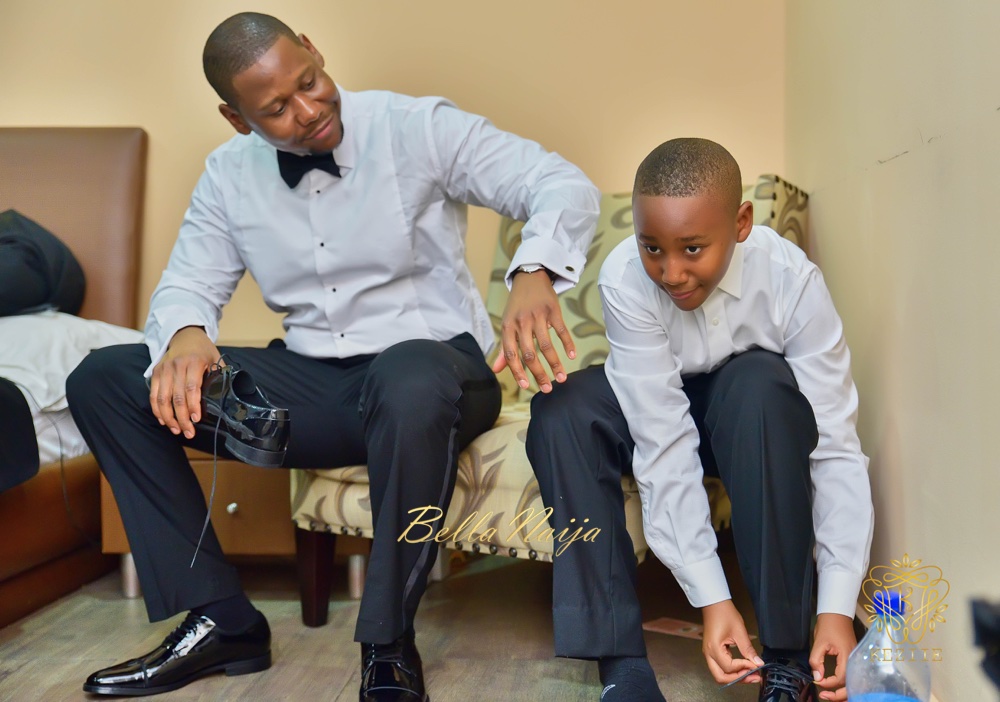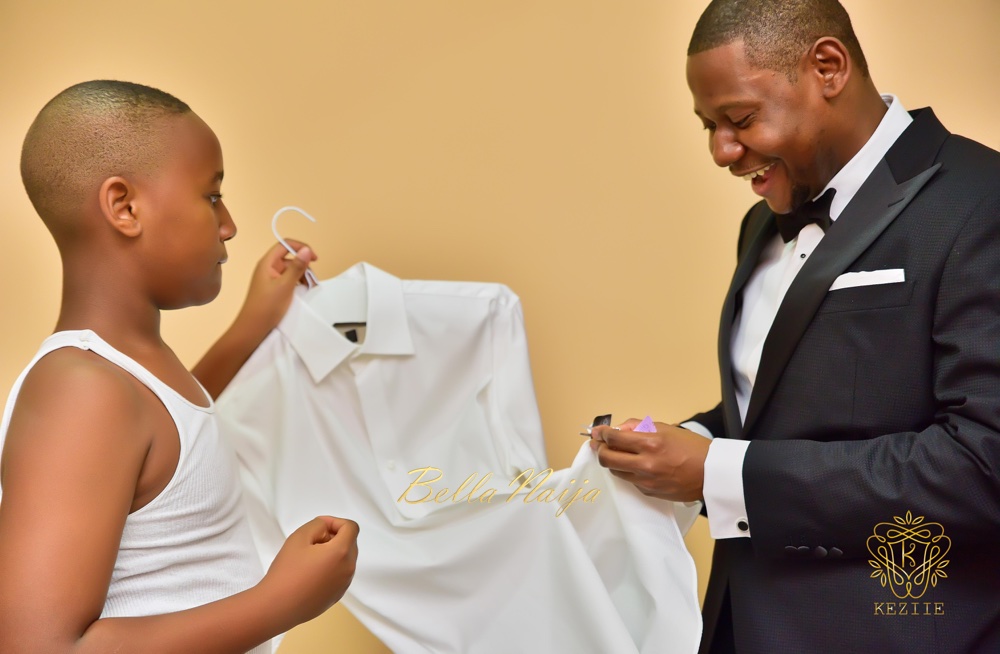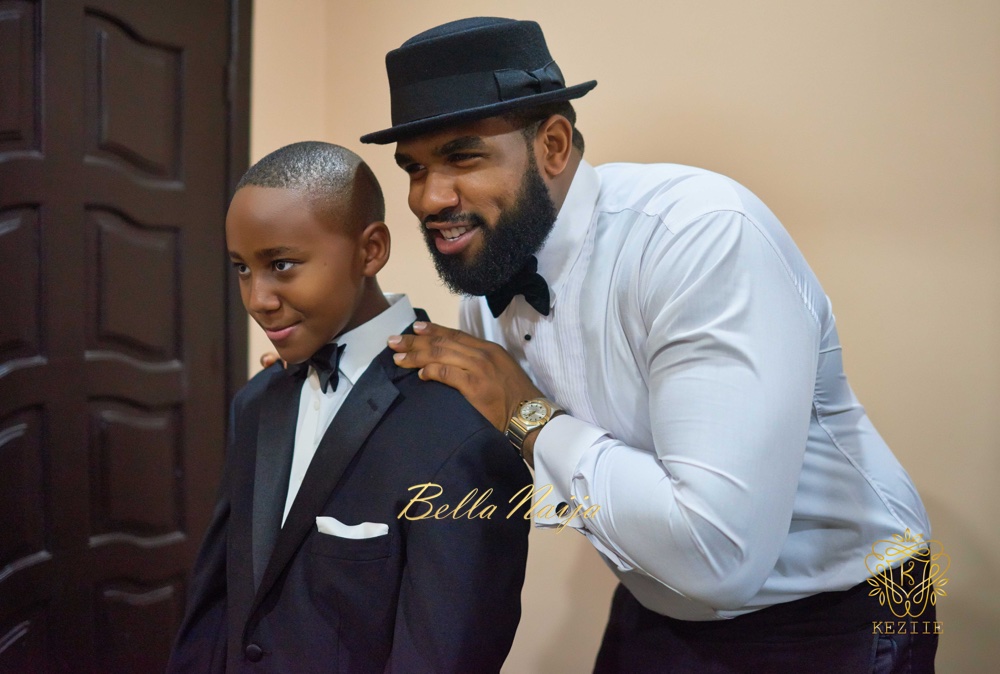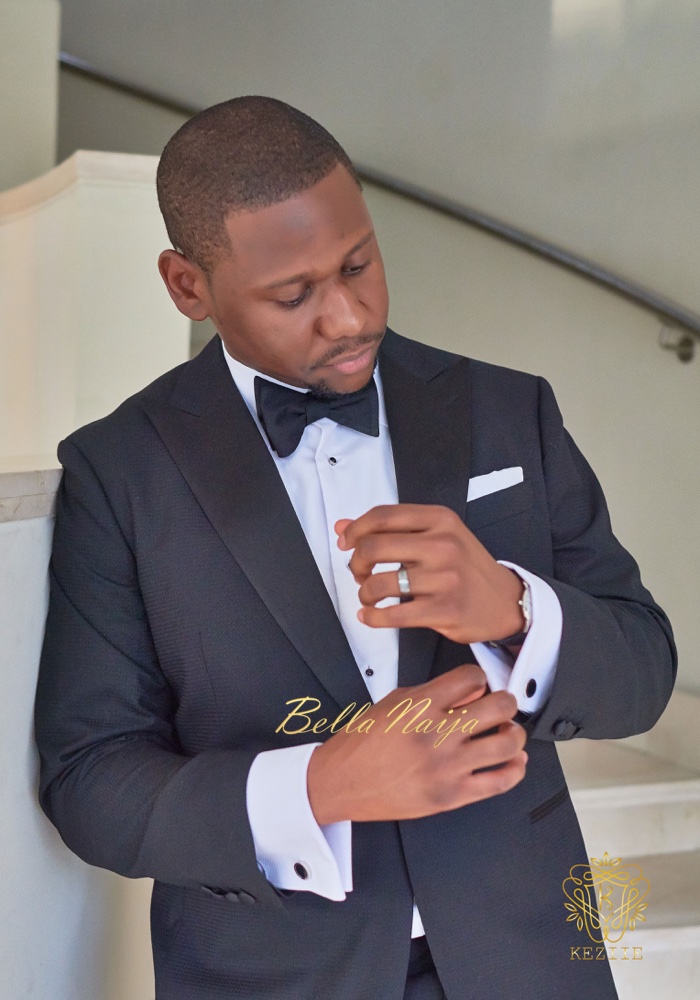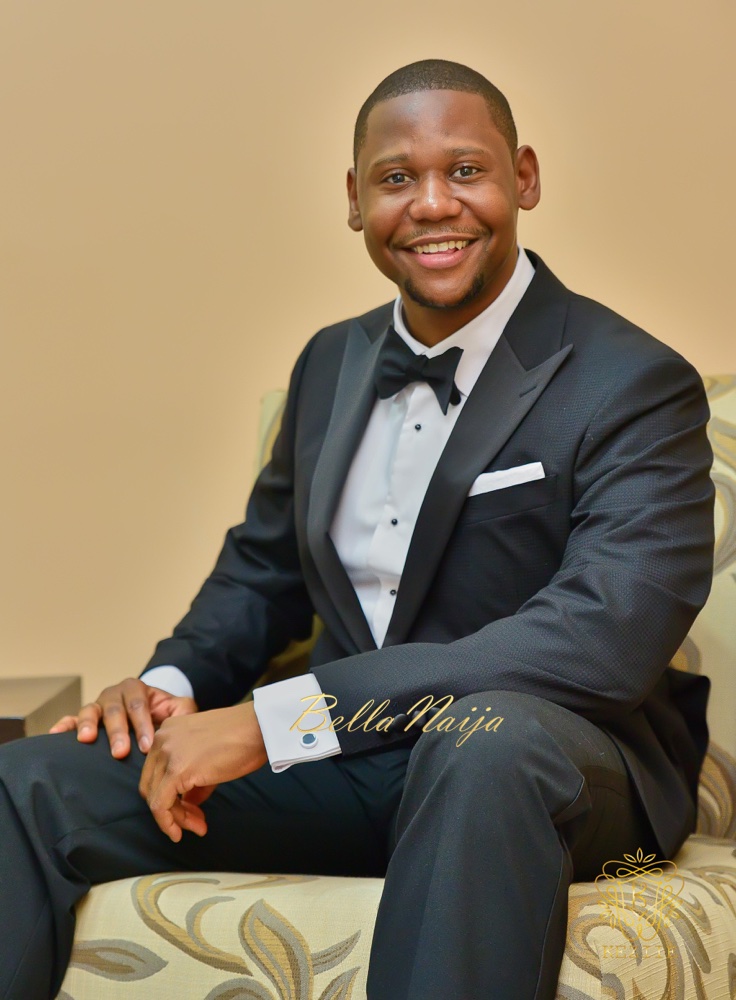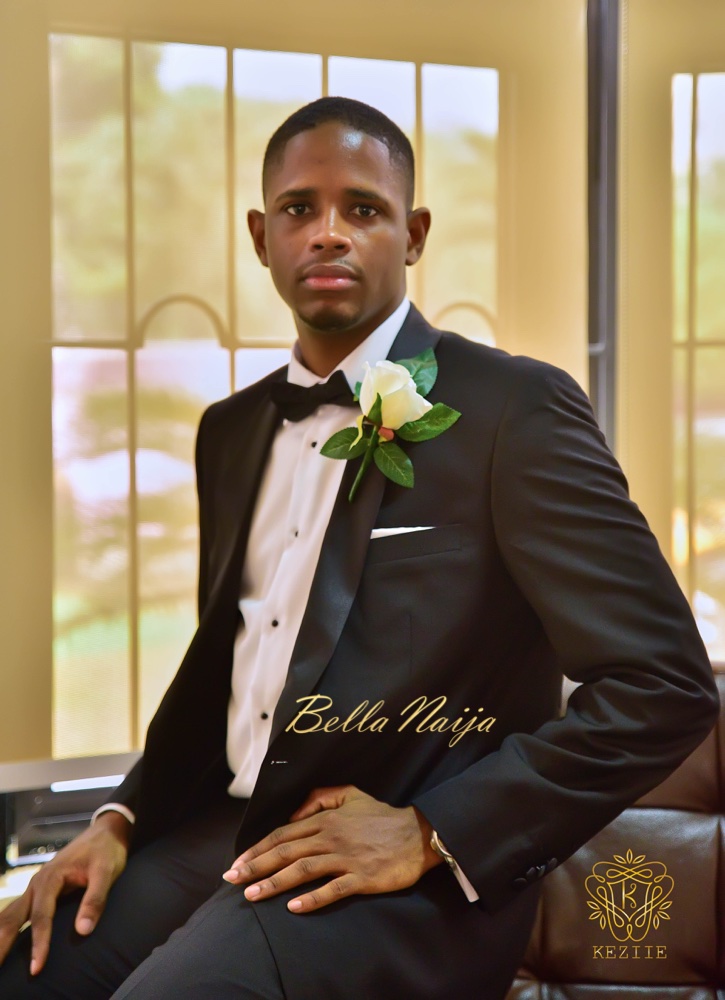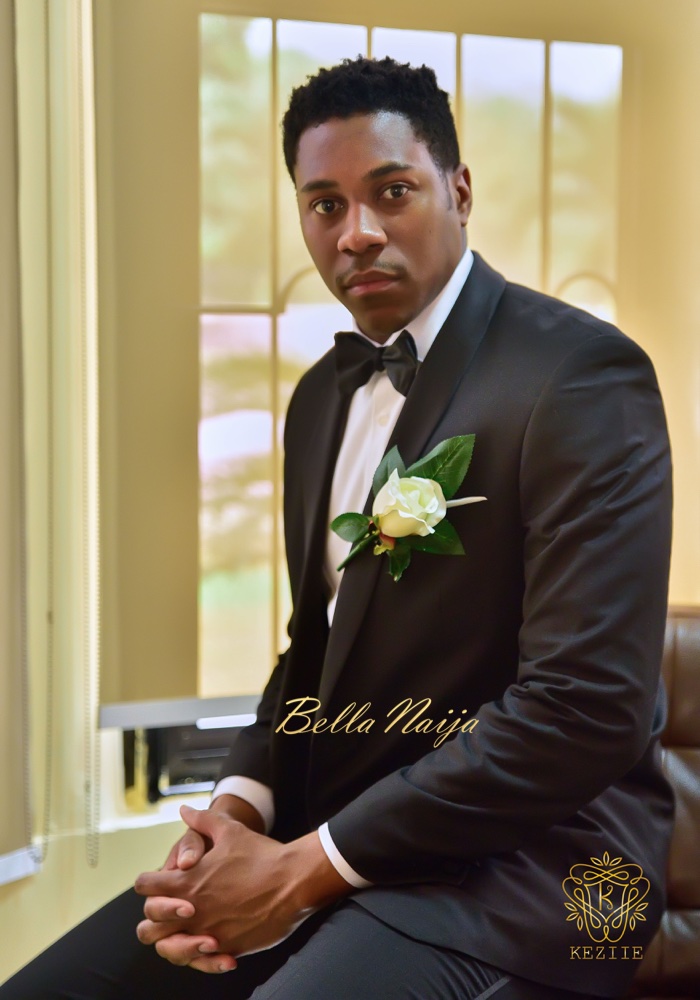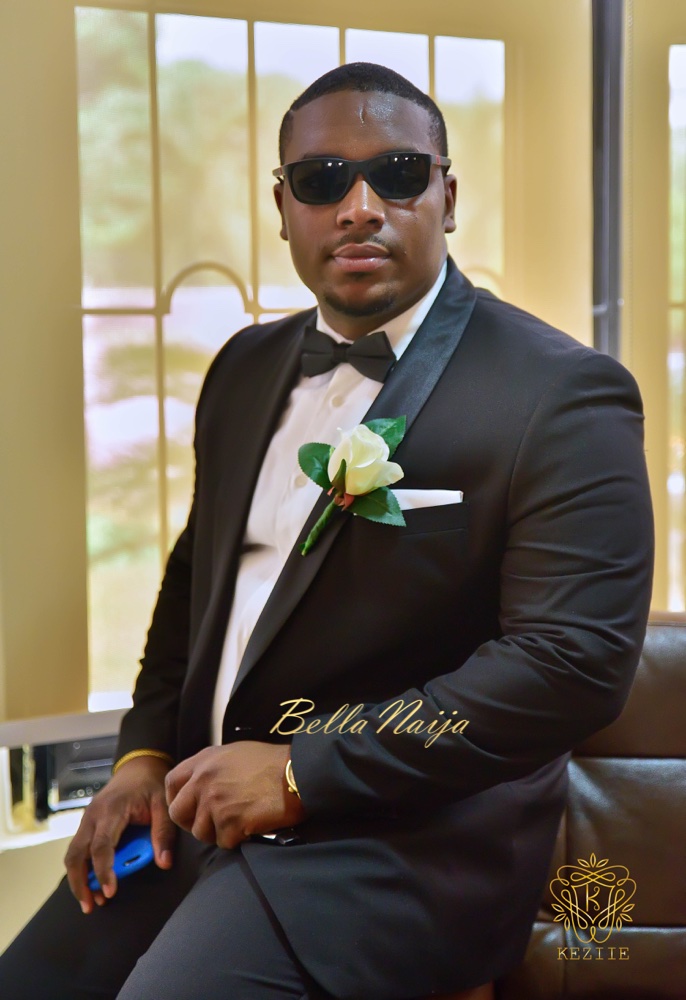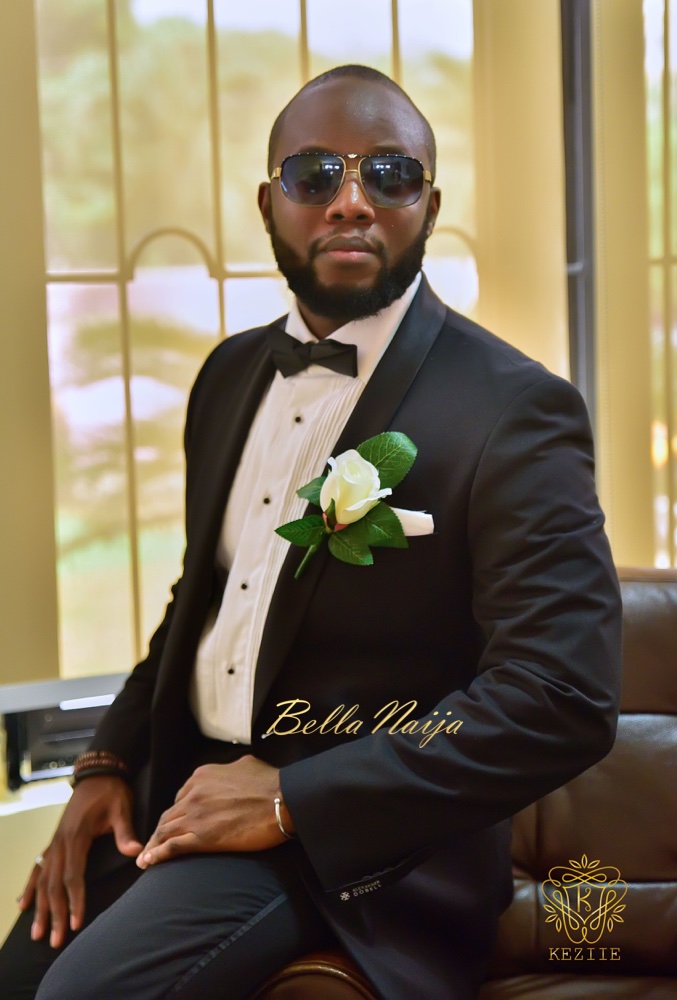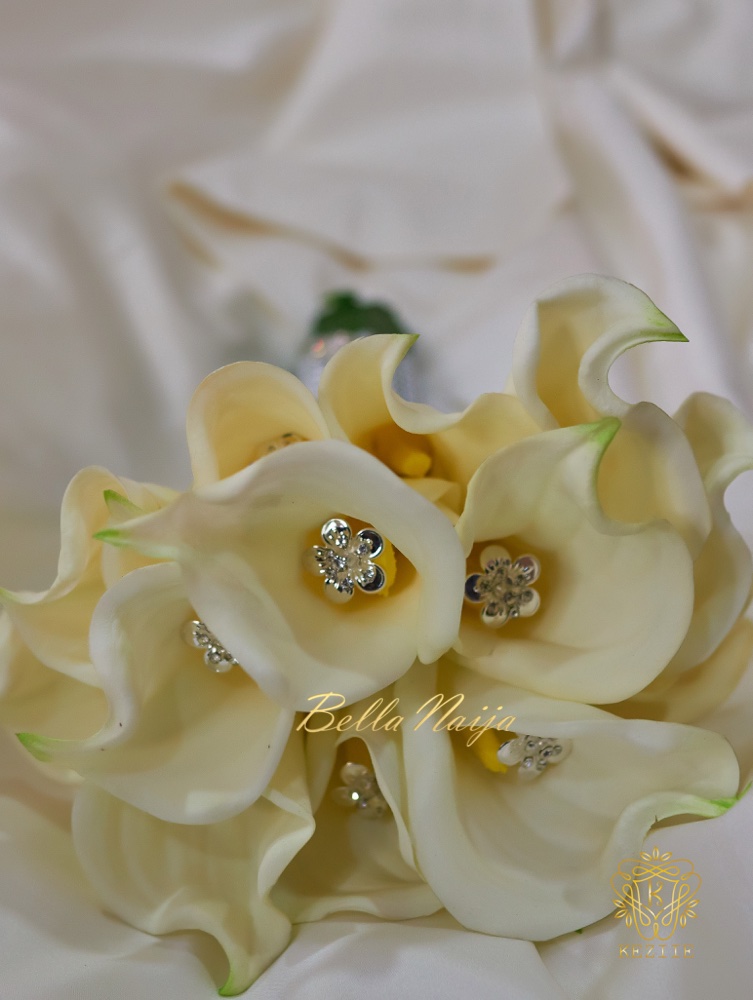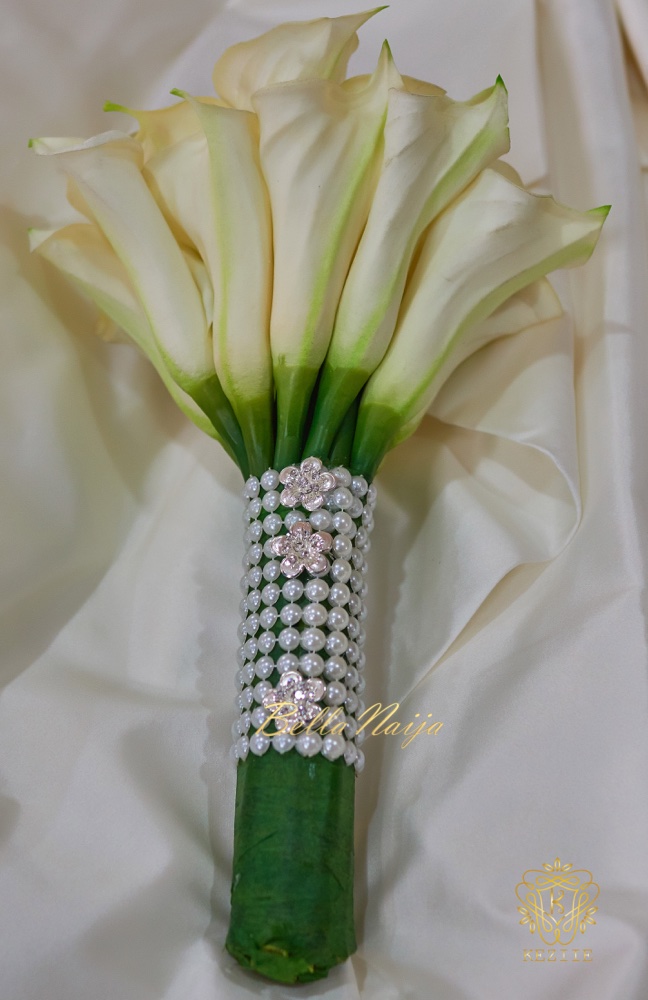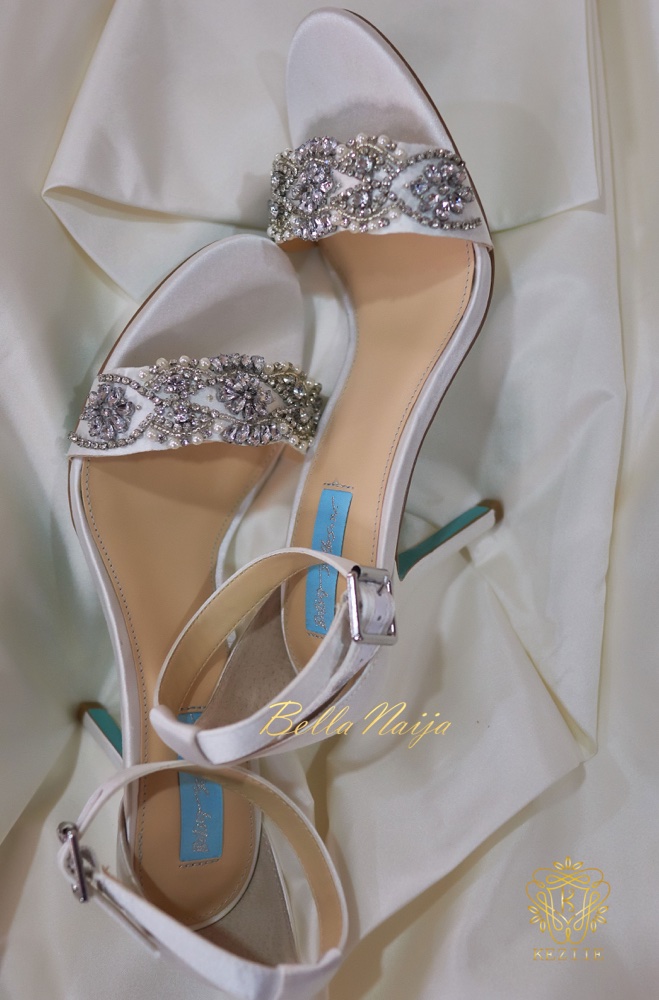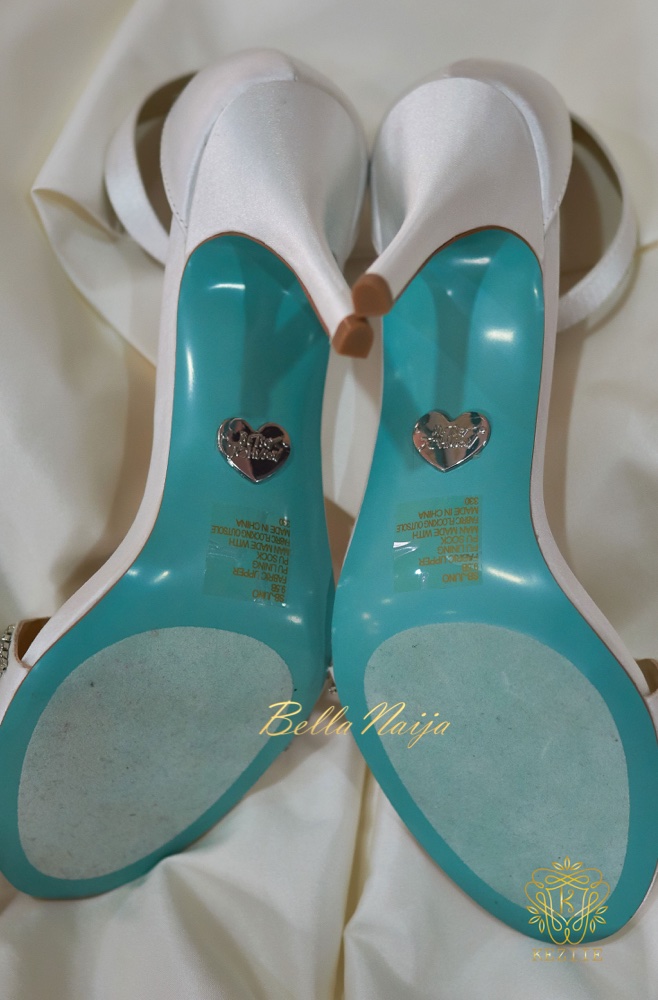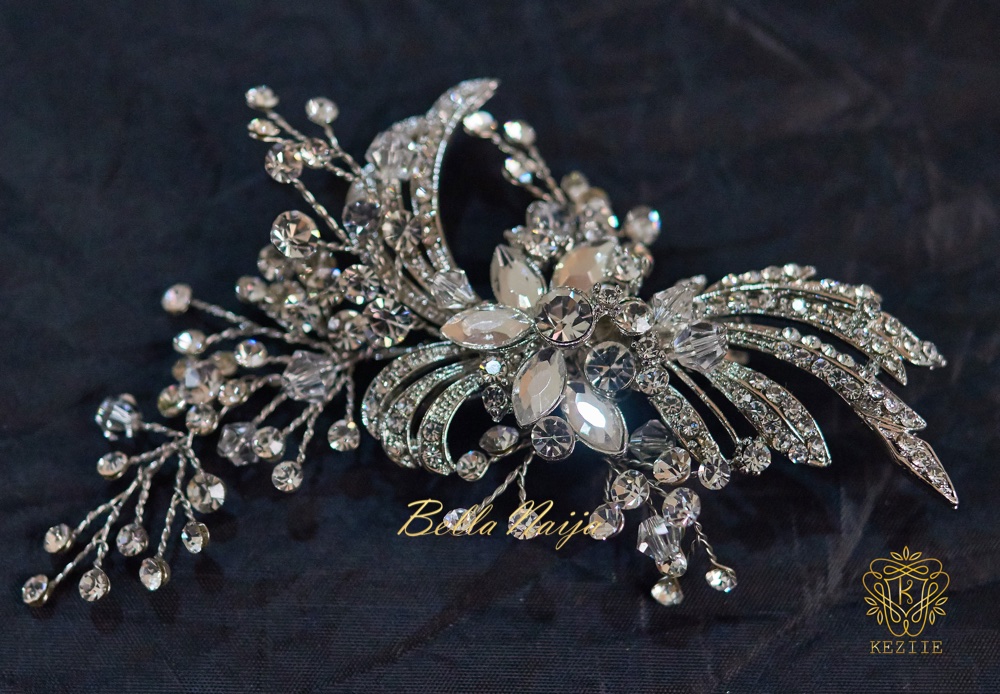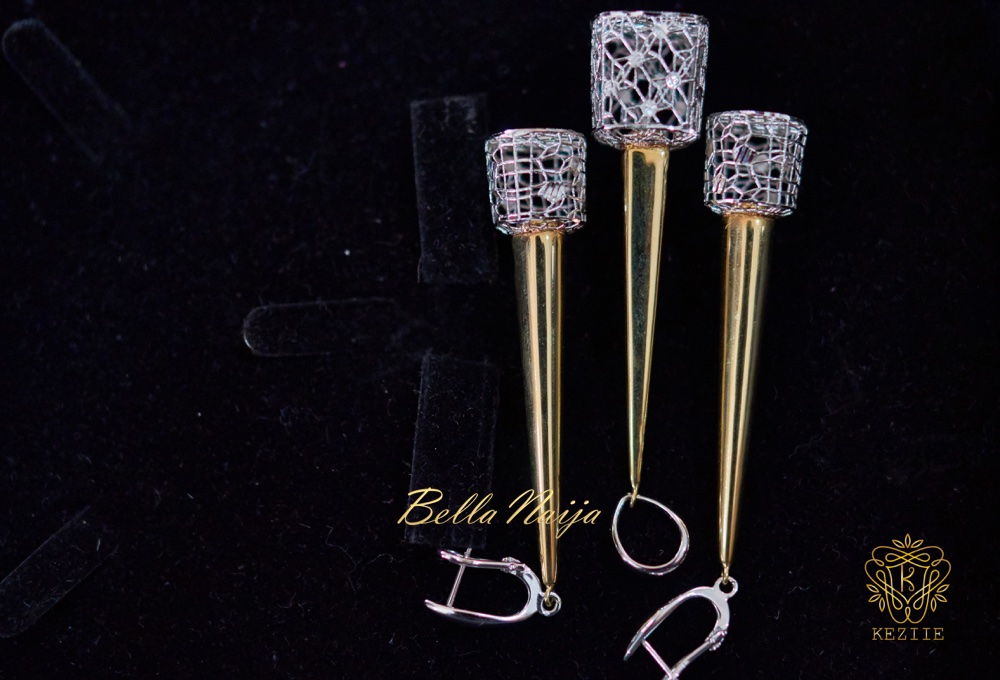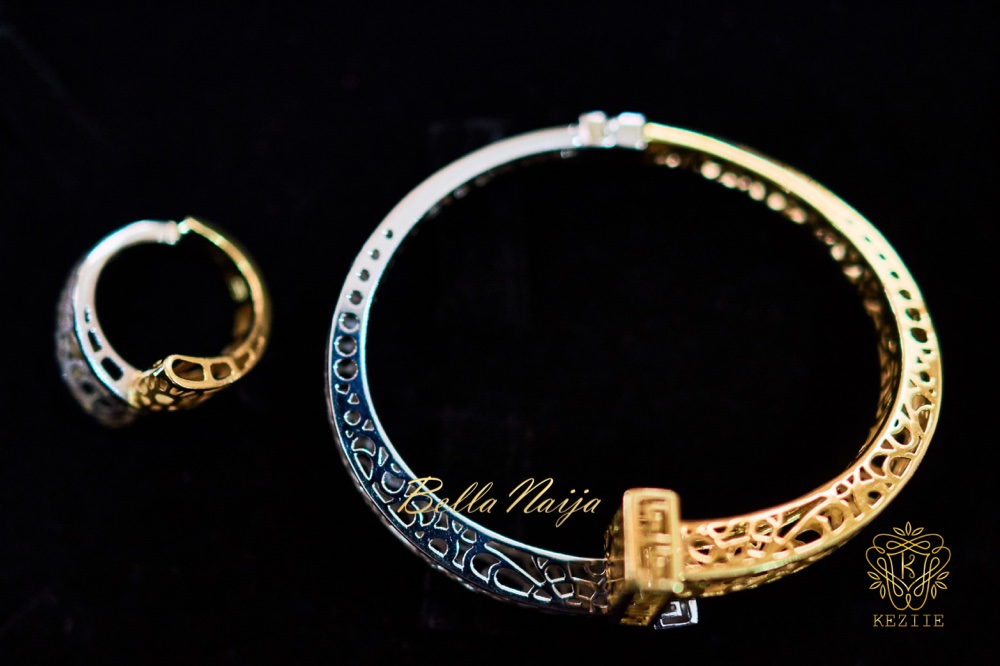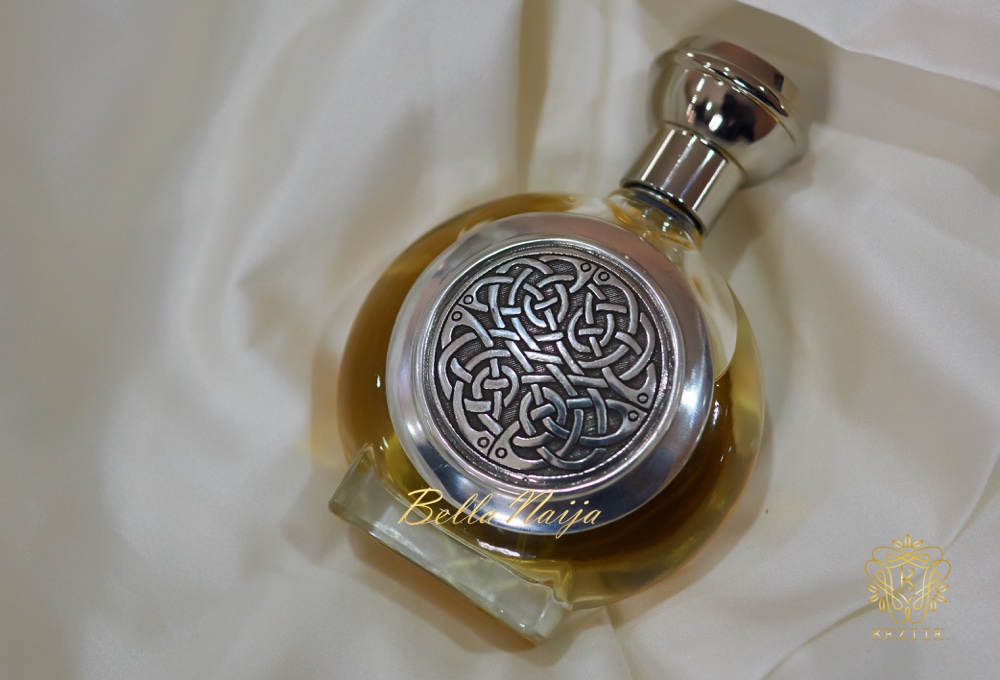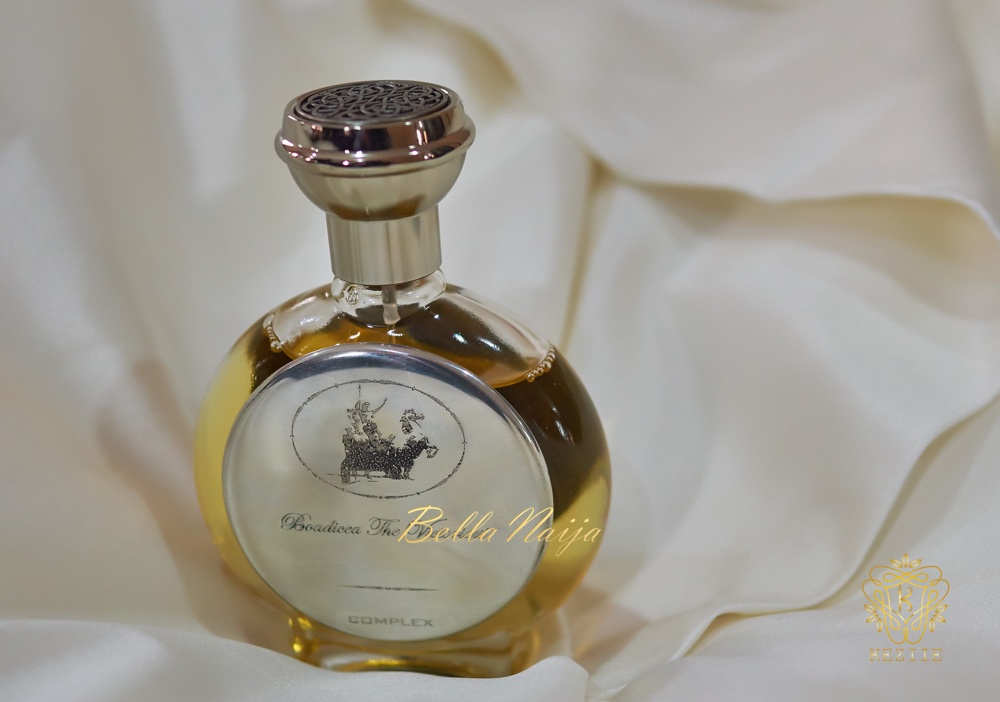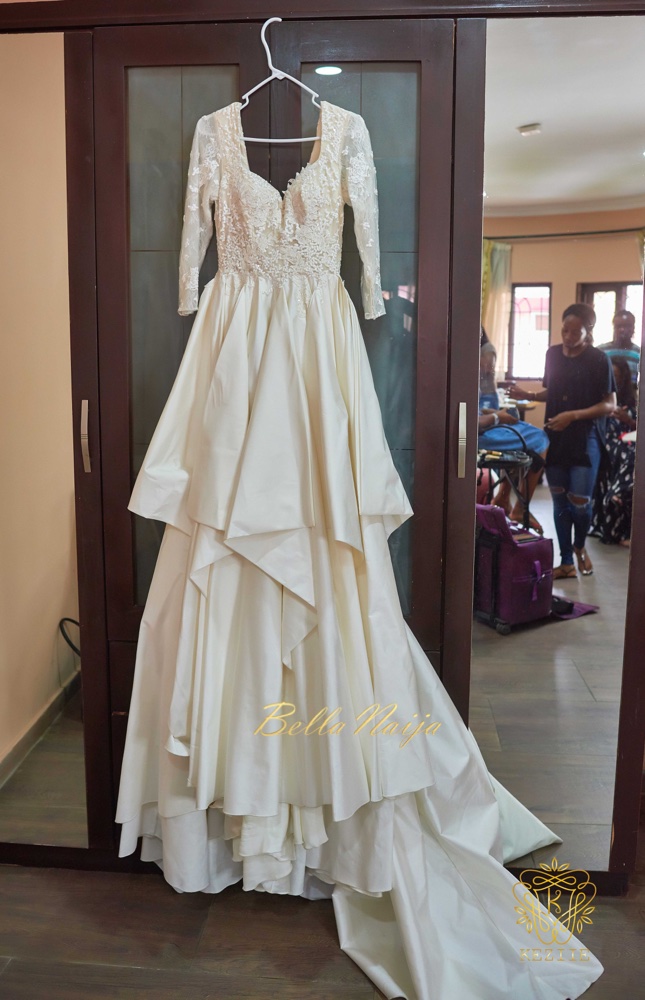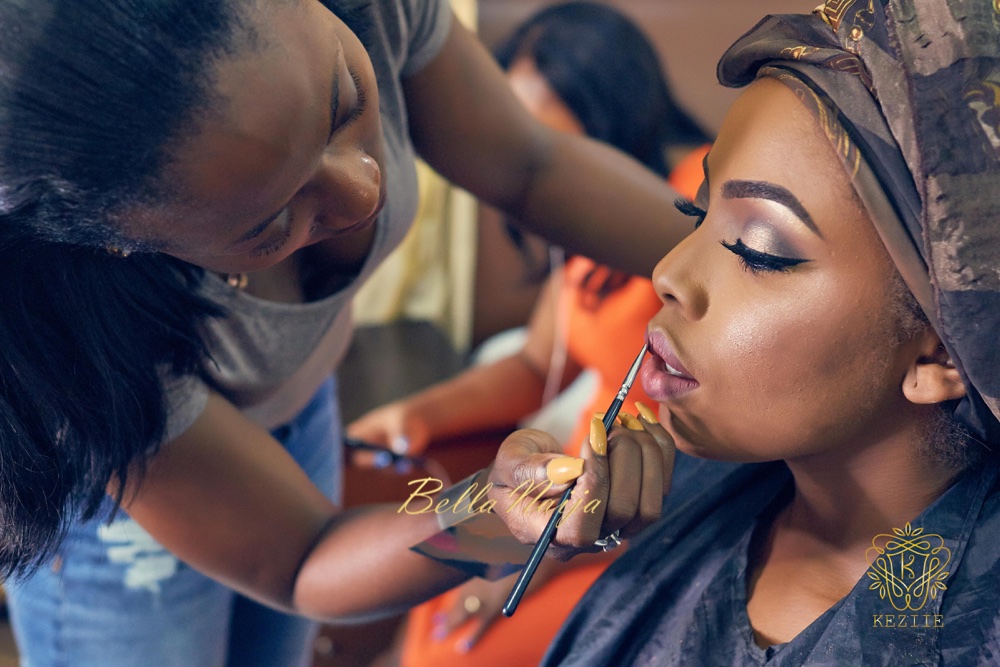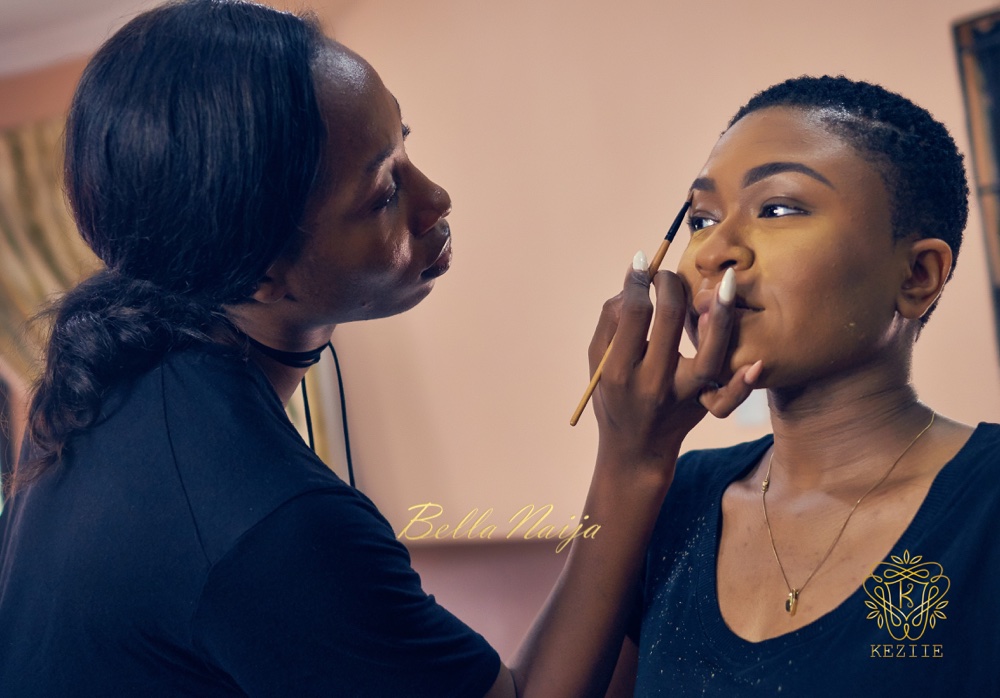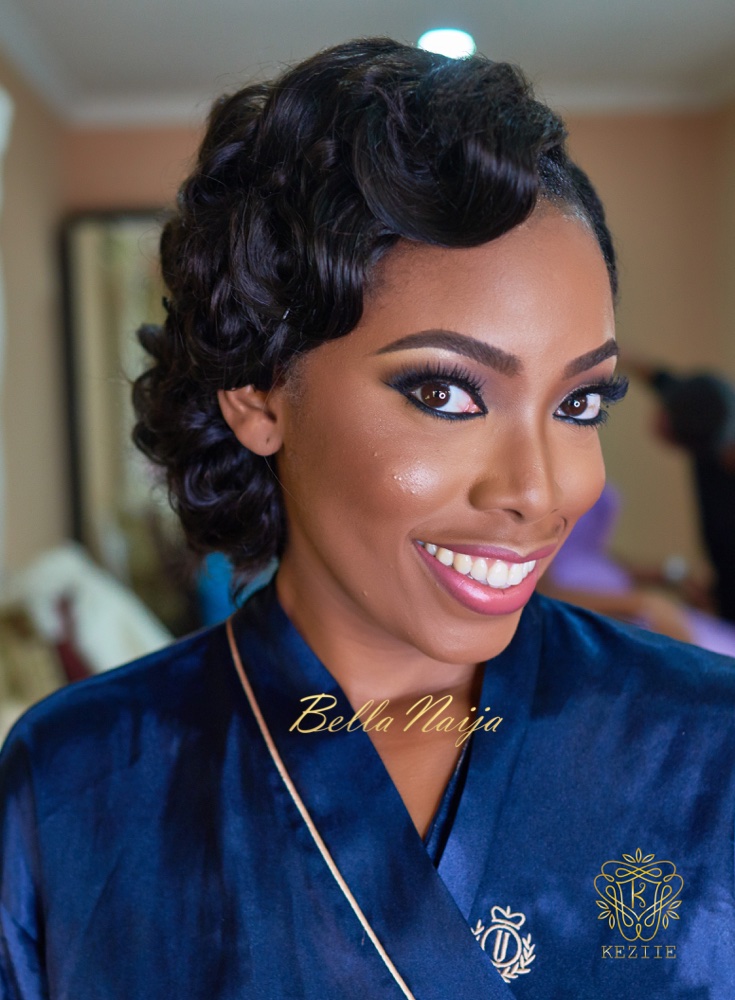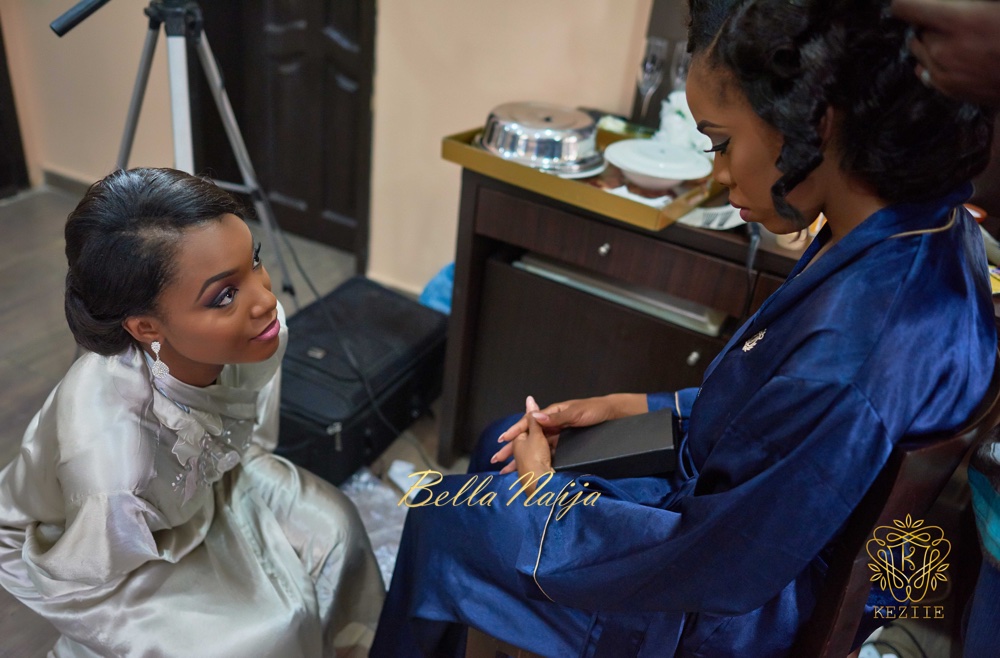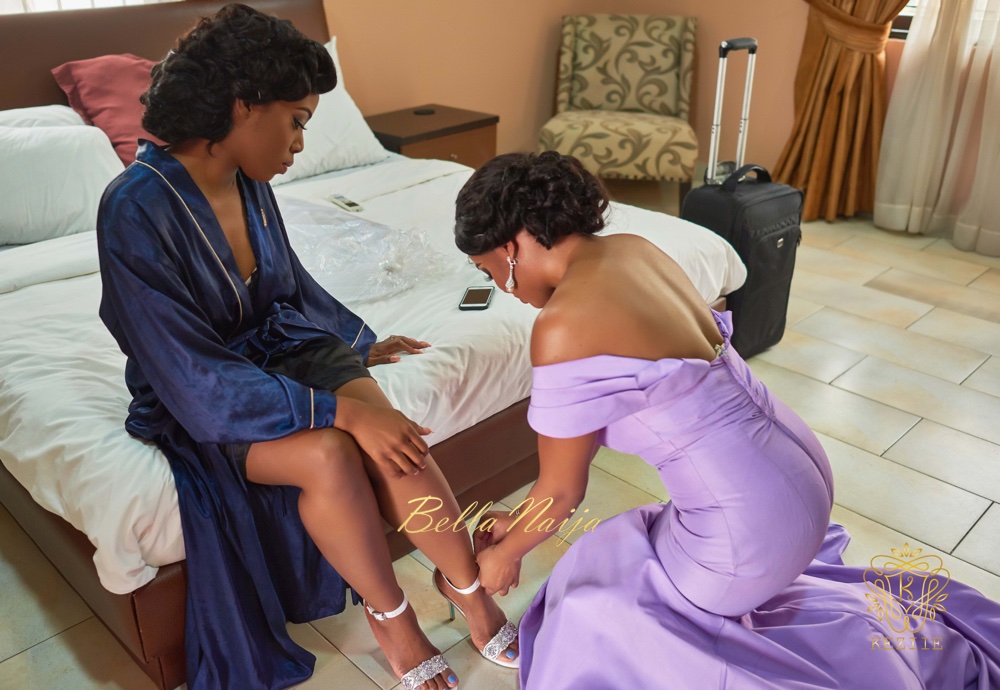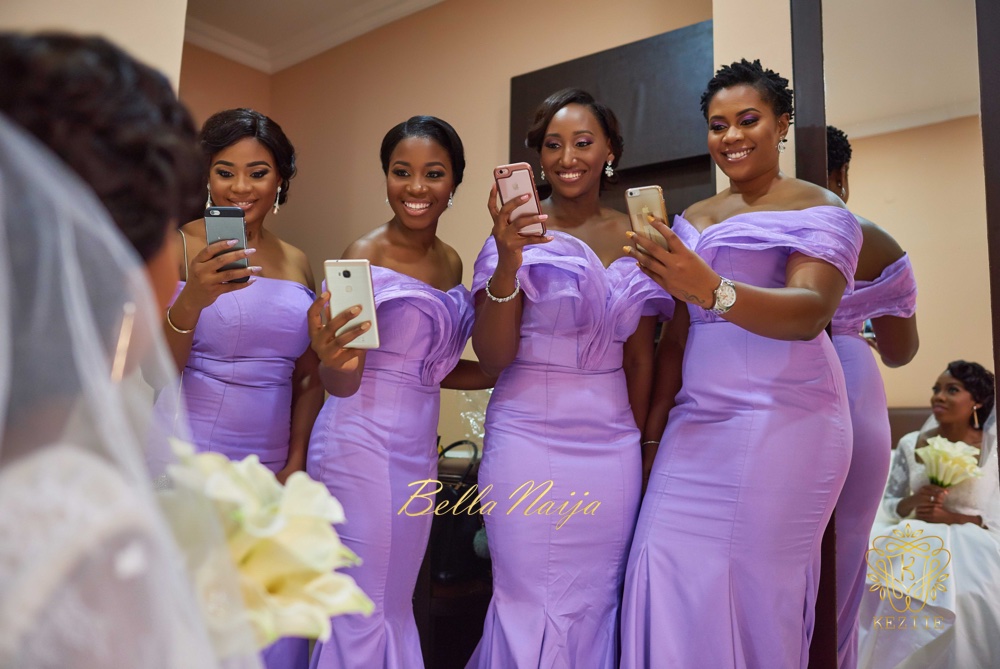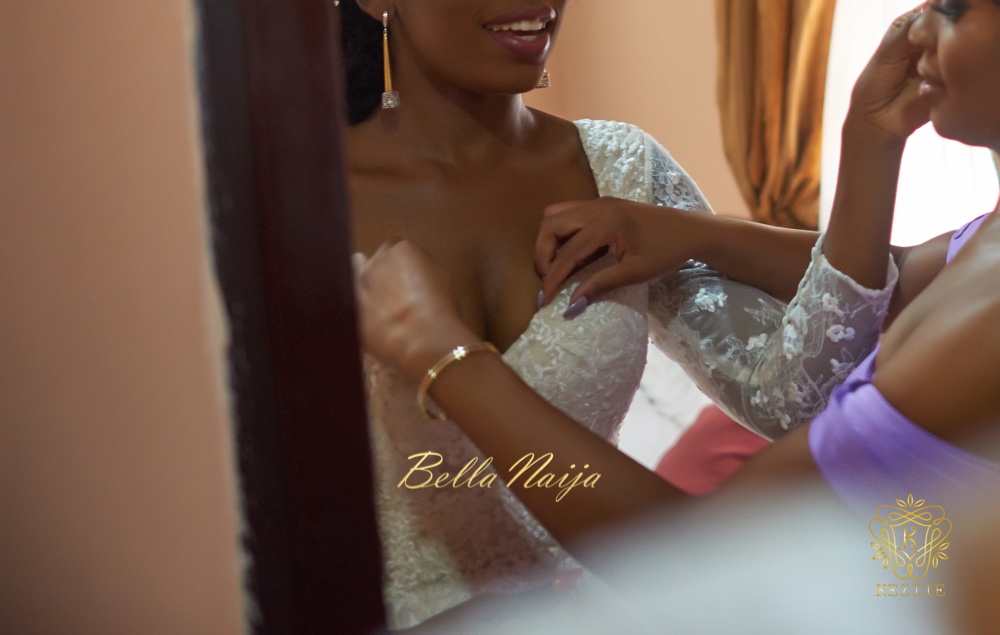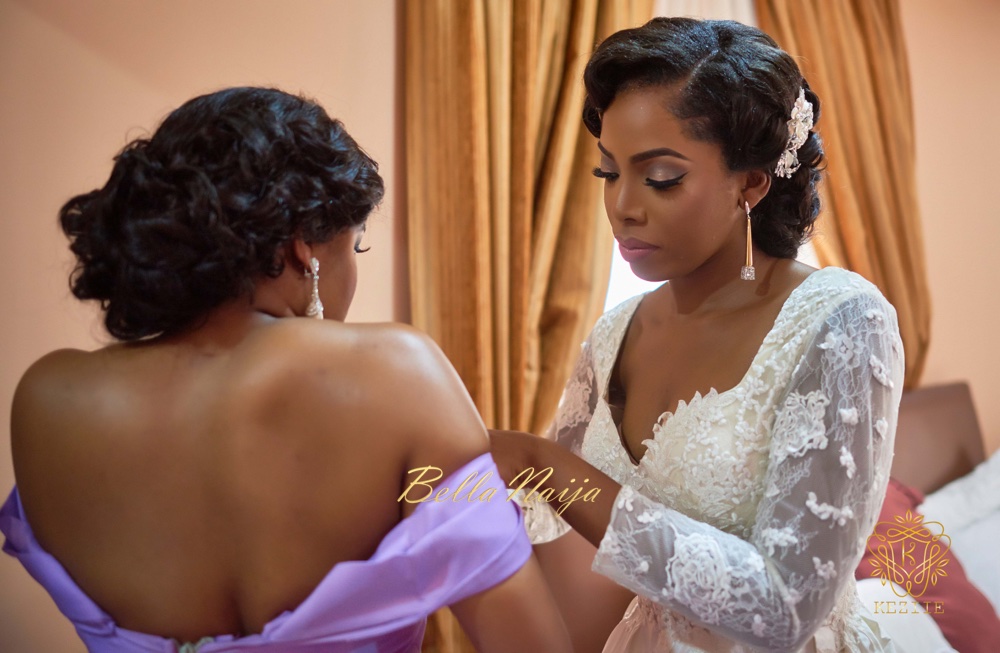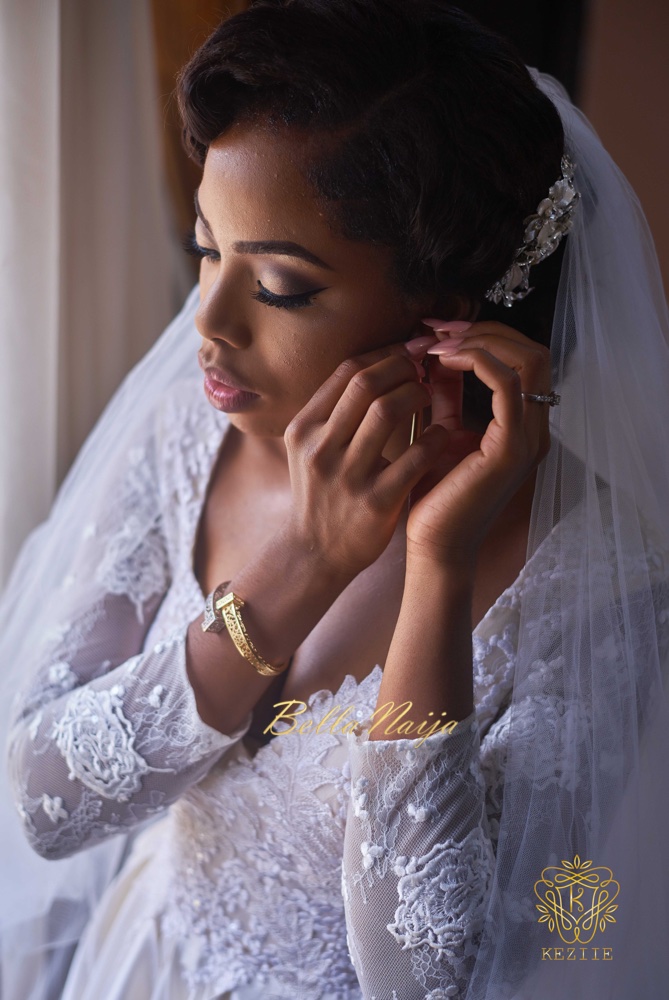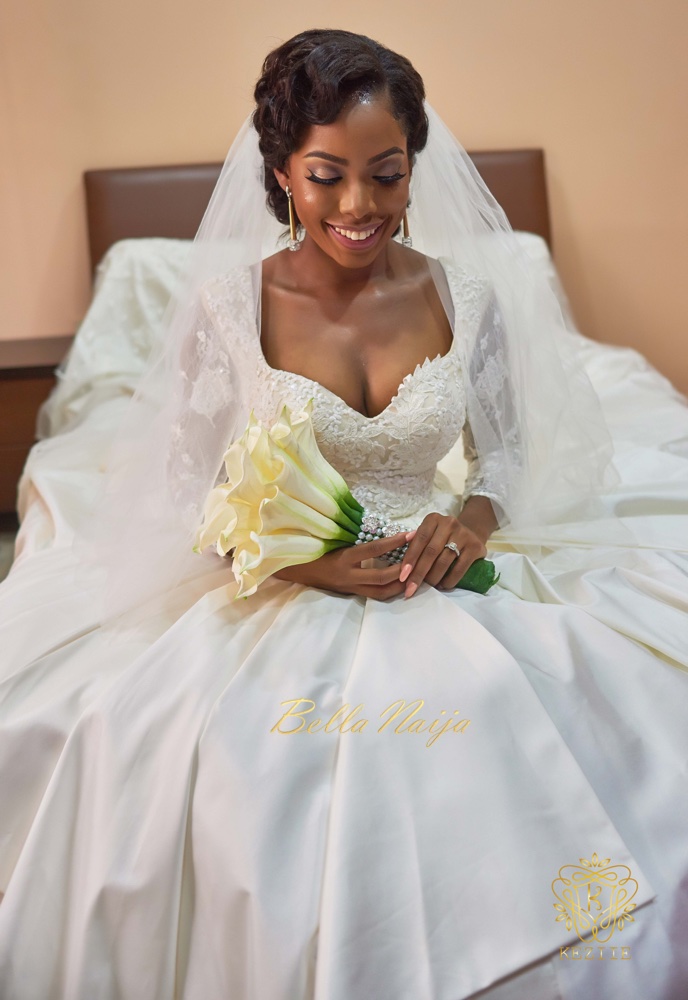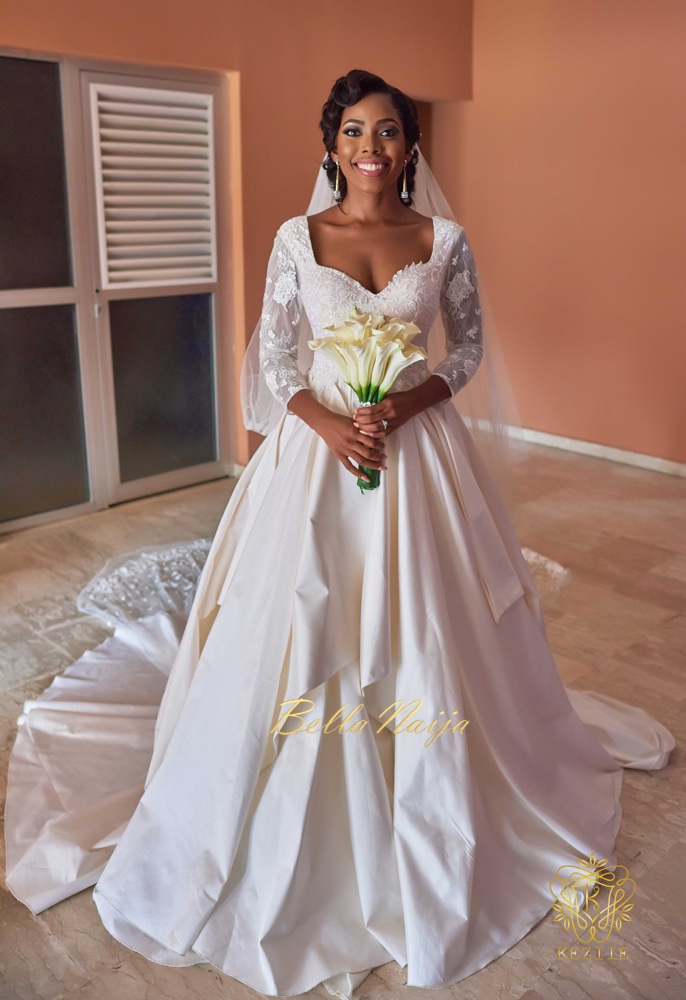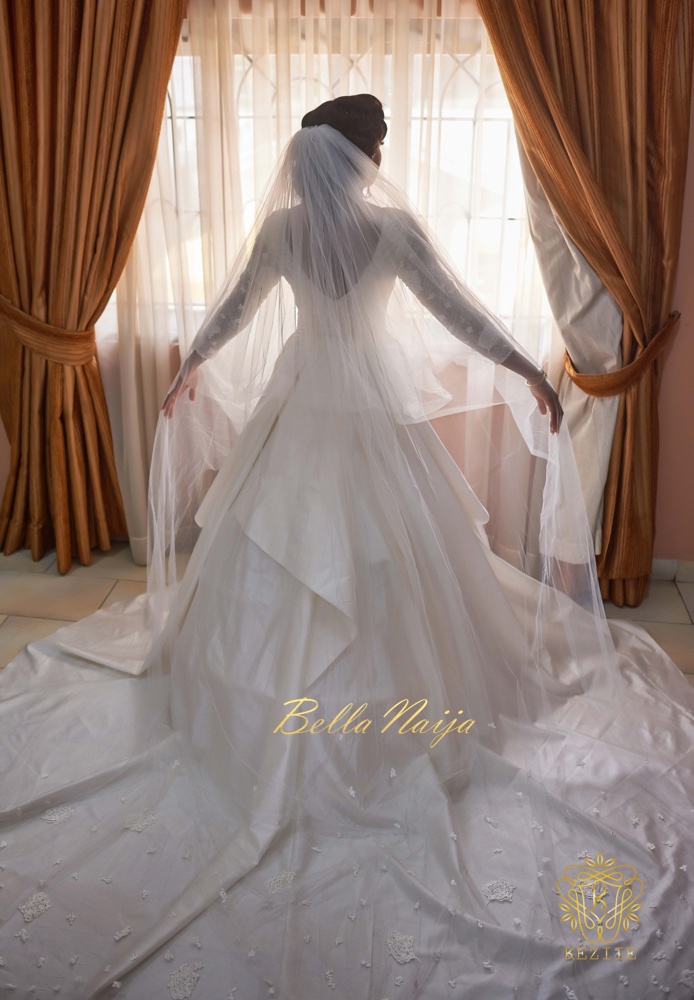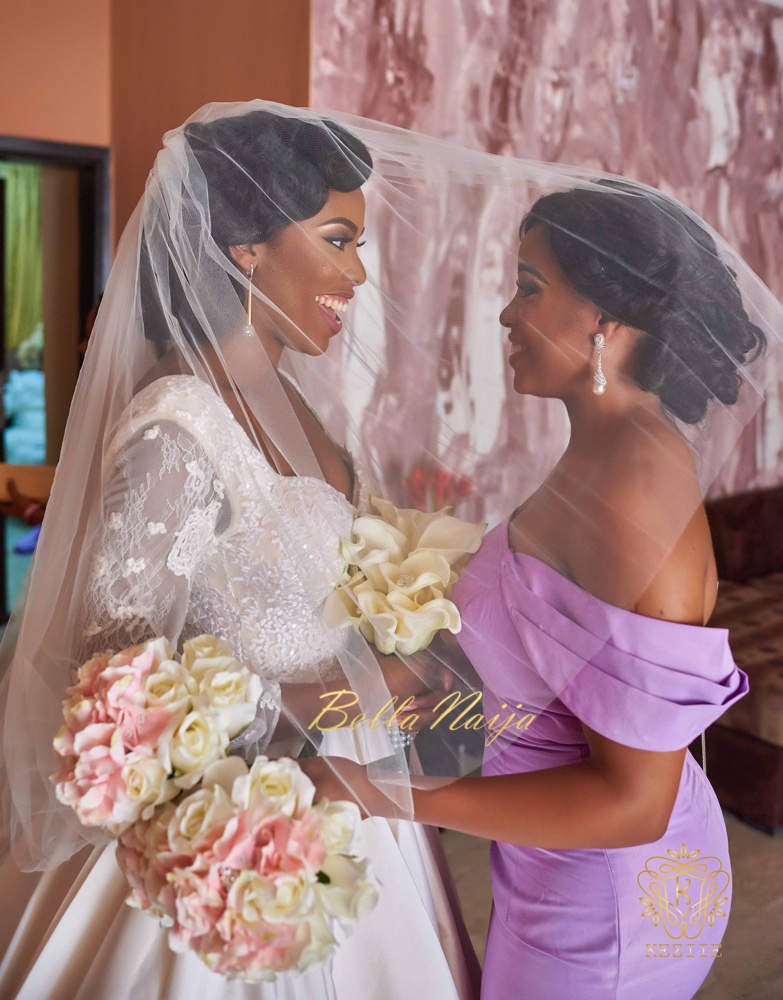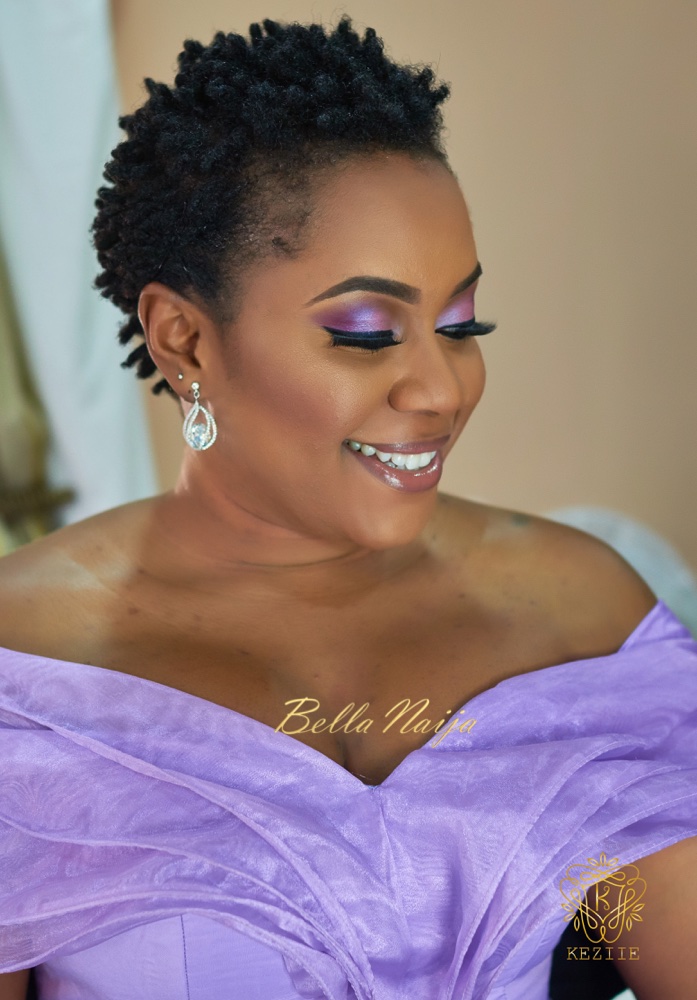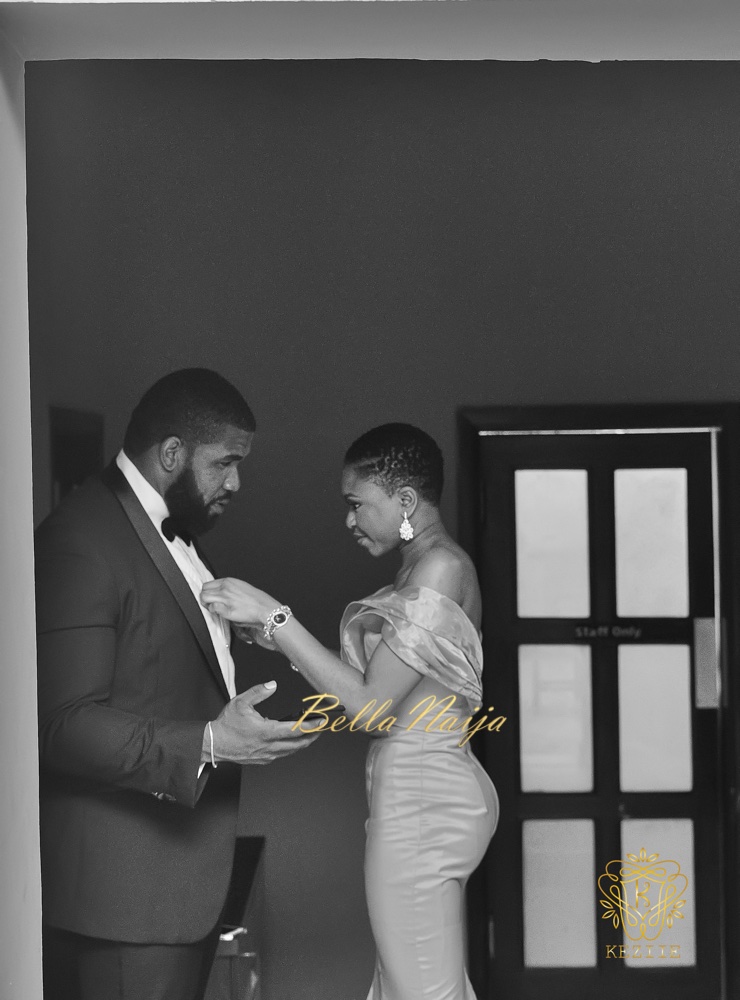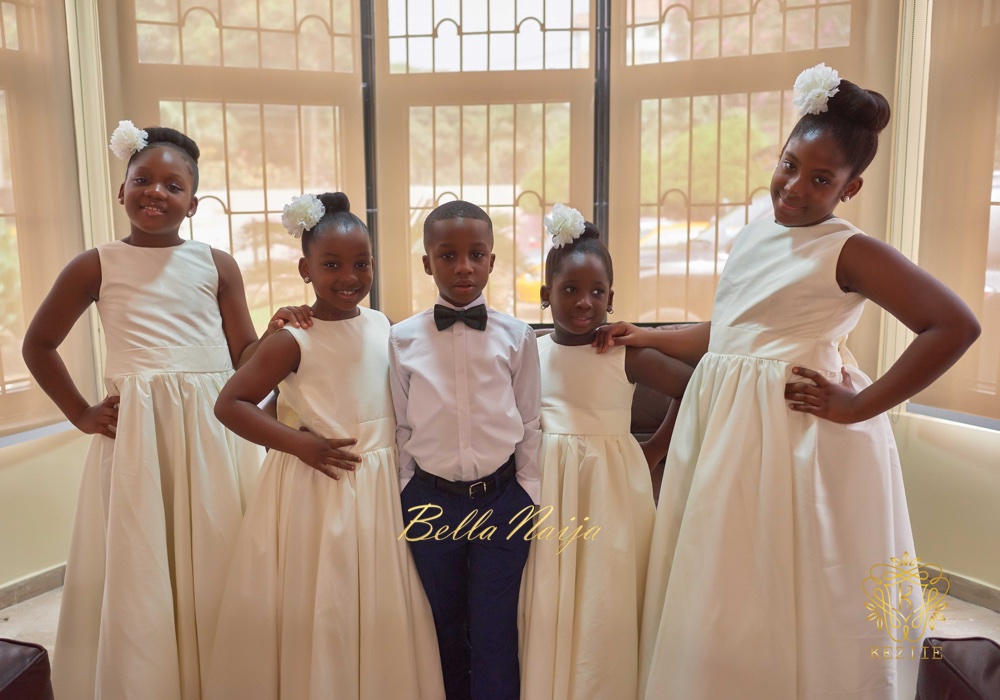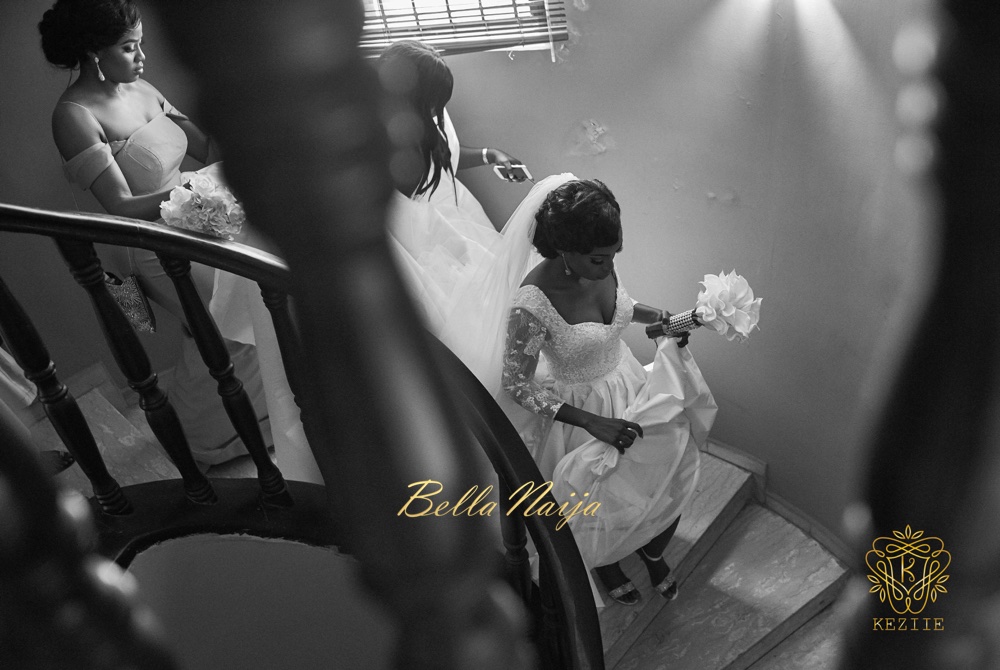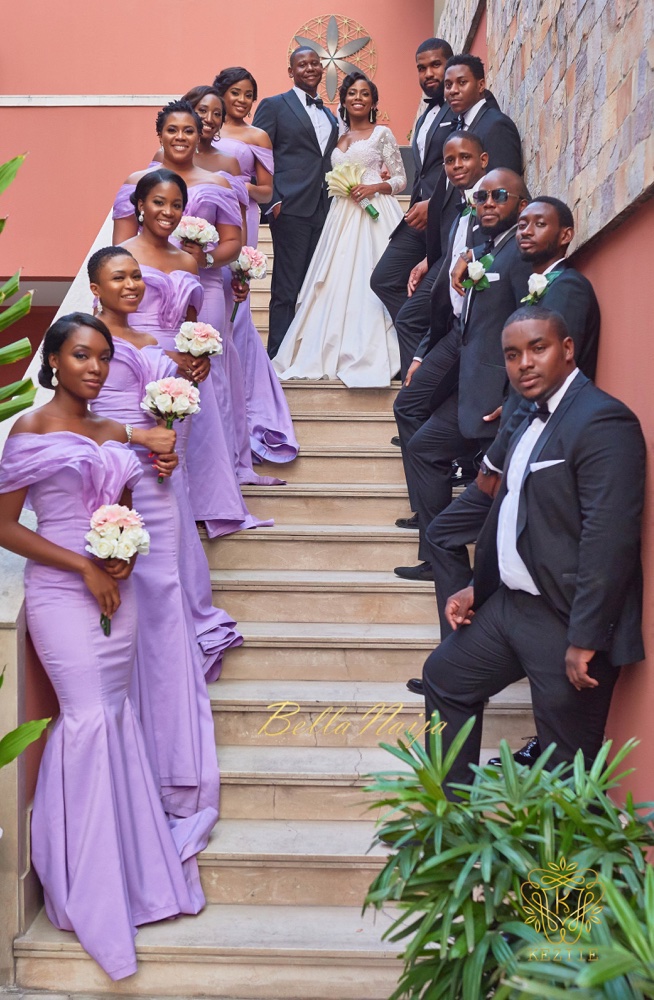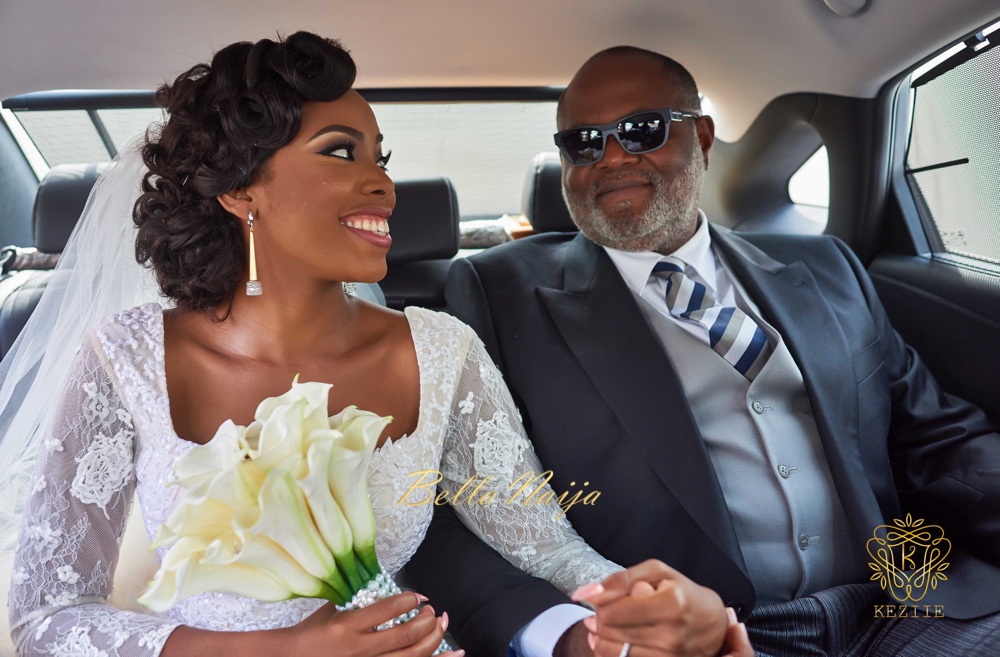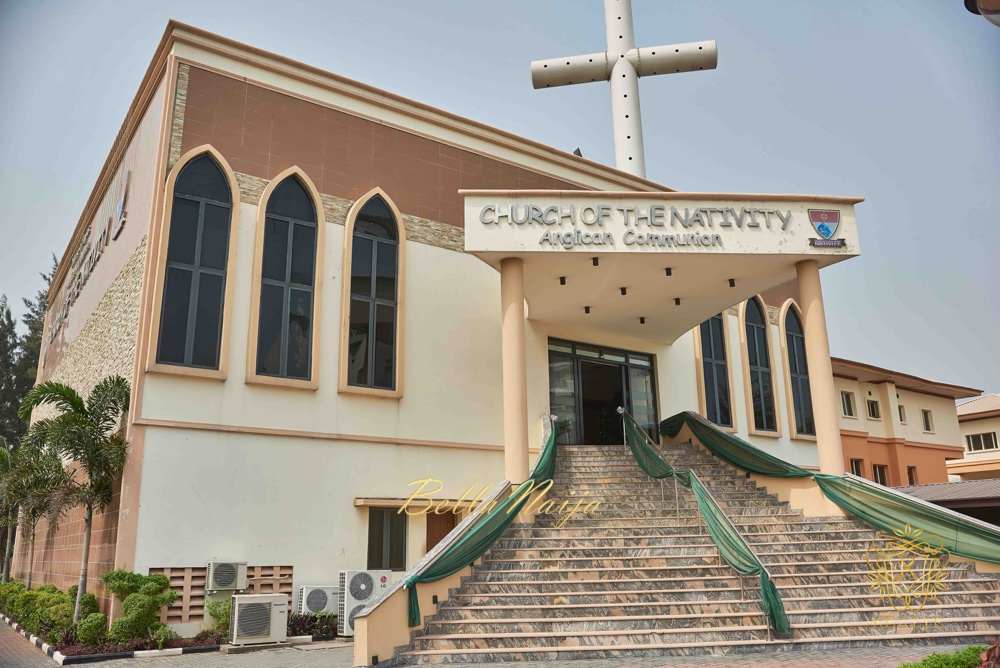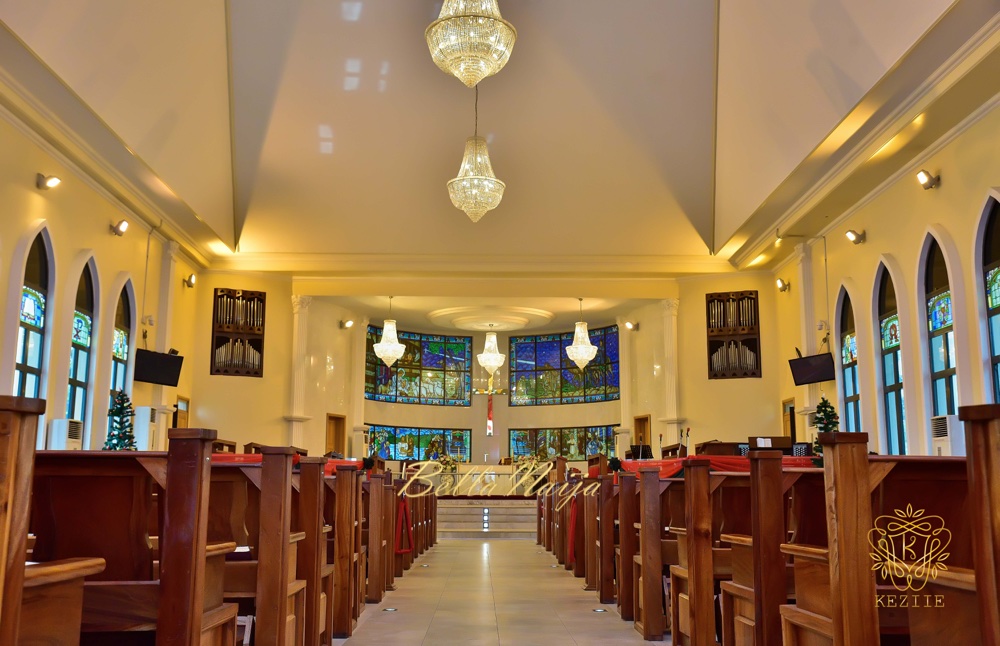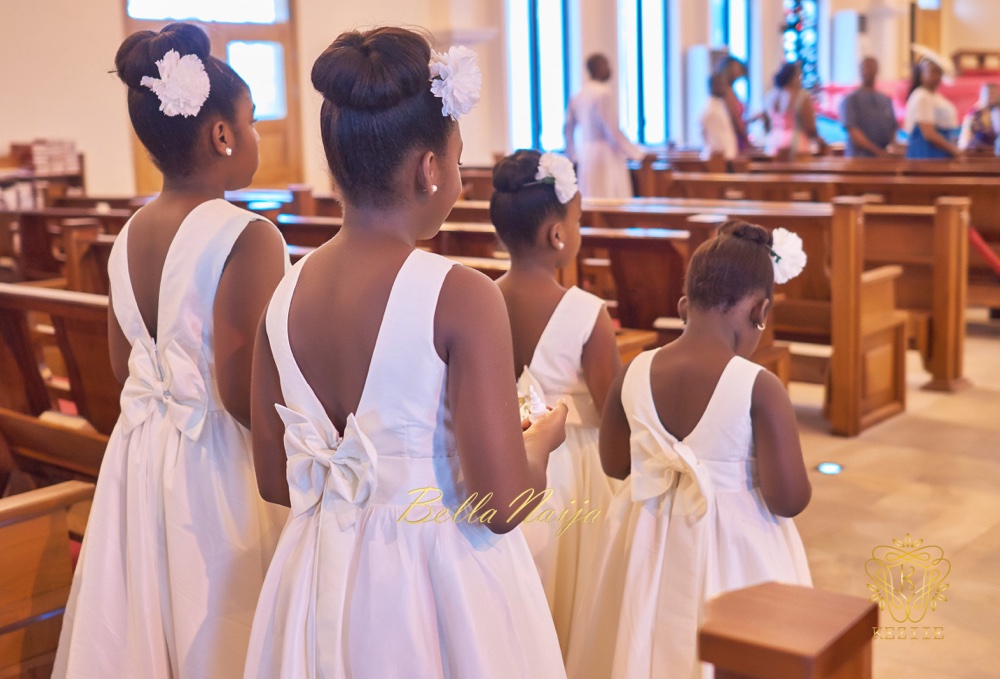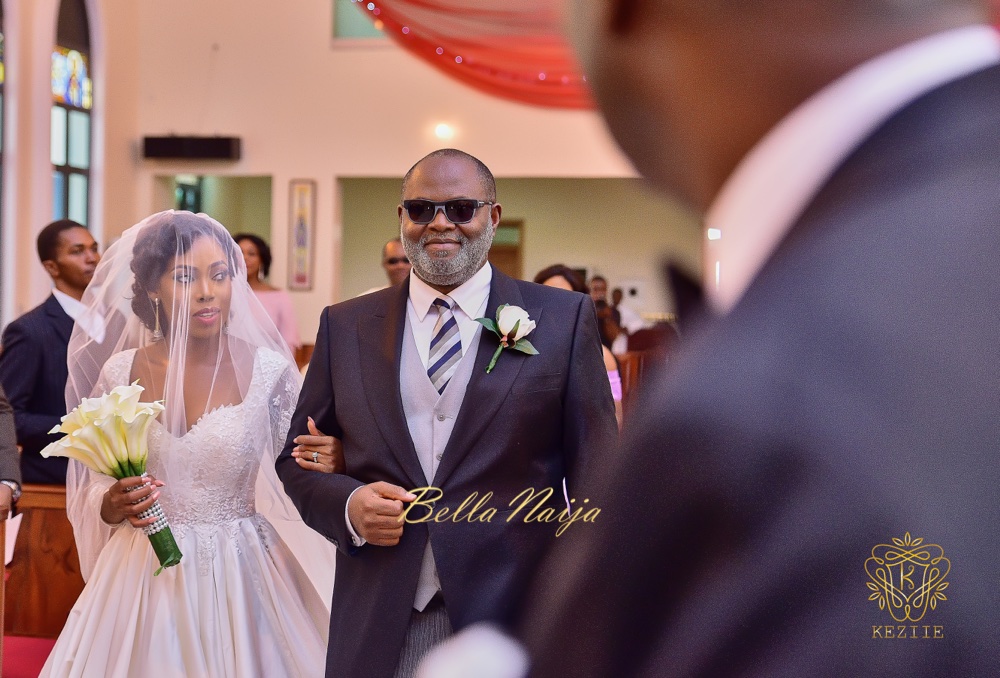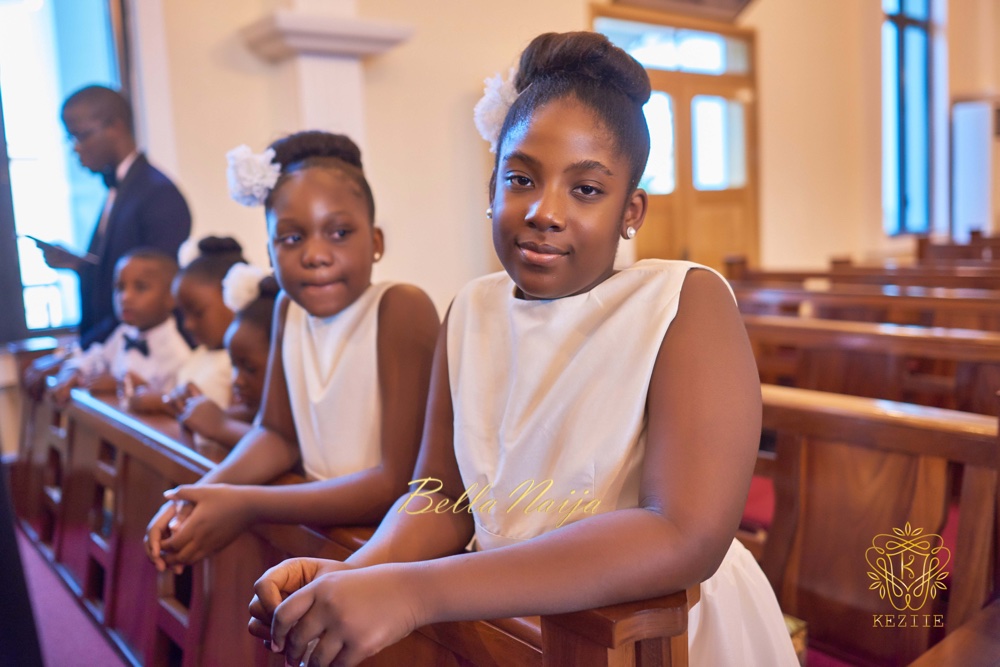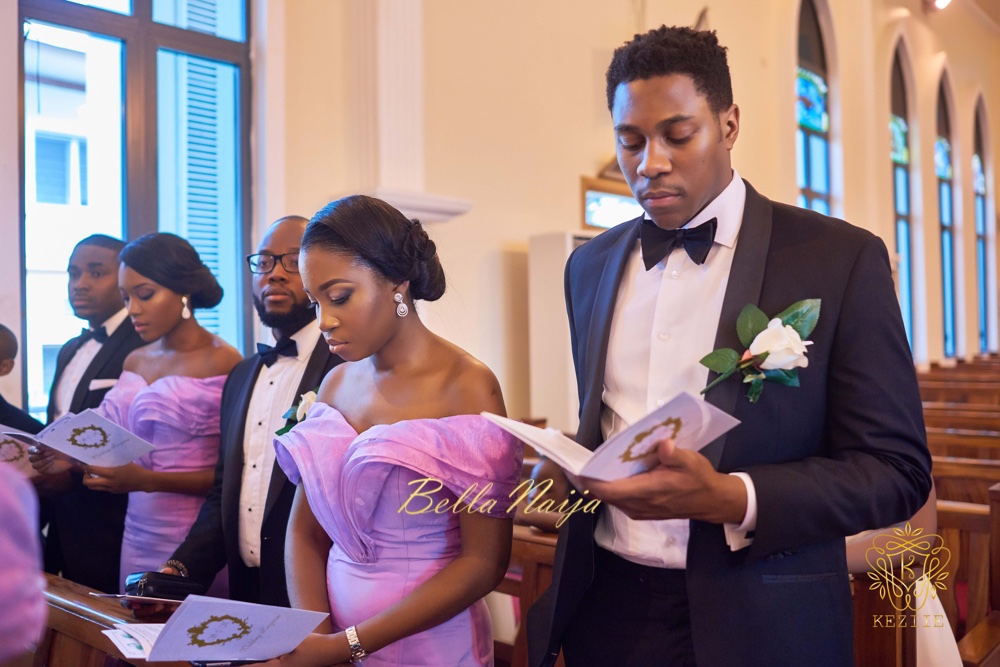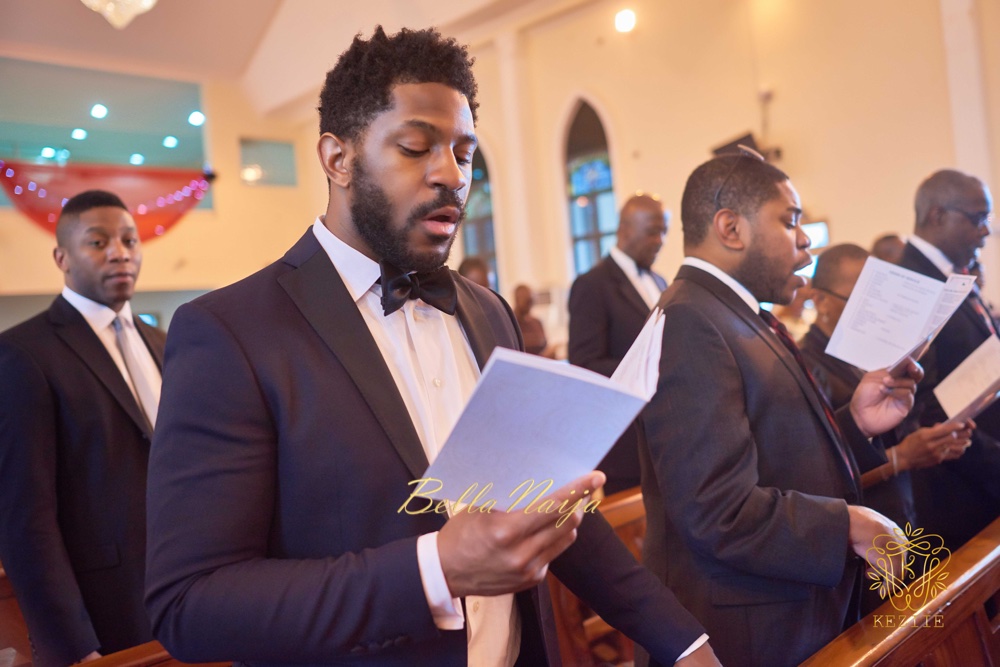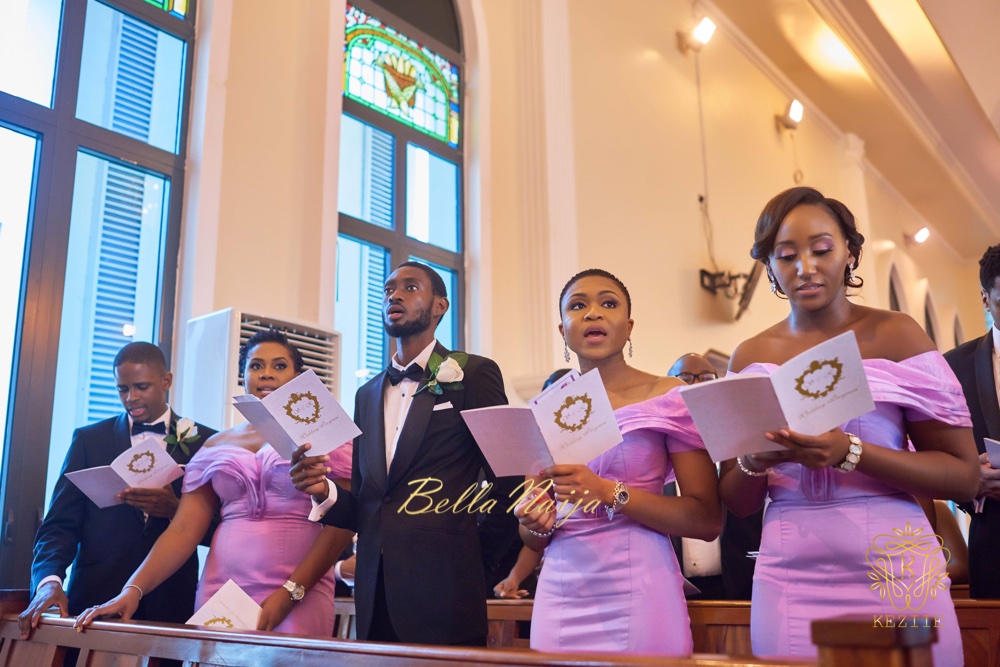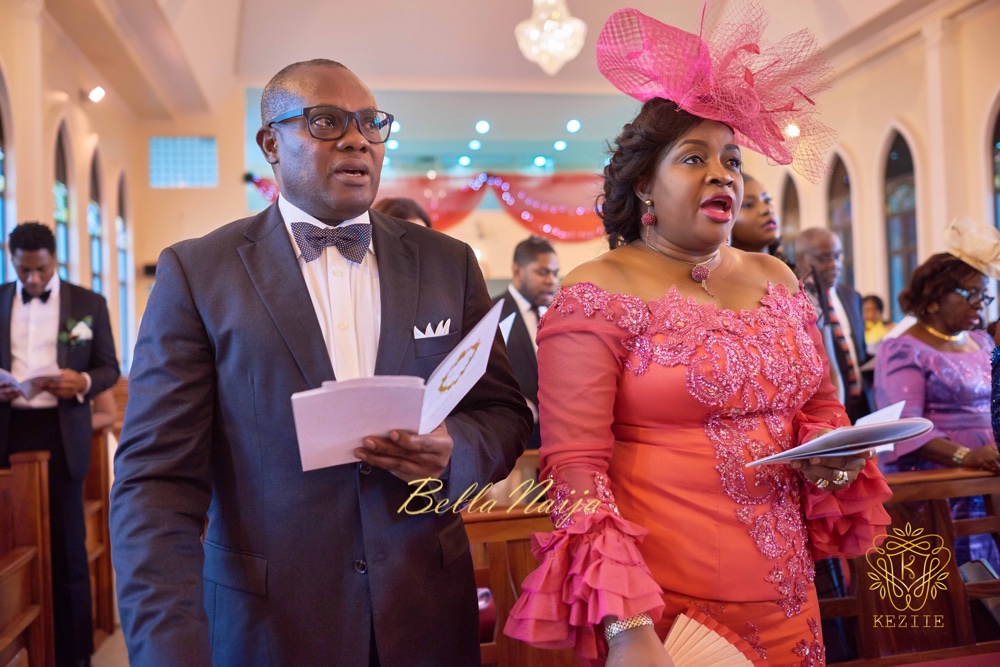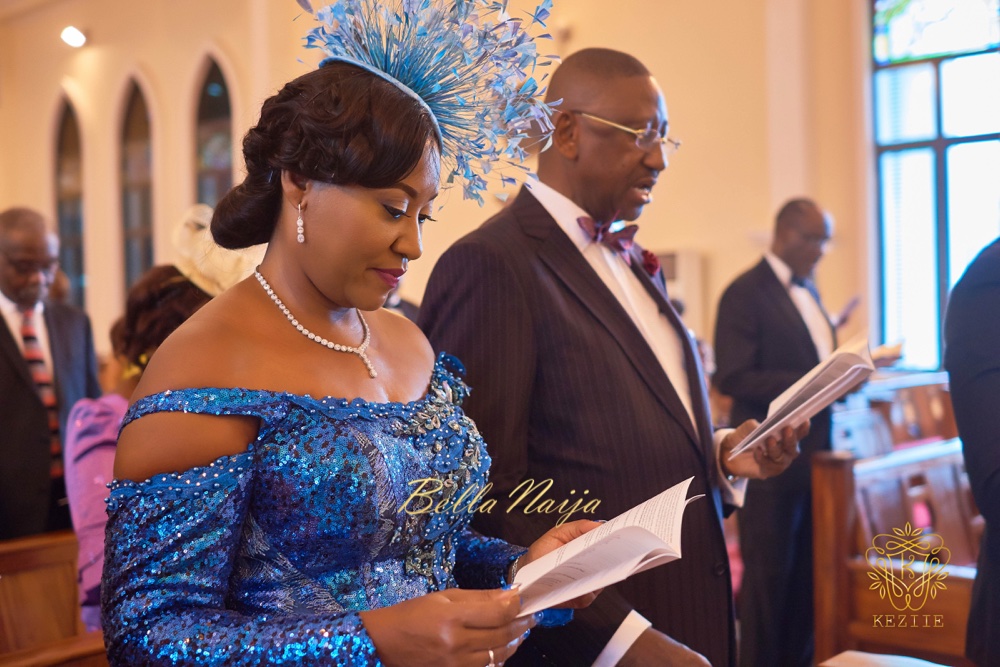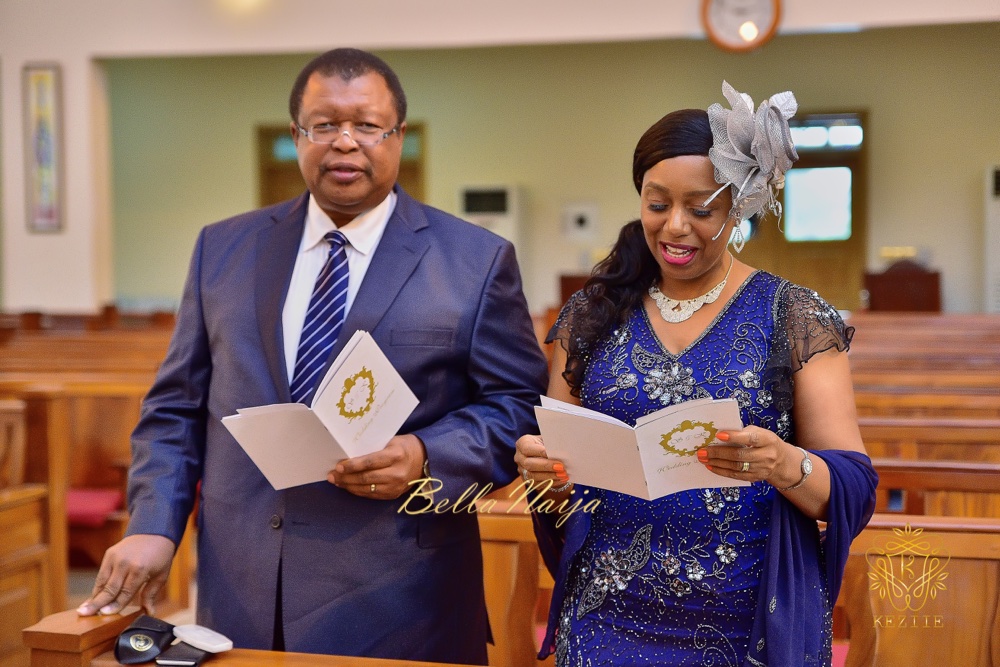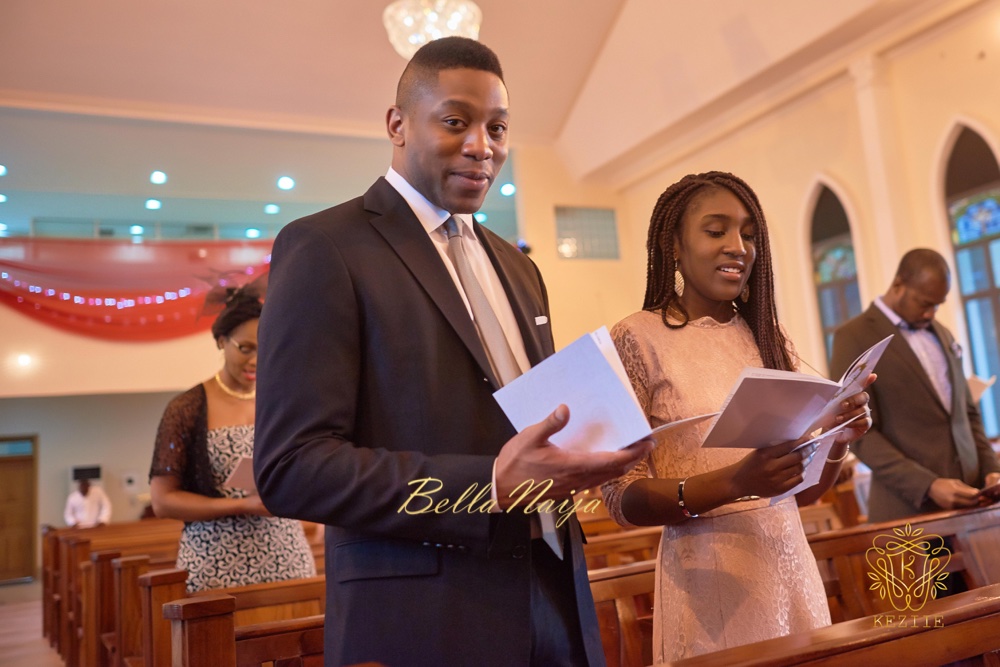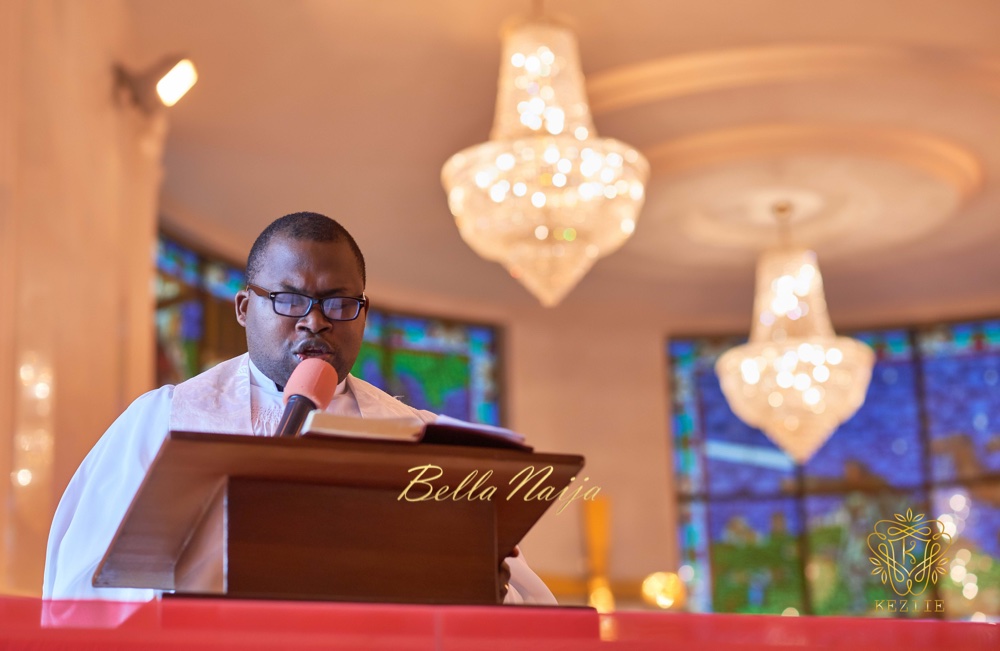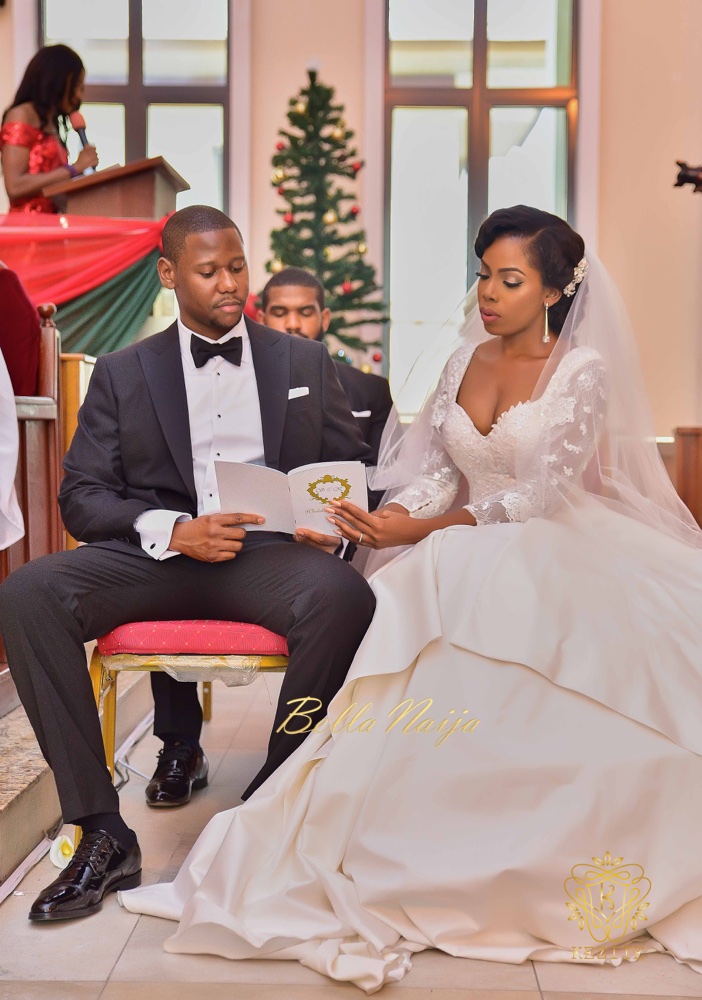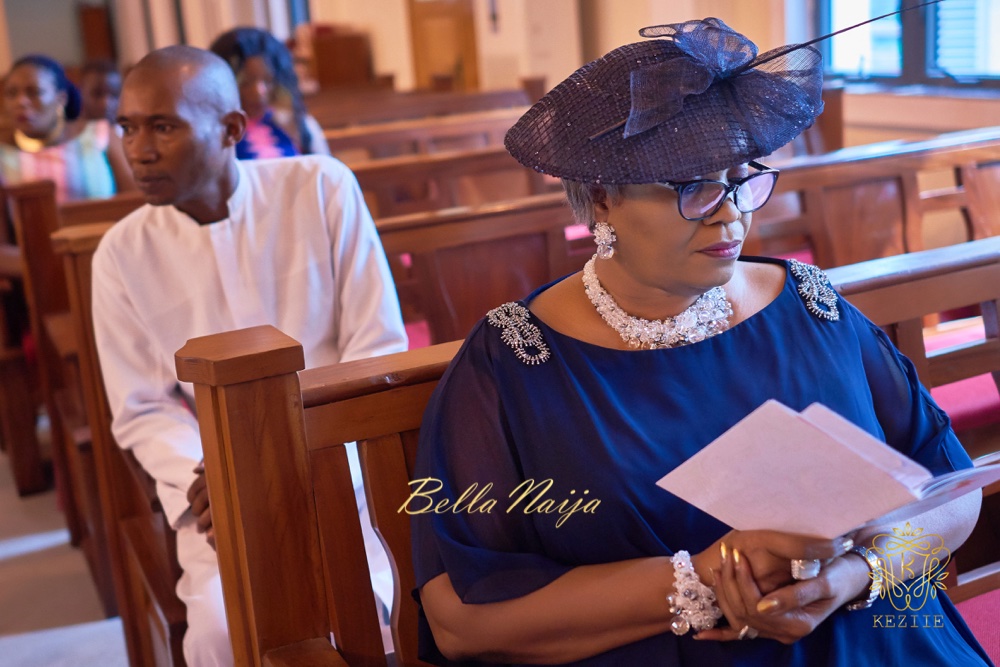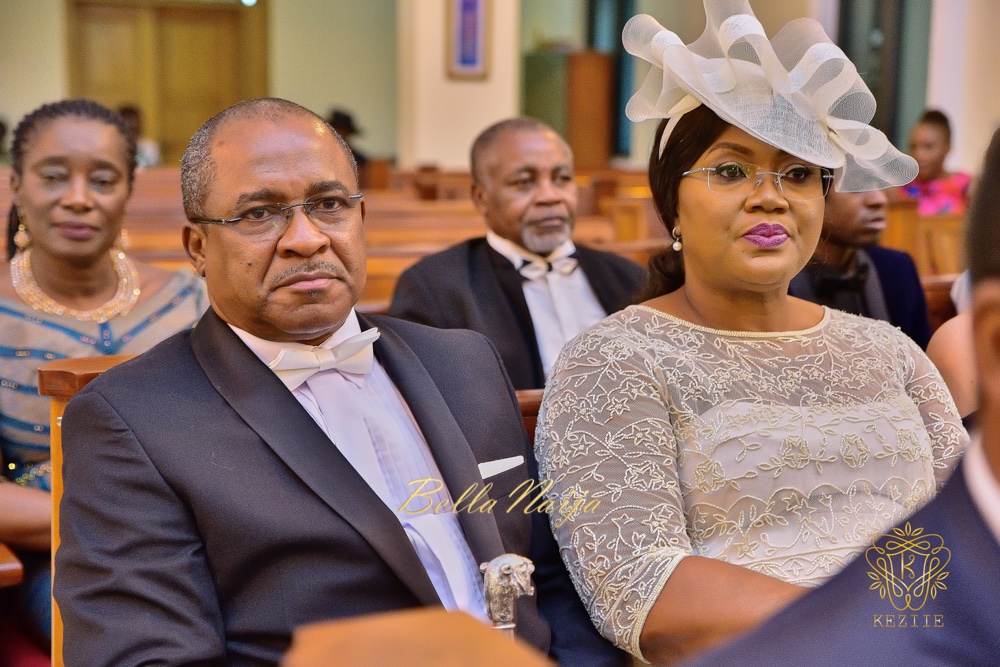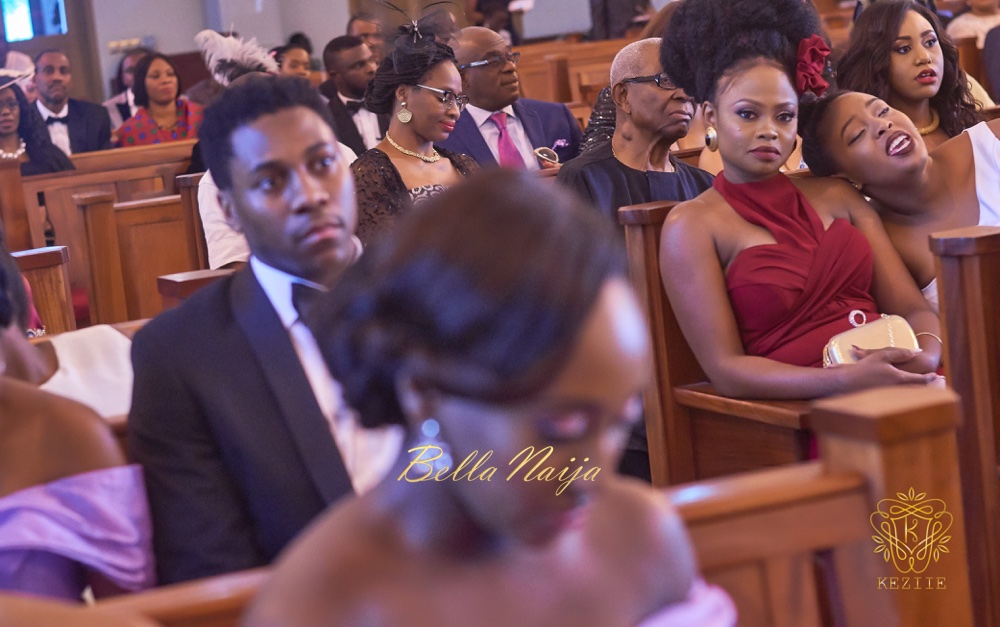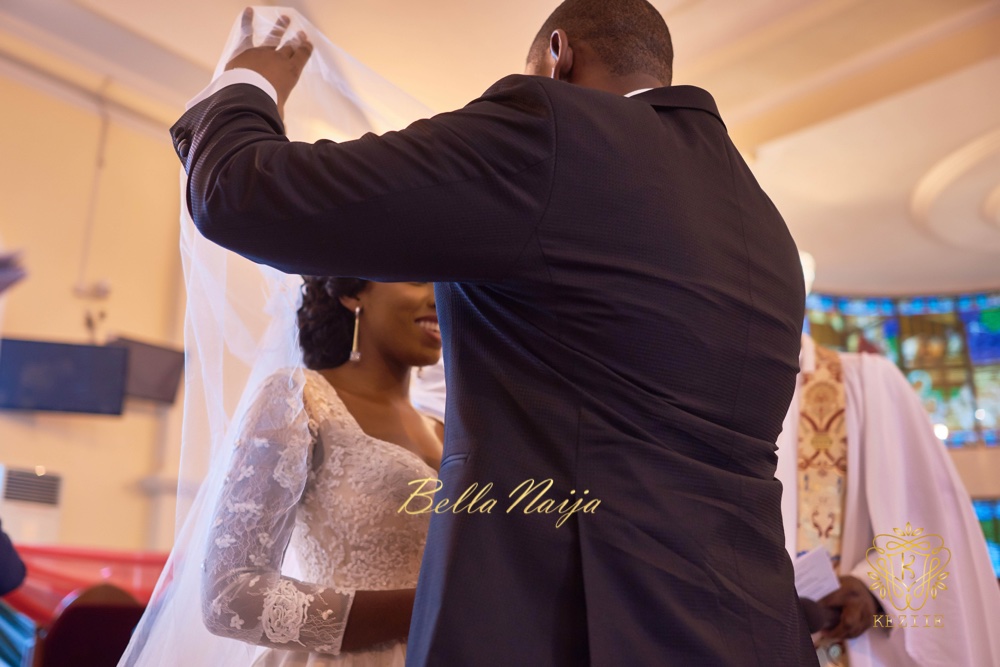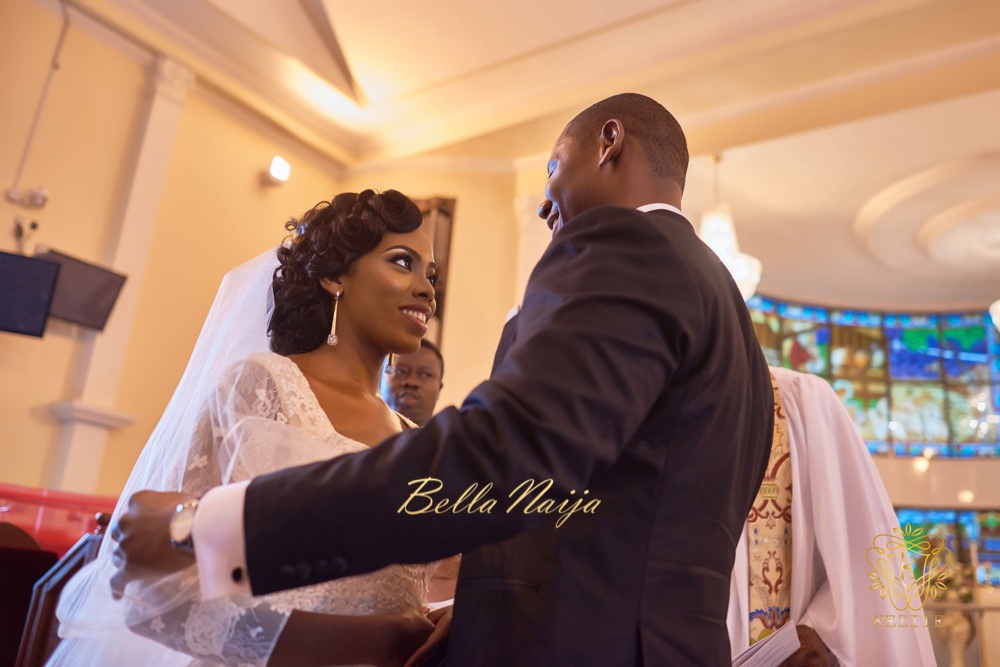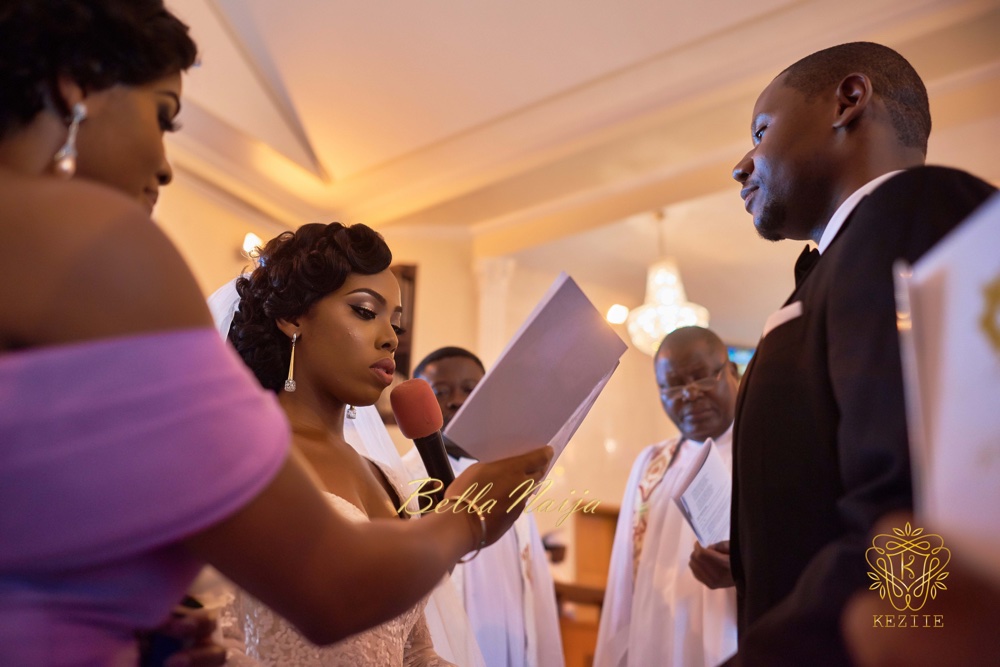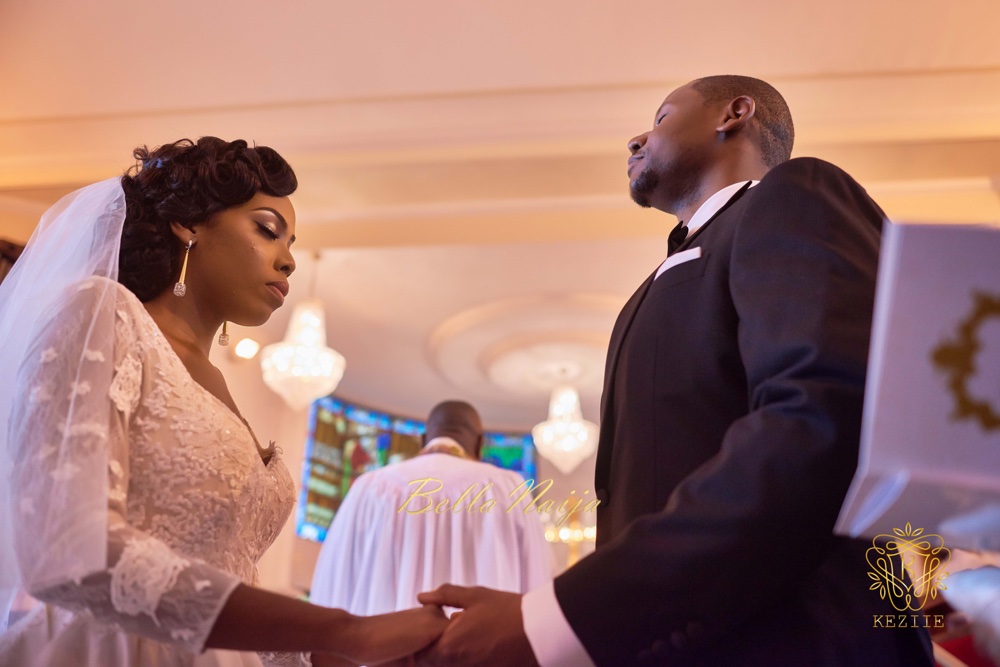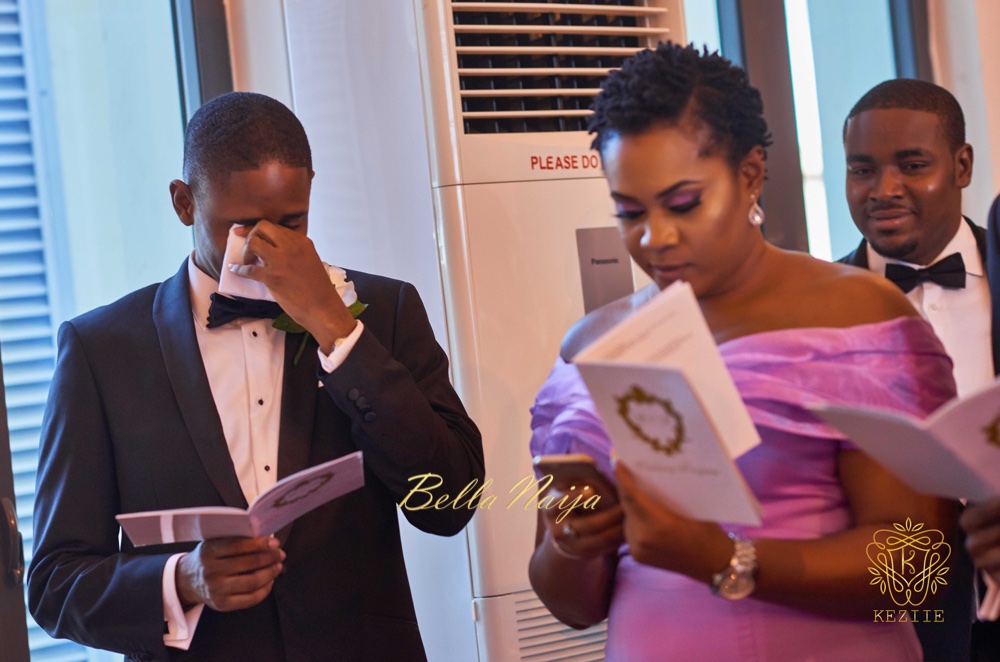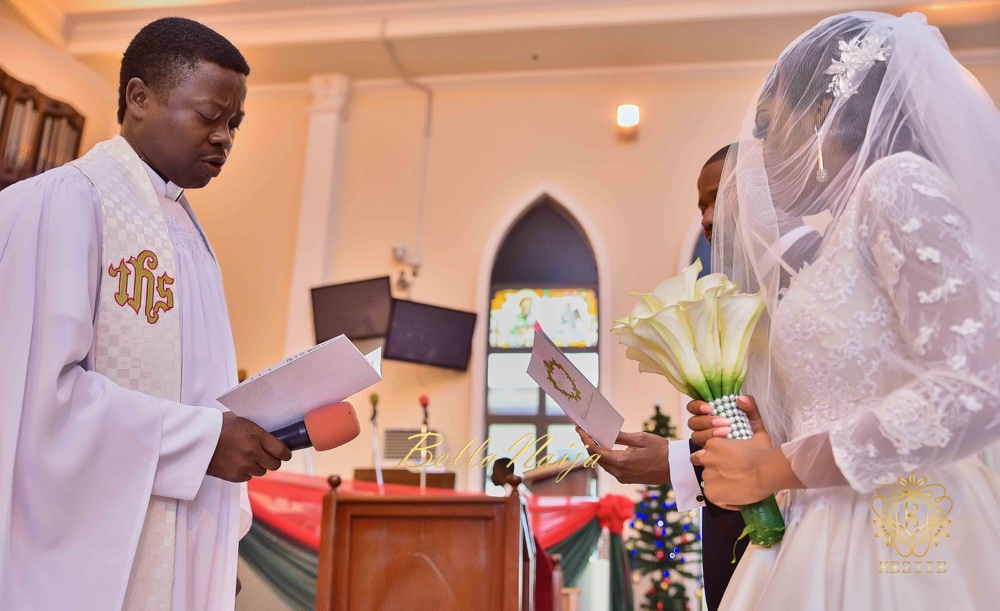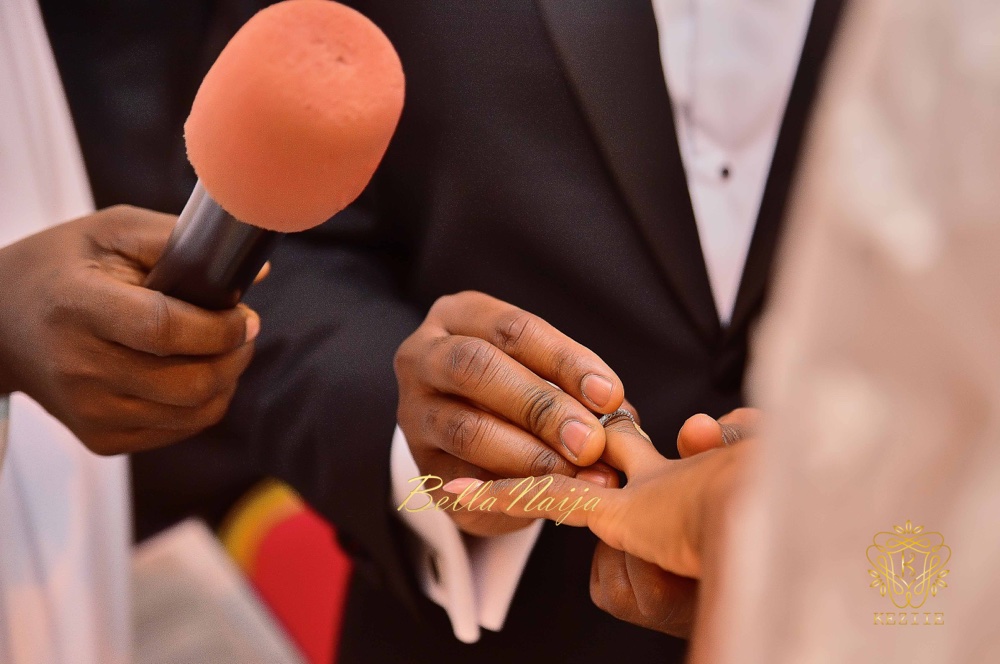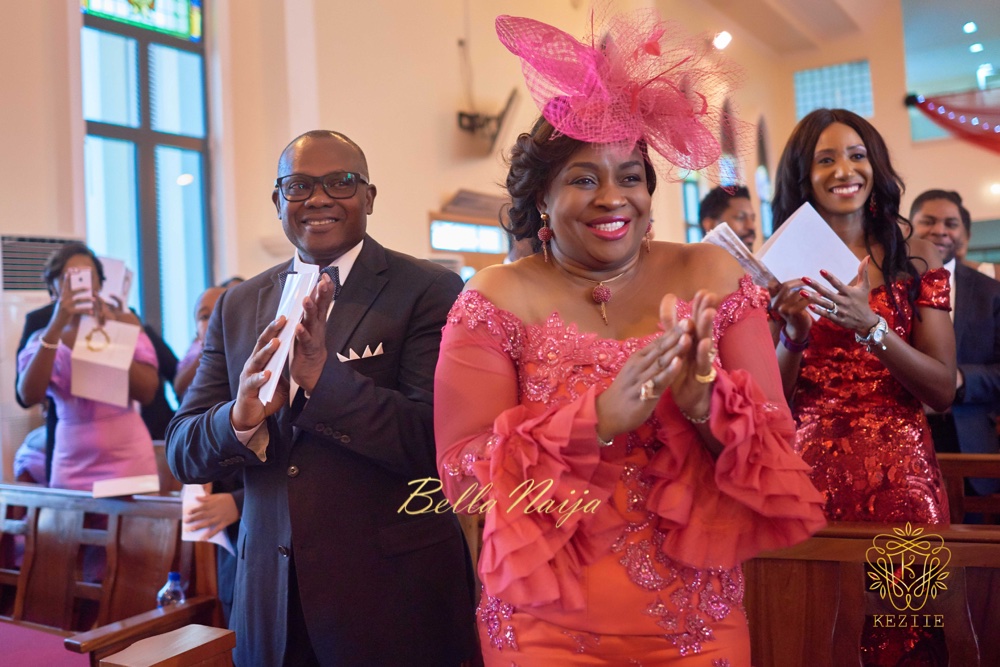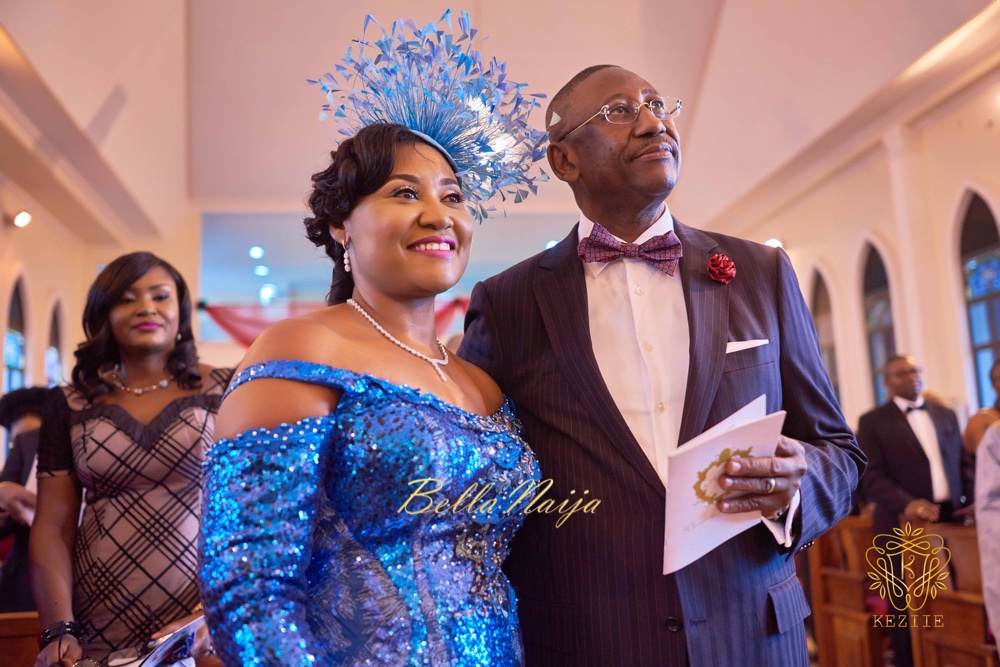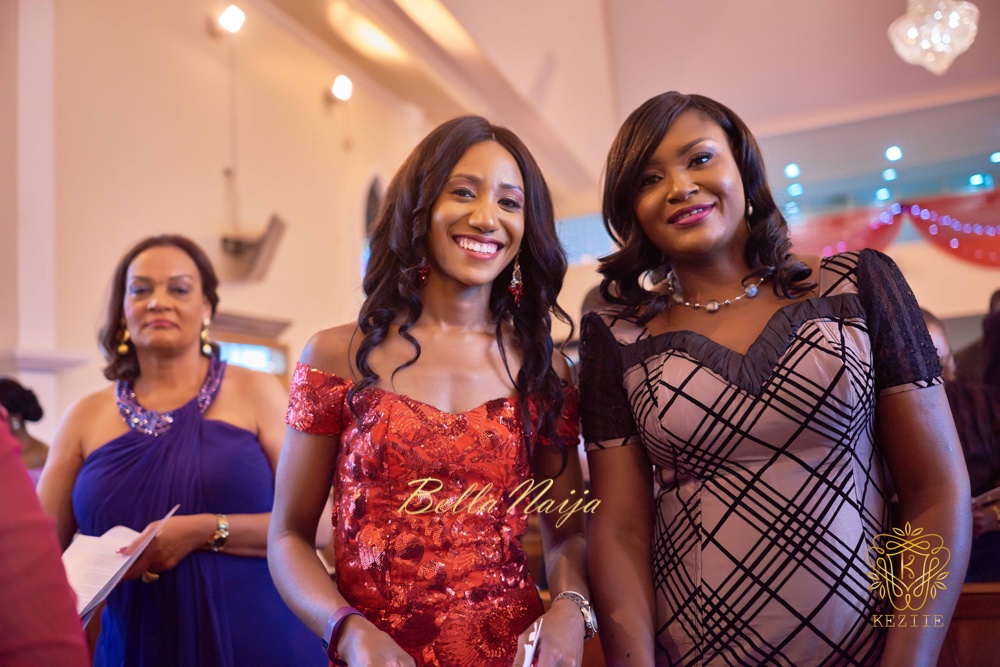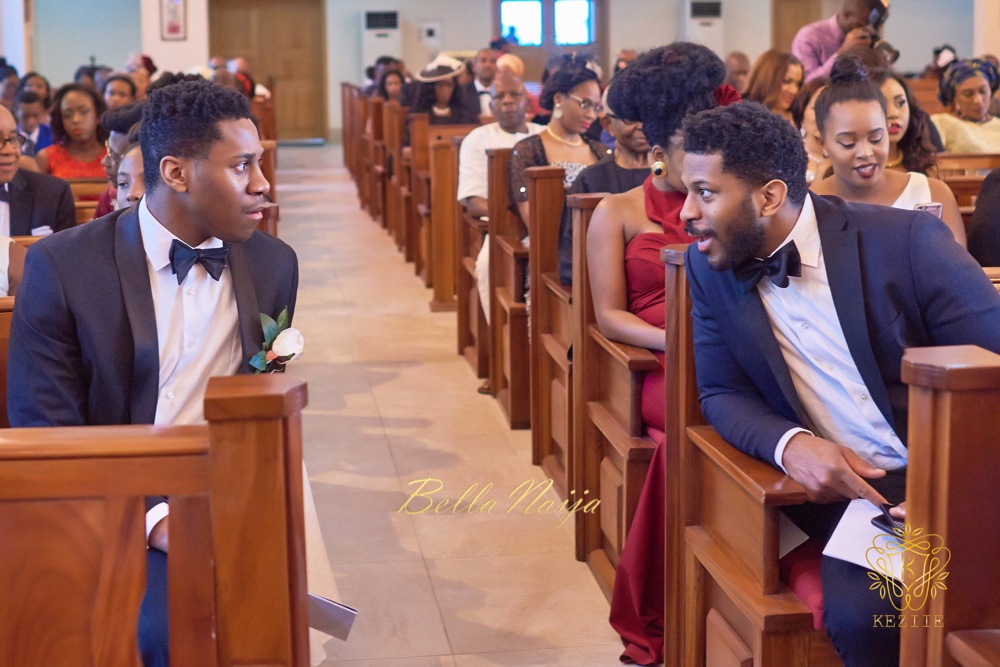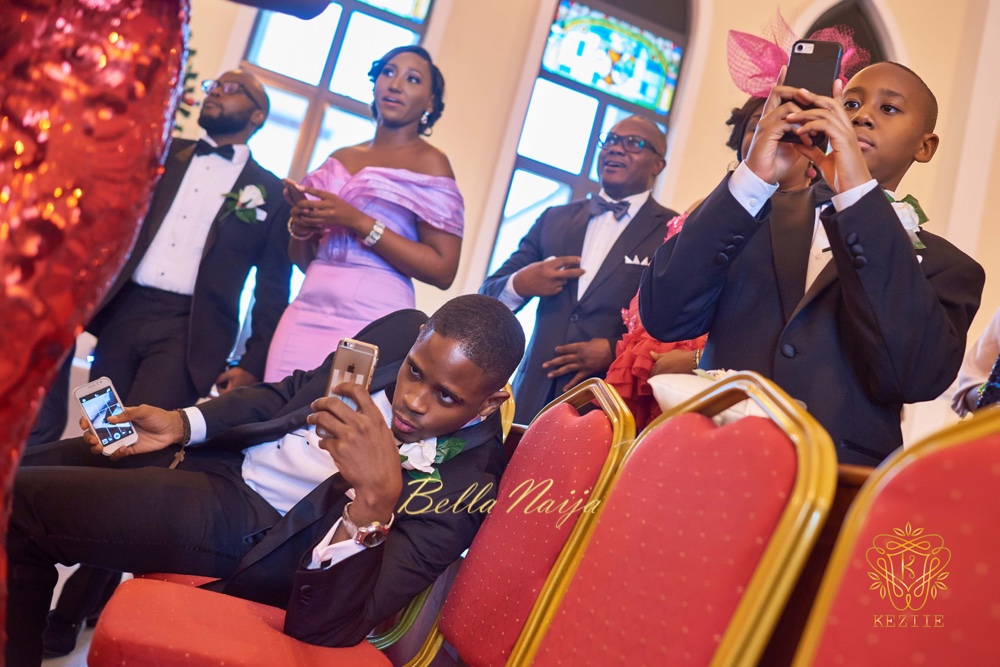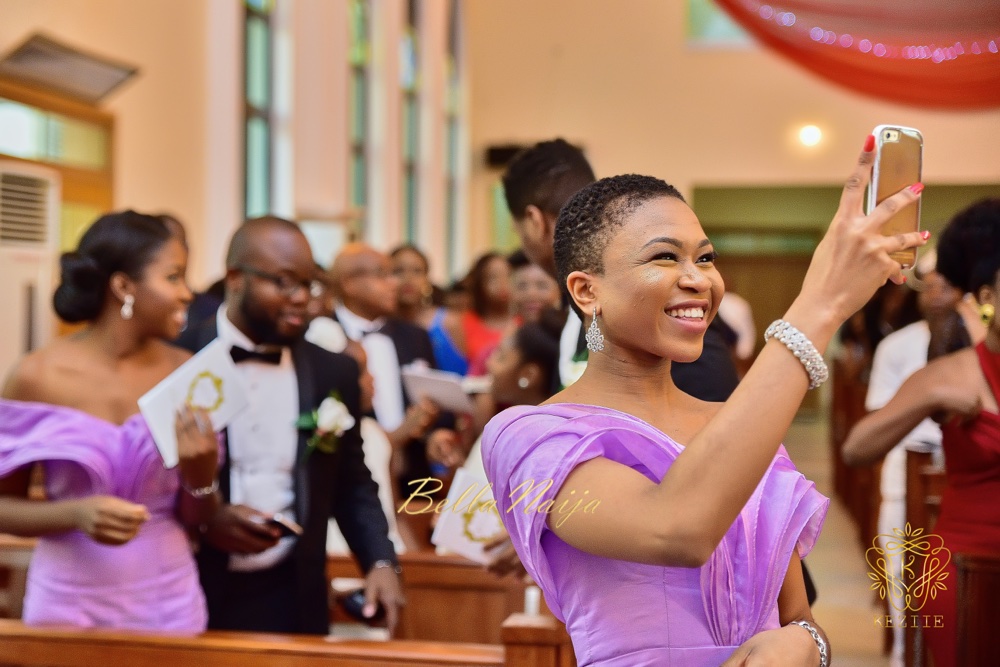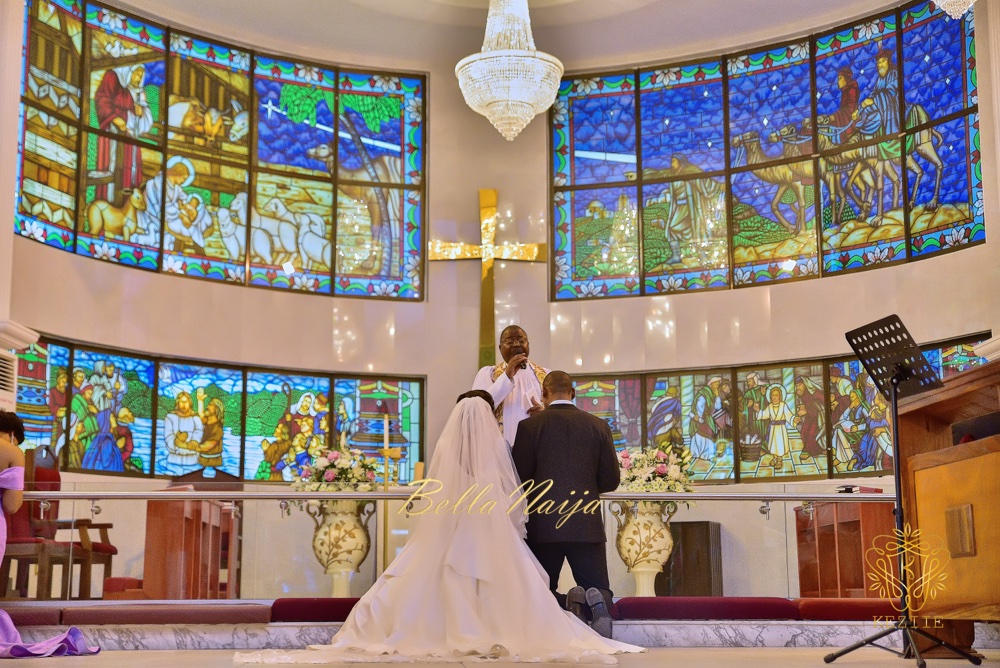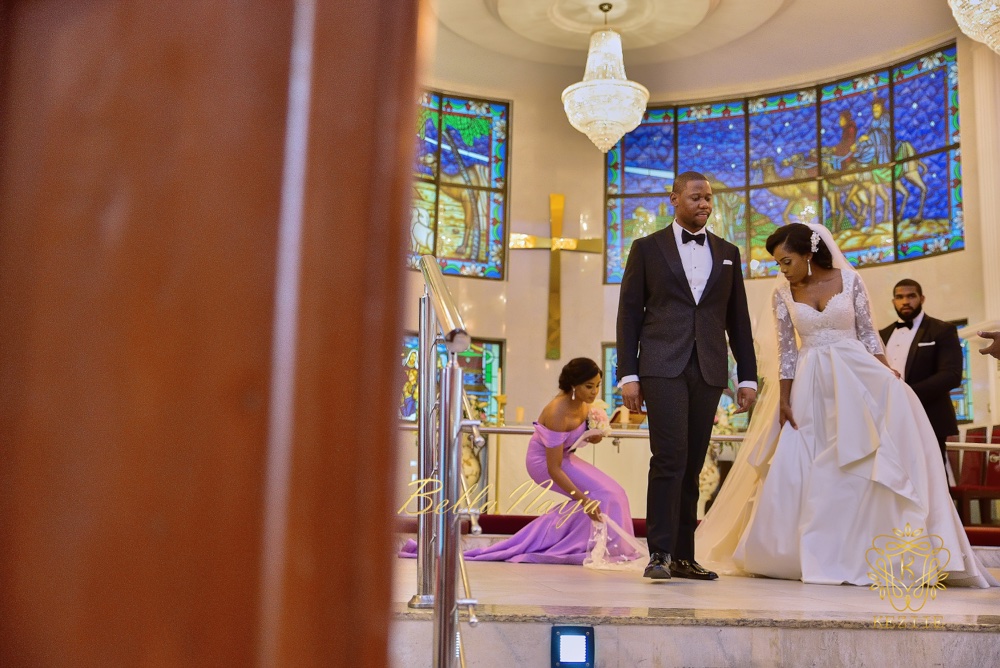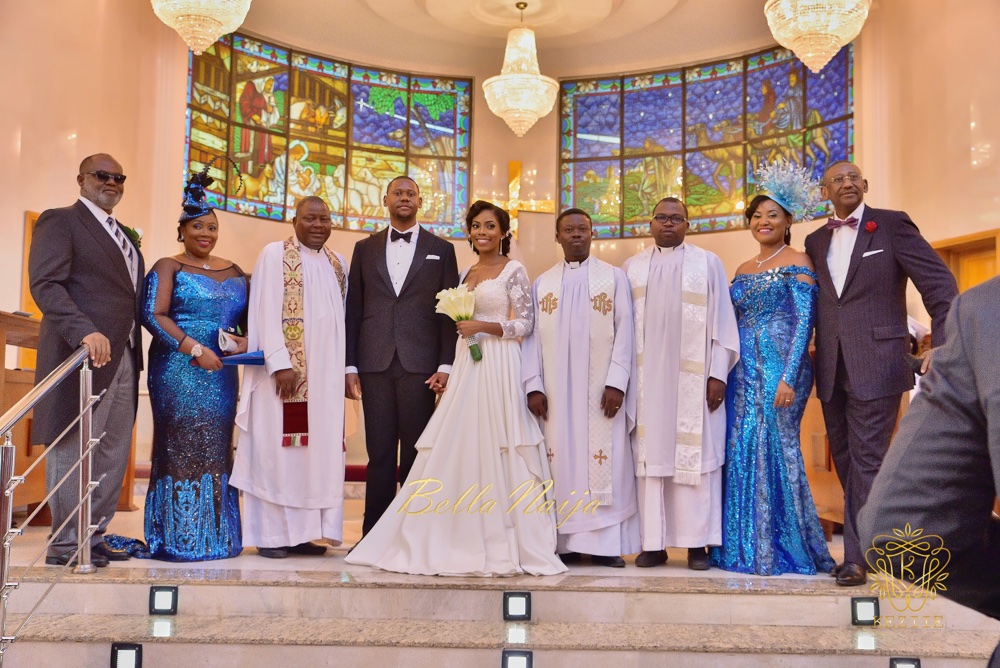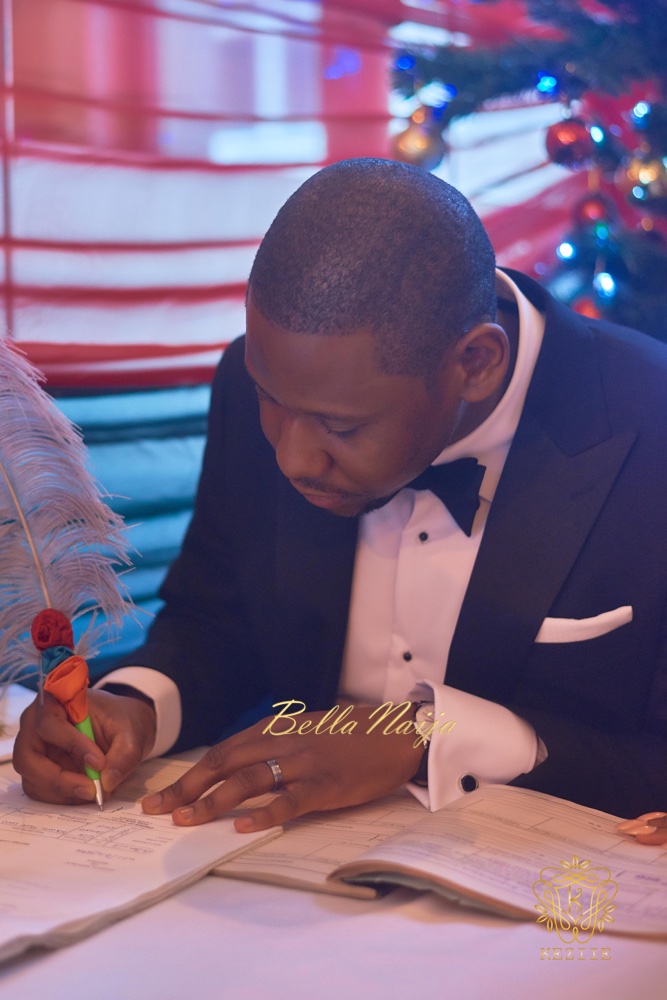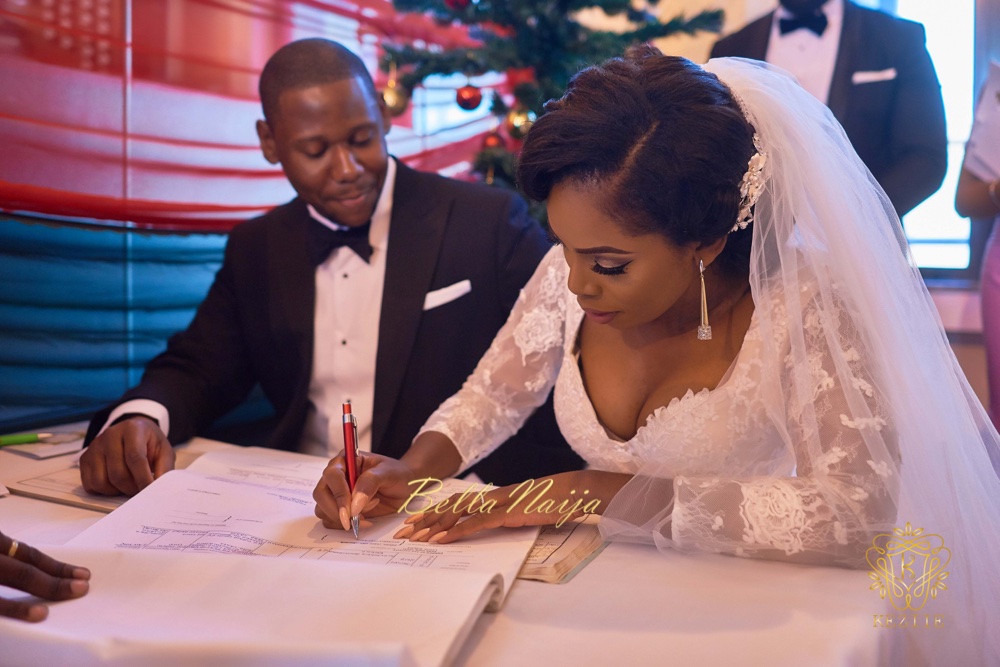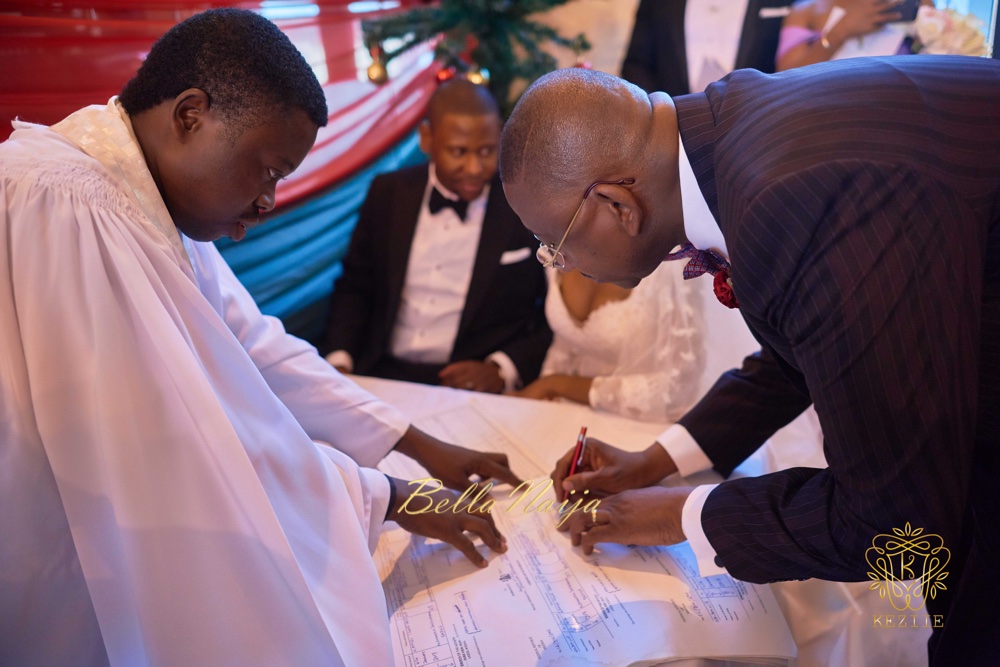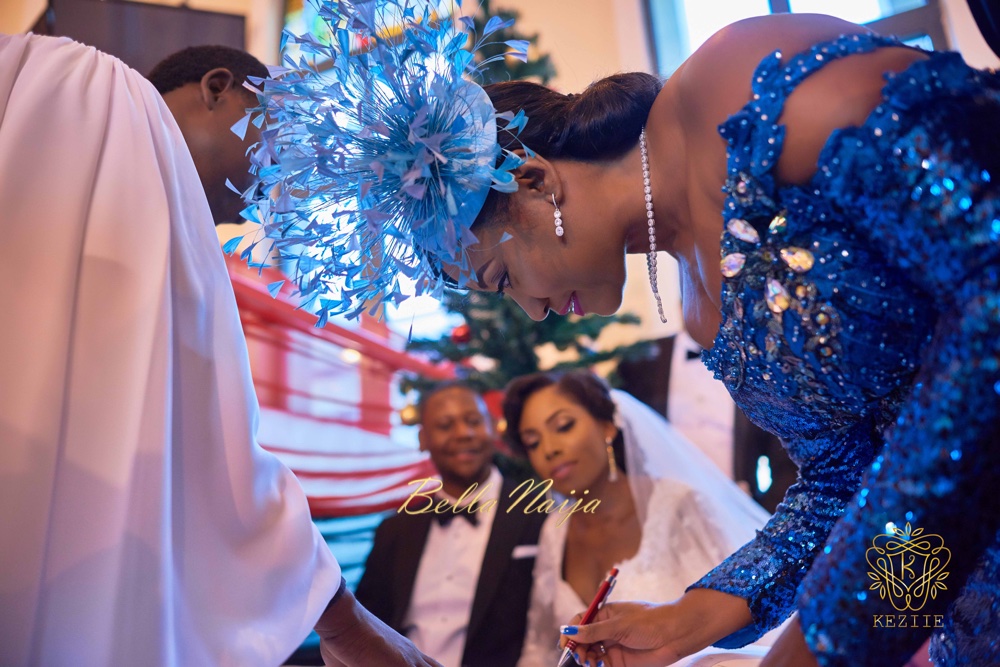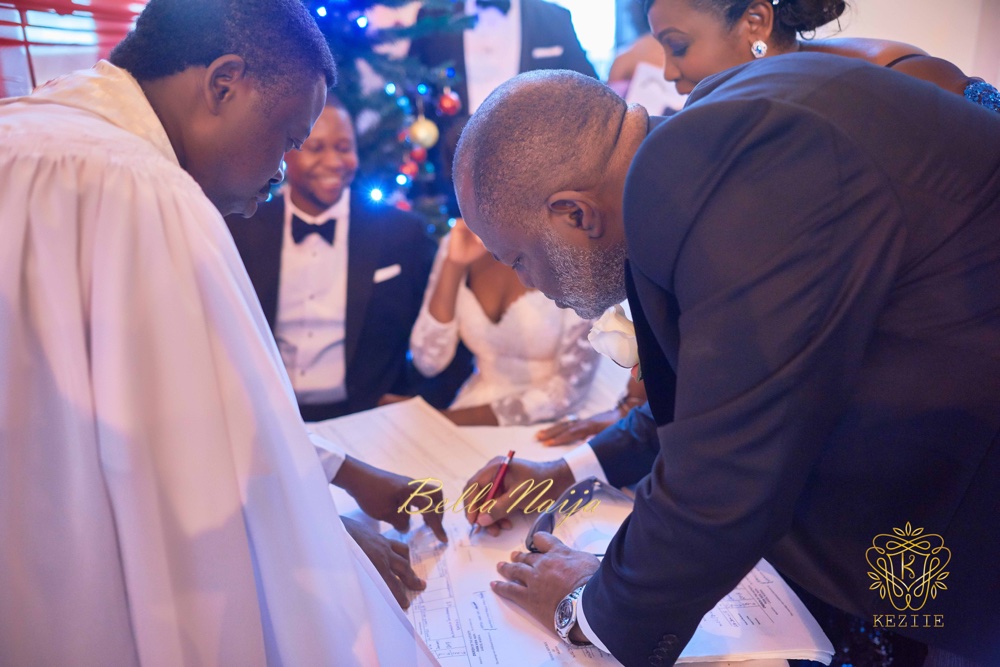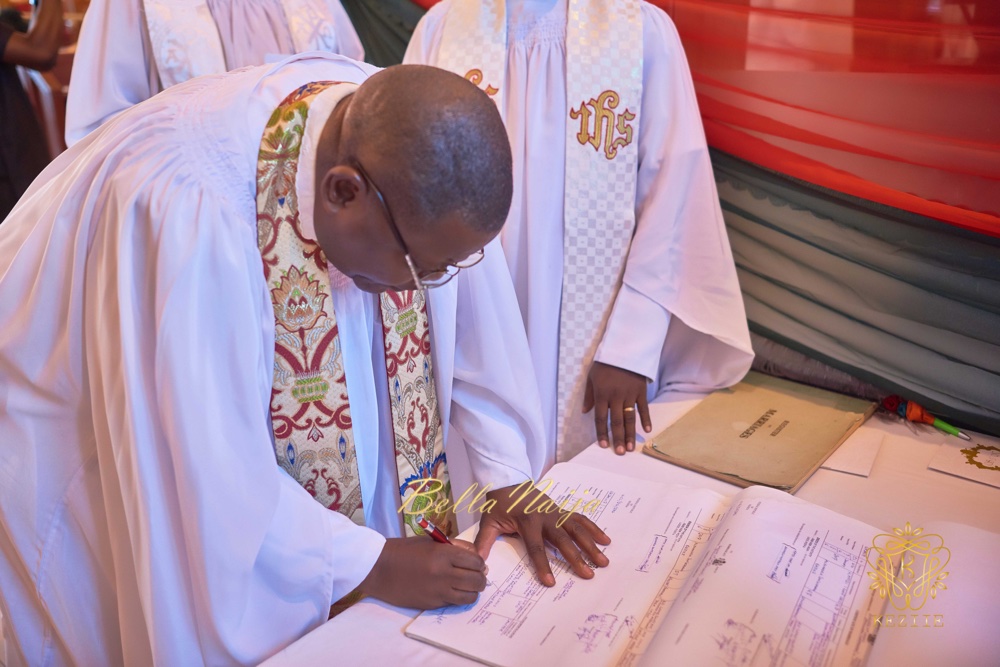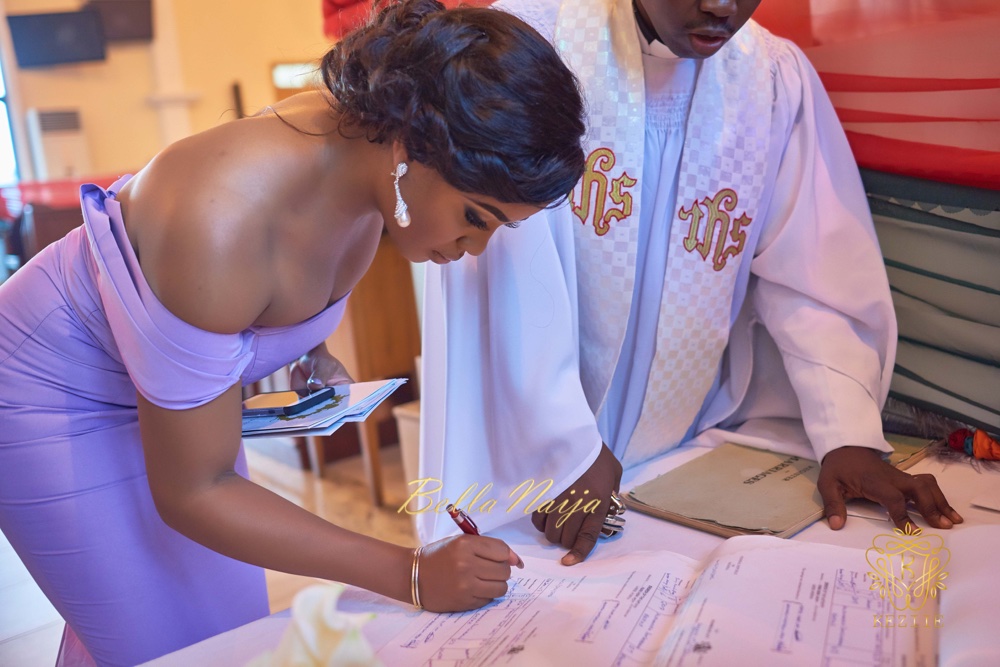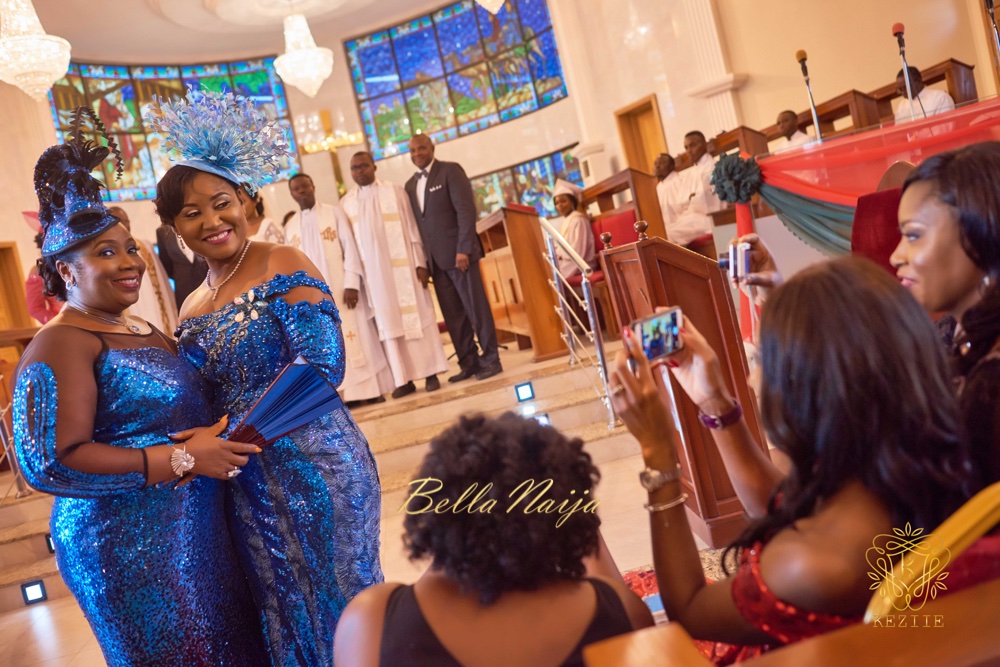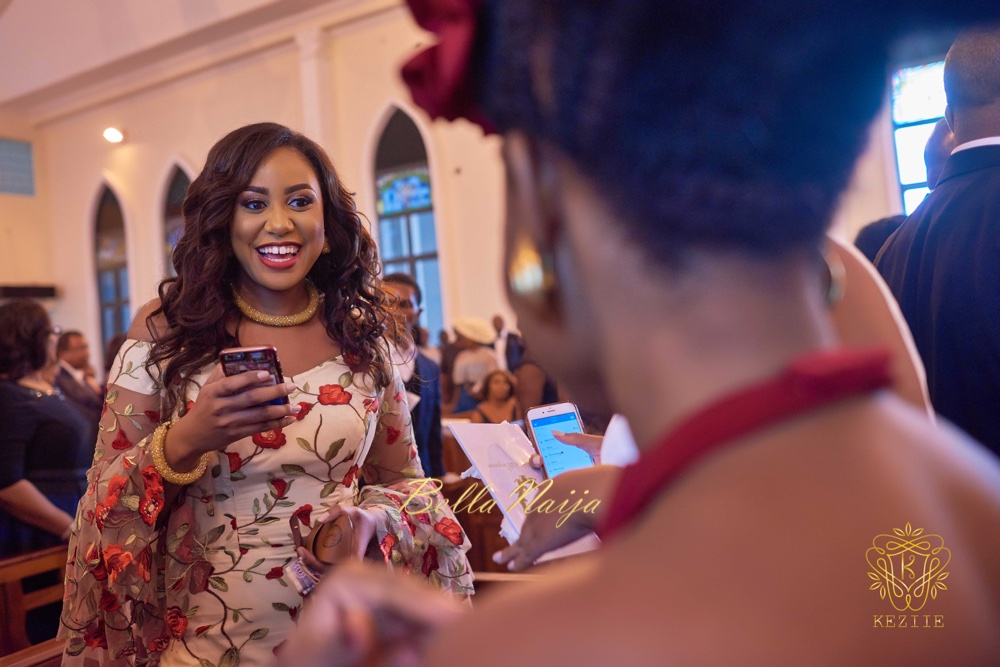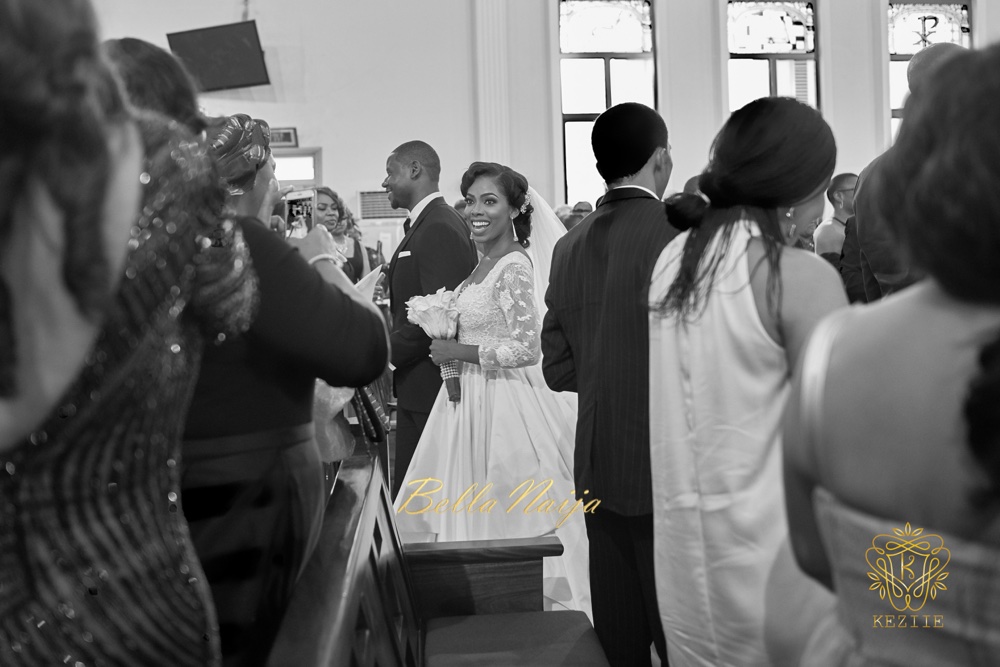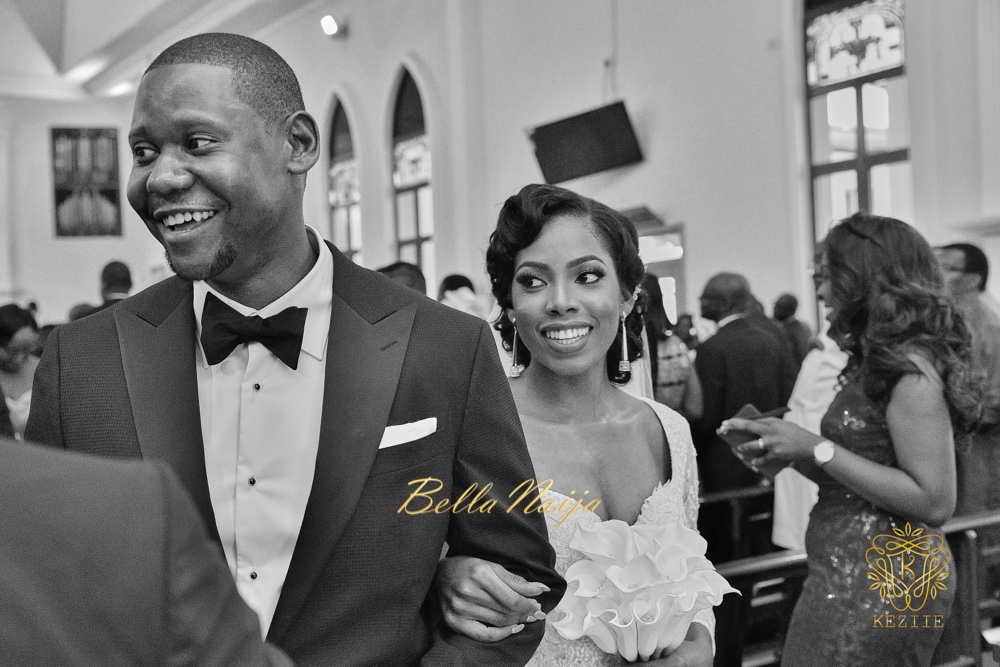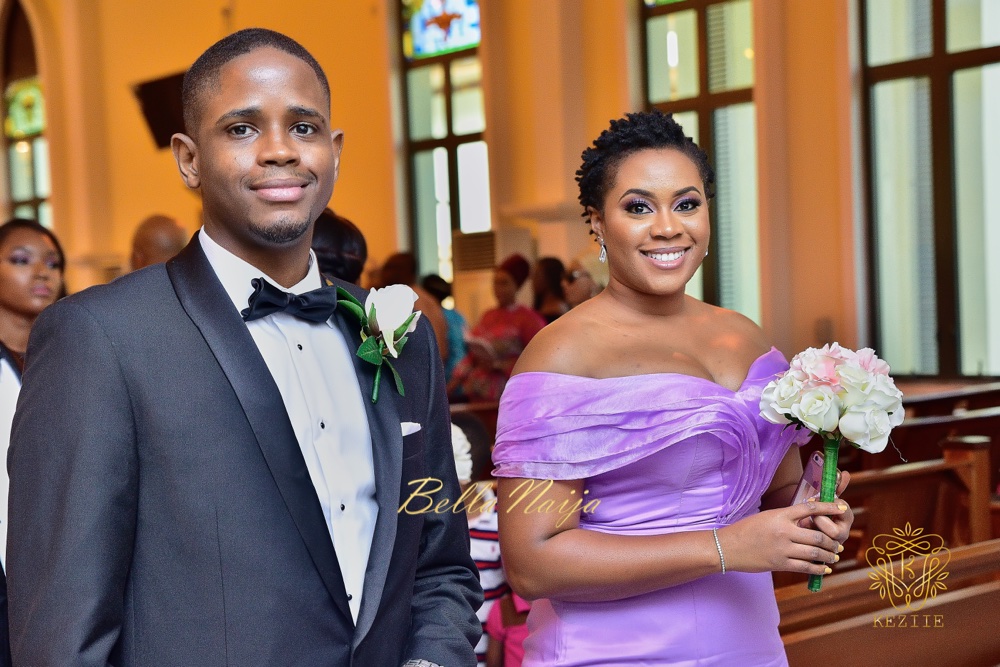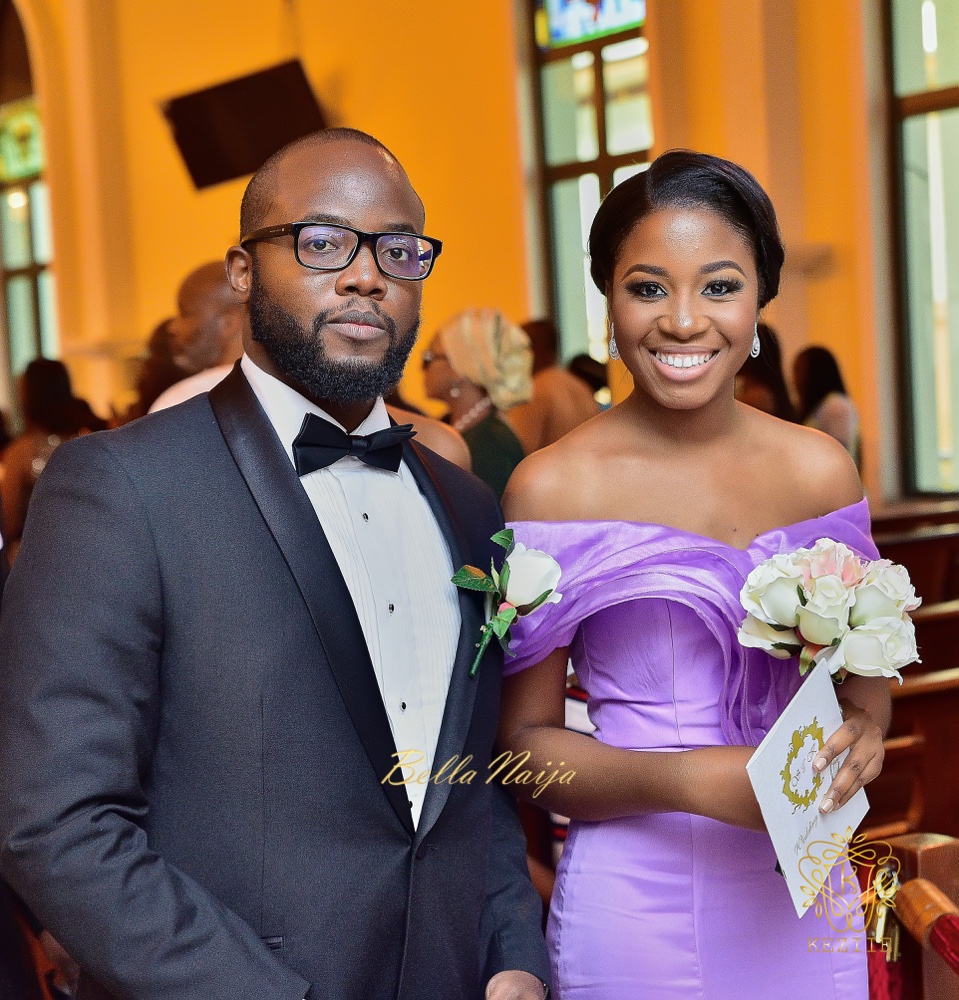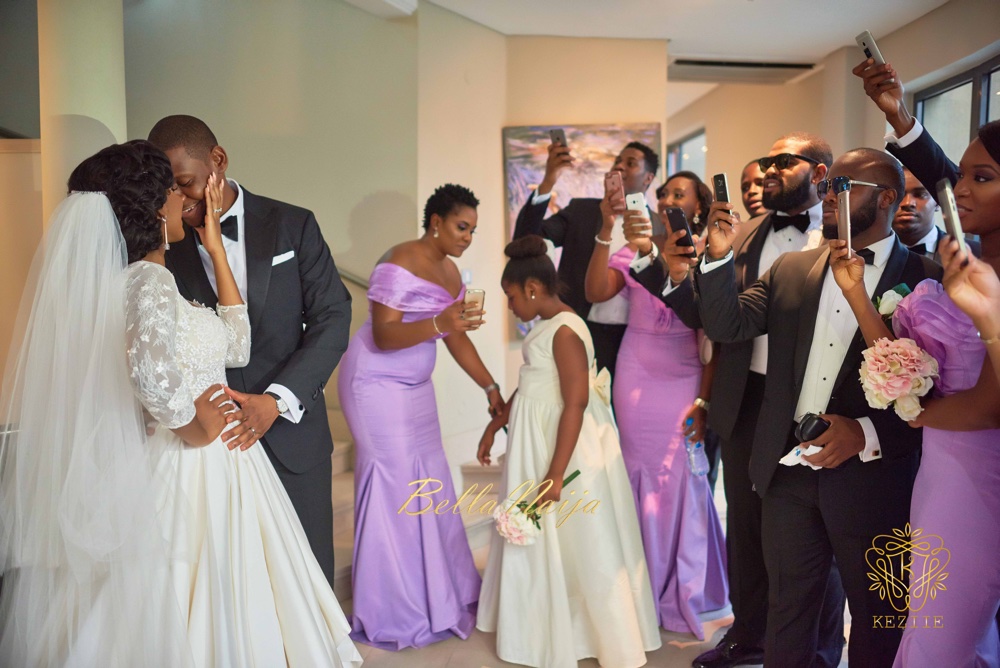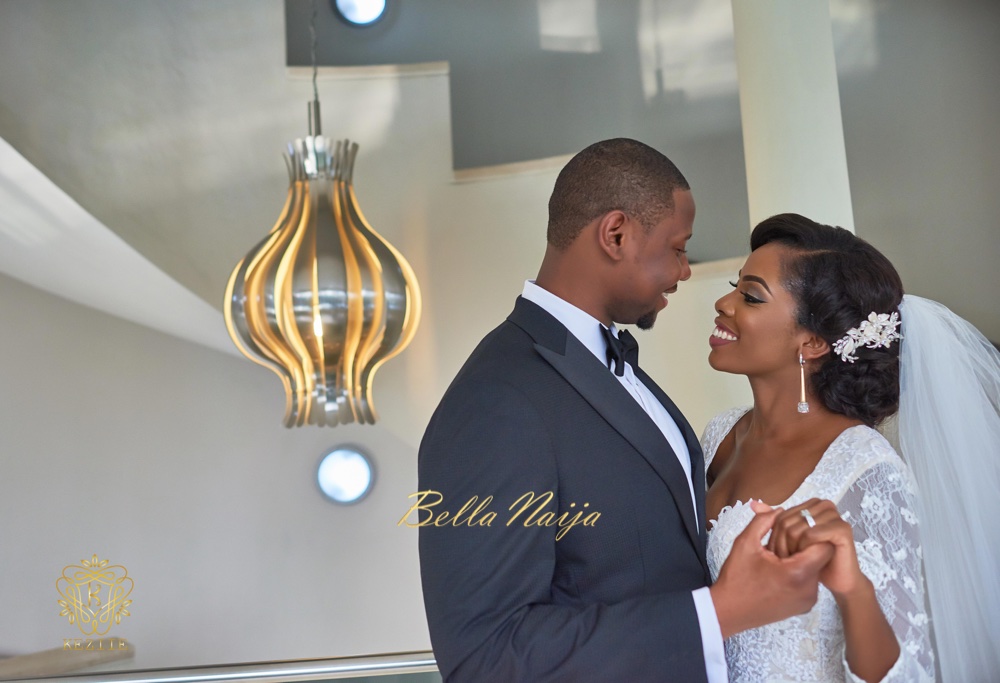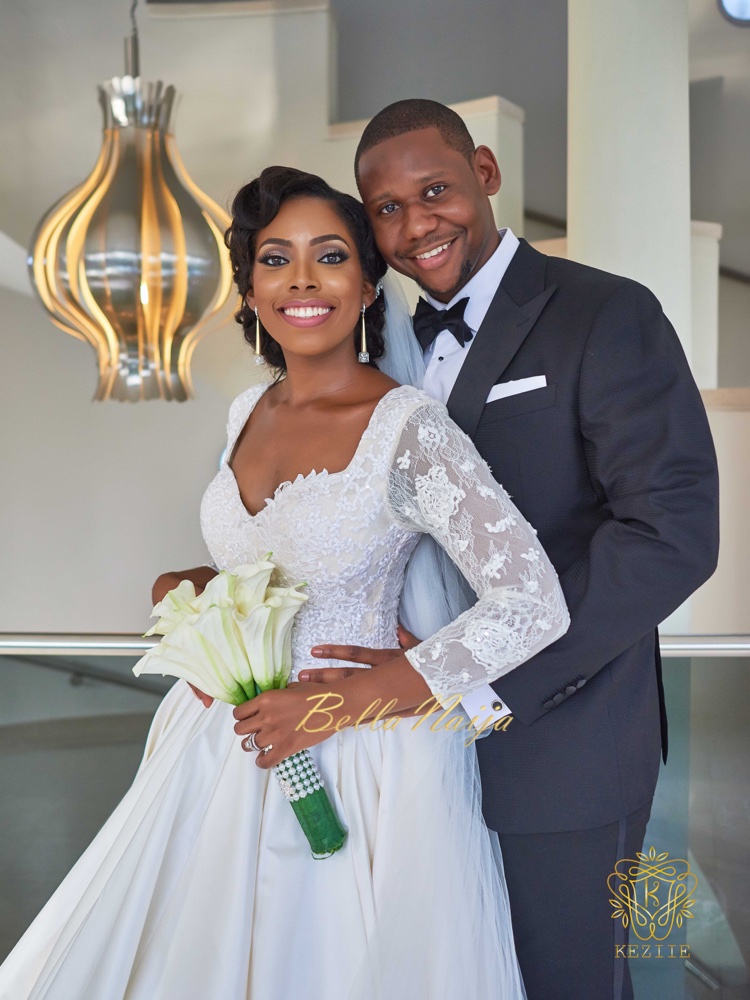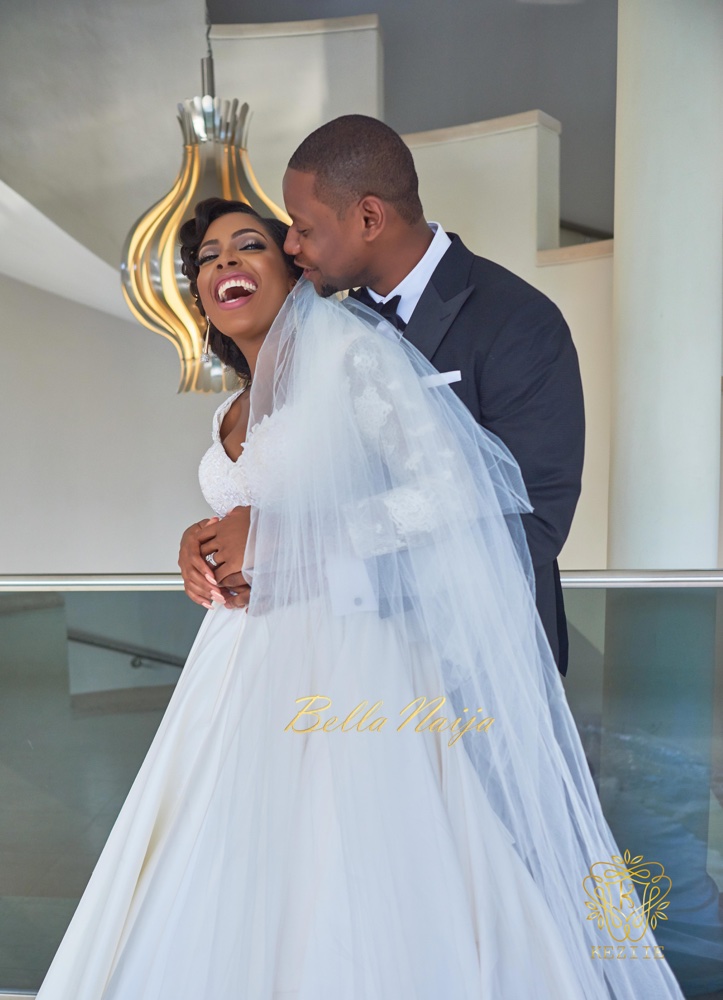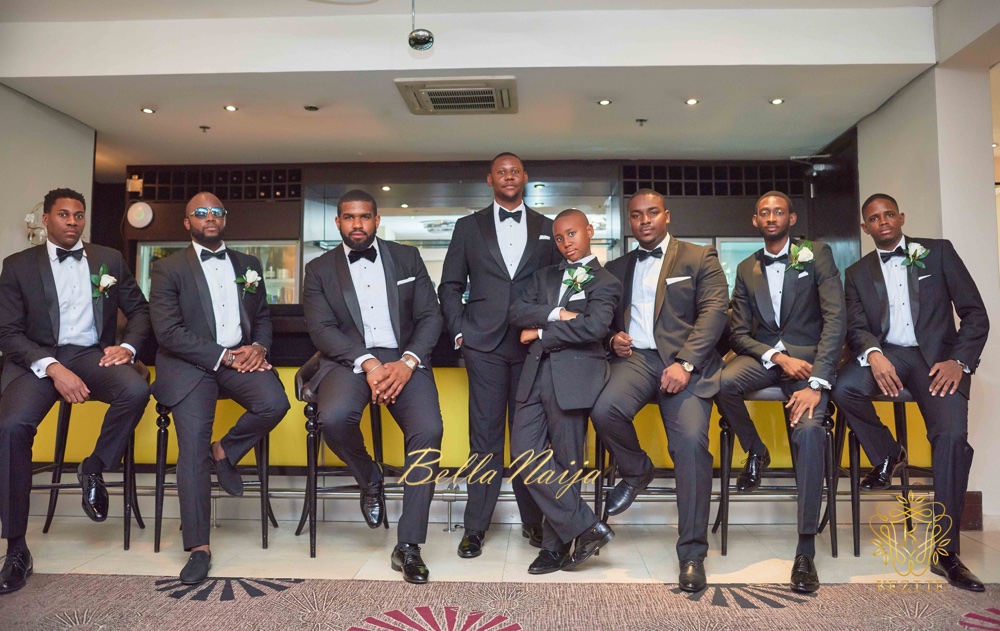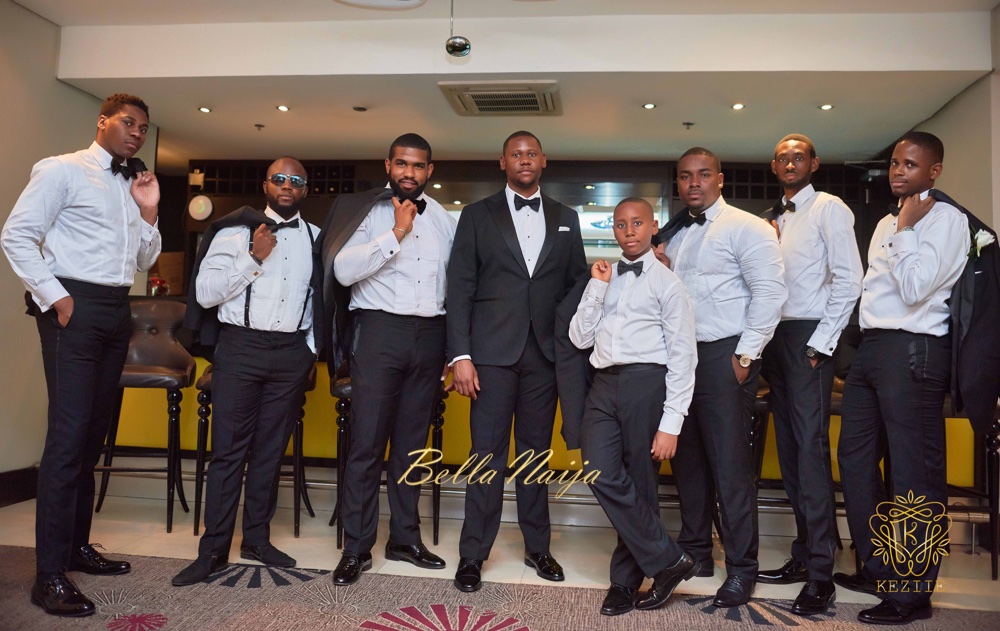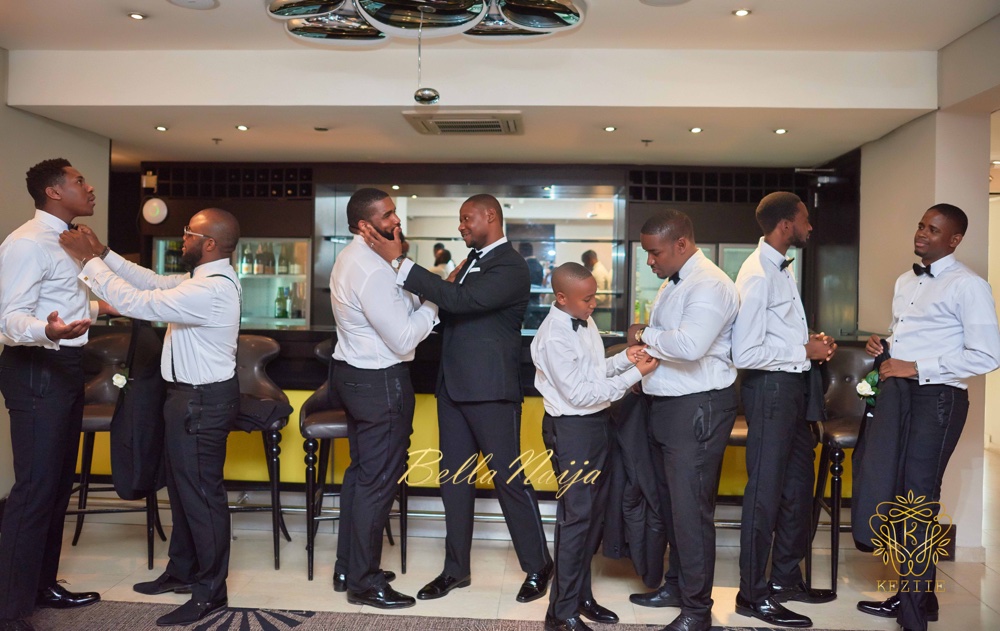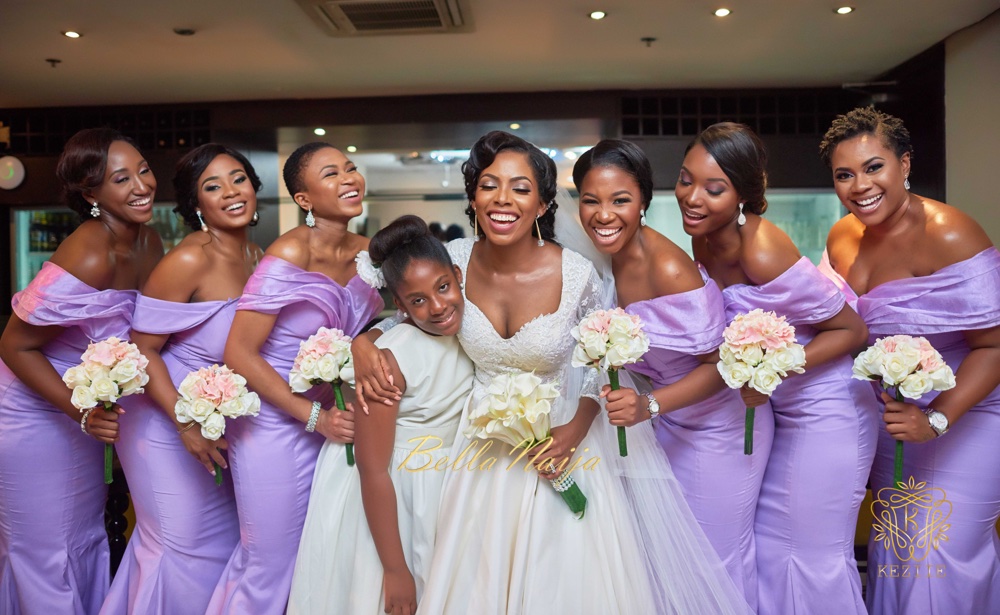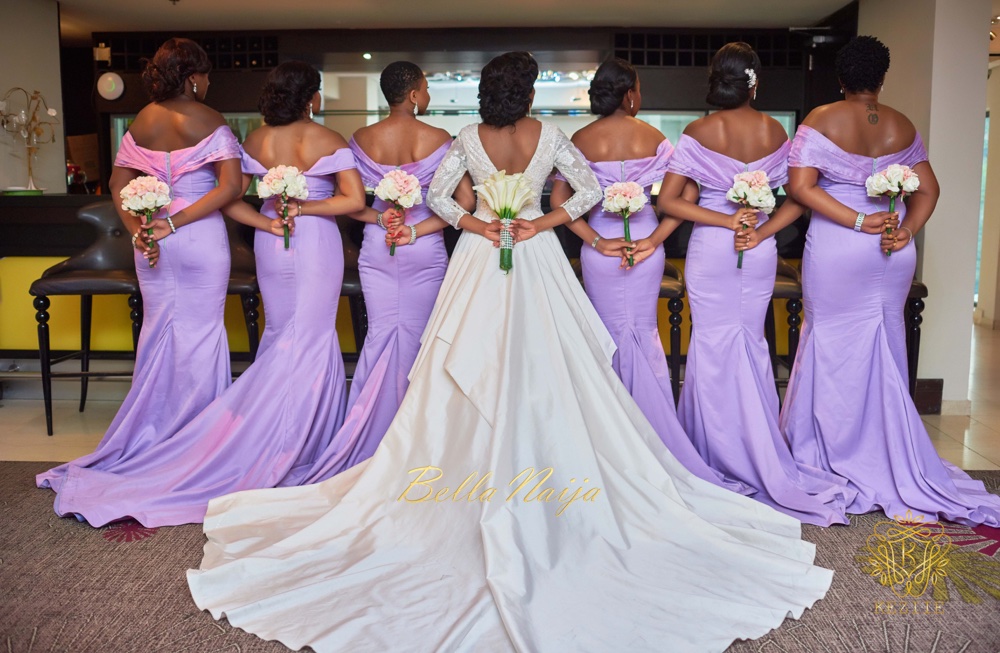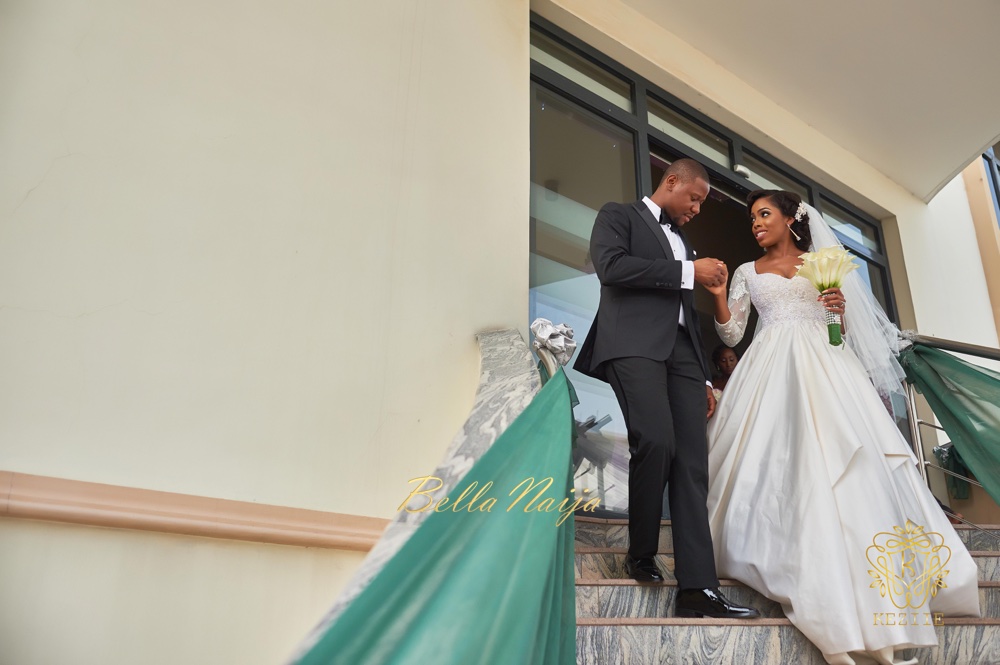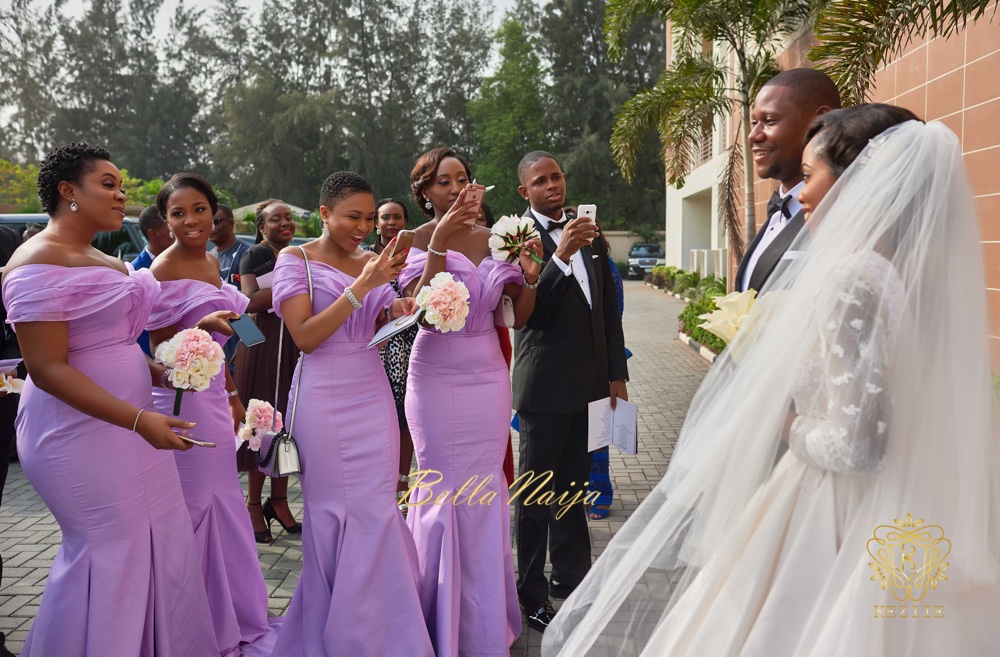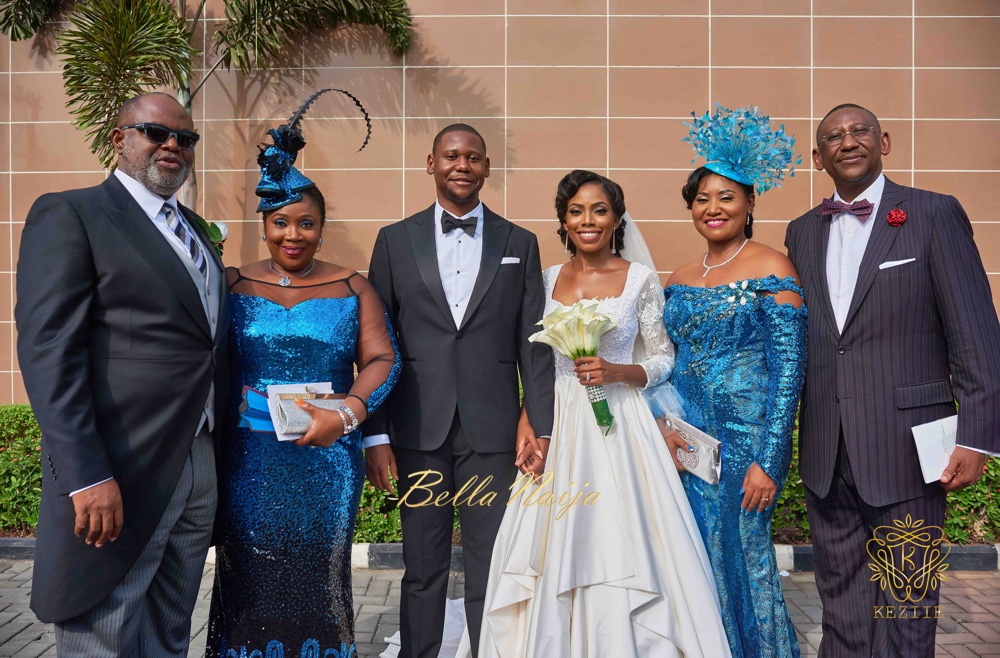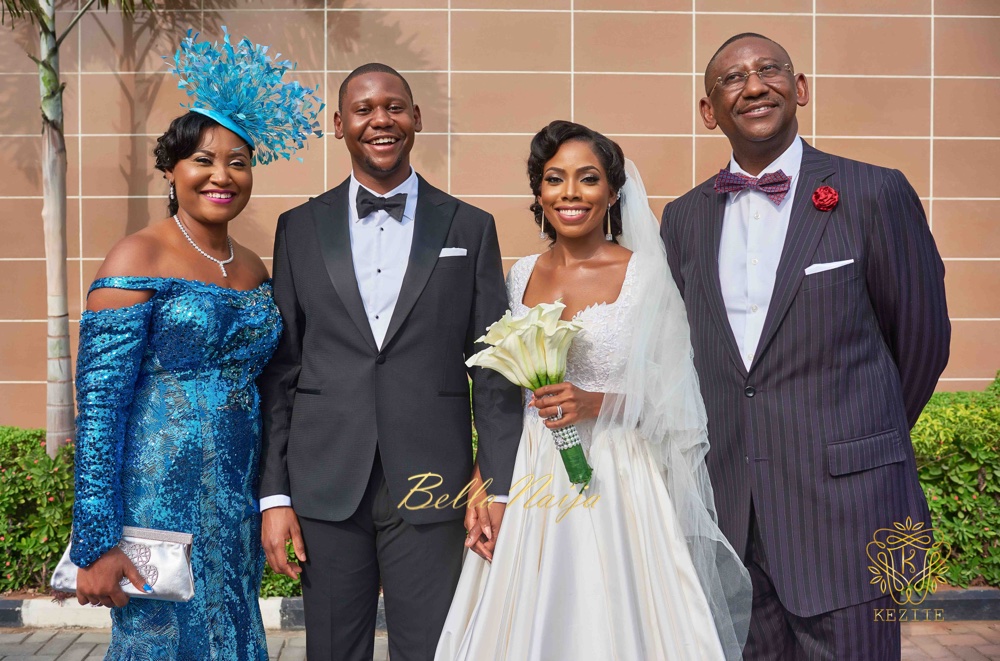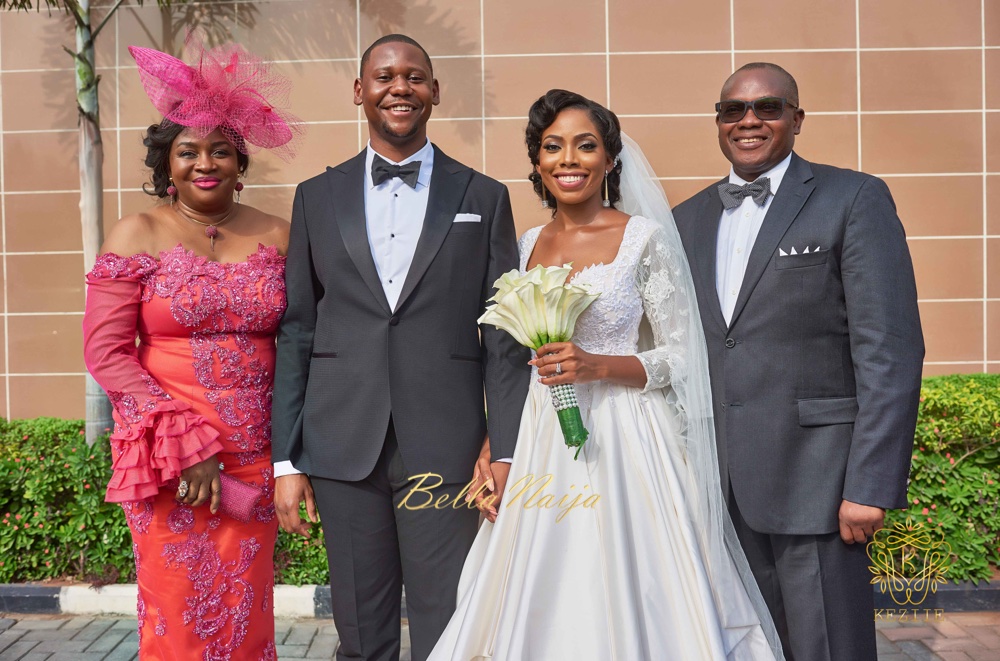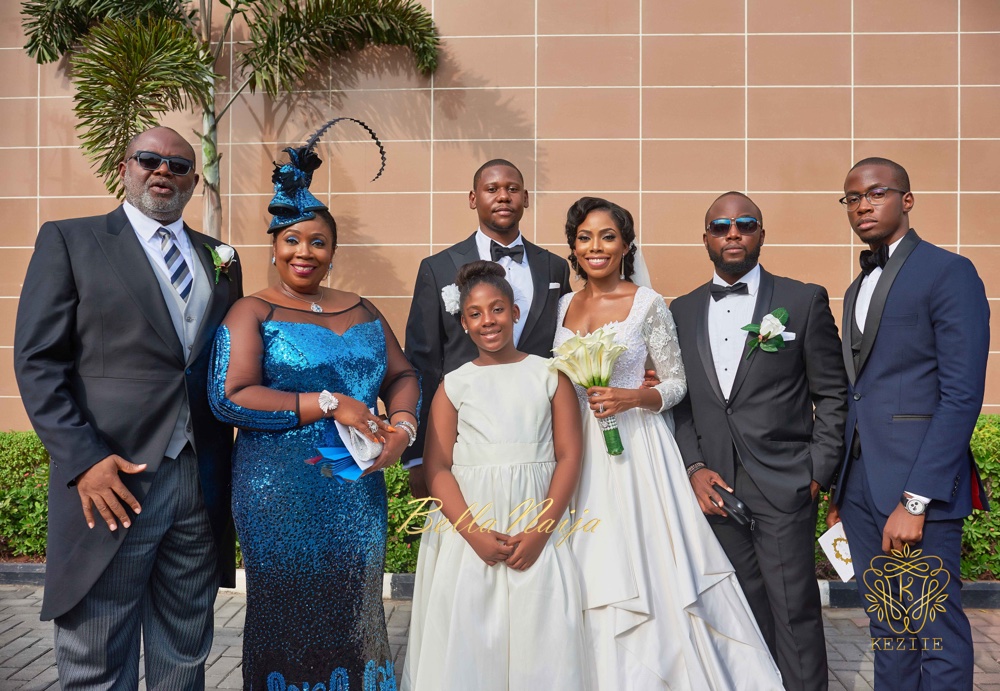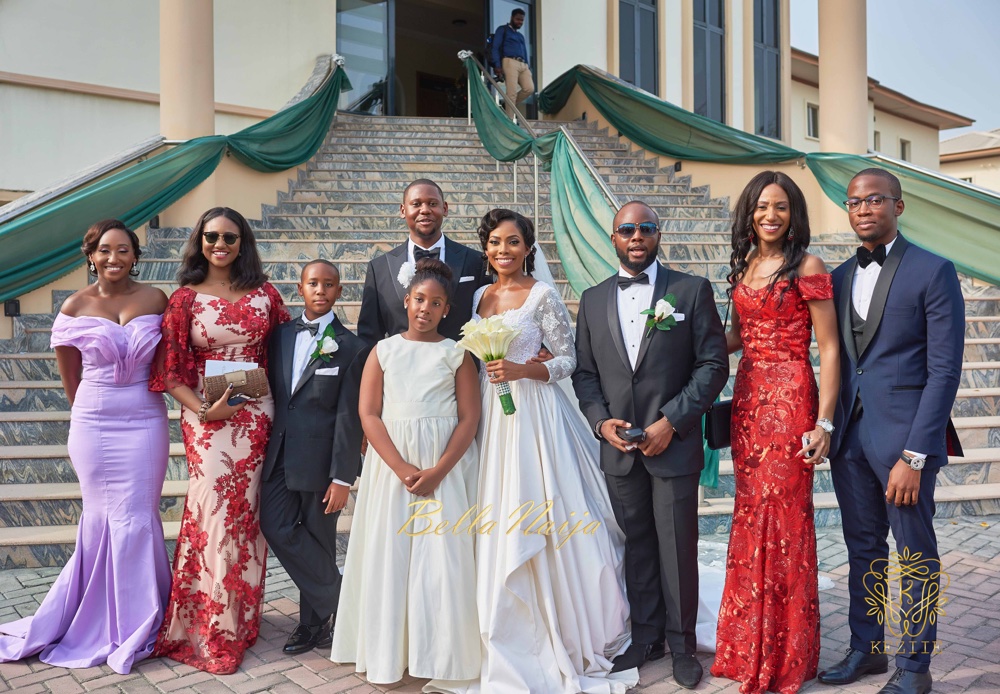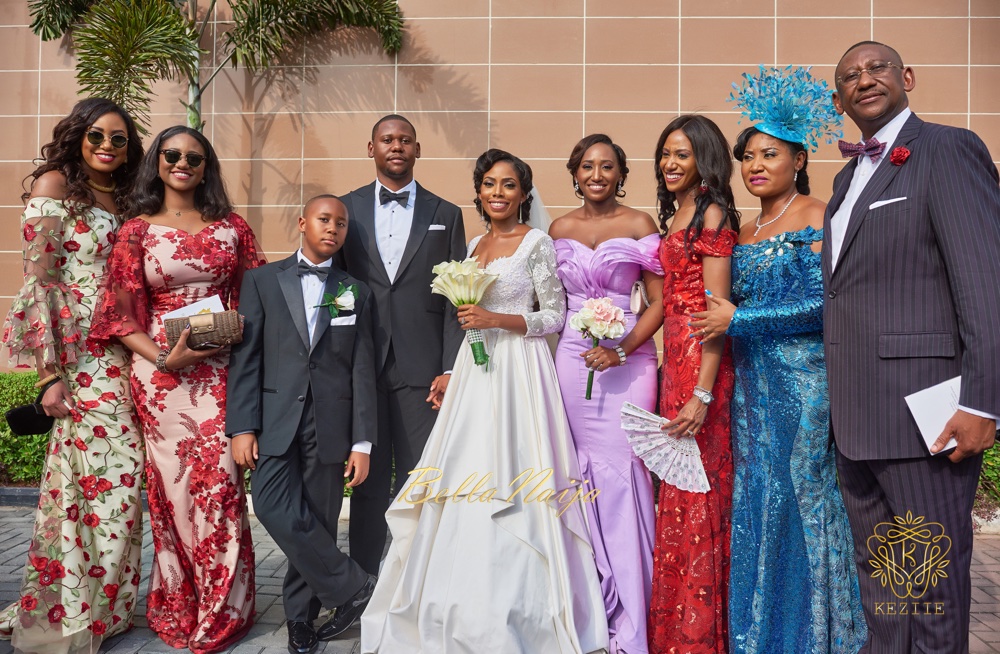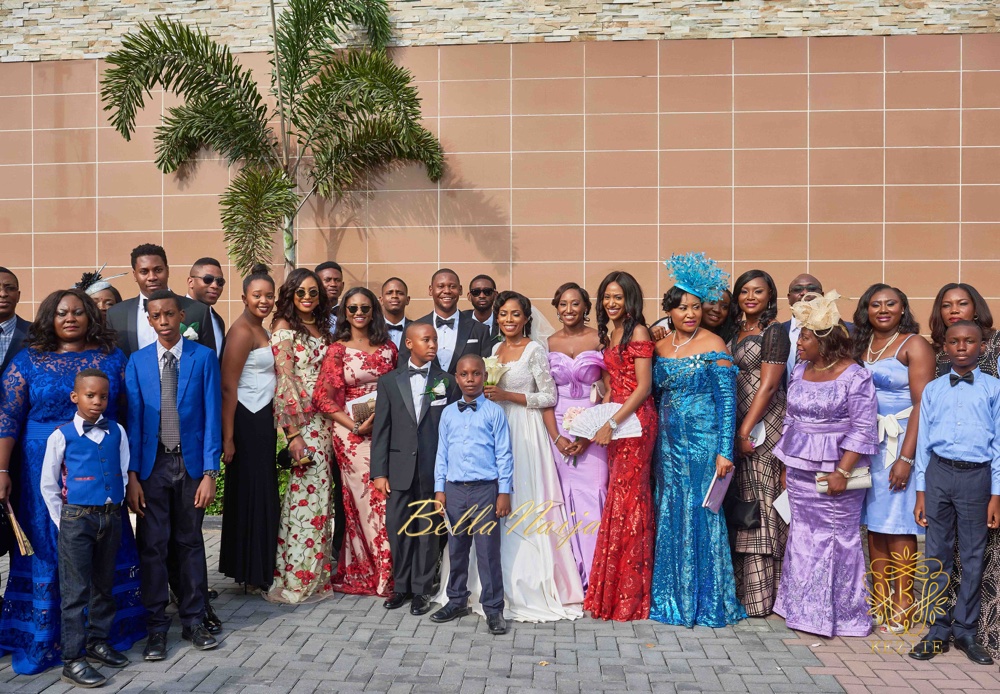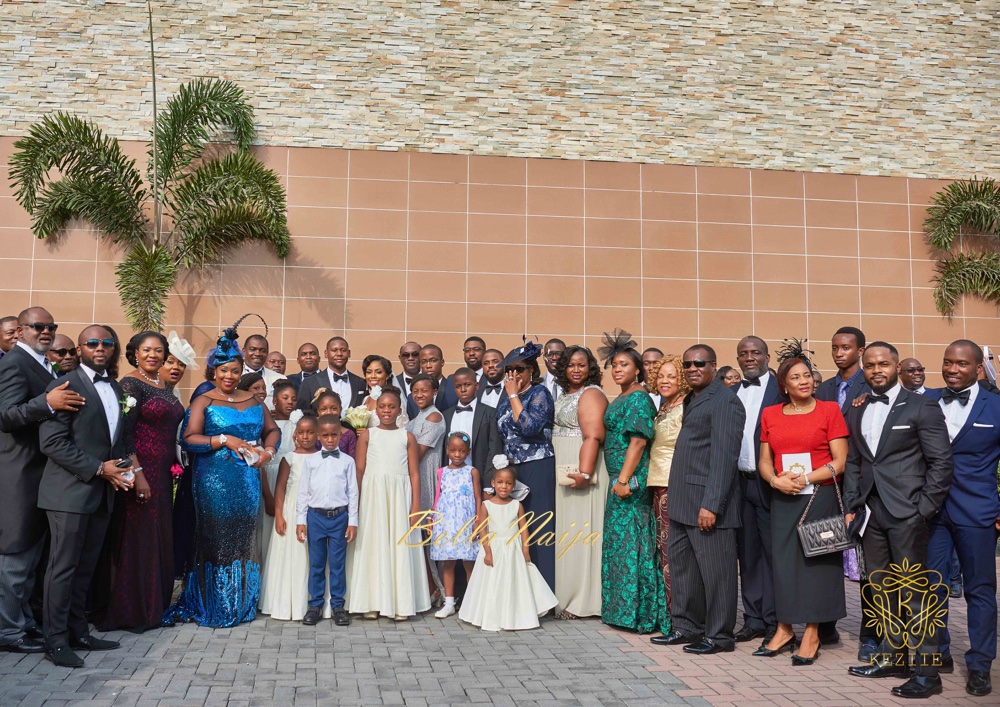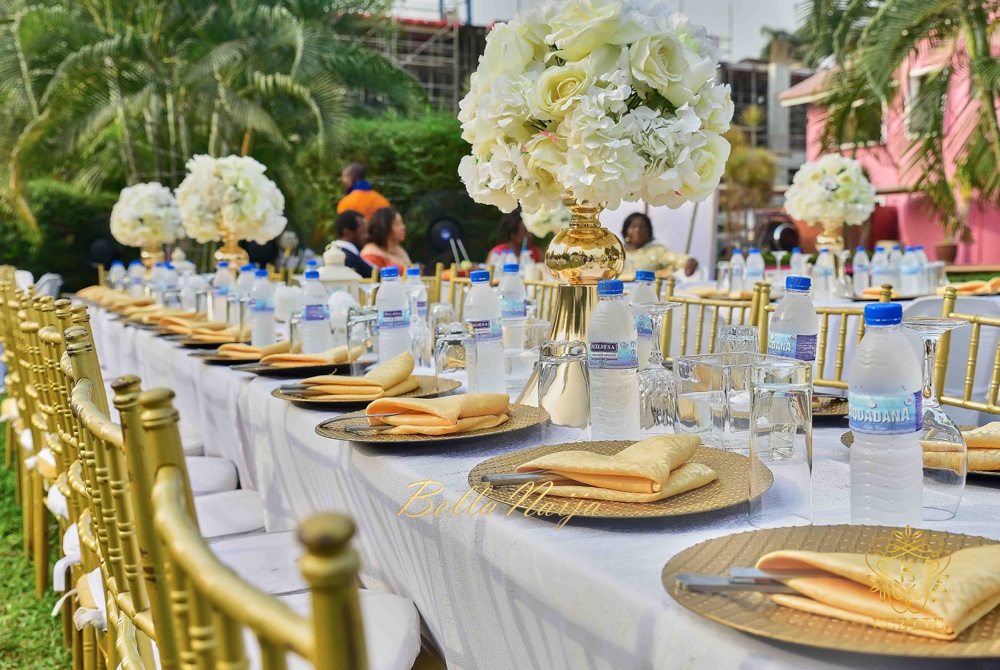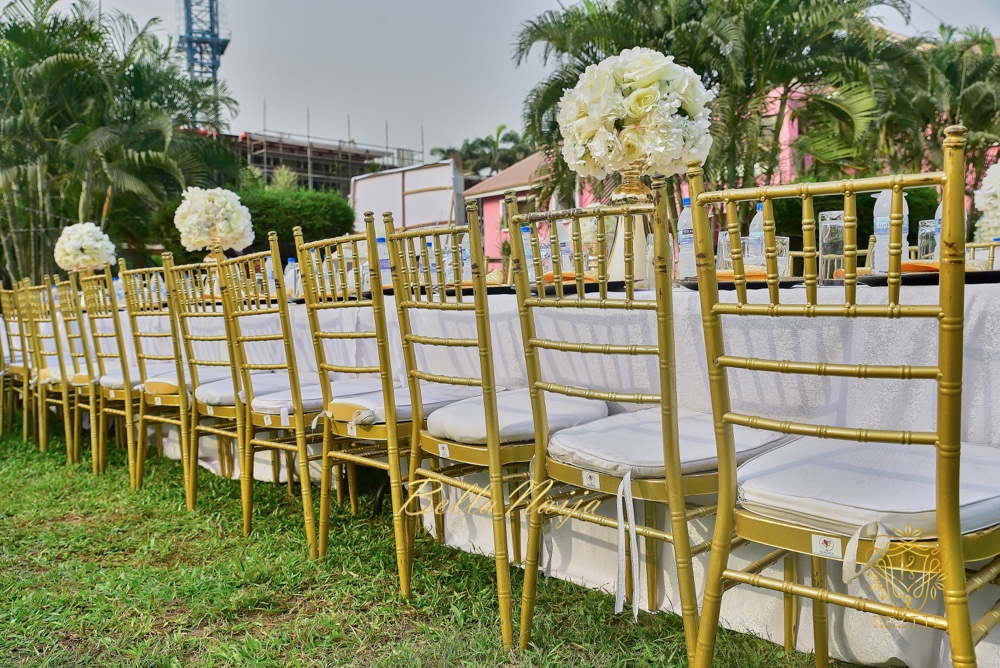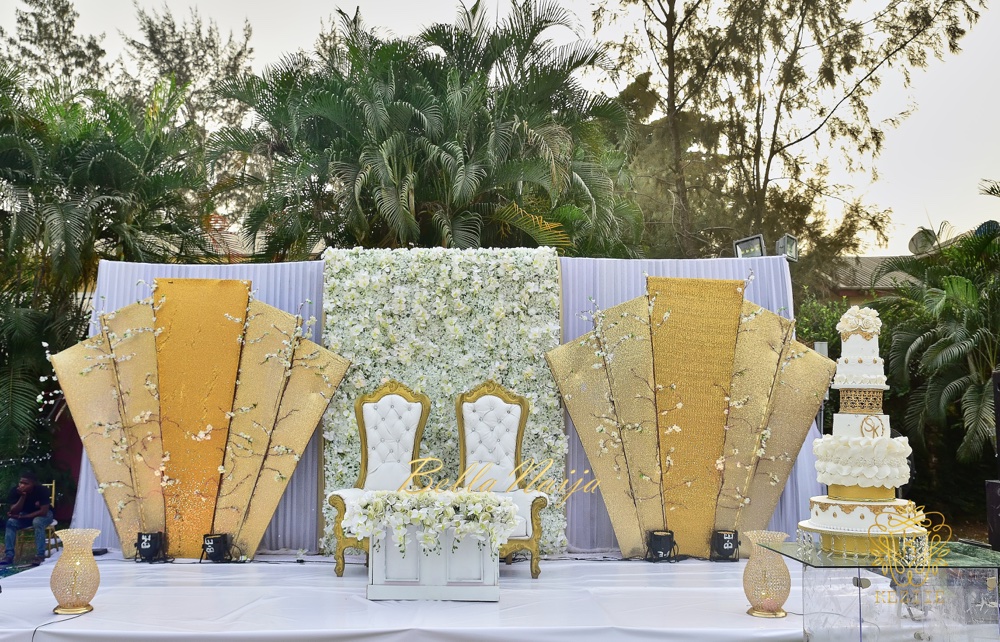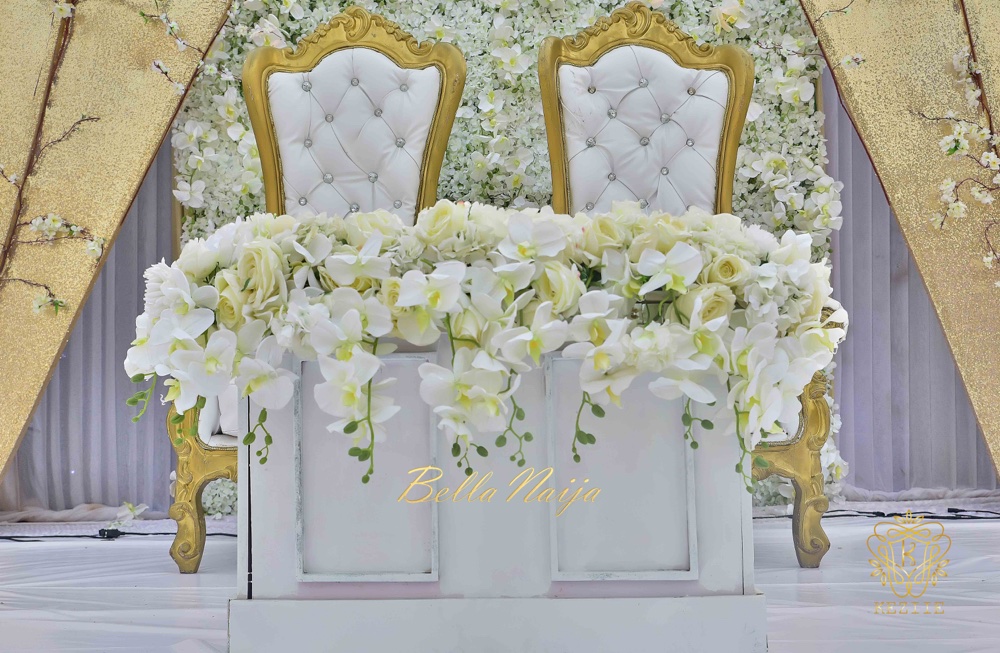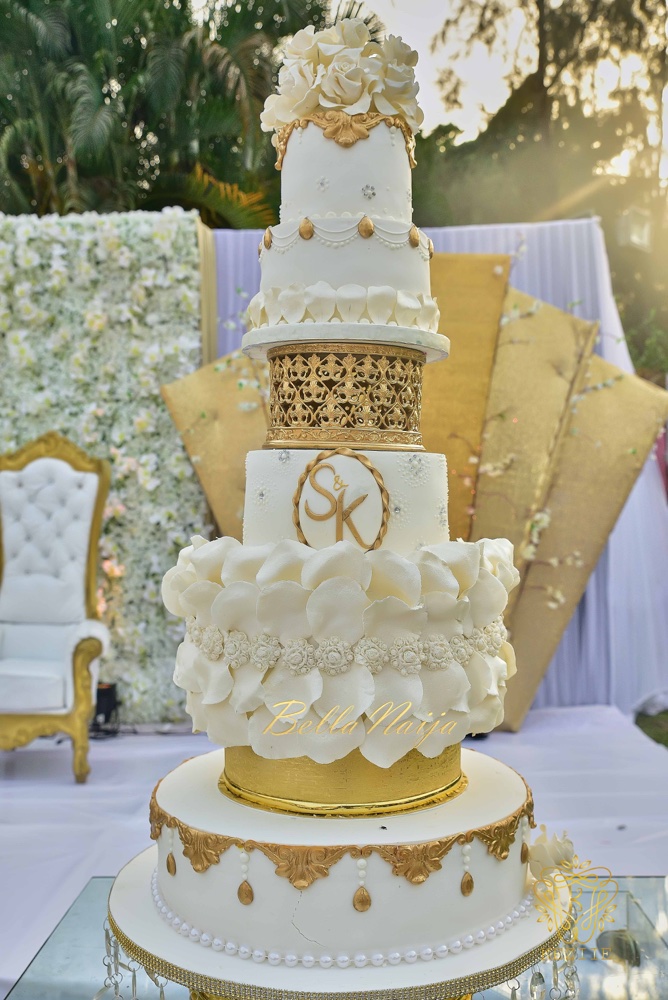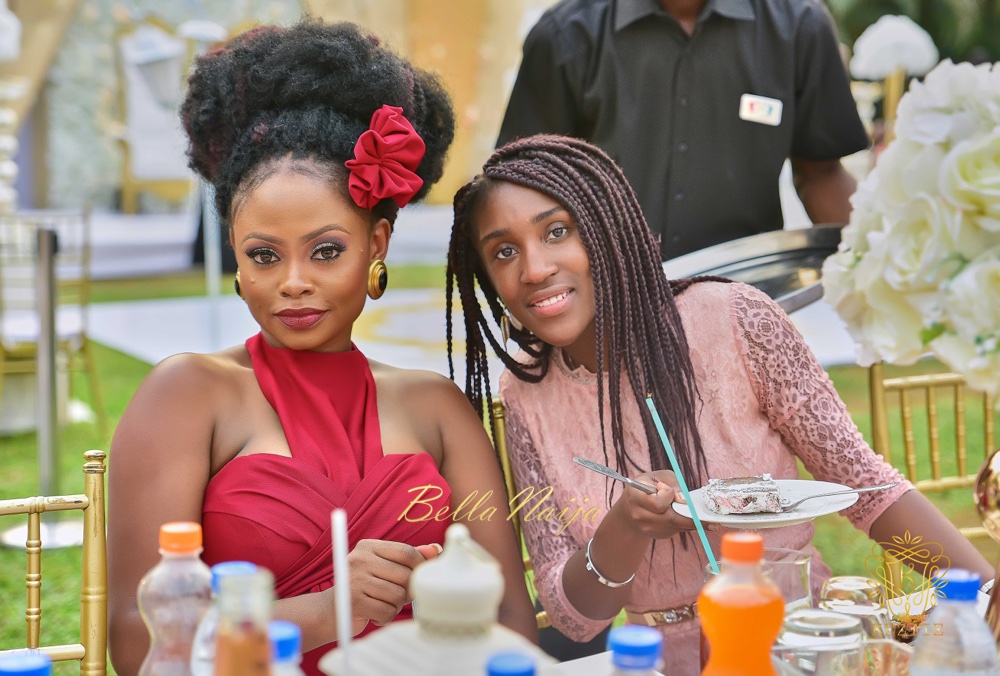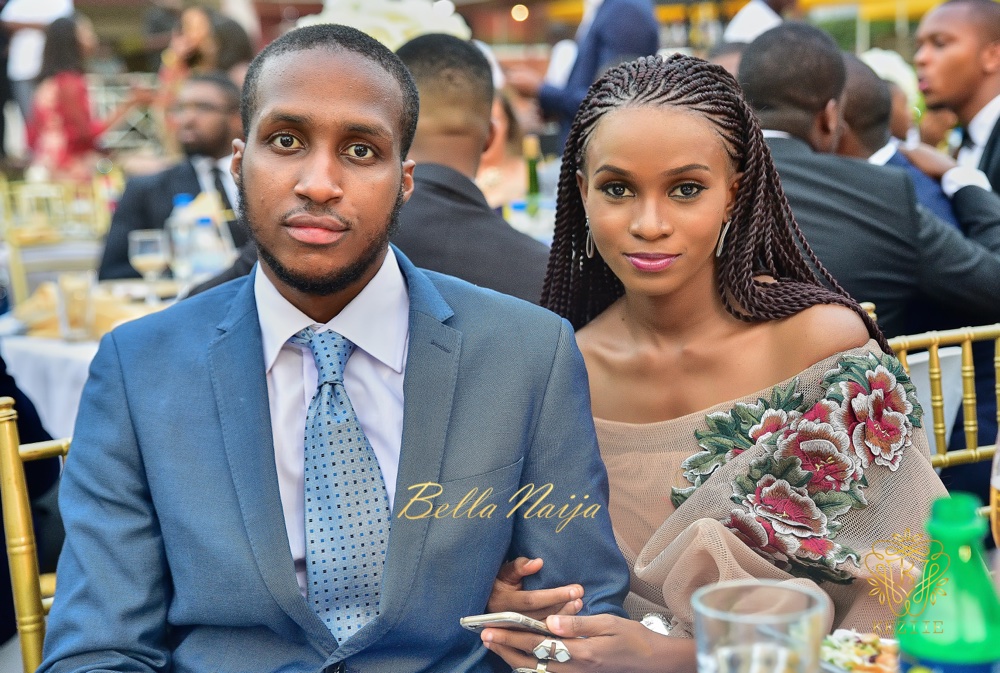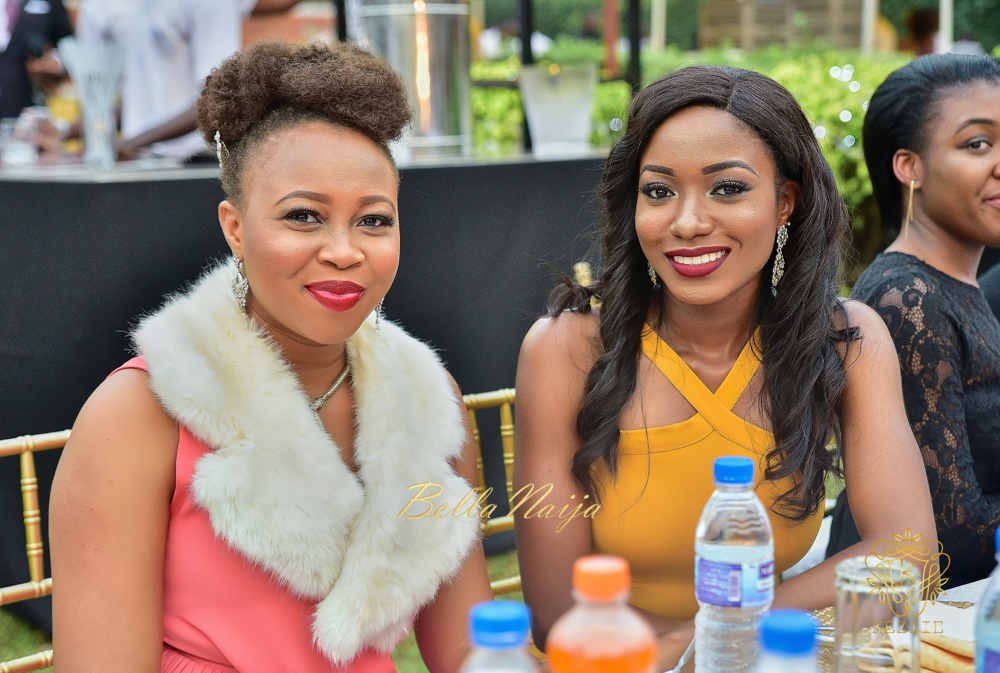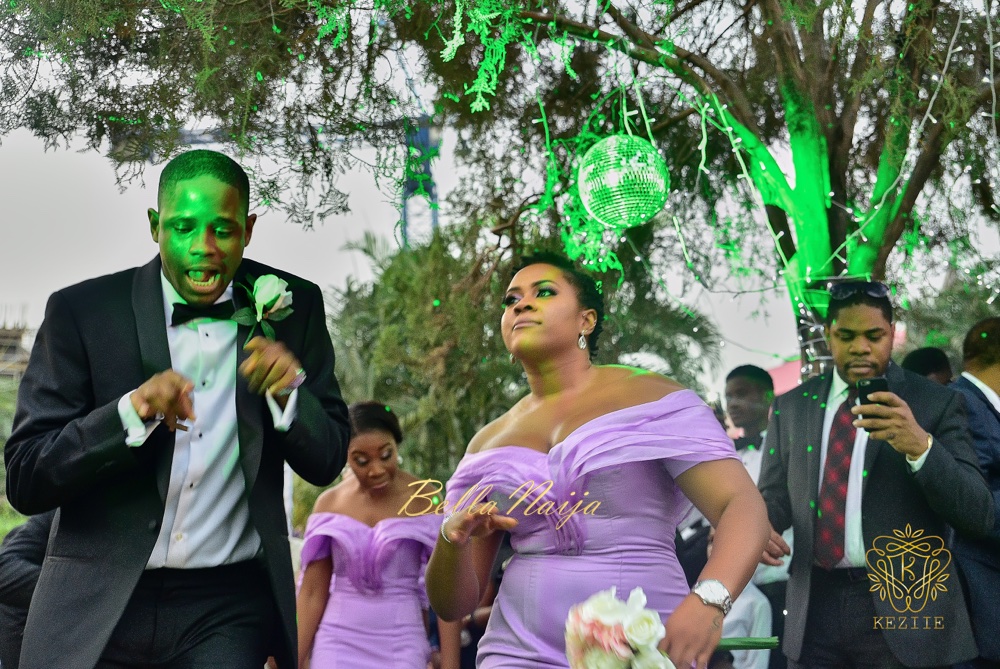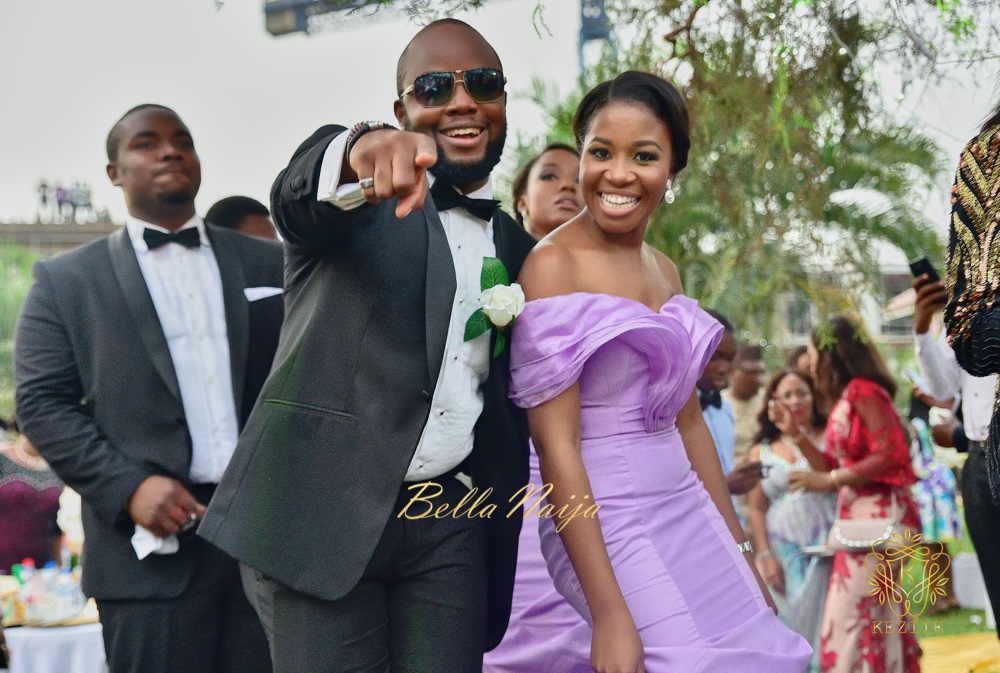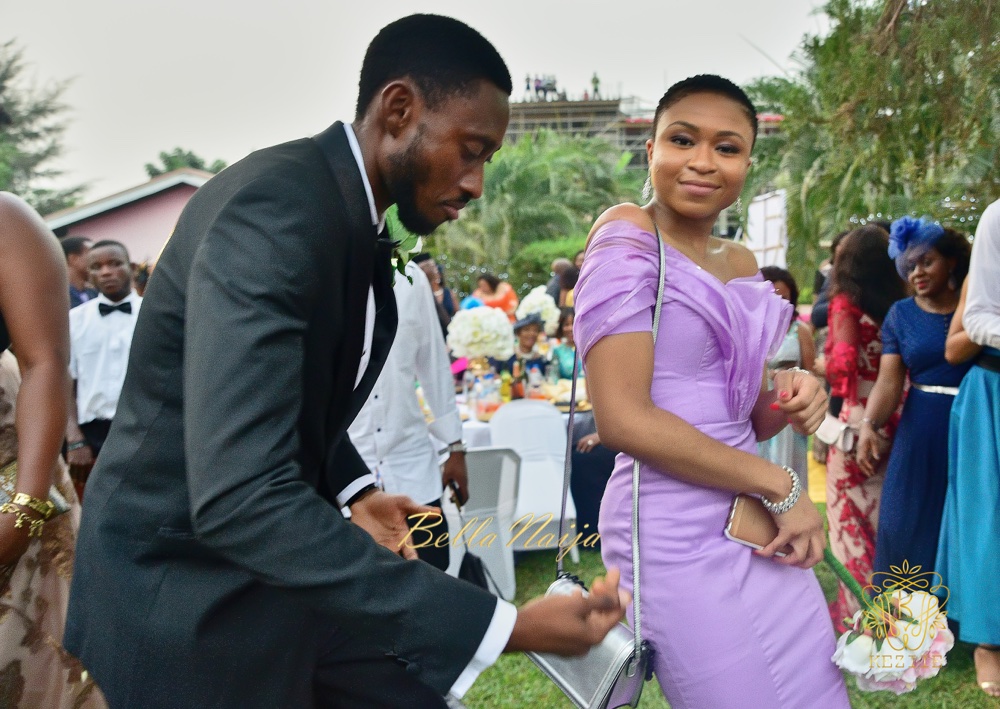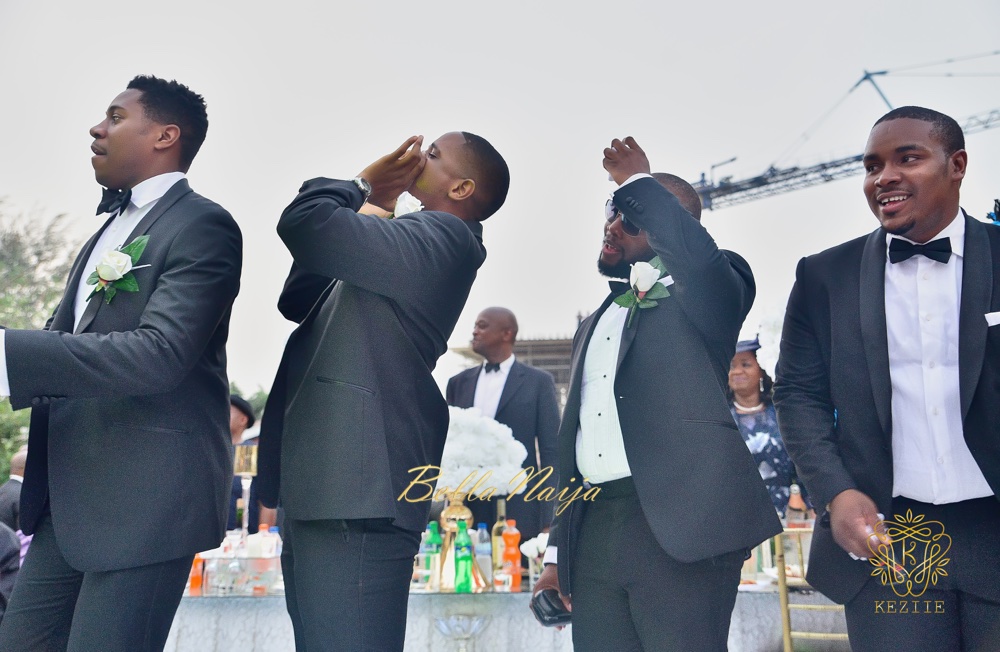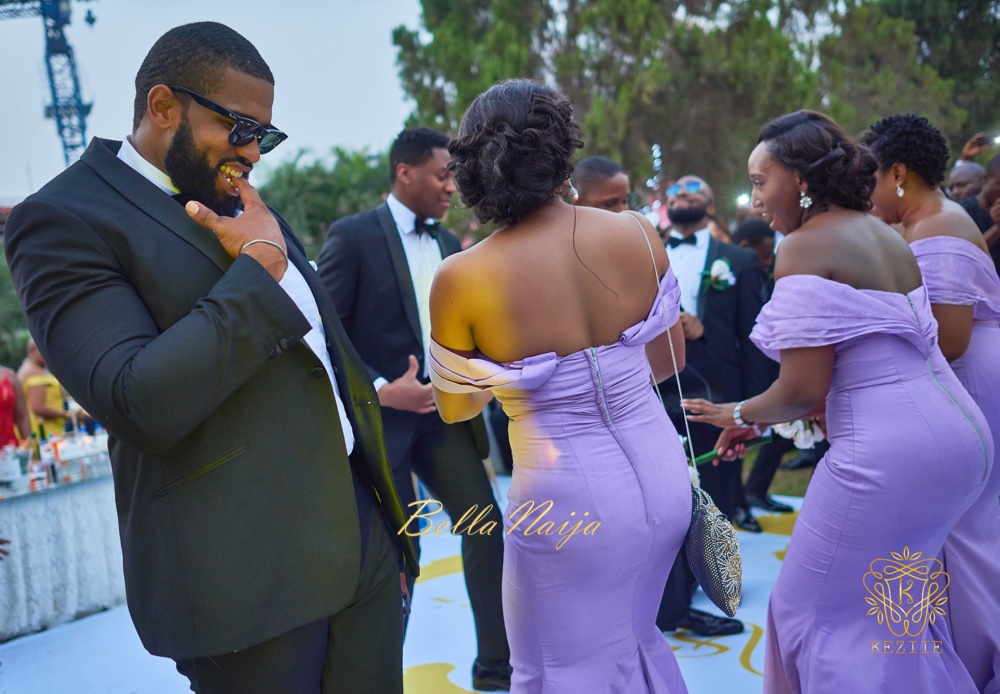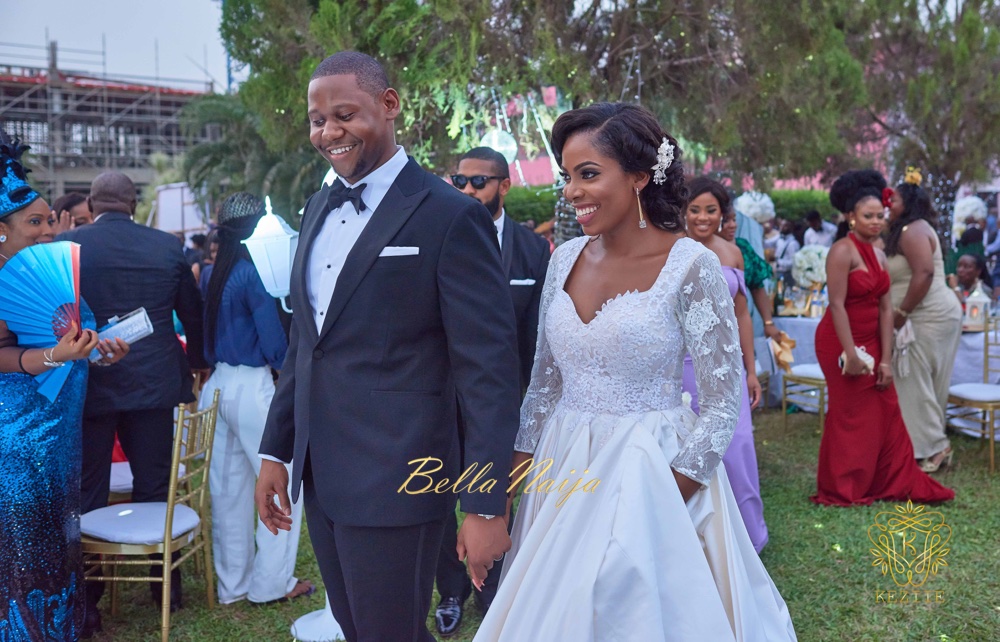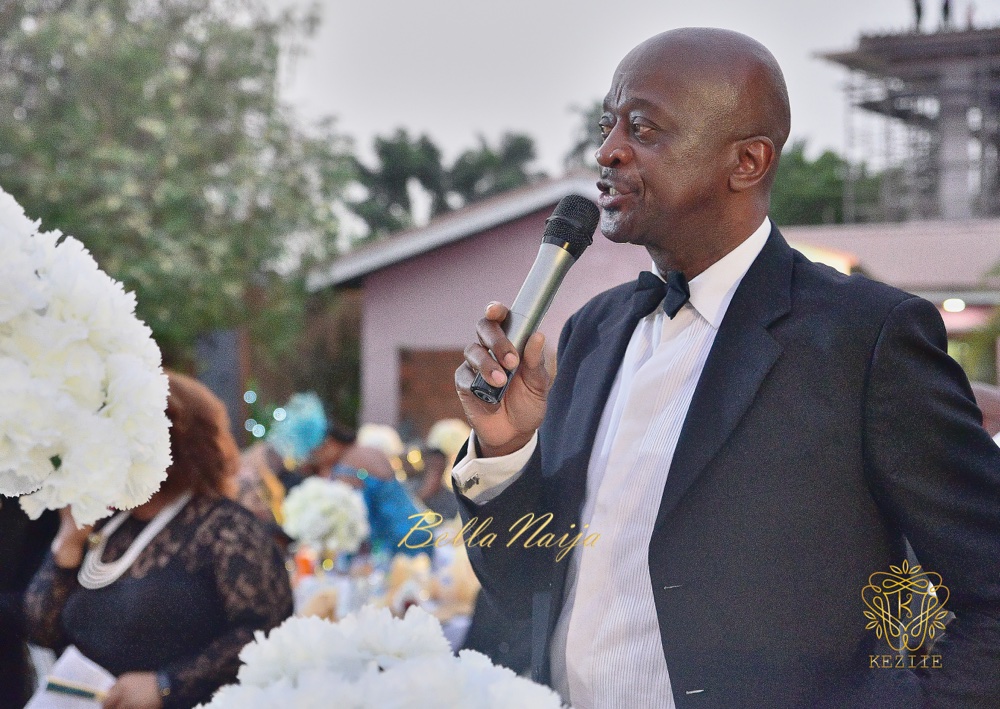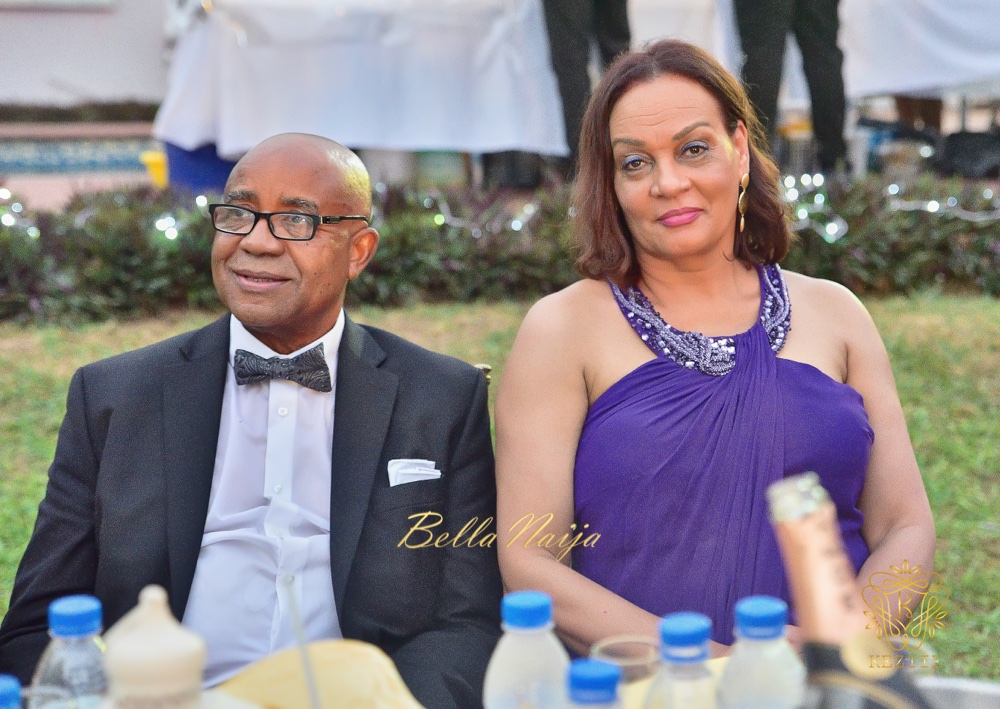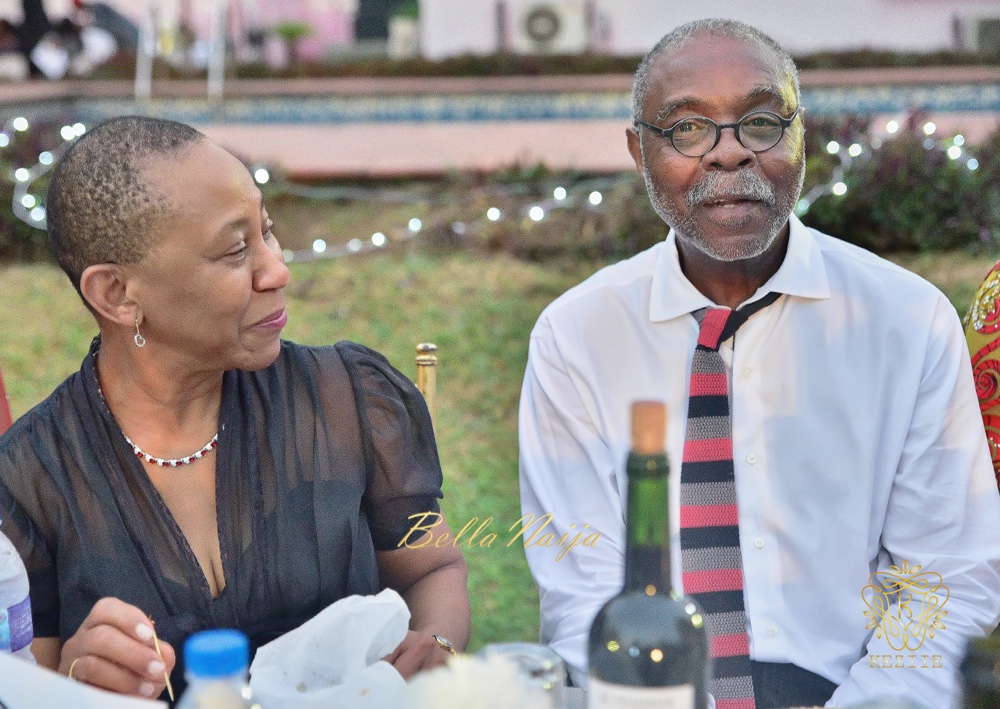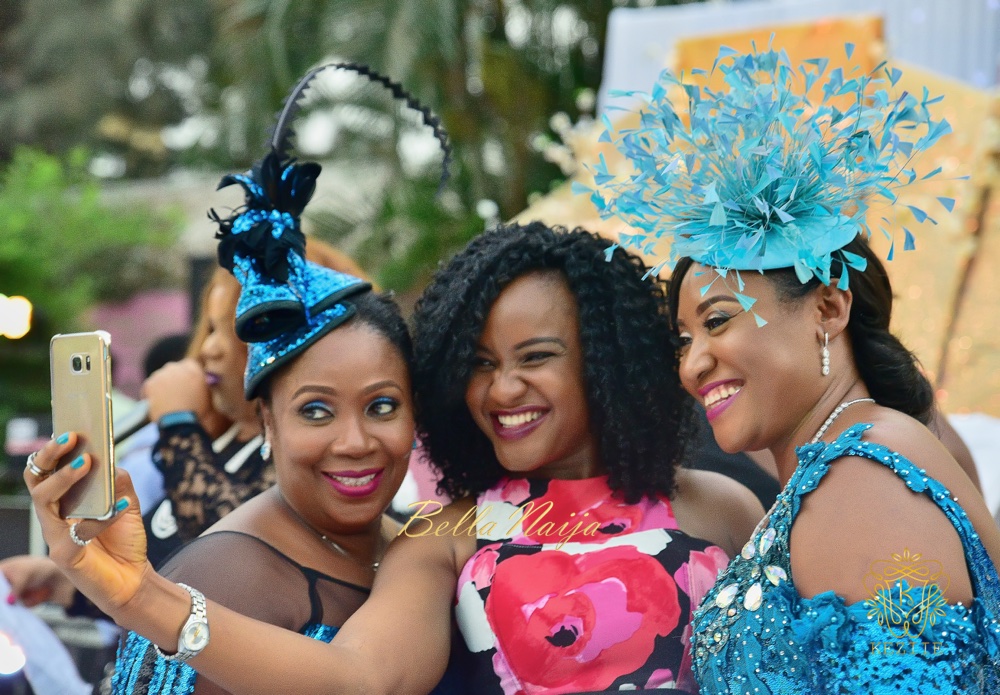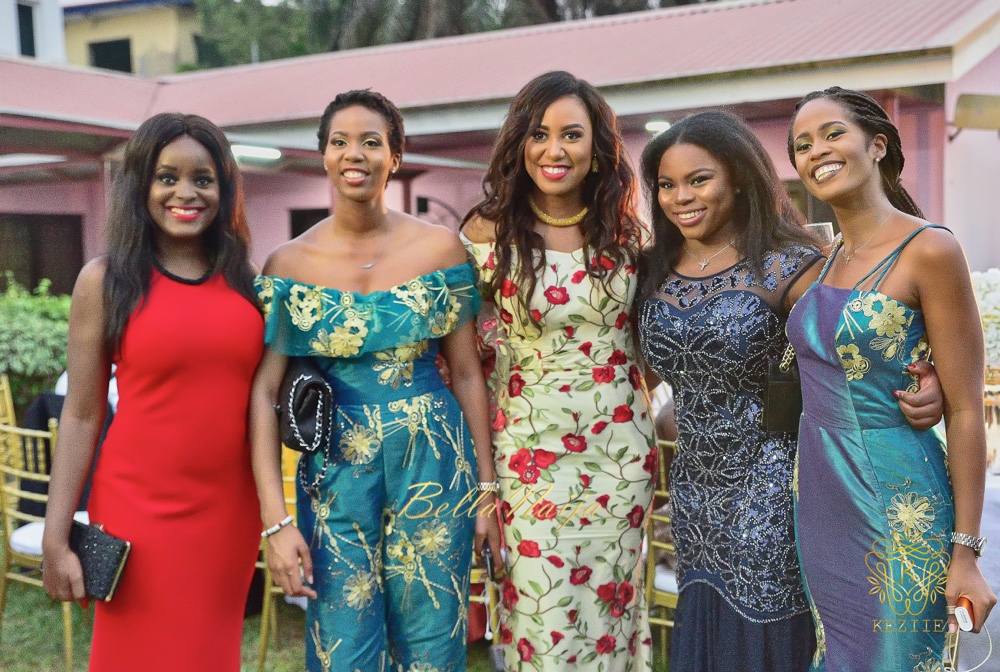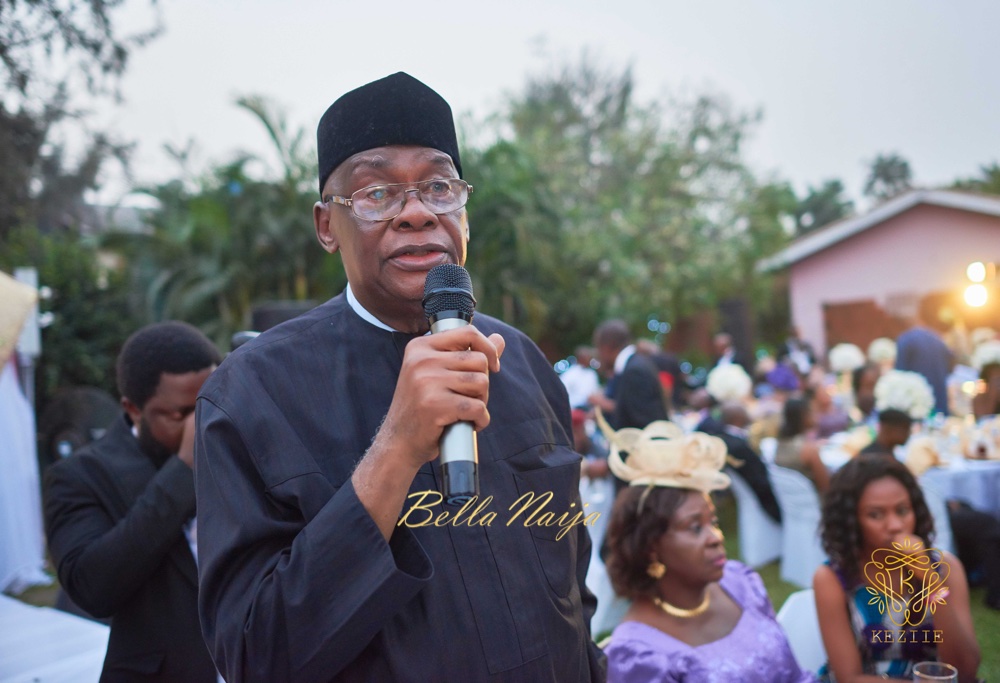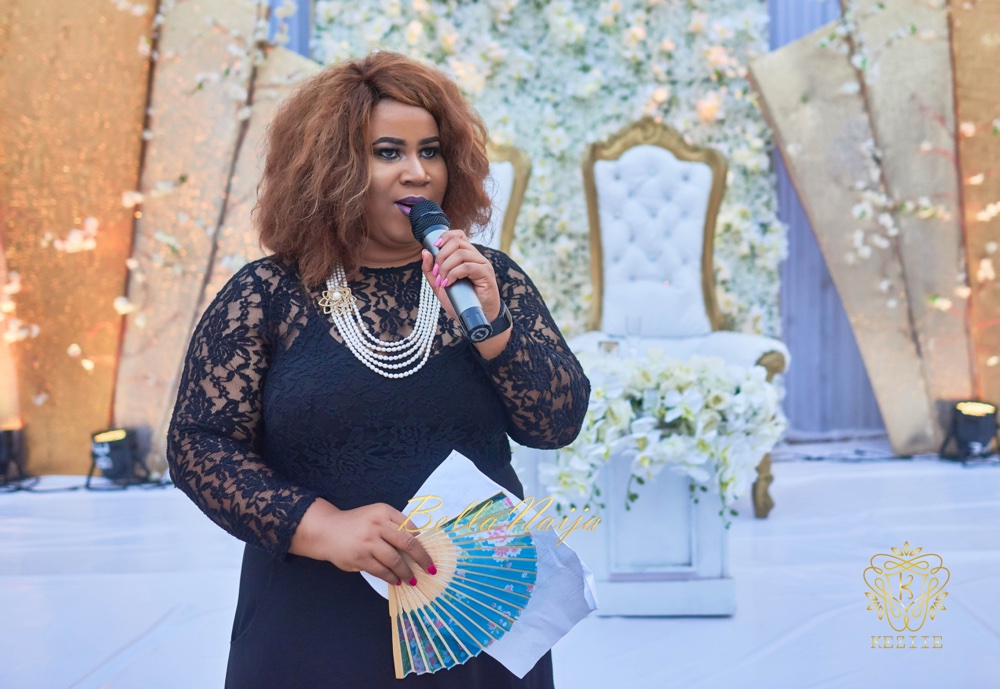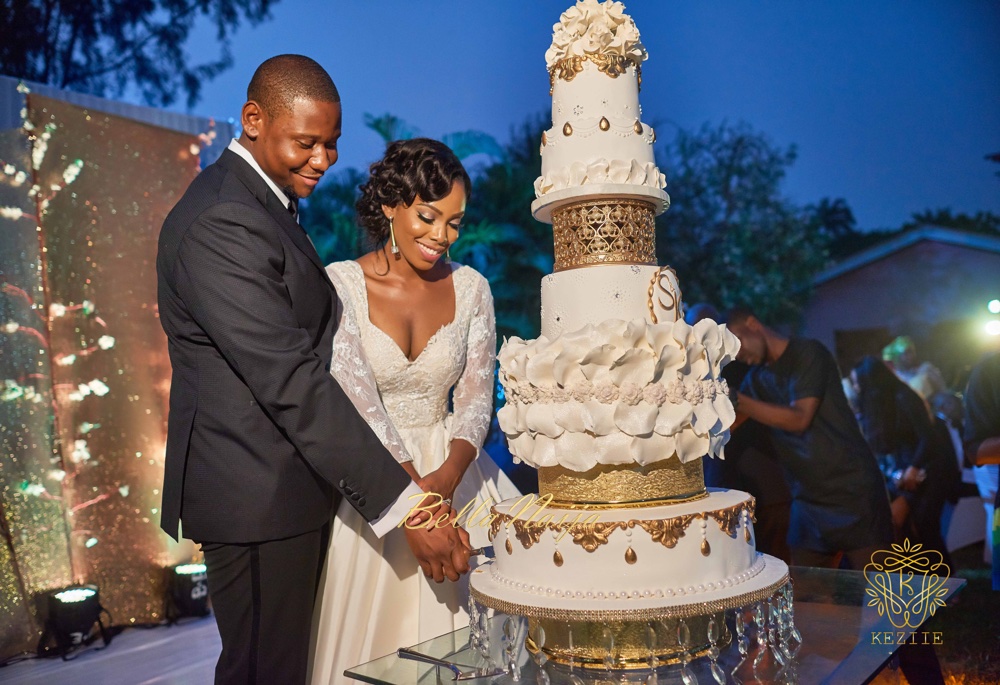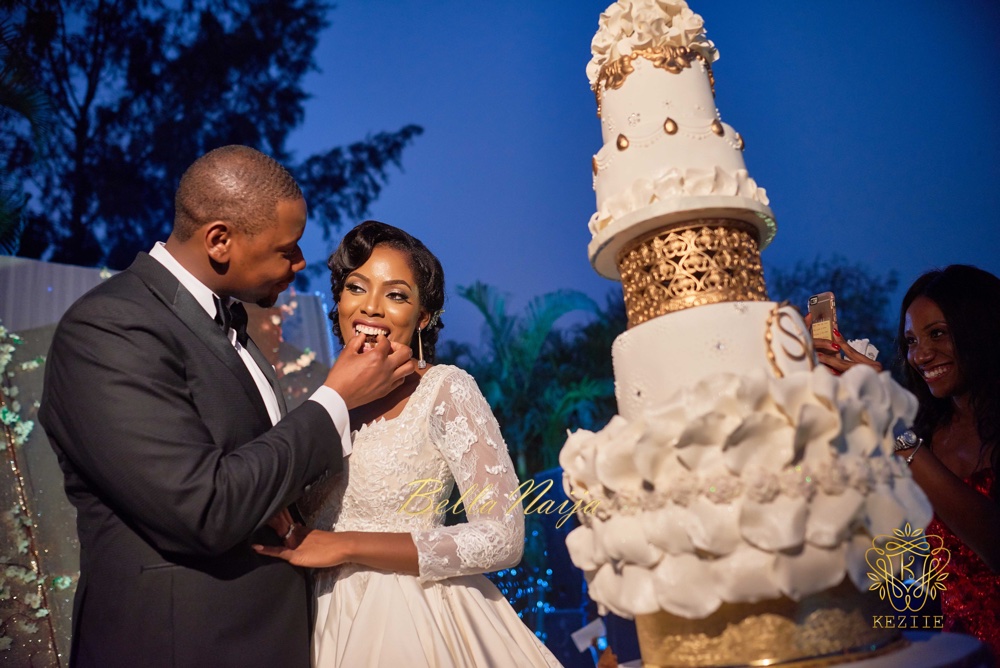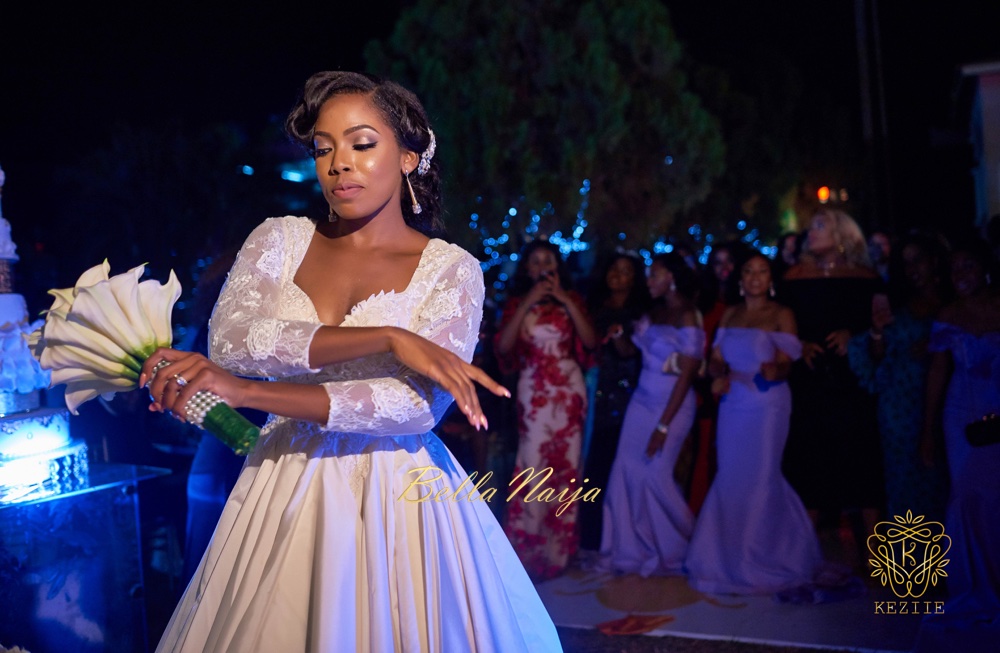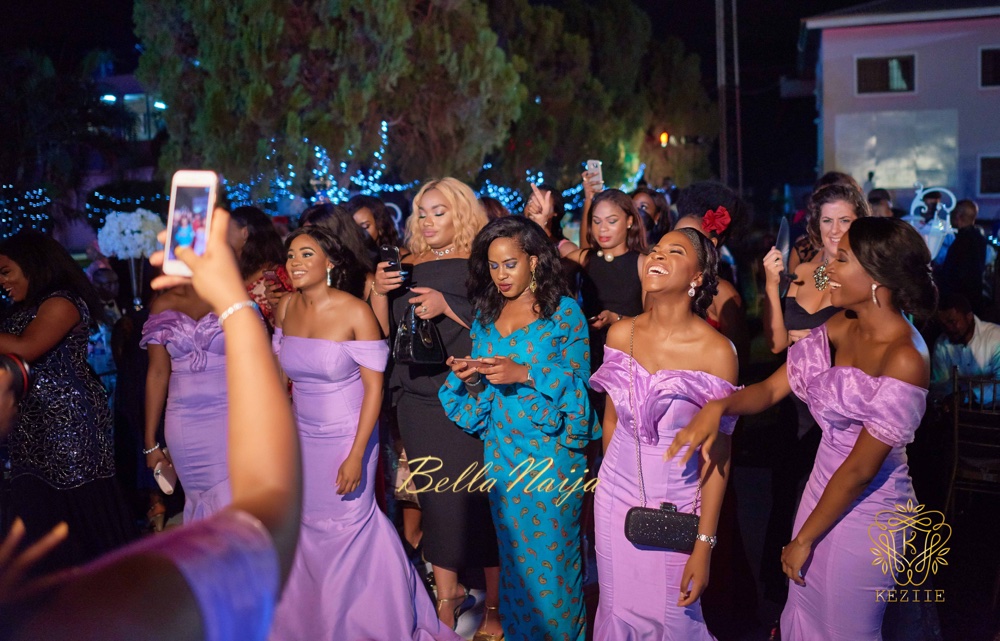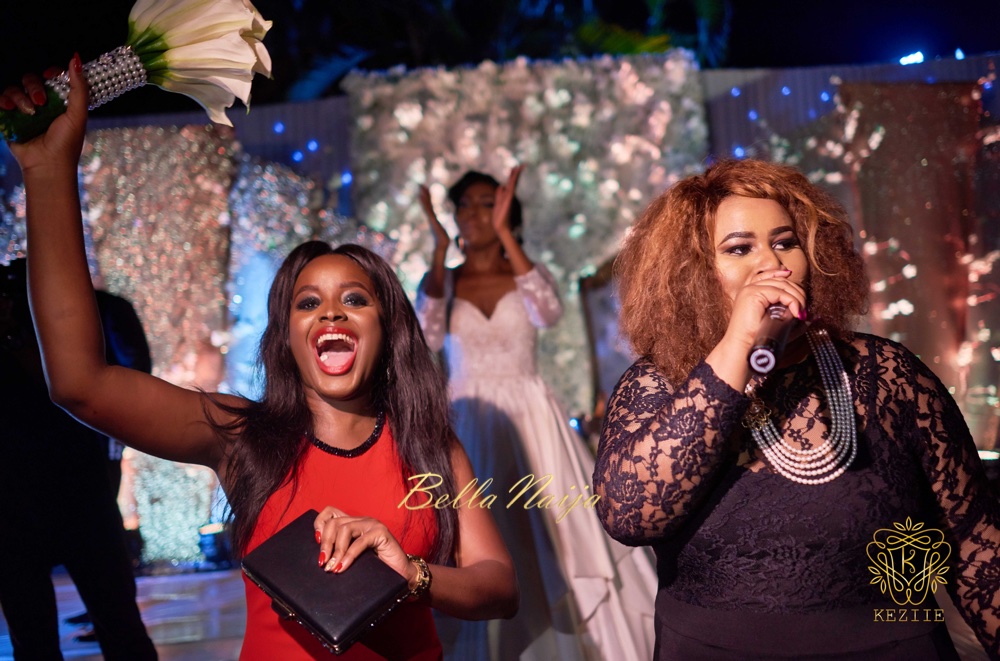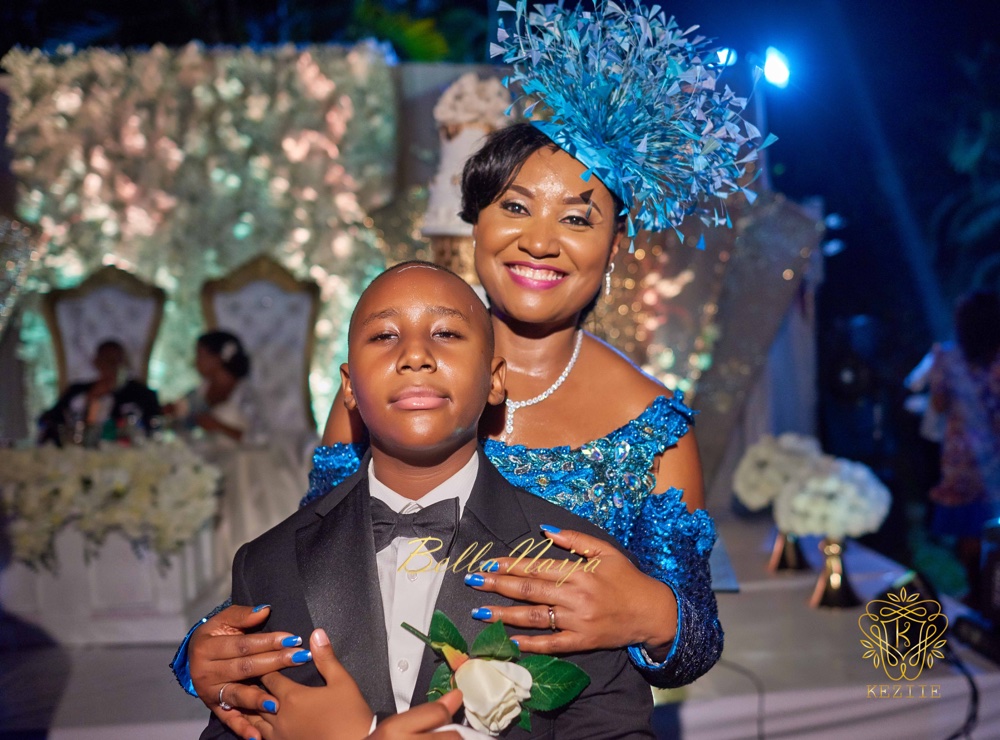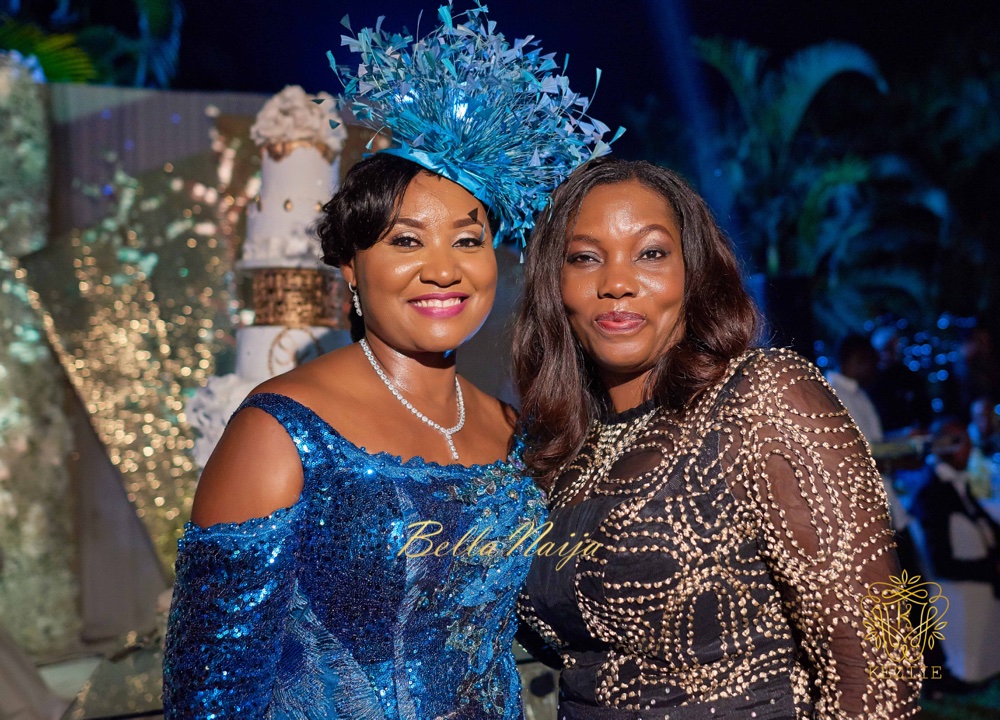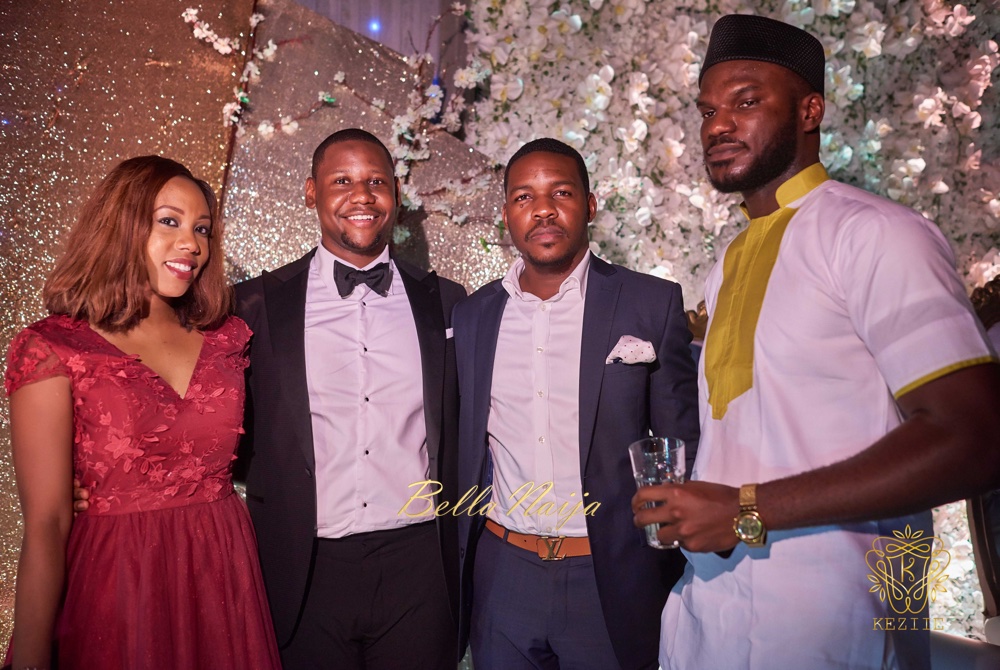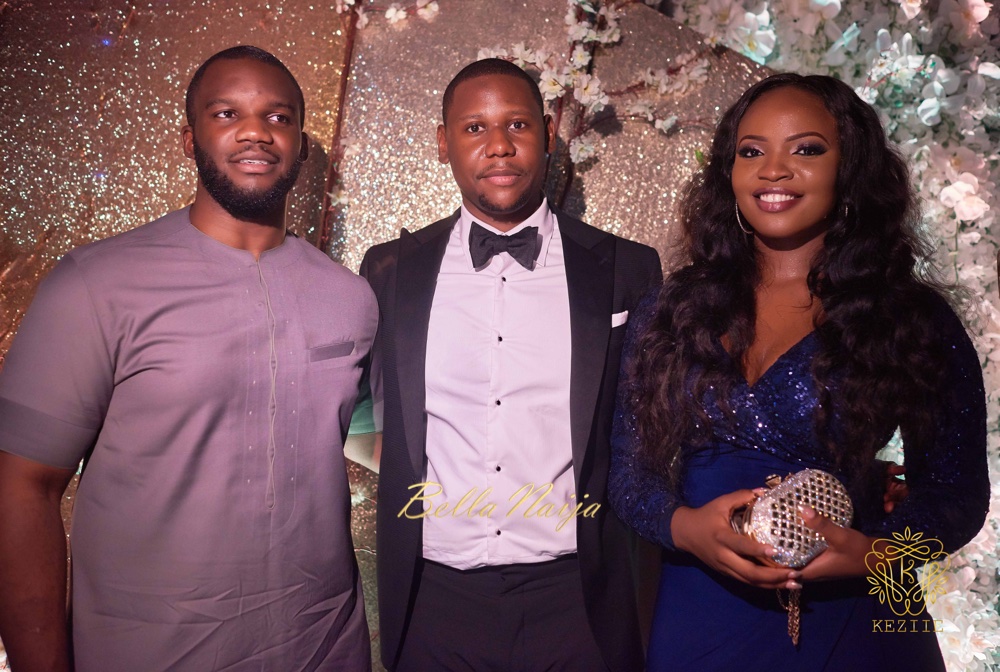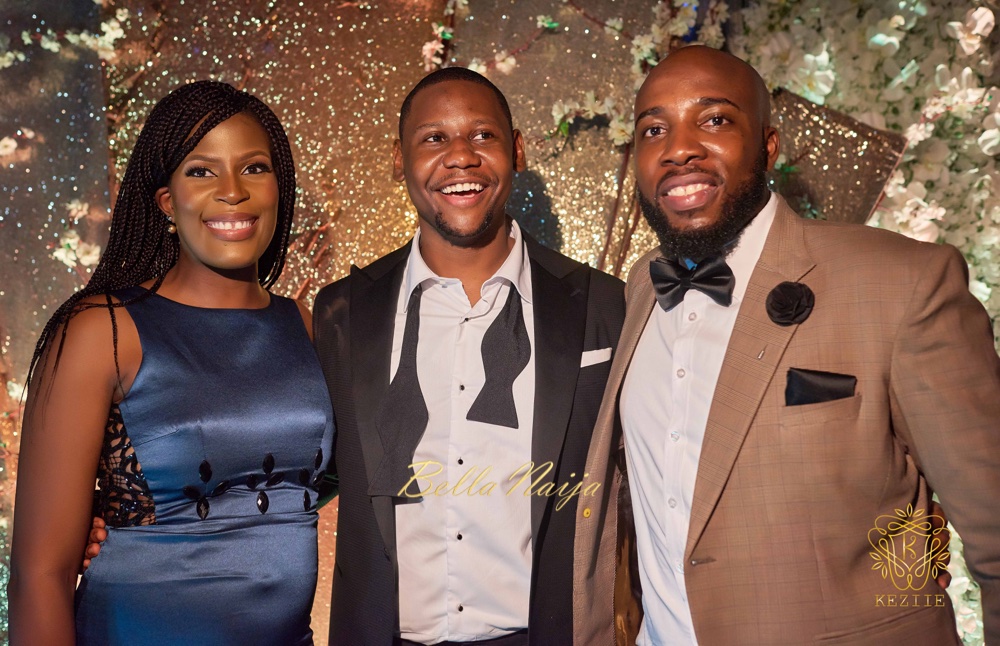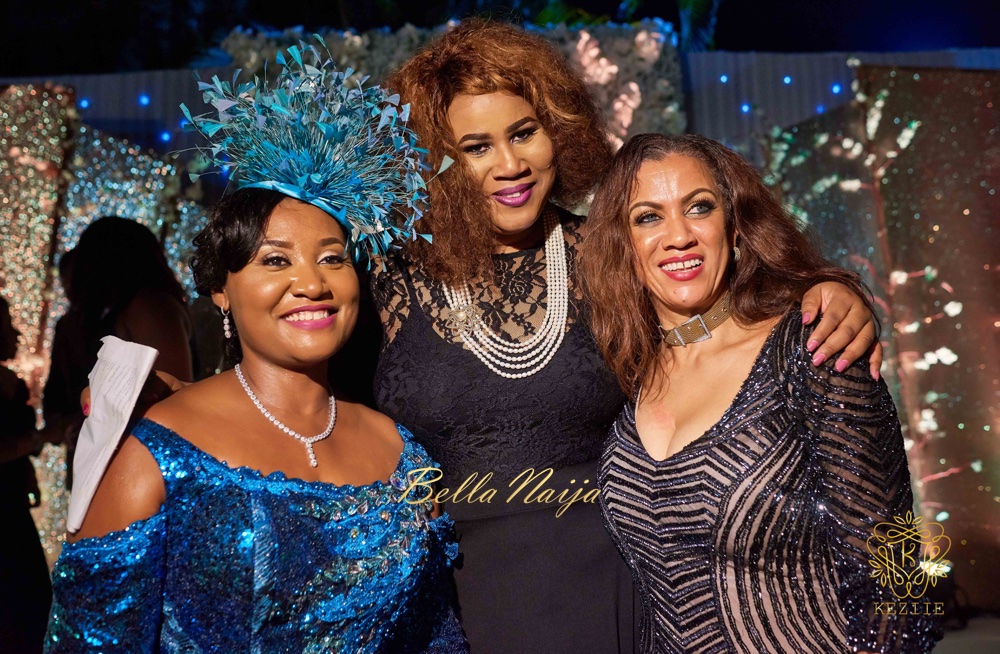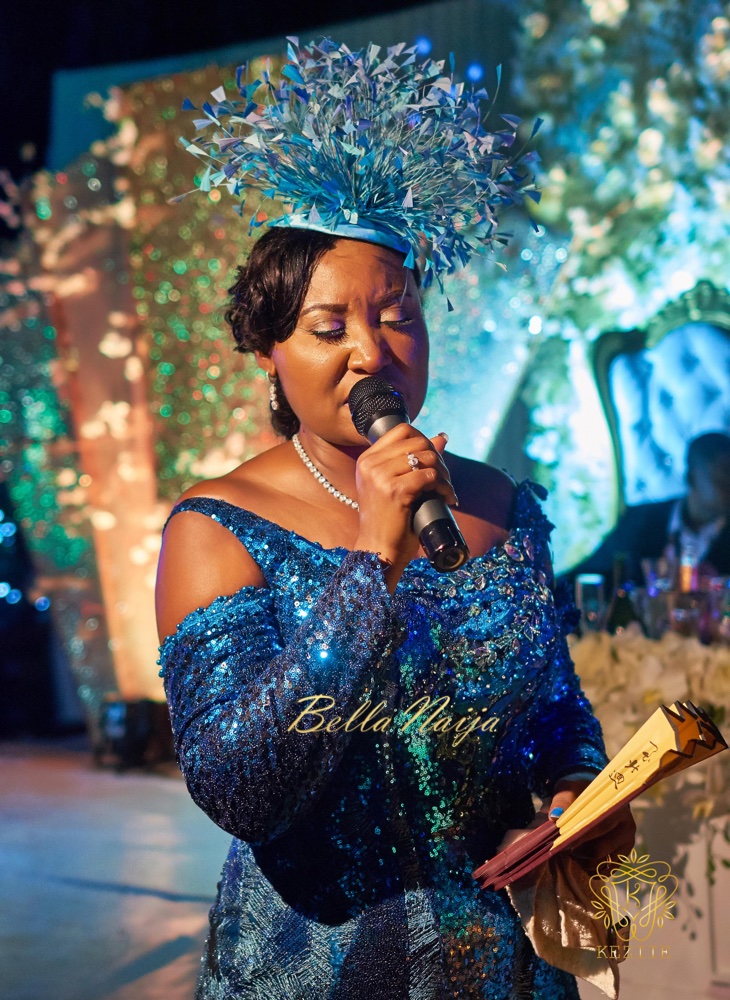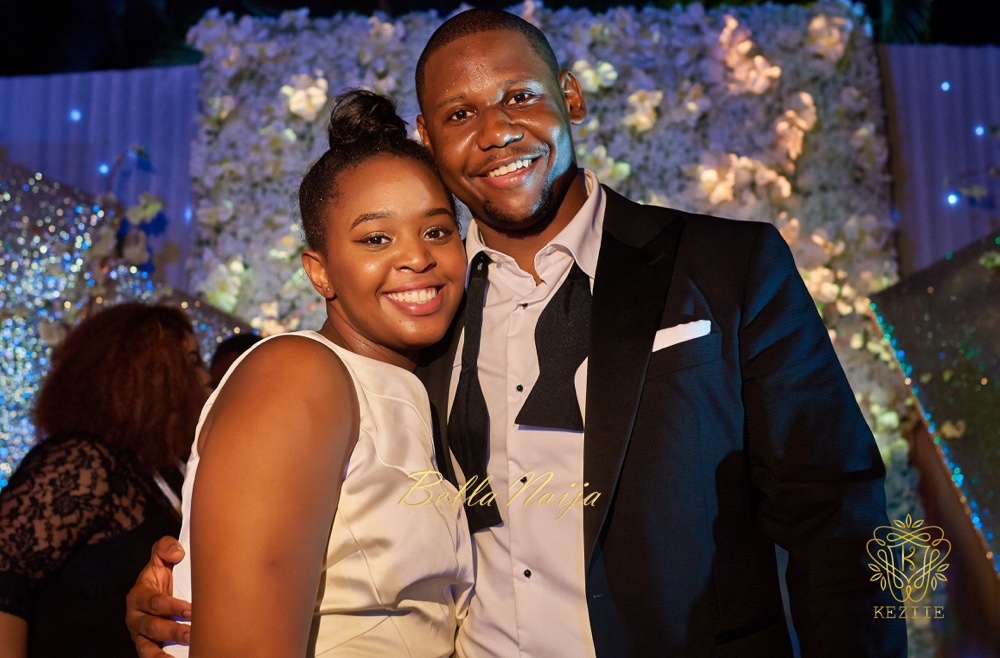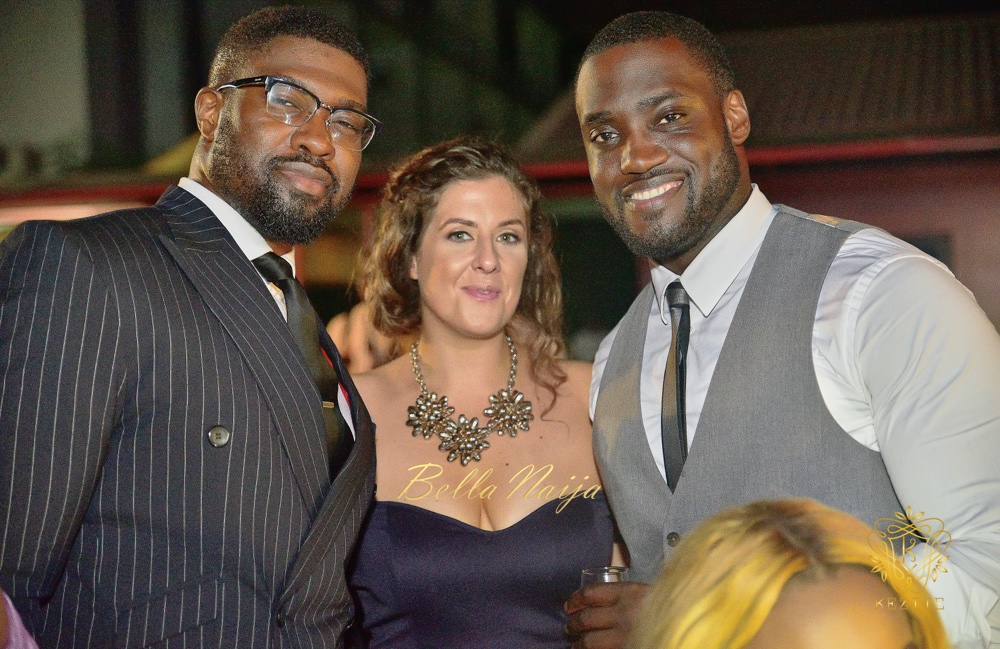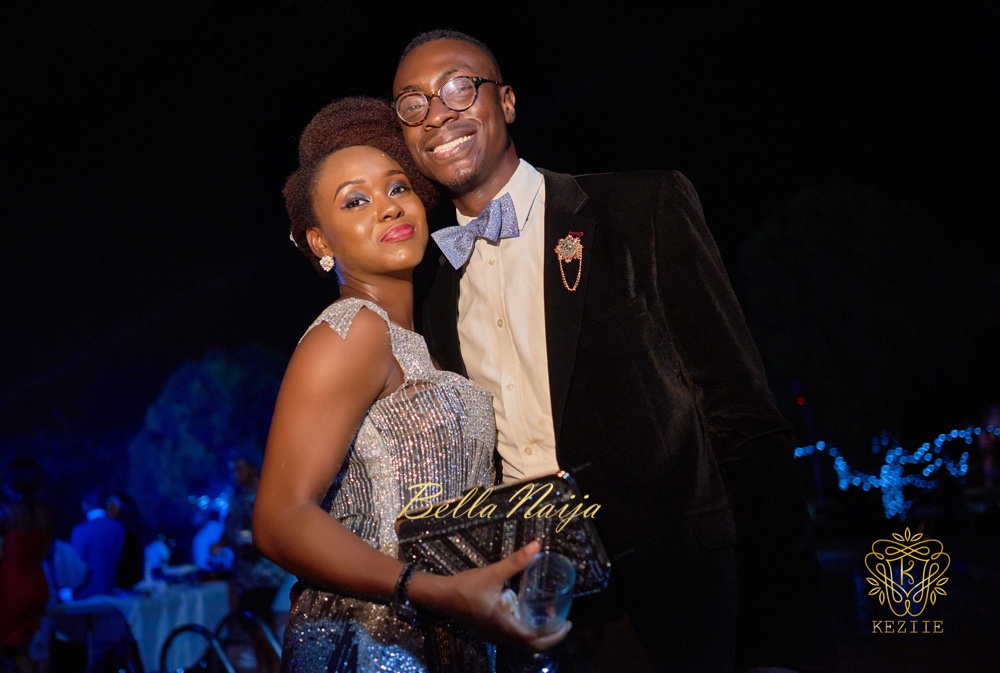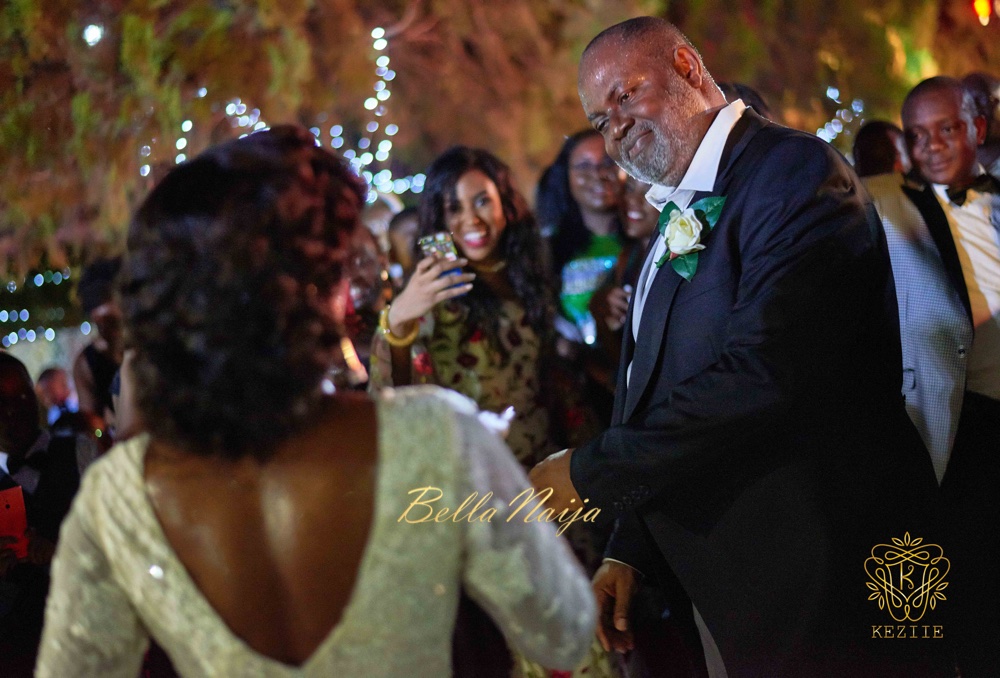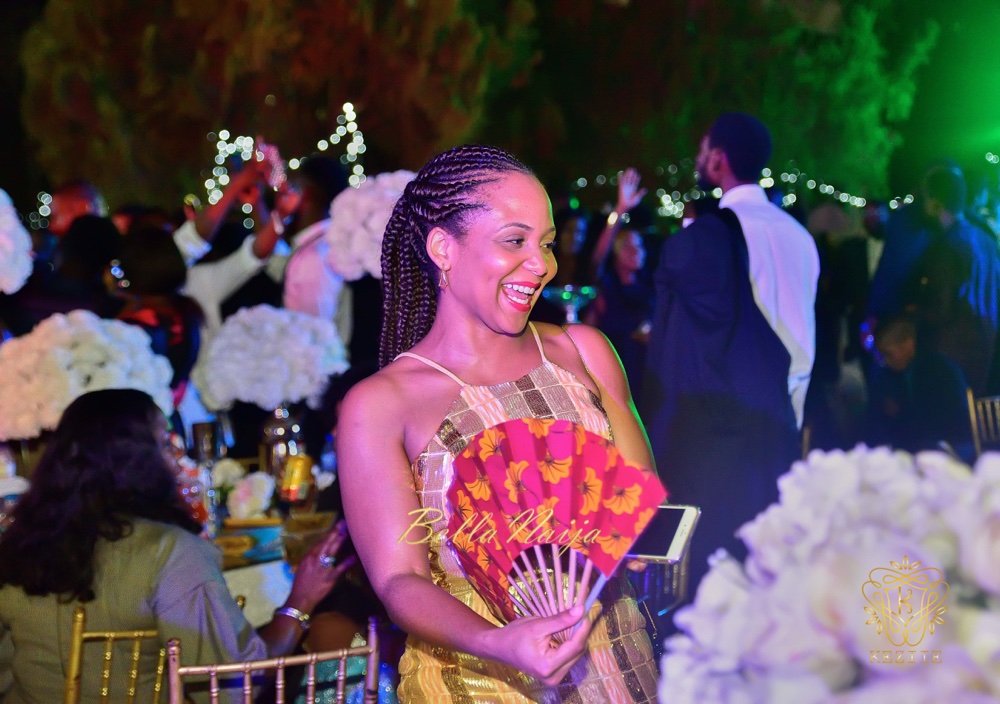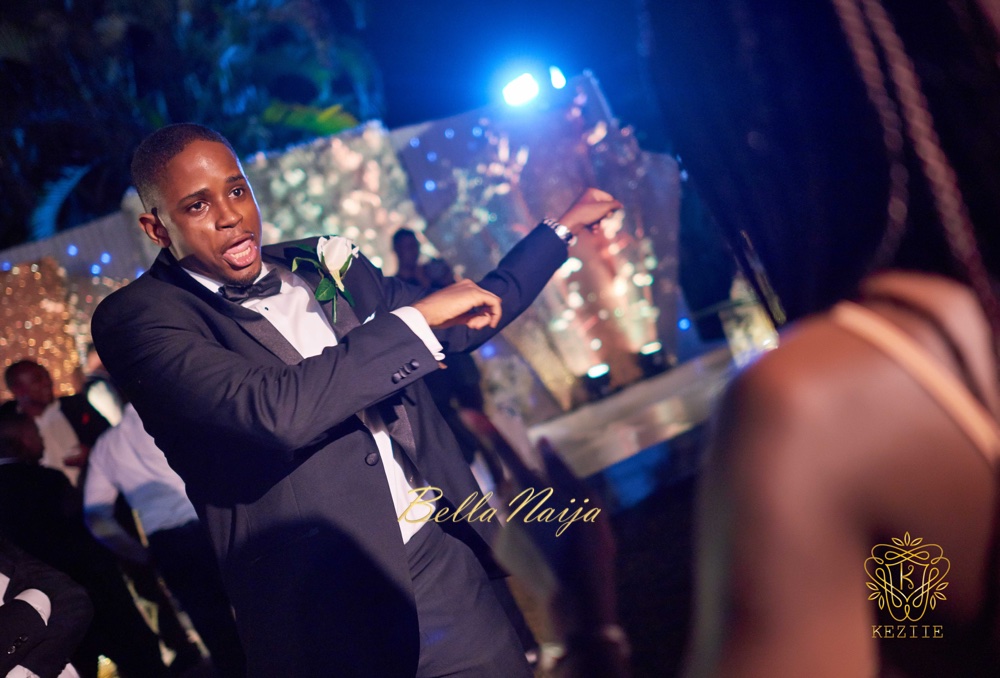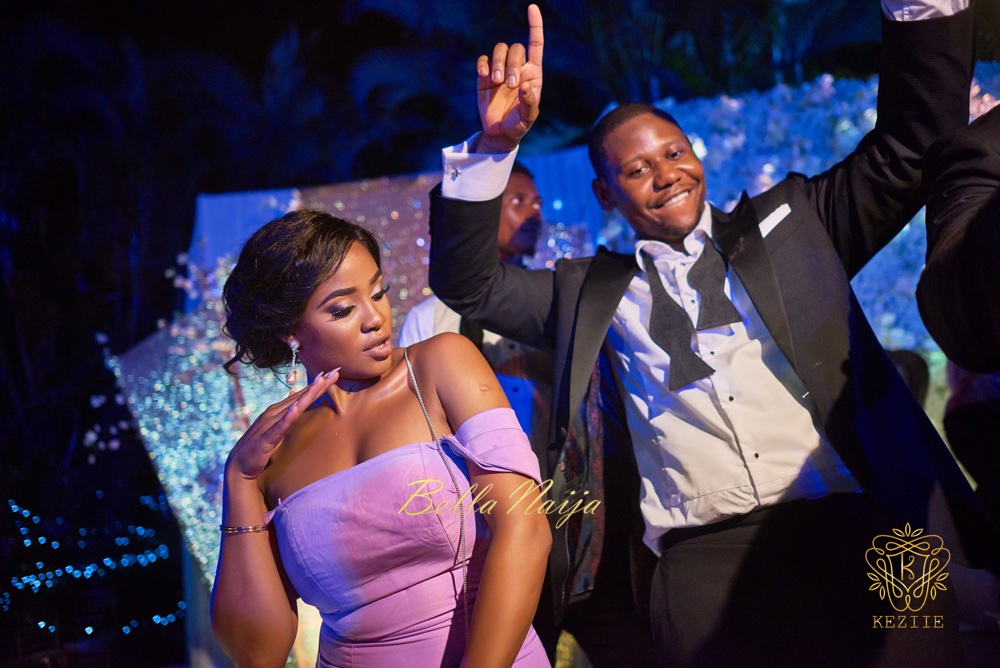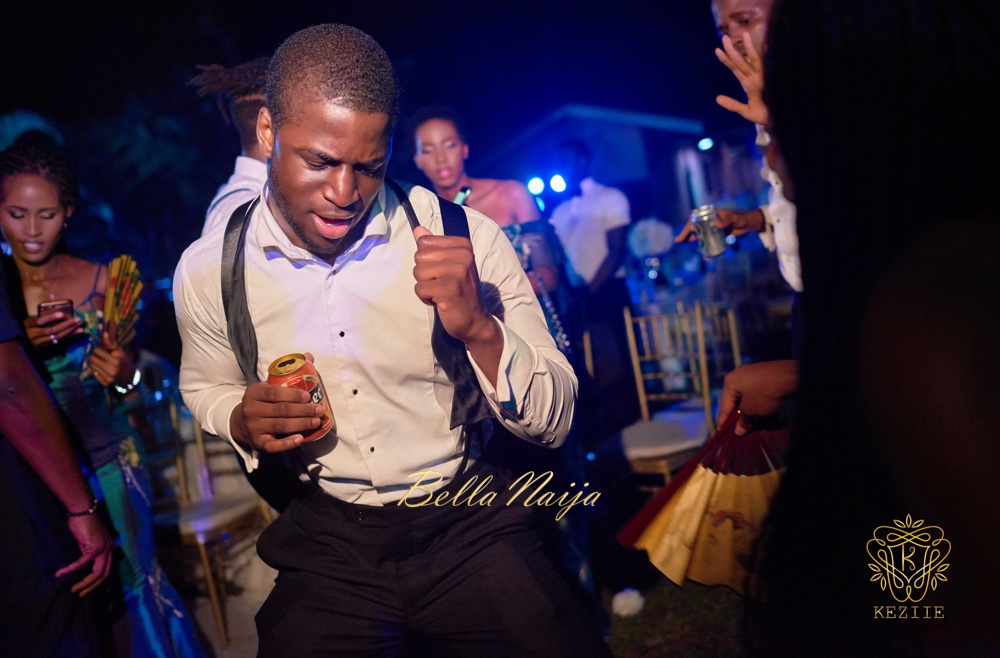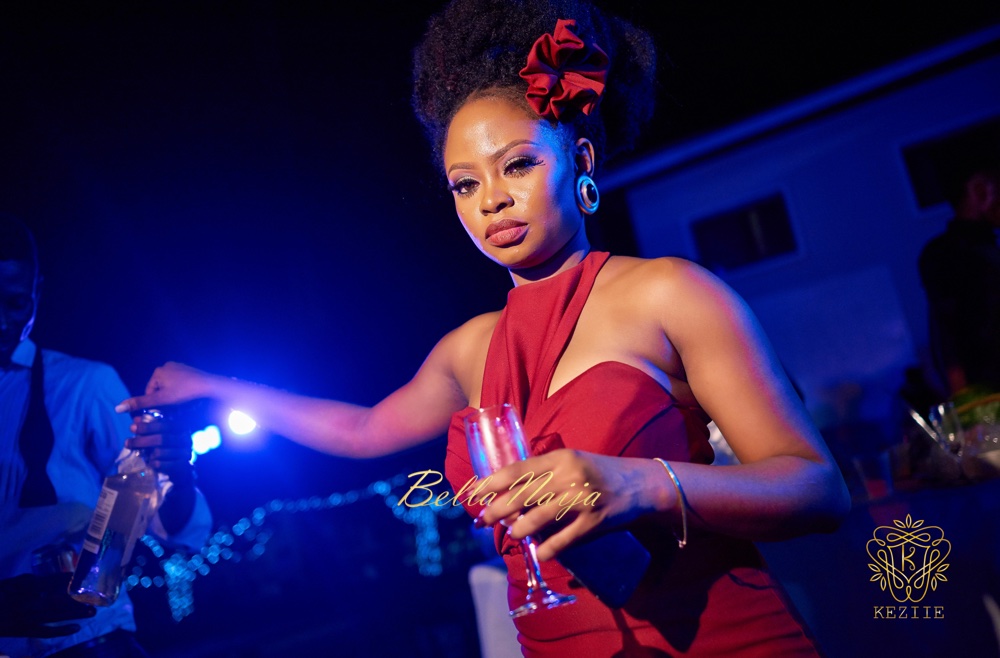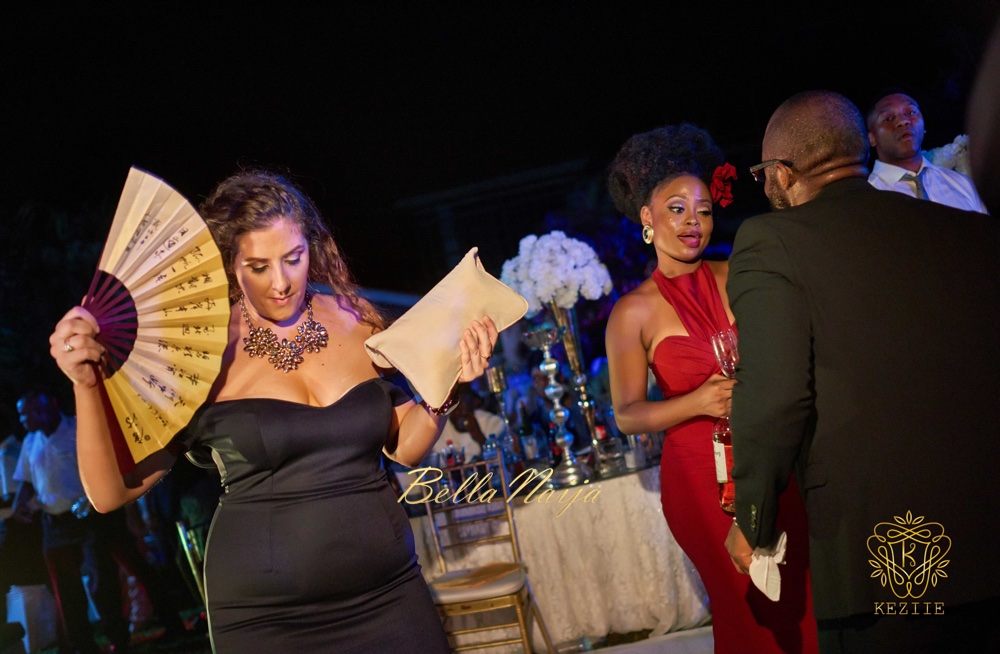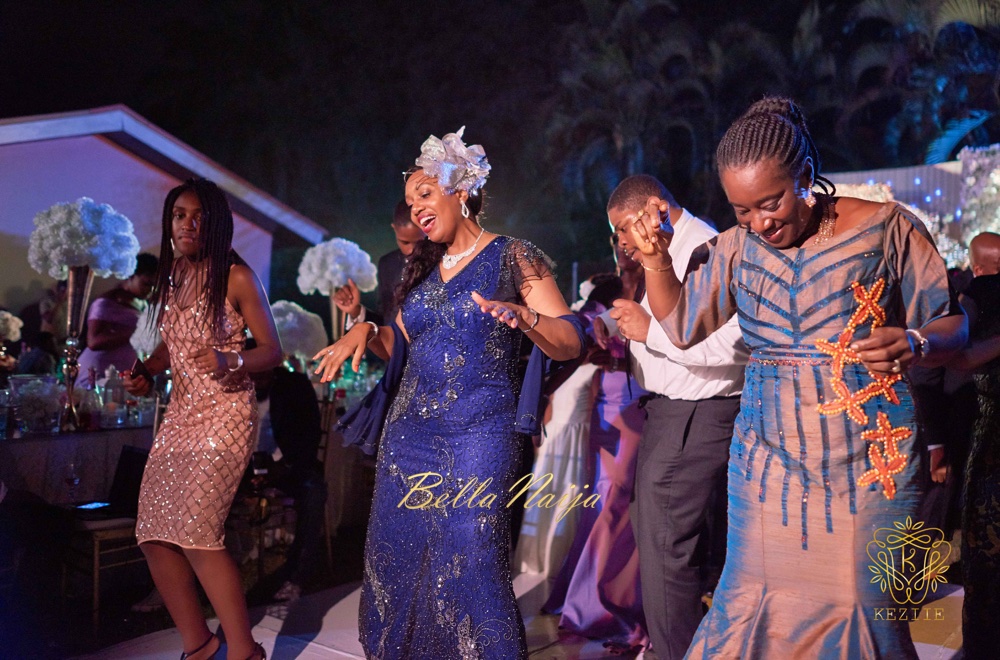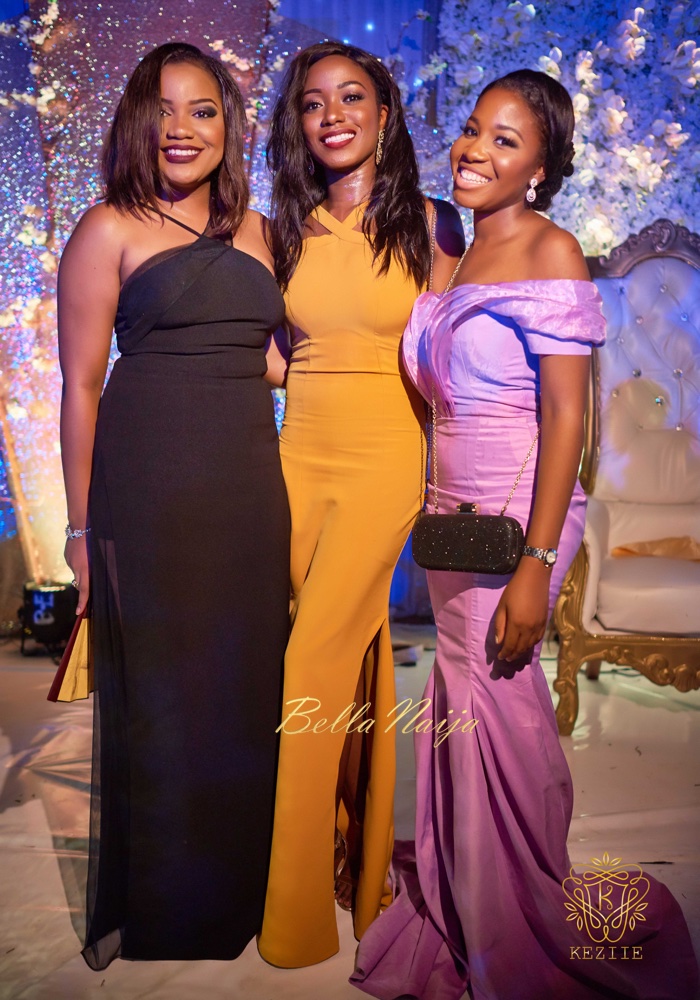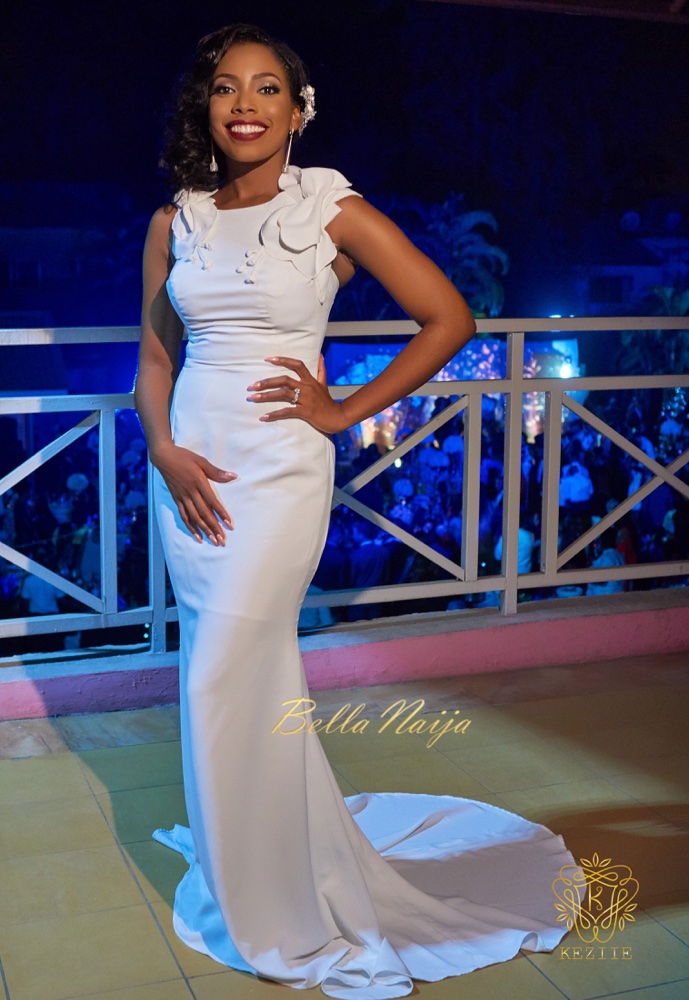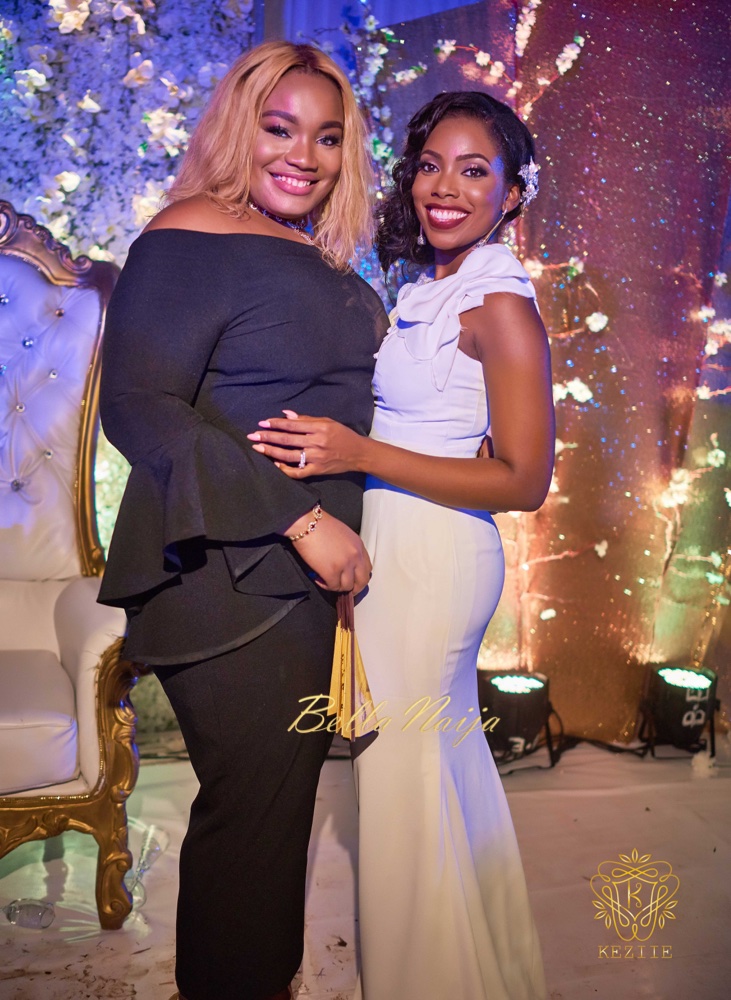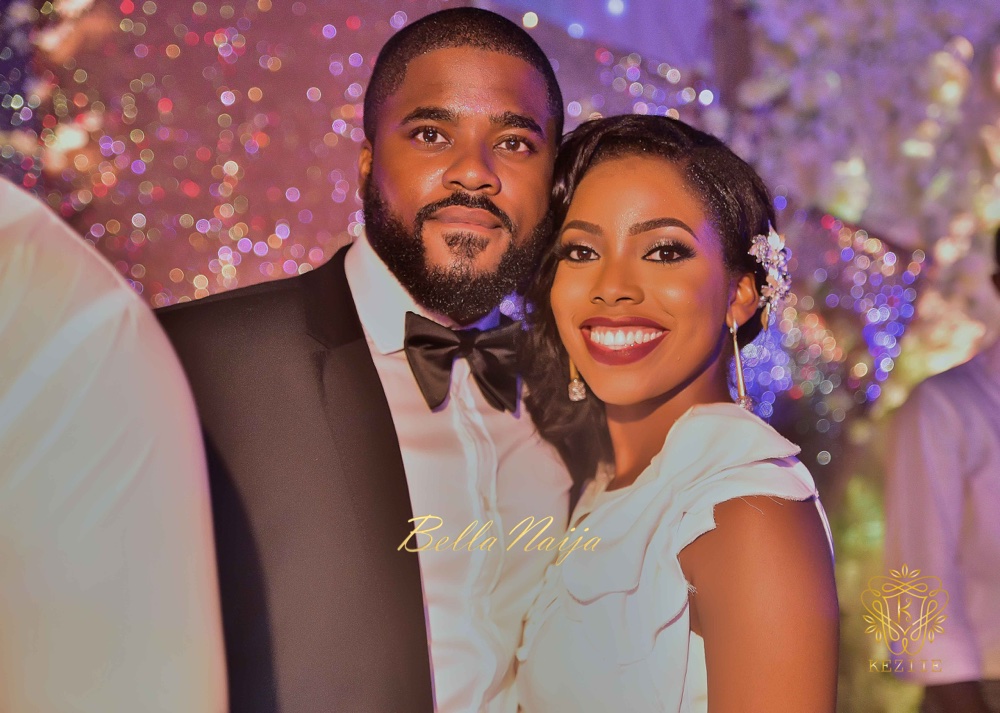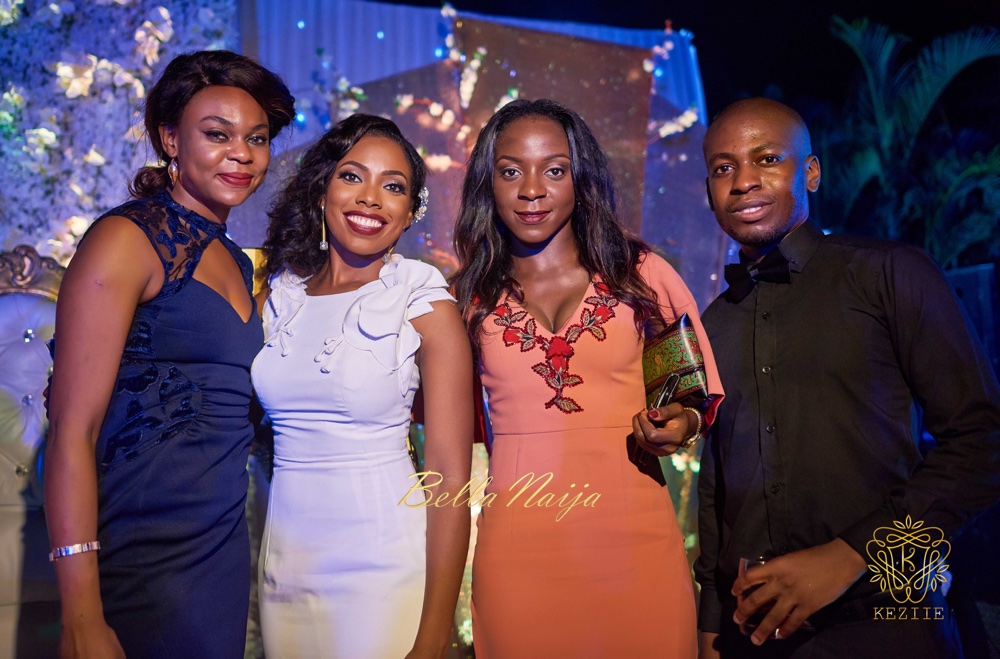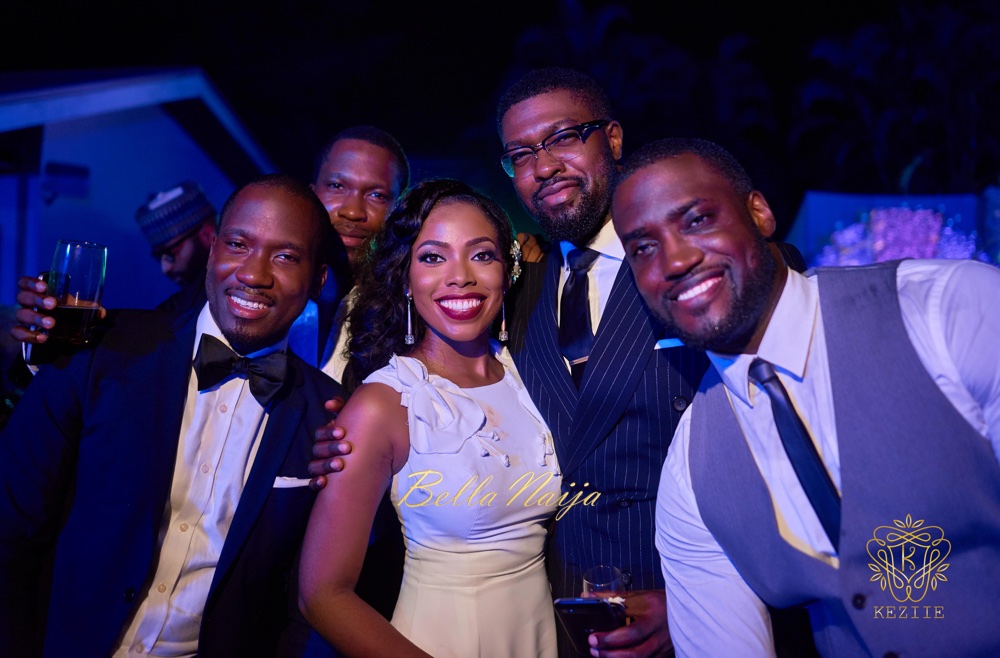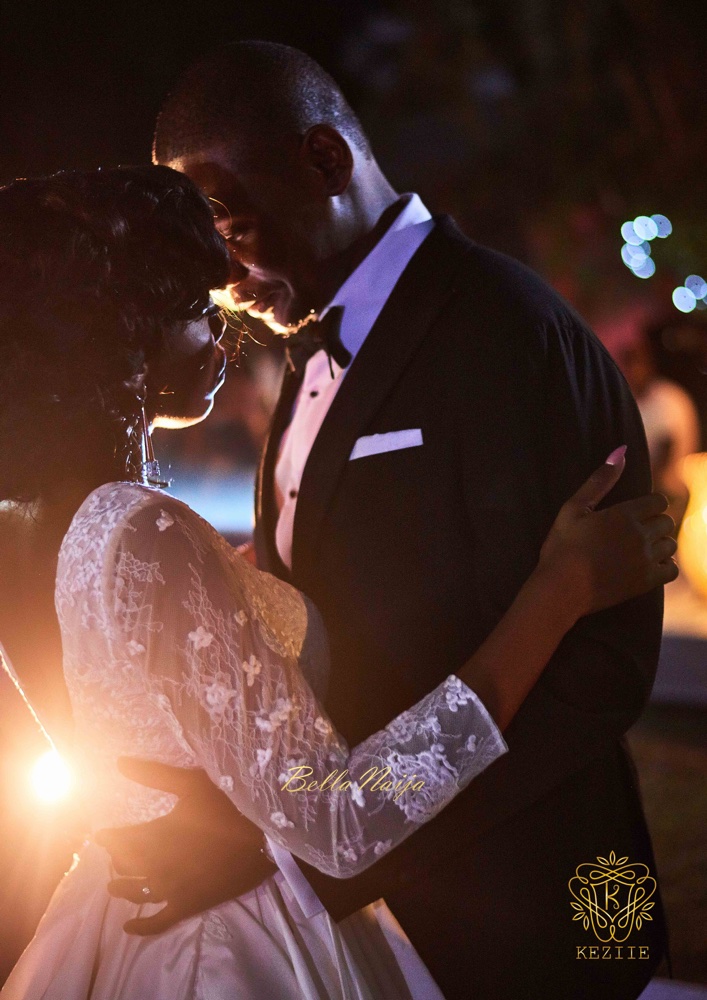 ~ Traditional Wedding | Photography: Tachi Studio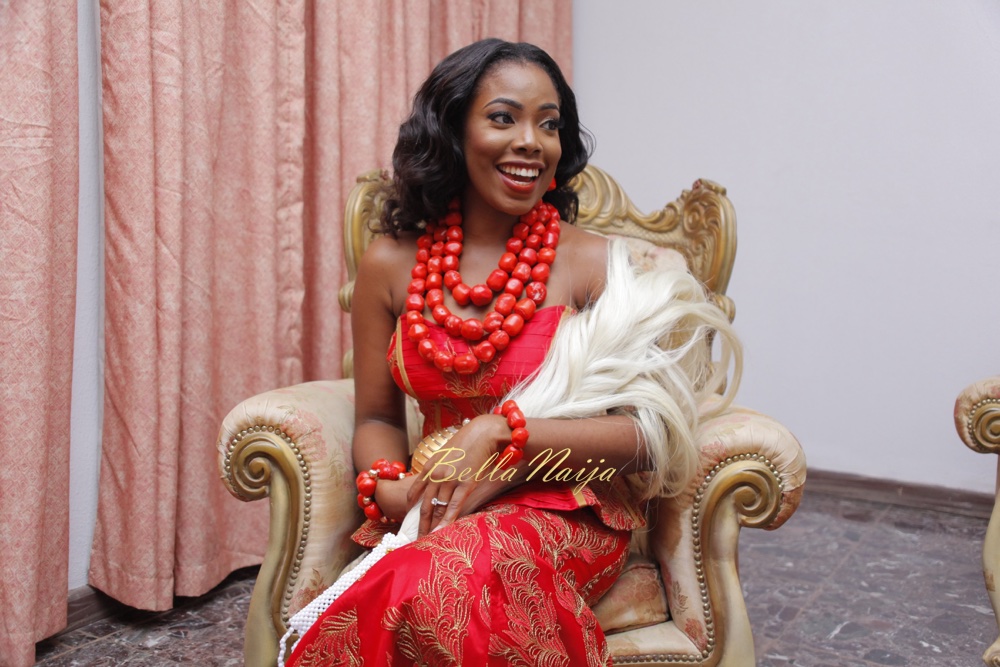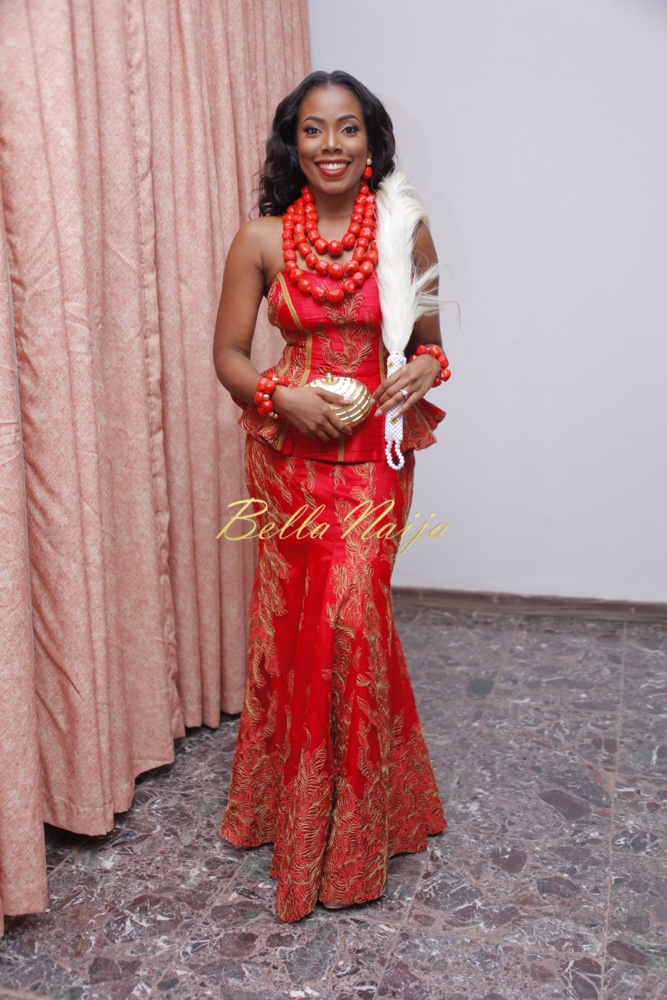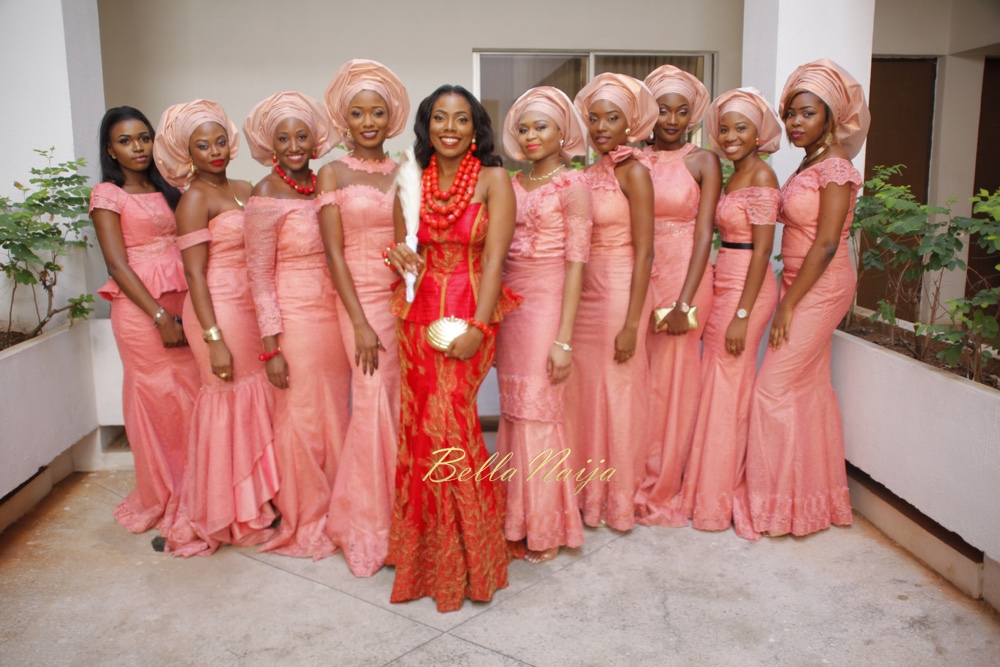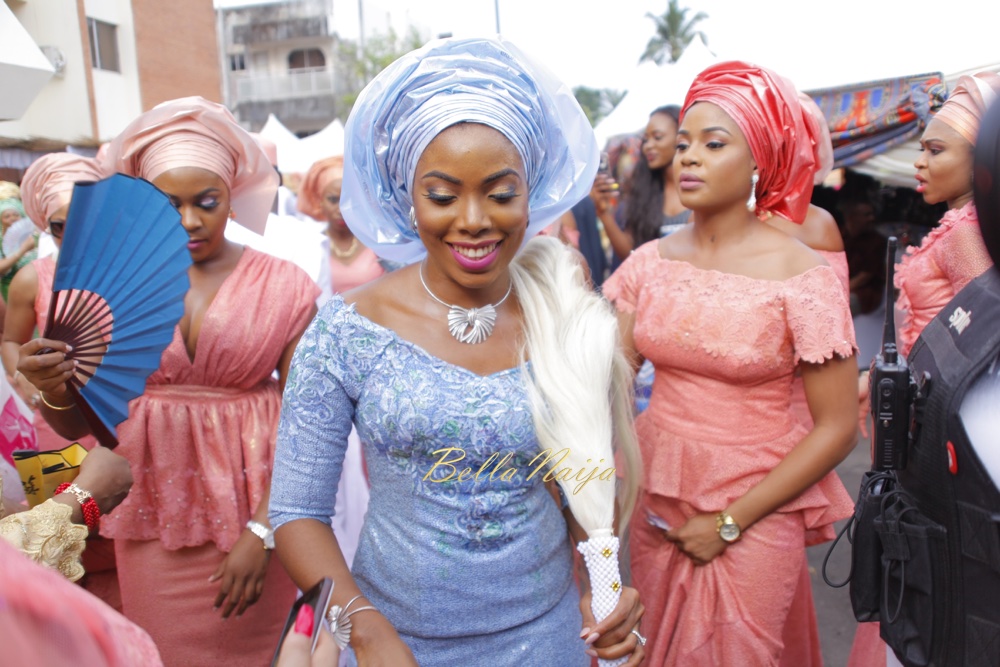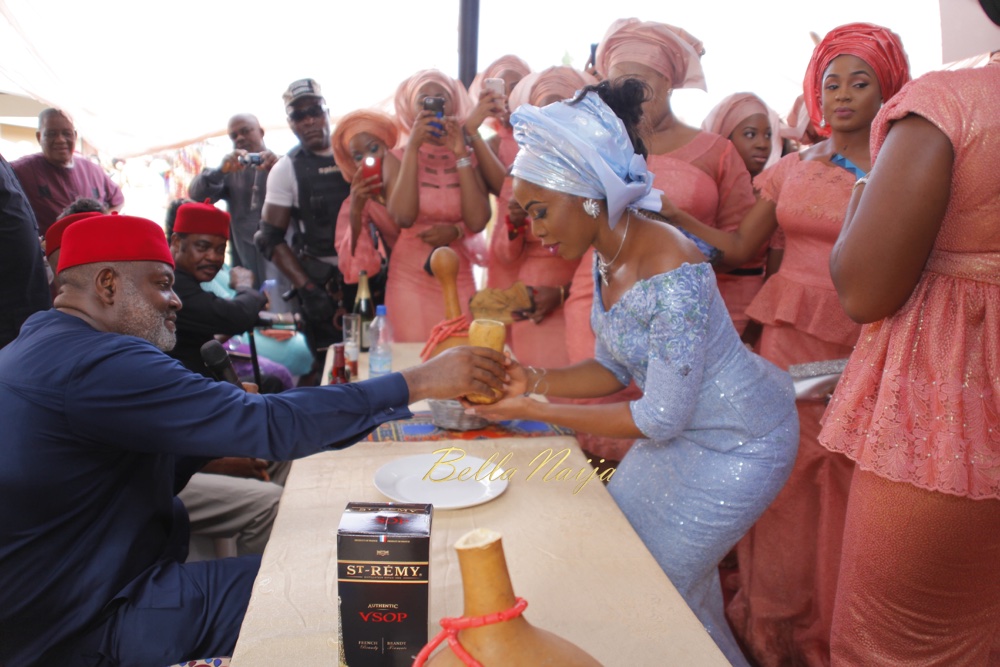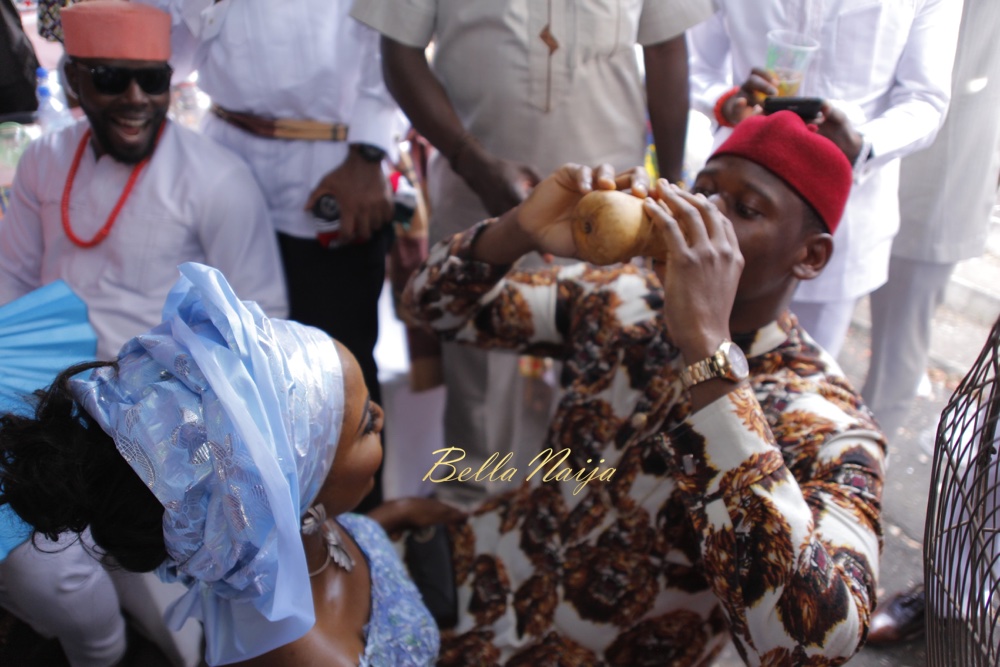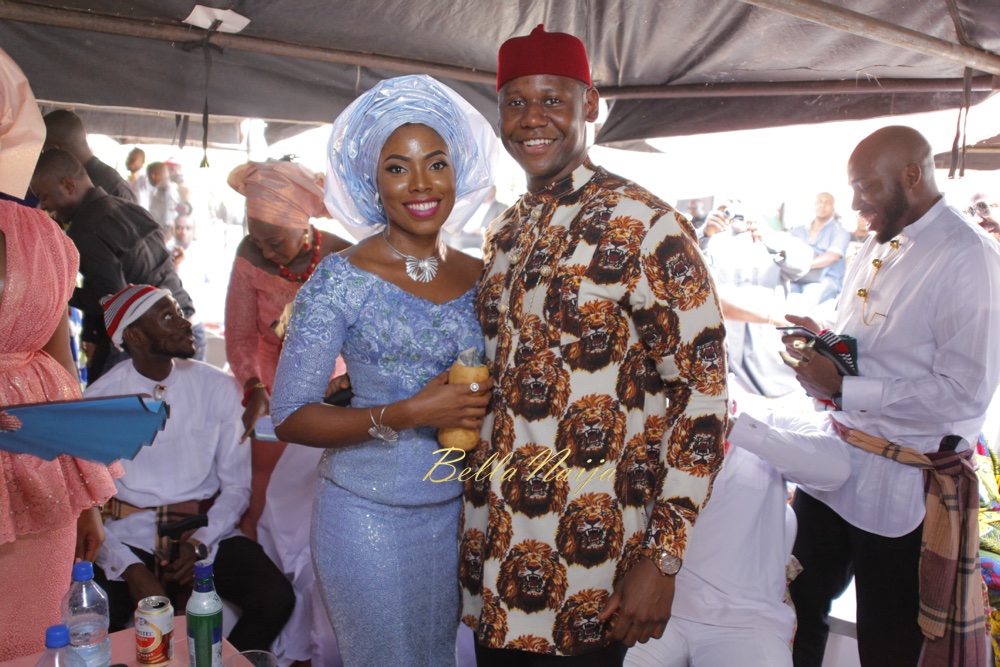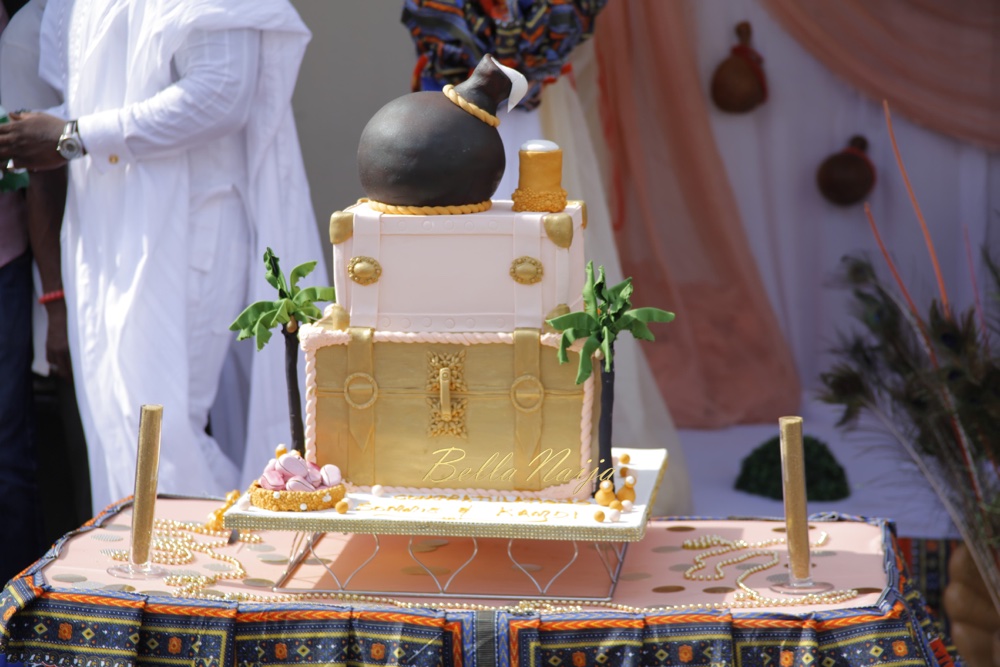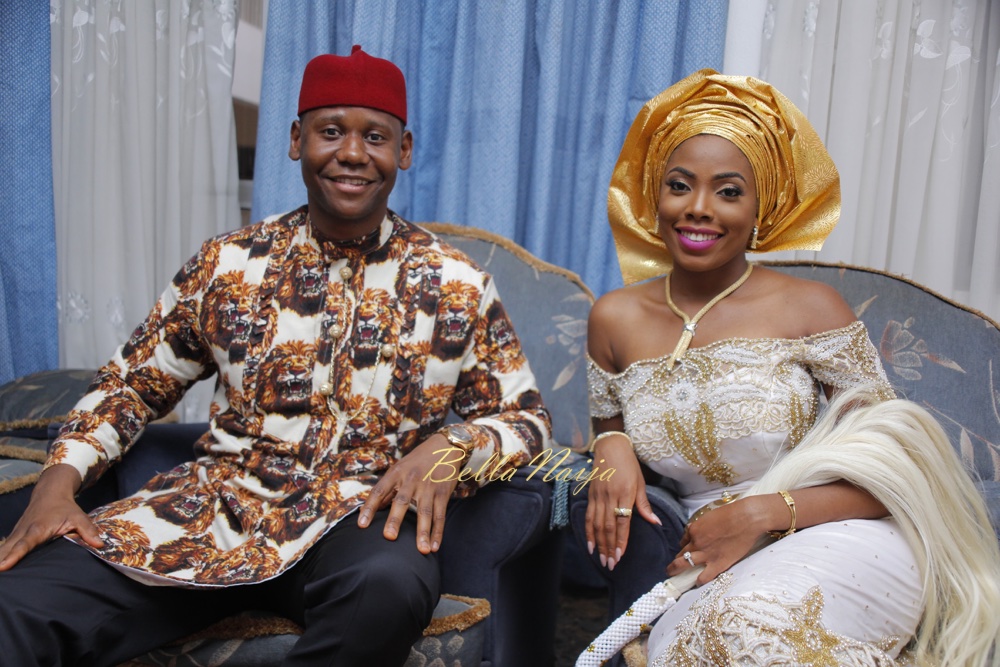 Credits
White Wedding
Photography: Keziie Photography | @keziie
Dress: Esposa Dubai | @esposagroup
Makeup: Titi of Hermosaa Makeup and Nail Studio | @hermosaa_ng
Hair: Bernard O | @bernardsmiless
Reception Dress: Zizi Cardow | @zizicardow
Bridesmaids Dresses: Tubo | @tubo_
Bouquet: Ball Events Concepts Company | @balleventsconcepts
Planner: Bisola of TrendyBEEvents | @bisolatrendybee
Tux: Enzo Custom | @enzocustom
Mothers Makeup: Titi of Hermosaa Makeup and Nail Studio|@hermosaa_ng
Cake: Bride's Mother | @ovenhotbakery
Decor: Abi of Balleventsconcepts | @balleventsconcept
Invitation/Access Cards and Wedding Program: AREDesigns | @are_designs
Drinks: Maldesa Limited
Souvenirs: Part & Parcel Ltd | @partparcelng
DJ: DJ Lammy | @iamdjlammy
Videography: WHPH Media |  @whphmedia
Traditional Wedding
Photography: Tachi Studio | @tachistudio
Makeup & Gele: Titi of Hermosaa Makeup and Nail Studio | @hermosaa_ng
Jewelry & Beads: Bride's mother
Hair: Adaeze Ndigwe(a bridesmaid)
Bride's Red Outfit & Blue Outfit: Kwamuhle Fabrics | @temiladyofkwamuhle
Bride's White and Gold George: Mishanda
Groom's Isiagu: Zeof
Cake: Kitchen Pastries | @kitchenpastries
Planner: Bride & her Mother