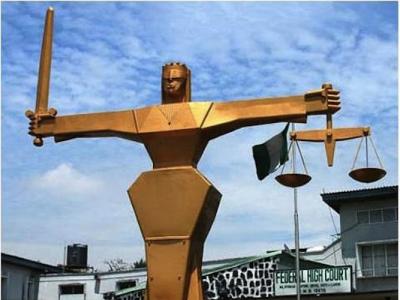 The National Agency for Food, Drug Administration and Control (NAFDAC) has been ordered to direct Nigeria Bottling Company (NBC) Plc., manufacturers of Fanta and Sprite soft drinks to add a warning on the bottles of the product, that its content cannot be taken with Vitamin C.
According to The Nation, Justice Adedayo Oyebanji, of the Lagos High Court, Igbosere gave the ordered following a suit filed by businessman Dr Emmanuel Fijabi Adebo and his firm, Fijabi Adebo Holdings Ltd.
The legal action instituted in 2008 had NBC and NAFDAC as defendants.
Fijabi's lawyer, Abiodun Onidare told the court that his client bought large quantities of different products from NBS for export to the UK but when they arrived at their destination, Fanta and Sprite failed UK Health Authorities' (Stockport Metropolitan Borough Council's Trading Standards Department of Environment and Economy Directorate) sample test for human consumption, as they became poisonous when mixed with Ascorbic Acid (Vitamin C).
The claimants demanded N15, 119,619.37 as special damages and N1, 622,000 being the money the NBC admitted it received from the claimants.
In its defence, the NBC, through its lawyer, T. O. Busari, stated that it was not negligent as claimed by the plaintiff, adding that it has stringent quality control procedures to ensure that its products are safe for end-user consumption.
The NBC argued that the levels of the chemical components in its soft drinks are safe for consumption in Nigeria and that the claimants are not entitled to the recovery of damages arising from their illegal exportation of products meant for local distribution.
NAFDAC did not file any defence in the case.
Justice Oyebanji ruled:
It is imperative to state that the knowledge of the Nigeria Bottling Company that the products were to be exported is immaterial to its being fit for human consumption. The court is in absolute agreement with the learned counsel for the claimants that soft drinks manufactured by Nigeria Bottling Company ought to be fit for human consumption irrespective of colour or creed.

It is manifest that NAFDAC has been grossly irresponsible in its regulatory duties to the consumers of Fanta and Sprite manufactured by Nigeria Bottling Company. In my respective view, NAFDAC has failed the citizens of this great nation by its certification as satisfactory for human consumption, products which in the United Kingdom failed sample test for human consumption and which become poisonous in the presence of Ascorbic Acid ordinarily known as Vitamin C, which can be freely taken by the unsuspecting public with the company's Fanta or Sprite.

As earlier stated, the court is in absolute agreement with the learned counsel for the claimants that consumable products ought to be fit for human consumption irrespective of race, colour or creed.

By its certification as satisfactory, Fanta and Sprite products manufactured by Nigeria bottling company without any written warning on the products that it cannot be taken with Vitamin C, NAFDAC would have by its grossly irresponsible and unacceptable action caused great harm to the health of the unsuspecting public.

The court, in the light of the damning evidence before it showing that NAFDAC has failed to live up to expectations, cannot close its eyes to the grievous implication of allowing the status quo to continue as it is.

For the reasons herein adumbrated in this judgement, the court hereby orders as follows:

"That NAFDAC shall forthwith mandate Nigeria Bottling Company to, within 90 days hereof, include on all the bottles of Fanta and Sprite soft drinks manufactured by the company, a written warning that the content of the said bottles of Fanta and Sprite soft drinks cannot be taken with Vitamin C as same becomes poisonous if taken with Vitamin C.

In consideration of the fact that this case was filed in 2008 and that it has been in court for nine years, costs of N2 million is awarded against NAFDAC. Interest shall be paid on the costs awarded at the rate of 10% per annum until liquidation of the said sum."