Amaka Azie's Thorns and Roses is an amazing book that largely explores the consequences of discrimination against the girl child. Tinged with a romantic plot, we see how the key figure, Ifeoma, works her way through her emotional and psychological demons to a place of light.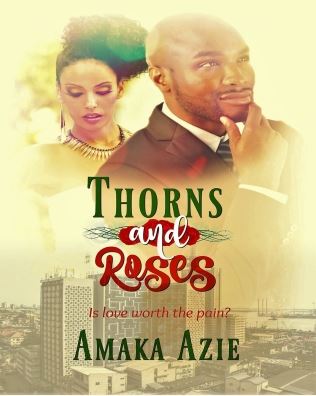 Ifeoma escapes an emotionally abusive father who sees his female children as useless. He is a raging drunk with a wife that adores him and often chooses his well-being over that of her four girls. His children's school fees are often paid by his brother Uncle Emeka, but that stops when the said uncle has a stroke.
In a bid to get some money, Ifeoma's father arranges a wedding for sixteen year old Chioma, one of his daughters. As the eldest sister, Ifeoma is enraged and tries to swap herself for her sister. She succeeds but has to flee with her sisters after the suitor tries to rape her.
This is where the real story begins. It's where she arrives Lagos and hustles till she starts Eastern Delight, her very own tiny restaurant. One day, rich boy Chuma Obi walks in and the rest is history. Well, not exactly. There's all the drama in-between and a lot of tear-jerking scenes. We follow Ifeoma through twists and turns as she chants her mantra: I am not my mother. I am a strong woman.
The book is divided into two parts: One for the period when Chuma and Ifeoma get to know each other and the other showing five years into the future, when they're married. Marriage is hard work, best believe. It's harder when a child is dead and there's some suspicion of infidelity.
I'm always down for a good book, anything that tells a story irrespective of what that story is. But, when I find something that discusses a societal issue like discrimination or poverty or illegal immigrants, I absolutely love it. It does help when it is well written, too. Thorns and Roses ticks a lot of boxes.
My best part of this book was when Ifeoma realized that being a strong, independent woman is not really about pushing people away. It is the ability to trust another and know that they have your back, whenever.
Amaka Azie's plot is excellent and her characters are well-rounded.  For me, the ability to connect with a book is what makes it an excellent read. As I read, I cried two or three times because I could feel the smiles and pain of the characters.  I mean, who wouldn't cry reading this "We may be a disappointment to you because we're women, but I am proud that despite what you did to us, we have survived."
This book has a dominant romantic plot (and I mostly hate those) but it's the best book I've read all year. Y'all need this book in your life.
Looking for more spoilers before you buy a copy? Read more at BuyaCopyAlready.akagum.
I totally got you there! Lol. Look, if I say Thorns and Roses is an excellent book— and I rarely use those words— then it is. Download it here from the OkadaBooks app. Why? Because you should.
Have an amazing week!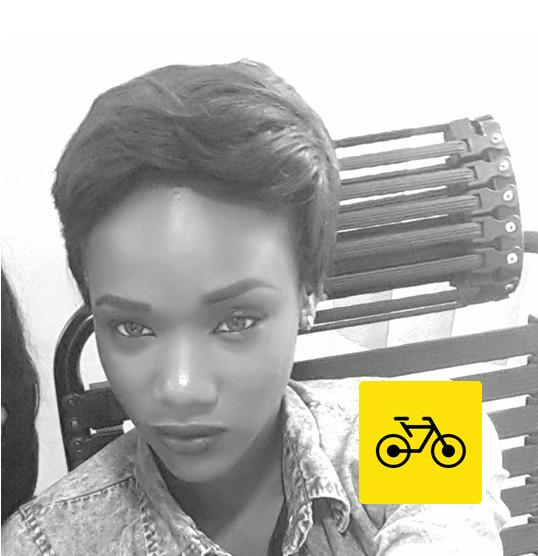 Chiamaka Onu-Okpara is a freelance editor with an absolute love for anything weird. When she isn't wading through punctuation errors, she binge-watches cartoons and writes speculative fiction.
Send her a friend request on Facebook
Email her at [email protected]