What is Your Unique Gift? Junior Achievement Nigeria Encourages Women to Explore their Unique Gifts as they Celebrate International Women's Day themed #BeBoldForChange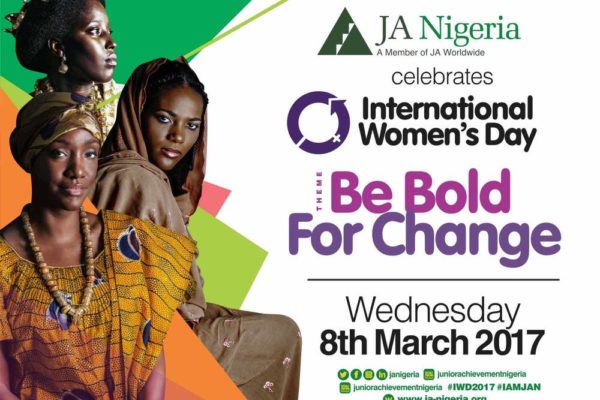 What would you do if you were not afraid?
I watched the Queen of Katwe movie on a recent flight and cried so much that the passenger next to me got up at some point to get me some tissue.  My tears were not necessarily for Phiona, the protagonist of the movie who caught a lucky break through her mastery of chess, but for the millions of Phionas in Africa, especially here in Nigeria, whose brilliance and ingenuity go undiscovered simply because of the circumstances of their birth.  All it took was for one individual to pay attention and take small, but very bold, steps to change Phiona's situation and then that of an entire village.
Sometimes we think being bold for change means we have to end world hunger or reverse climate change so we underestimate the change we can make in the world just by paying attention.  Each of us has unique gifts, which we often overlook but which, when imparted in others, can change lives drastically.  Your acorn can be somebody else's oak tree.  At Junior Achievement Nigeria (JAN), we match volunteers to classrooms and mentors to mentees and we watch the magic happen all the time.
What is your unique gift?  How can we help you change lives with it?
I AM SIMI NWOGUGU.  I AM JAN.  I AM BOLD FOR CHANGE.
 #IAMJAN