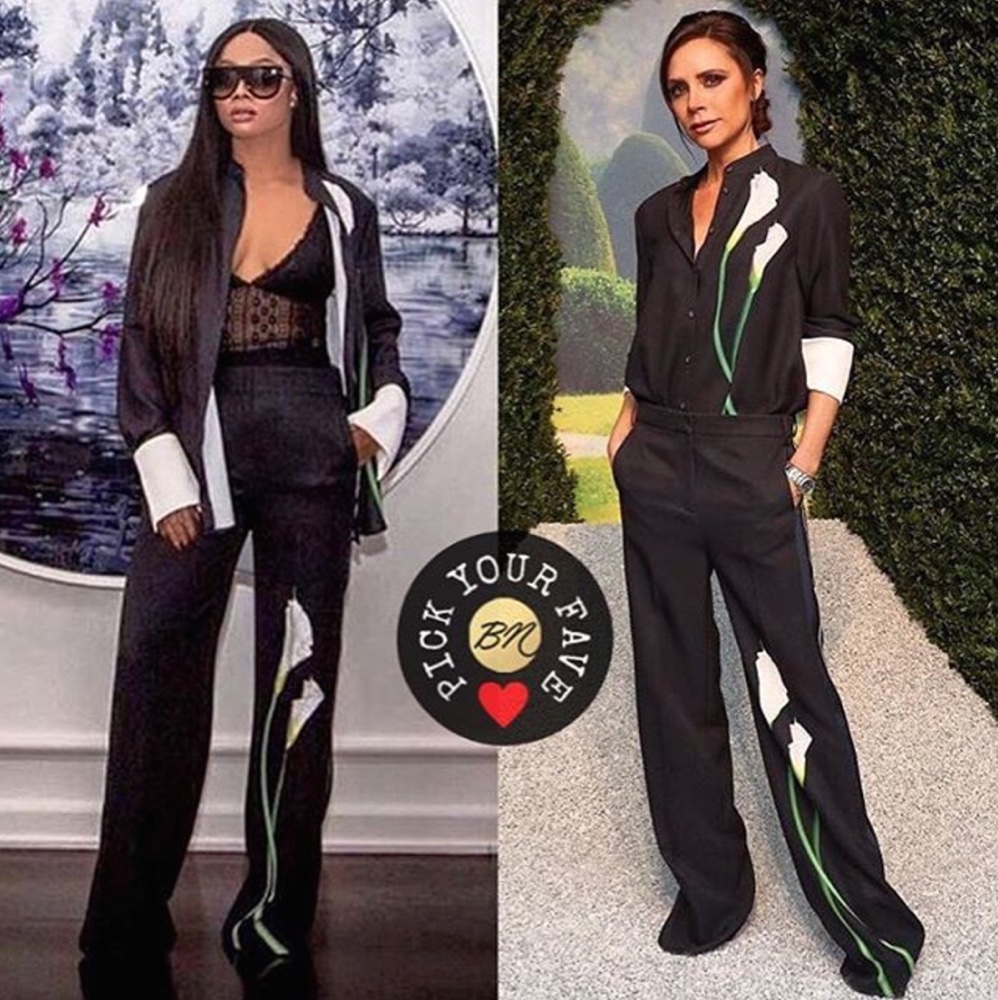 Today's BN Pick Your Fave features fashionista, media personality and author Toke Makinwa and designer Victoria Beckham in a matching trouser & button-down shirt set from Victoria Beckham's collection for Target.
Toke wore this look with the shirt unbuttoned and lace camisole underneath while Victoria wore her shirt buttoned and tucked into her matching pants.
So what do you think, who wore it better?