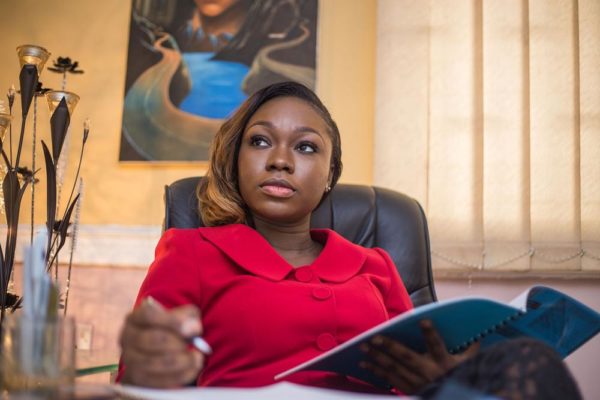 You've entered this new age with so much strength and determination. For the past 2 years you've been able to change your outlook on life, but this time you're more determined to implement those changes.
You still have a lot to learn and room to grow so slow down! You put yourself under so much pressure to attain your goals. You're very ambitious this will never change. The sun will seem brighter every-time you get positive feedback from your clients.
Remove some things from your to do list. Live more! Go out more, laugh more, fall in love or out of it.
You have days where you feel like you don't have it all figured out. You're not supposed to. What would life be if it didn't come with surprises?
Half of the women you look up to have decades on you. So, don't put pressure on yourself to be like them. Get close to them and learn from them. Don't be afraid to ask them questions.
You started the year with a few doubts, I need you to worry less. You're going to end your year with so much joy.
Don't compare your journey to that of your siblings or parents or mentors. Understand that we all have very different assignments in life. You are very structured and very organized. You love to be in control and know how things will turn out. Unfortunately, you cannot control everything, so be more flexible.
Spend time grooming your friendships. Save more and try to travel more often too. Understand that there is more to life than Lagos traffic. You may want to experience the traffic in Sao Paulo, Brazil.
Remember that disrespect should never be condoned and that you are enough. Pretty enough, wise enough, skinny enough (yes start accepting this fact, those fad diets wouldn't work). You are enough. Anyone who gets you, gets value.
You'll be tempted to settle for certain guys… don't!
There will be so many men. Wrong for you and right for the moment kind of guys.
Stay focused on your priorities. Don't settle! One will hurt your heart but that experience will take you a few steps closer to your purpose
Remember that a diamond doesn't stop being a diamond just because some people don't know its value.
Girl, stop being so dramatic! A bad day or week or month is never equals to a bad life. No one gives you happiness and life should never happen to you. You should happen to life. Every day that you wakeup, the universe should be aware of the storm that you are.
Don't hide your age or downplay your little achievements. Know that no one can do life like you and that makes you powerful.
You are very ambitious and hardworking. You'd be shocked to know how many people notice your efforts. Don't get carried away by what people say; continue tilling your own ground.
You will meet people that will genuinely like you. Do not be afraid to let them in; it's never too late to have new friends.
Your family members will still be your biggest support system. This will be revealed to you more this year than previous years.
Most of all, I want you to continue to talk to God. You will have days you feel tired but he will give you strength and when you're confused, he will give you the spirit of discernment. When you are afraid he will be your guide. He will be your source of joy. Get closer to him. Learn to talk to him first, before you talk to any friend or family.
Enjoy your year!