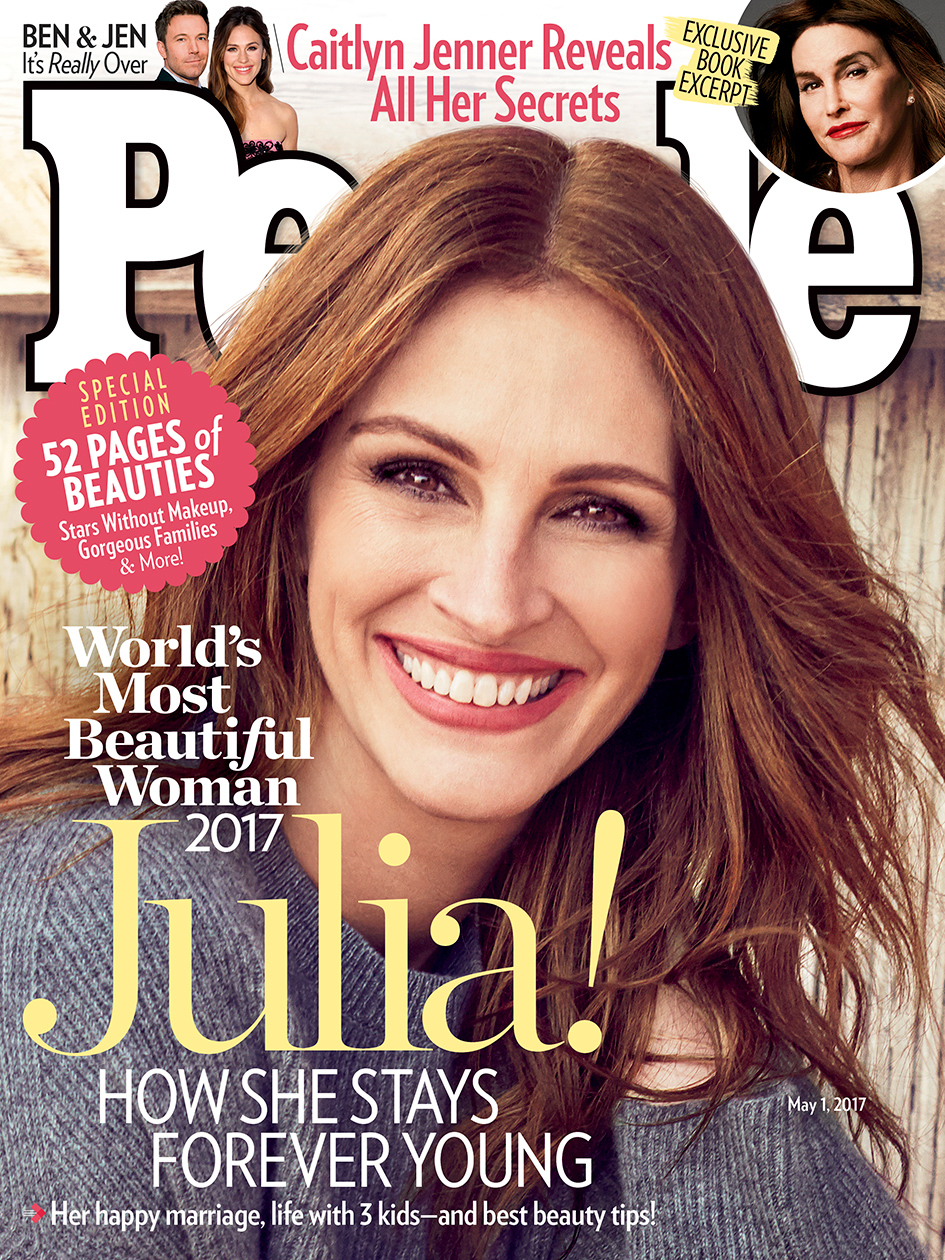 Hollywood actress Julia Roberts has been named as the 2017 World's Most Beautiful Woman by People magazine. This is the fifth time in her career that she's received the honor!
The 49-year-old actress first covered the magazine back in 1991 when she was 23 years old – just one year after Pretty Women skyrocketed her to fame.
Speaking about the honour, Julia says "I am very flattered".
Talking about how Pretty Woman changed her life, she says "People say, 'Oh, when Pretty Woman came out it must have really changed your life,' and it's kind of become this joke, but the truth is I was out of town when Pretty Woman came out…I was in another movie in this tiny little town that was showing Star Wars in its first run. I remember reading … 'Pretty Woman came out this weekend and made this much money' and I thought, 'Is that a lot of money? Is that good? Is that great?' I didn't really know."
Read more from her cover story here.
Photo Credit: People Magazine