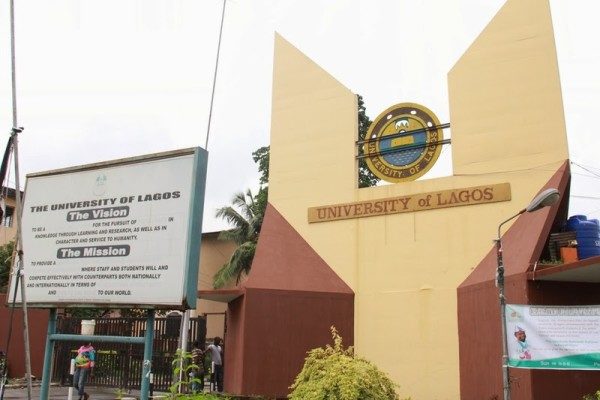 The National Association of Nigerian Students (NANS) has called for the immediate release of the 13 UNILAG students that are being held in Kirikiri Prison.
The body gave a 24-hour ultimatum for the release of thr students otherwise it will protest at the prison.
Standing trial before Chief Magistrate P.E Nwaka on April 1, they were accused to have engaged in an unlawful invasion of Television Continental's (TVC) station in Lagos, protesting the alleged rustication of a student.
Following the trial, the Nwaka had ordered them to be remanded and adjourned the case to April 6 for the determination of their bail.
The students were arraigned on a two-count charge of unlawful invasion and disruption of activities and have all pleaded not guilty to the two-count charge.
The accused are: Femi Adeyeye, Toni Aina, Kodri Yaya, Asimi Oladime, Ismahim Olalekan, Segun Okesola, Abdulazeez Soneye, Idris Abogunloko, Muyiwa Olaniyi, Toheed Oladimeji, Joseph Akanni, Lukumon Olusegun, and Abiodun Agbeniyi.
Speaking today, NANS' President, Chinonso Obasi, said Nigerian students would not accept further detention of their colleagues and the union would resolve into a protest at Kirikiri Prison if the 13 students were not freed within 24 hours.
After a painstaking review of the circumstances surrounding the ruling, we have resolved to demand and hereby demand the unconditional release of these students within 24 hours.

Consequently, we make bold to state that if at the expiration of our 24 hours ultimatum, these innocent students are not released without strings, we shall relocate the headquarters of NANS to Kirikiri in solidarity with our members.

We also hope that the authorities would use the opportunity of the 24 hours ultimatum to either expand the facilities of Kirikiri prison or release our colleagues, as they can see we are serious and determined by offering them a fair choice."
Obasi said that the court should have issued a warning to the accused instead of sending them to prison for a mere protest.
"In other climes what the court should have done was to certify that the suspects are bona-fide students and release them to their school authorities or student leaders.

But rather than factor in the extenuating circumstances of their protest, the court hurriedly blunted the proper socialisation of 13 Nigerian leaders of tomorrow," he said.
TVC had also debunked allegations that it is responsible for their arrest.
"TVC did not at any point report or lodge any complaint at the police station," remarked Abisola Agbaje, the legal manager of TVC in a press release in Lagos.
Agbaje said: "Truly, the Students came into our premises on Friday the 31st of March, 2017 about 3PM to protest the alleged rustication by UNILAG."
"The protest was peaceful which we have on record and the students left our premises peacefully," he added.