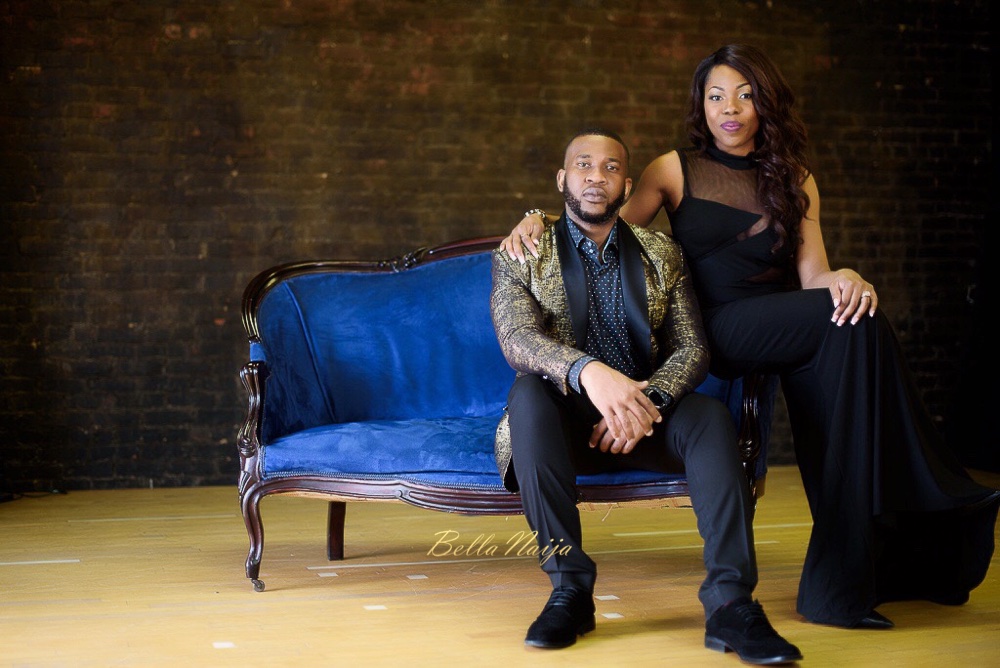 How unique! Qd Dare proposed to Andrea Abimbola again only after he upgraded the ring to a more timeless piece befitting his special someone.
The details of how Qd did it are so heartwarming and thanks to FTK~Konnect Events, he pulled off his second proposal seamlessly.
~ Pre- Wedding | Photography: Tunji Sarumi.
How They Met
The bride-to-be, Andrea's Story
I was in the DC area for the June 2009 Alpha Omega Eta Sorority, Inc National Convention. A couple of us were staying over at a friends place during the convention.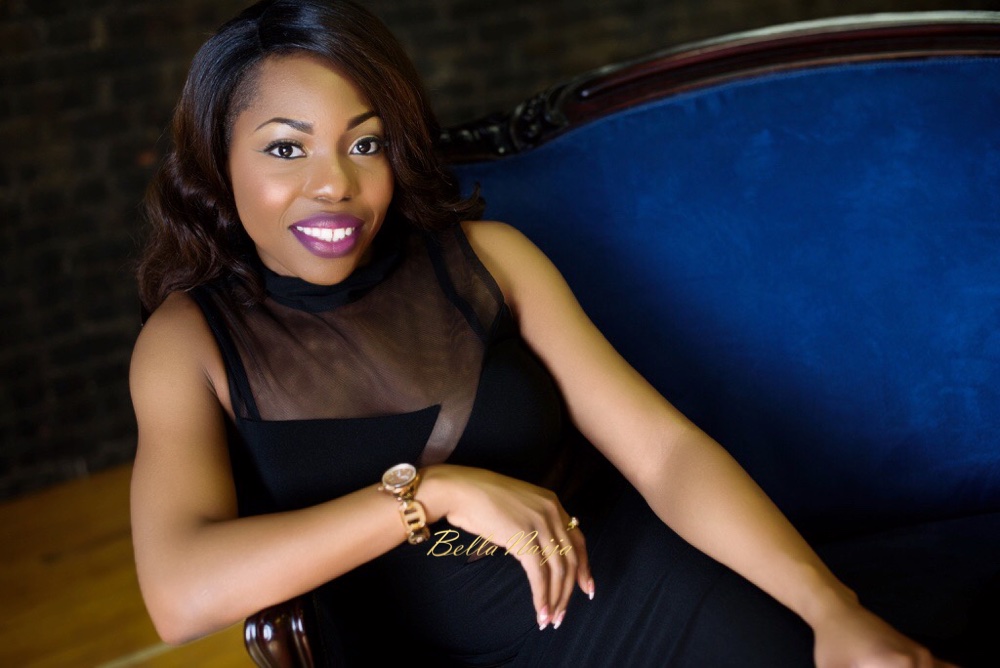 On the second to last day of the convention, we had a Charity Ball Fundraiser and so we didn't get back home to rest until 5 am. As a result, we woke up late the next day for our morning devotional with our sorors. We had to literally jump out of bed and head straight to the car to get down to the convention centre in good time.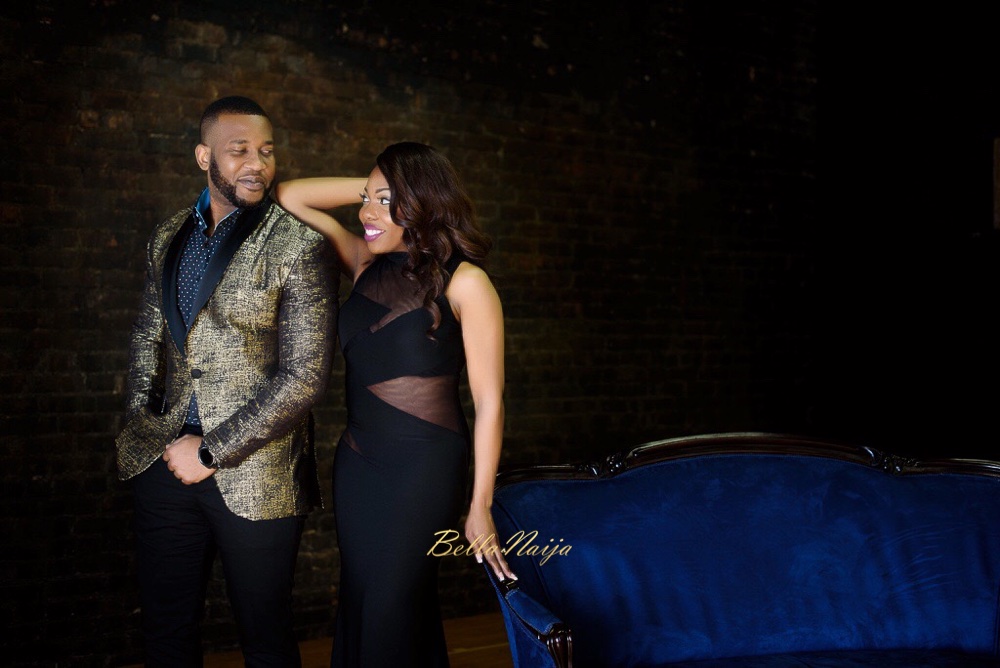 Later that afternoon we came back to our friend's house dressed in our pyjamas, exhausted, and hungry. A guy (Dare) answered the door, and we ran to the kitchen looking for food with no shame lol.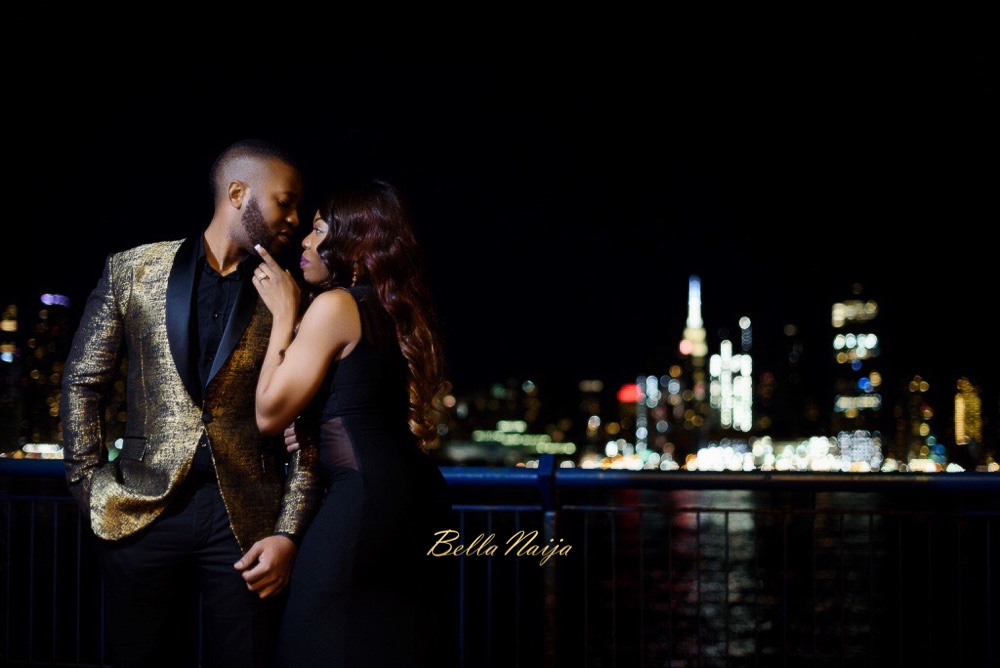 When I finally got my plate I went to sit down in the living room to eat. While I was eating, I heard a voice say "can I have some?" I looked over and noticed it was the same guy, Dare that opened the door.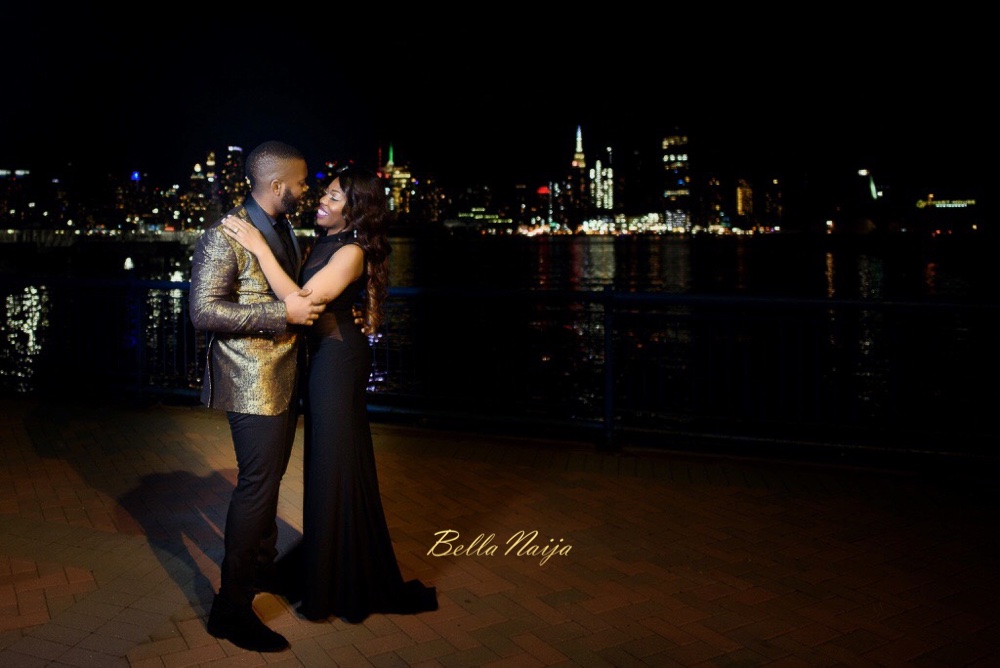 Without skipping a beat I smiled and said there's more in the kitchen, and continued eating. P.s I'm a little cranky when I'm hungry. He persisted and asked again, "so you can't share?" In my mind I'm like "ahh can I eat in peace, please?!" But I replied with a smile "sorry, no."
While I tried to finish my food, he decided to continue trying to have a conversation with me about why he was here, and his music career etc. Let it be known that at this time, my friend Lara and I were looking for talent for our Naija Elites fashion show so I promised to take his number down and contact him about it later.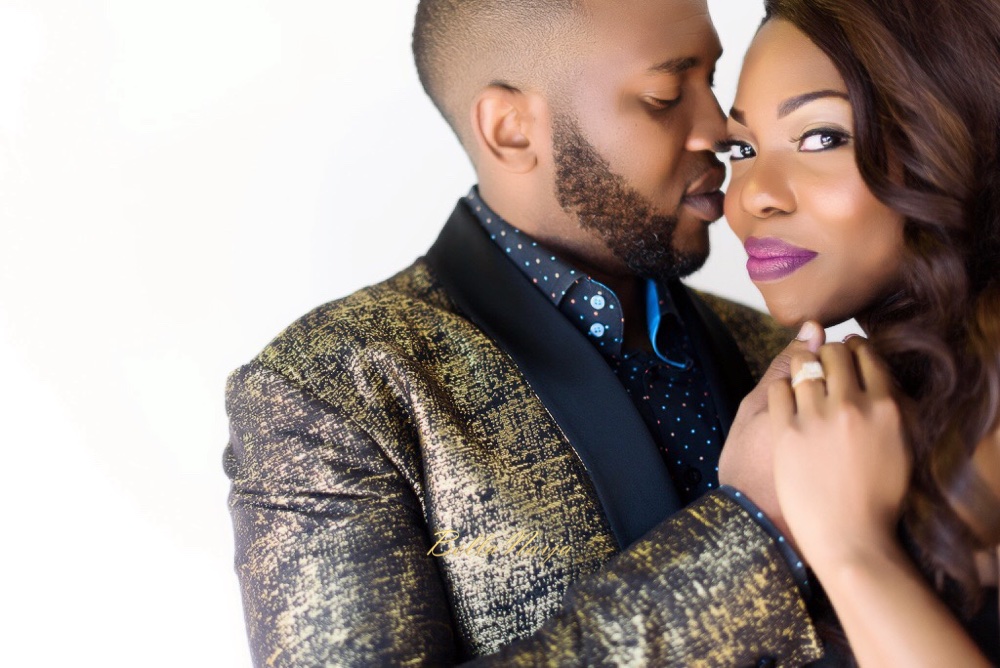 After I finished my food and was no longer blinded by hunger I realised that the guy in front of me this whole time was so cute and was smiling so hard. As I took the time to process these new found revelations, and respond, I looked at myself and realised I was still dressed in my pyjamas.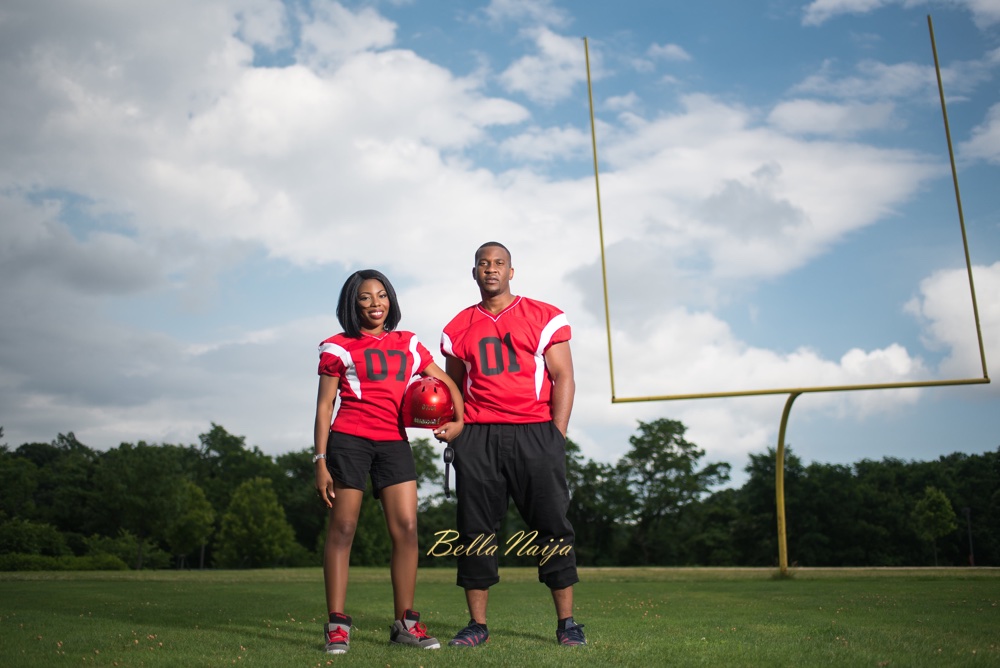 I immediately asked him to excuse my appearance and explained the situation we had gone through earlier that morning. He laughed and said not to worry. When it was time for him to leave – he said goodbye to everyone but I was the only one he hugged goodbye. *Blushing*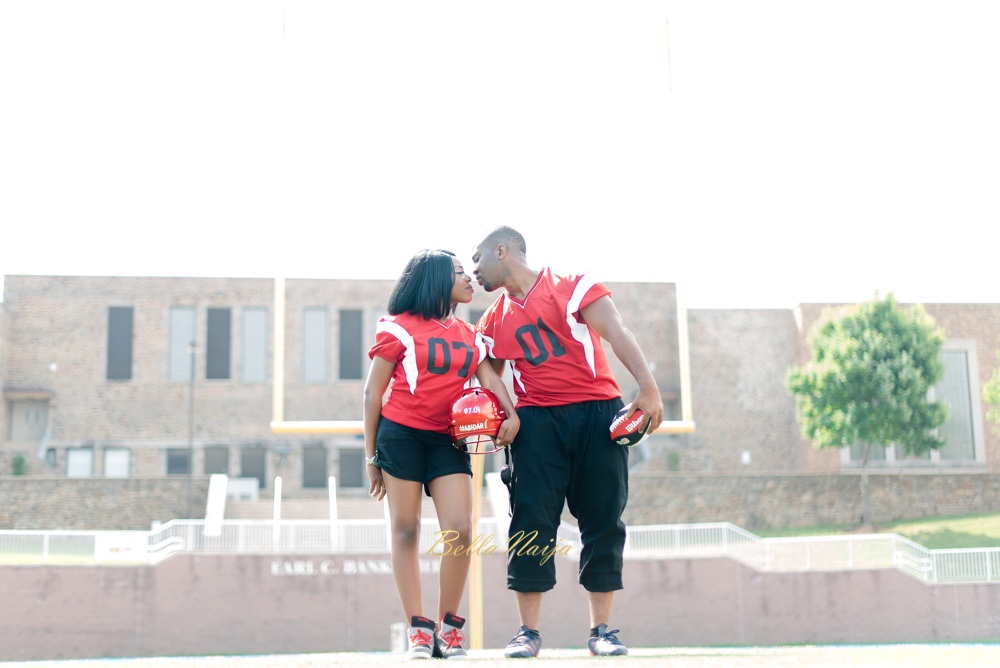 From then on we kept in touch and of course, the rest, as they say, is history.
How Qd Proposed
Andrea's story
There was a situation going on with my business in New Jersey and I had to fly back down at the last minute to go and take care of things. When I told him what was going on he decided to book a last minute flight to come with me. He then asked me if we could go to church together on Sunday.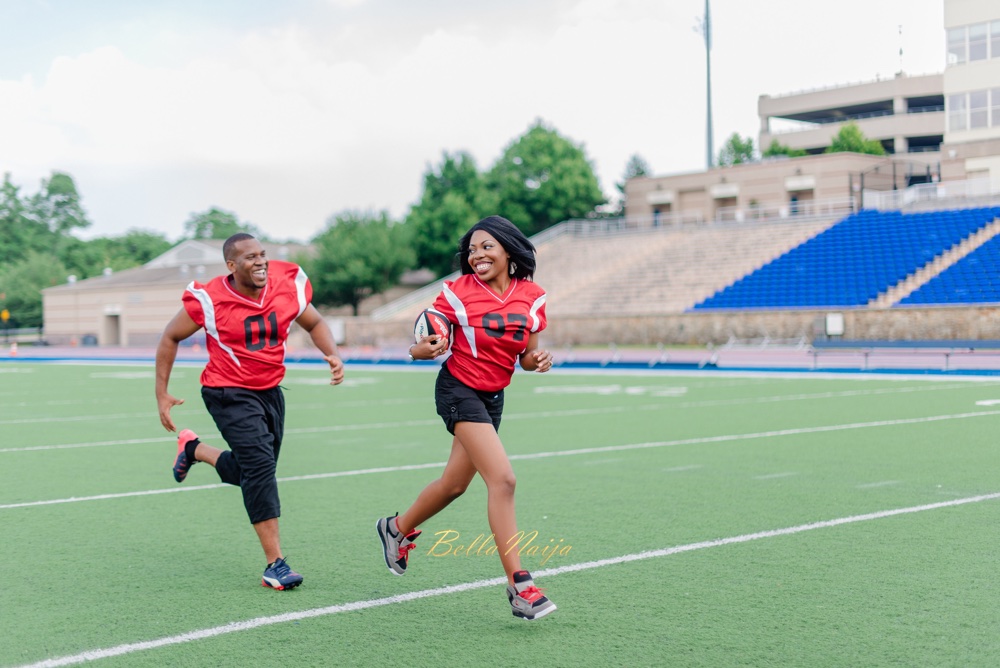 I told him I guess it was a possibility, but I might be a little busy due to the fact that I had to open my business that Sunday. He persisted so much so that I told him I would talk to my father about it.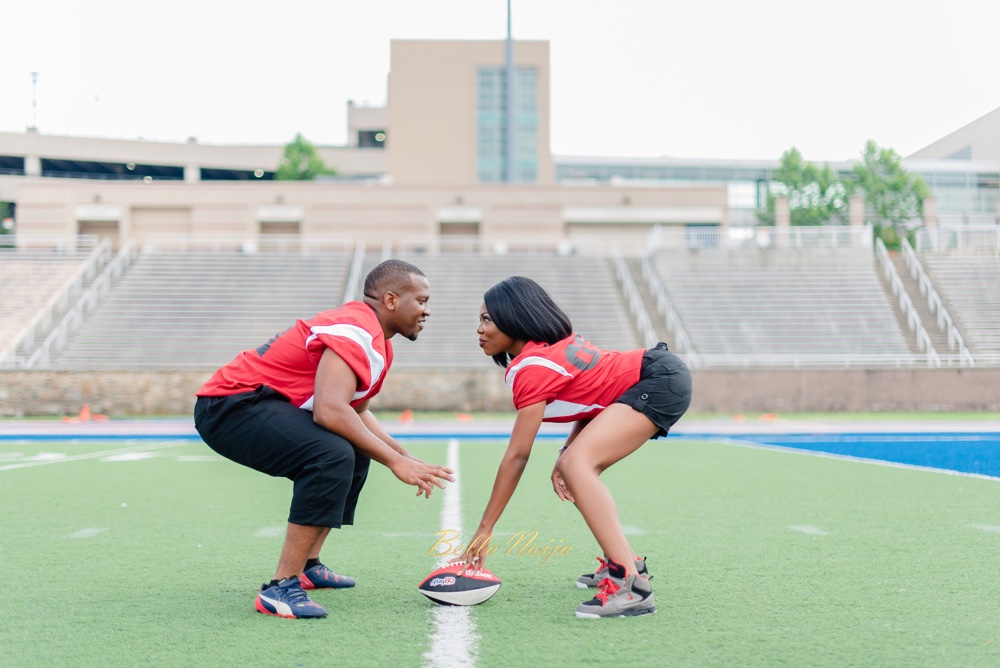 Surprisingly without hesitating my father said we were going to church and told me not to worry about the business. I became suspicious but I agreed to it.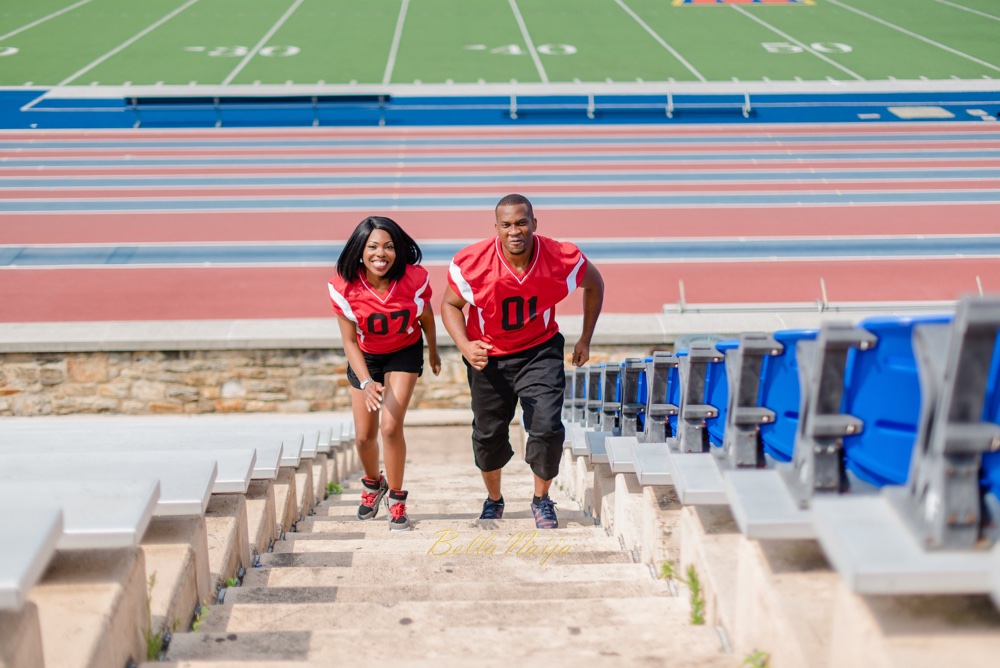 On that Sunday, I wanted to leave early so that I could open up the office for a scheduled employee but again my dad told me not to leave that we will open up late. Confused and shocked I didn't bother to argue with him but again my suspicions grew enormously.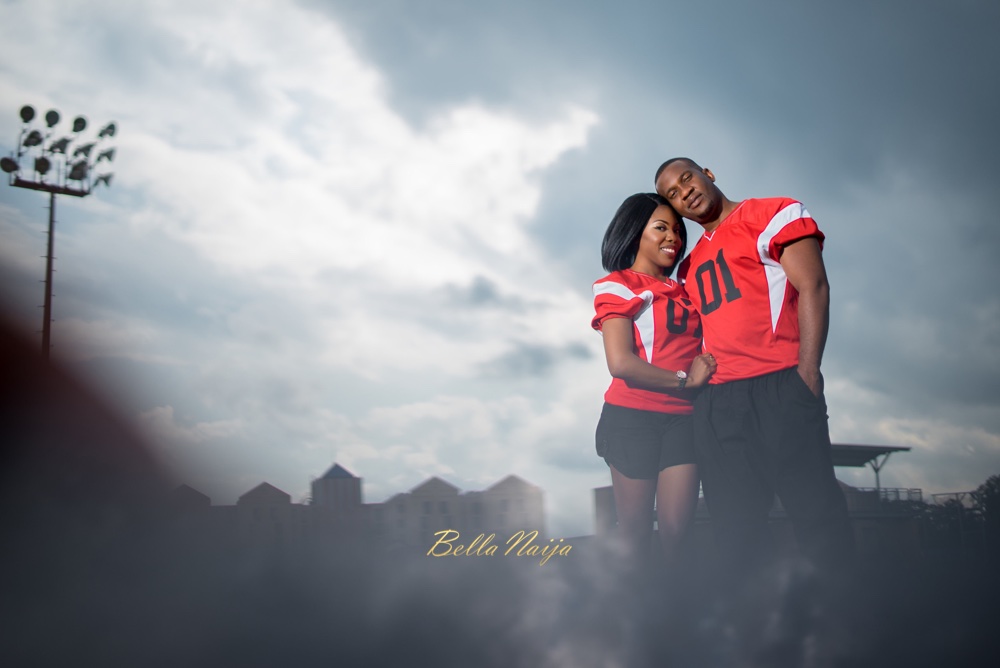 While at church my Pastor made an announcement of a special program after church and I looked over to Dare and he looked back at me with a confused look lol.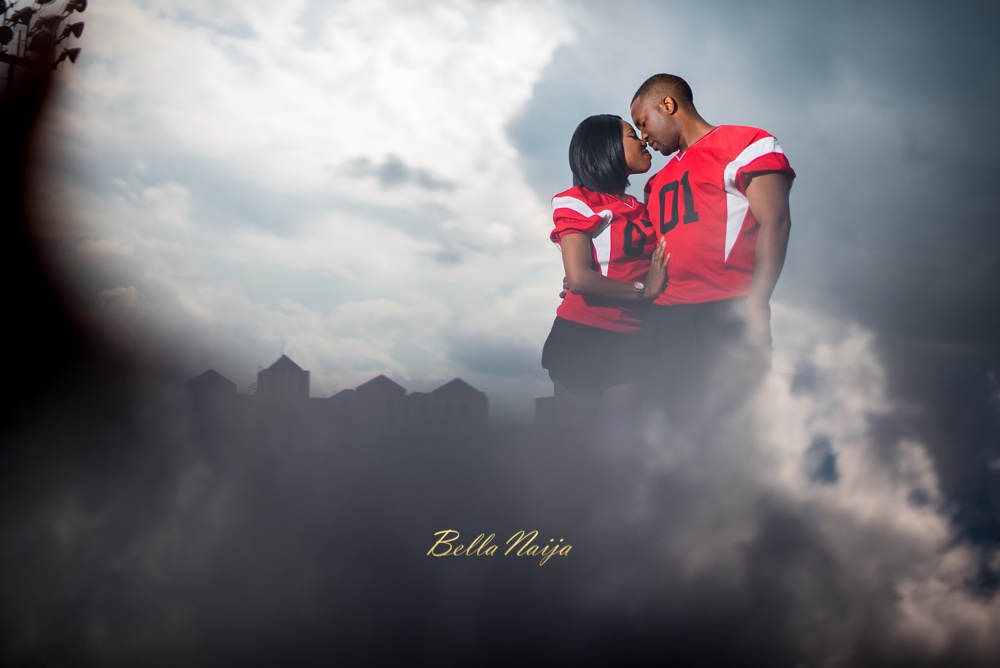 Finally, after the church offering was taken, my church brother Clemente called Dare up to the altar. Emotions quickly began to fill up, "would he start singing? What's going on? I think I should go to the bathroom"  These thoughts flooded my mind.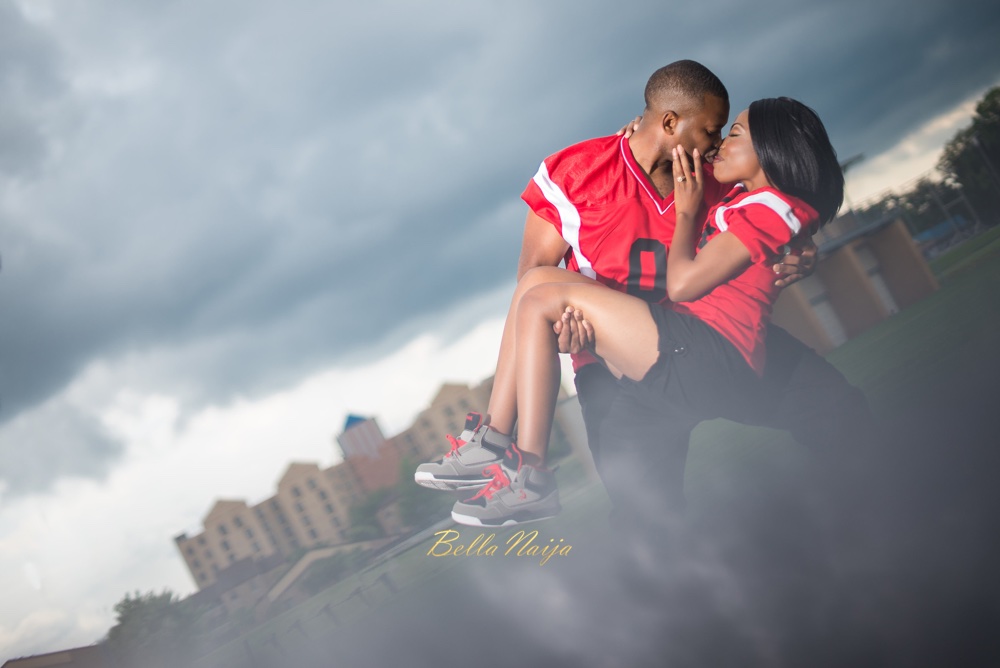 As soon as he began his speech with "5 years ago I met someone special..", all the bottled up emotions came out and I broke into tears.  No matter how hard I tried they just wouldn't stop.
I got a hold of myself for a second and when I looked up I noticed a camera on my face and that's when I knew it was real. Tears were still flowing and all I could do was cover my face. I remember hearing the Pastor's wife trying to calm me down saying "it's okay."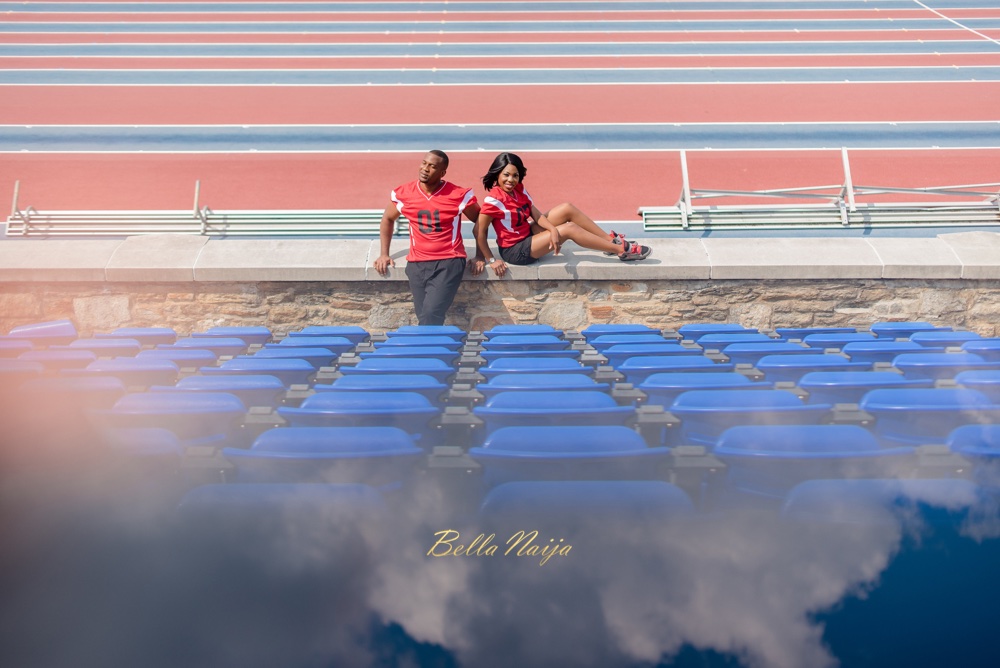 I looked up and there he was on one knee. The next thing I remember saying was YES!.
The Second Proposal
As told be the Planner, FTK Konnect Events
Qd surprised Andrea yet again and popped the question for the second time in the most romantic way with an upgraded ring at a Paint & Sip outing.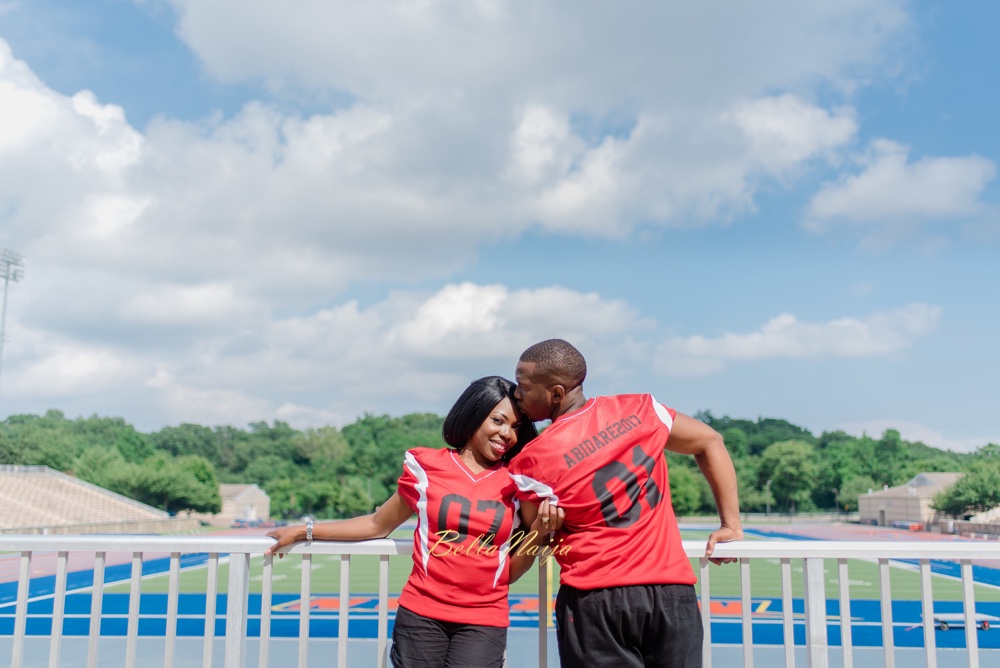 He asked us to plan for this so we went ahead and invited the bridal party ladies, the engagement & wedding photographer as well as the videographer.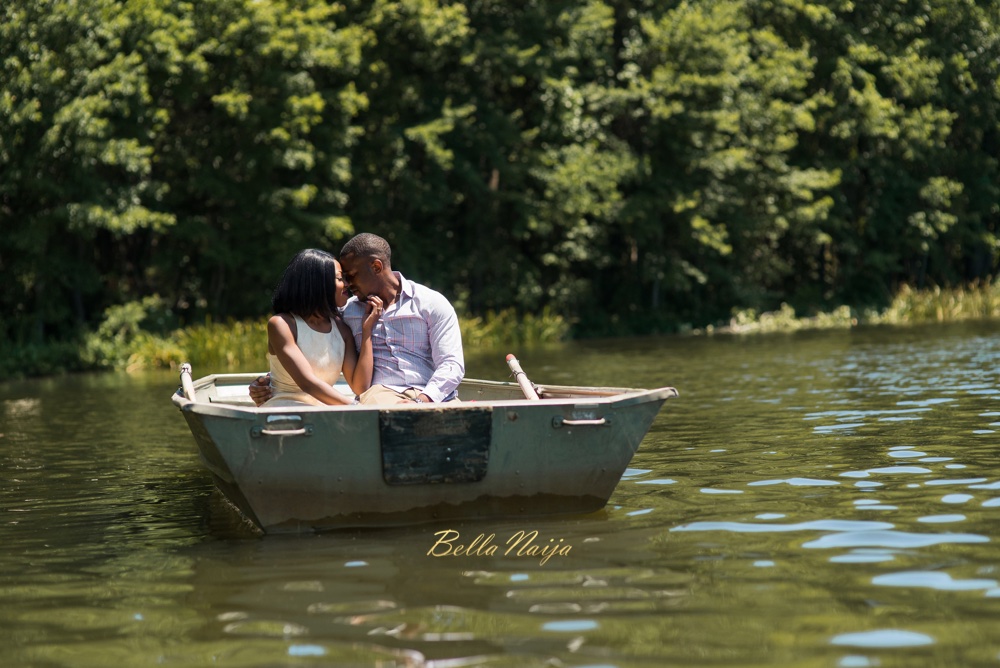 After their second engagement session with Tunji Sarumi Photography, we all pretended we wanted to do a relaxing activity but little did Andrea know we had planned a beautiful surprise for her.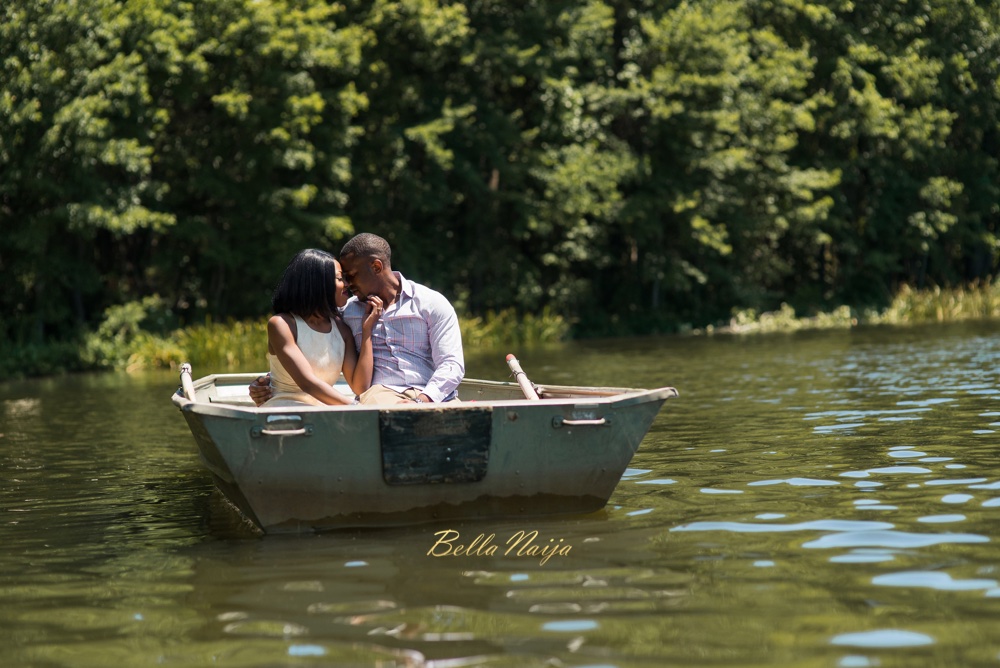 Her bridesmaids all played along with the plan we set in motion to start right after the couple's shoot. We had planned with the Pinots & Palette in Hoboken, NJ that at the end of the 2-hour class, Qd would propose to Andrea in front of the class.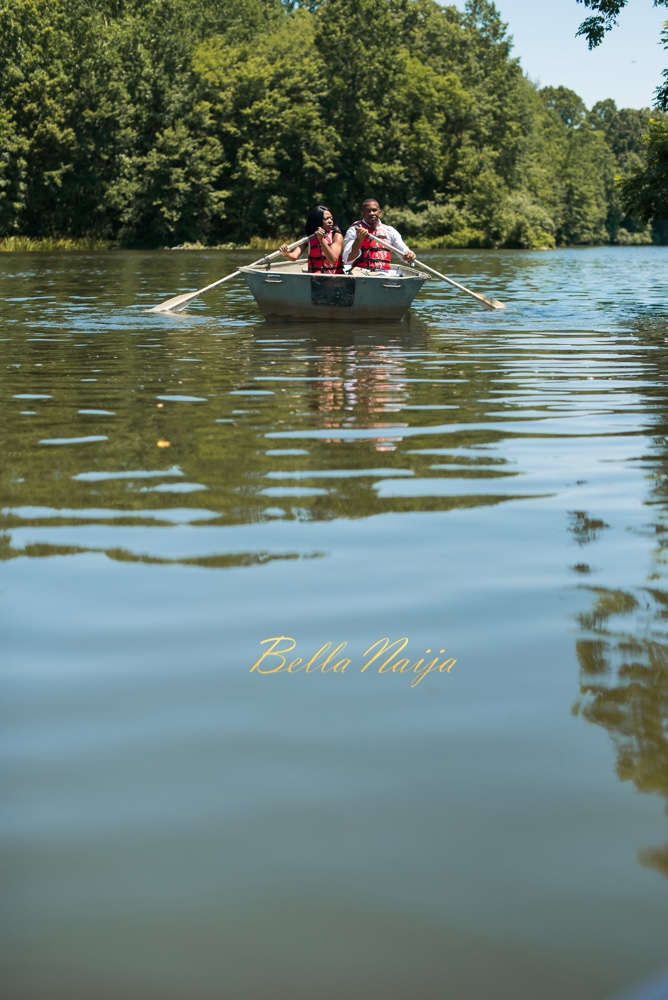 They were such a great sport and made the surprise even grander by asking couples to volunteer by showing their finished painting. Qd & Andrea came out, but little did she know that Qd's painting had been swapped to ask those 4 major words any girl would want be asked AGAIN & AGAIN…"will you marry me?"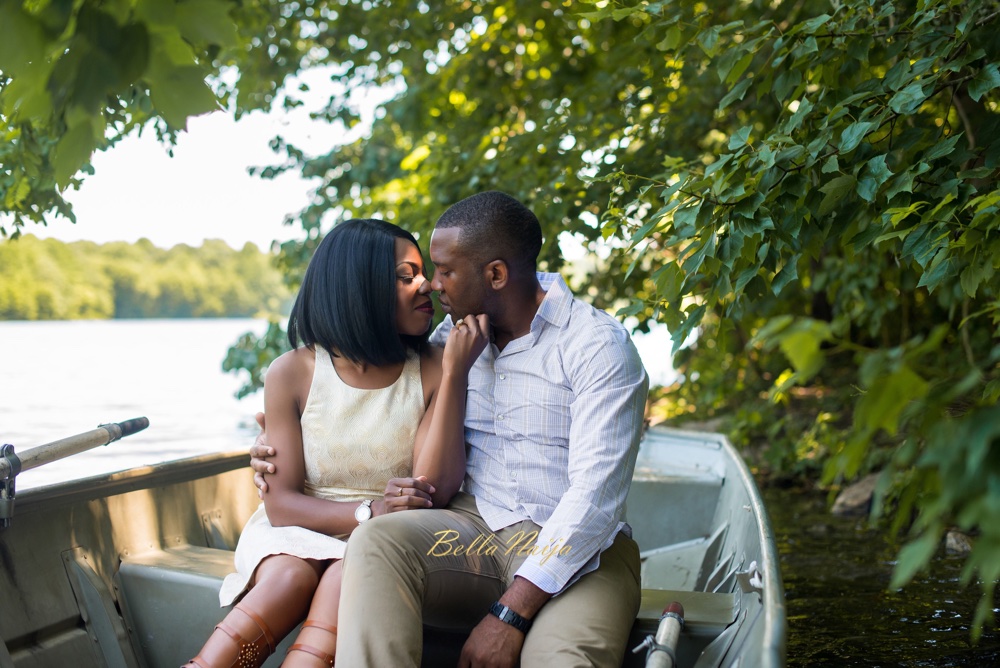 In this case, again, Andrea was truly surprised and shed a few tears with a joy-filled response of YES!
The entire class was emotional and happy for the couple.
The Proposal Video

Credits
Photographer: Tunji Sarumi | @Tunji_Sarumi
Wedding Planner & Coordinator: FTK Konnect | @FTKKonnect