So Sad! Man Loses his Days-Old Son Due to Poor Health Care
Facebook User Lawson Ojeme shared quite a sad story on his social media page about how the poor health care system in Asaba, Delta Sate, resulted in the death of his son.
The father who shared his joy on the 1st of April took to Facebook today to announce the loss of his newborn.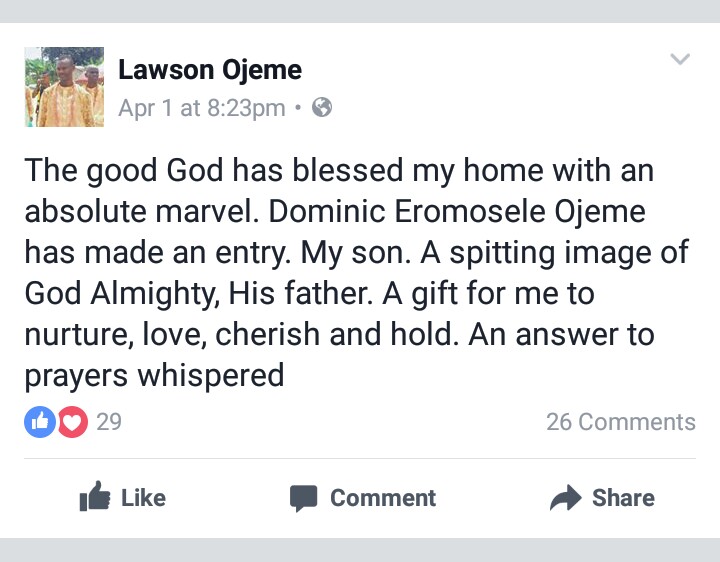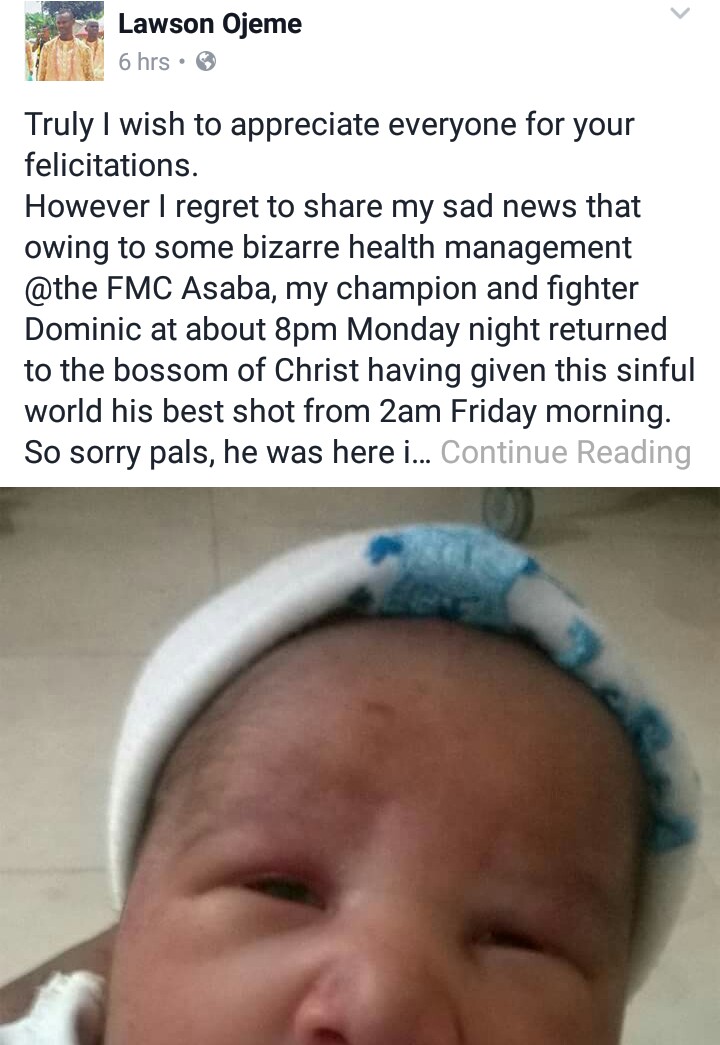 He wrote:
Truly I wish to appreciate everyone for your felicitations.
However I regret to share my sad news that owing to some bizarre health management @the FMC Asaba, my champion and fighter Dominic at about 8pm Monday night returned to the bossom of Christ having given this sinful world his best shot from 2am Friday morning.
So sorry pals, he was here in all heavenly splendour, overwhelming enough for me to share with you last Saturday but now he's gone. All glory and honour to our Heavenly Father Who gifts such timeless pleasure.
Adieu son.
This is so heartbreaking and a call on the proper authorities to ensure a functional health care system.