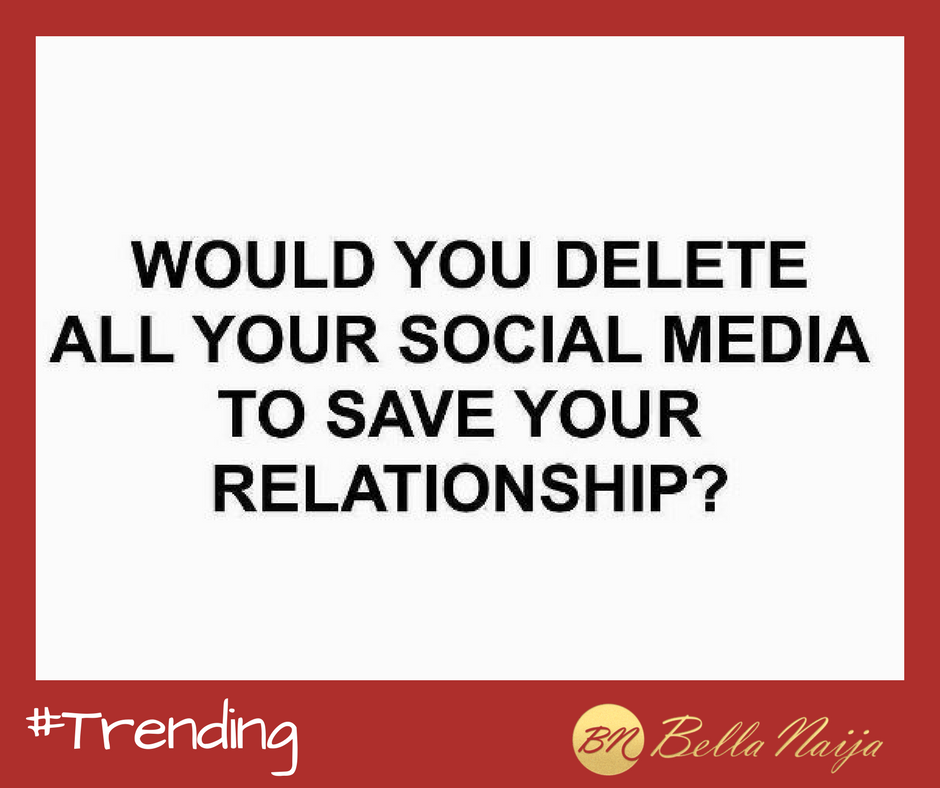 This question has been trending on social media for a couple of hours and we had to share! After spotting it on KraksTV we shared on Instagram and we've gotten some pretty interesting answers on our Instagram page (check that out here).
BellaNaijarians, would you delete all your social media platforms to save your relationship?
Hmm…
Our answer is NO. What's yours? And why?