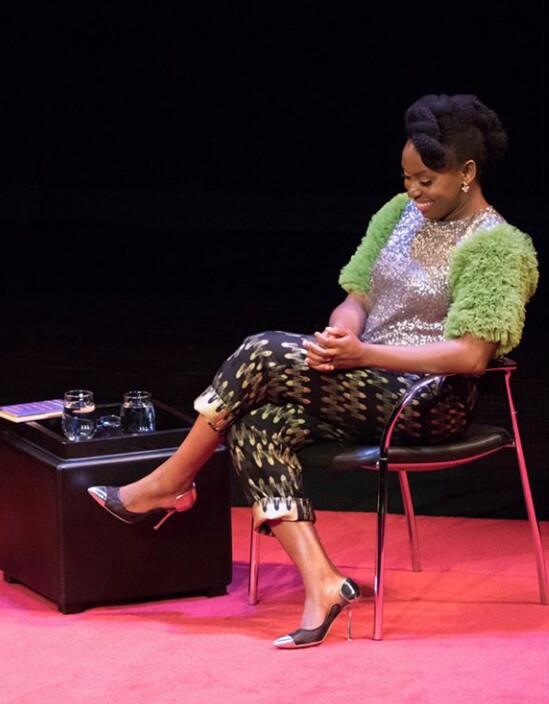 Award-winning author Chimamanda Ngozi Adichie has launched a 'Wear Nigerian' campaign.
The writer has lately been wearing Nigerian brands for her public appearances in a bid to support local designers. Fashpa, Mae Otti, Uju Estelo, Style Temple, Grey Projects, Fia Factory, Nuraniya, TNL Designs are some of the designers the author is patronising to name a few.
Chimamanda wrote on her Facebook page,
In the past few weeks, I've bought more Nigerian brands than I ever have in the past.

I've discovered new names, I've been filled with admiration for the women and men running their businesses despite the many challenges they face.

I'm particularly interested in 'inward-looking' brands, those for whom dressing Nigerian women is as important as other goals.
Her outfits are being documented on her Instagram page reportedly managed by her nieces, Chisom and Amaka.
Here are some of the Nigerian brands Chimamanda is wearing.
Photo Credit: @chimamdangoziadichie