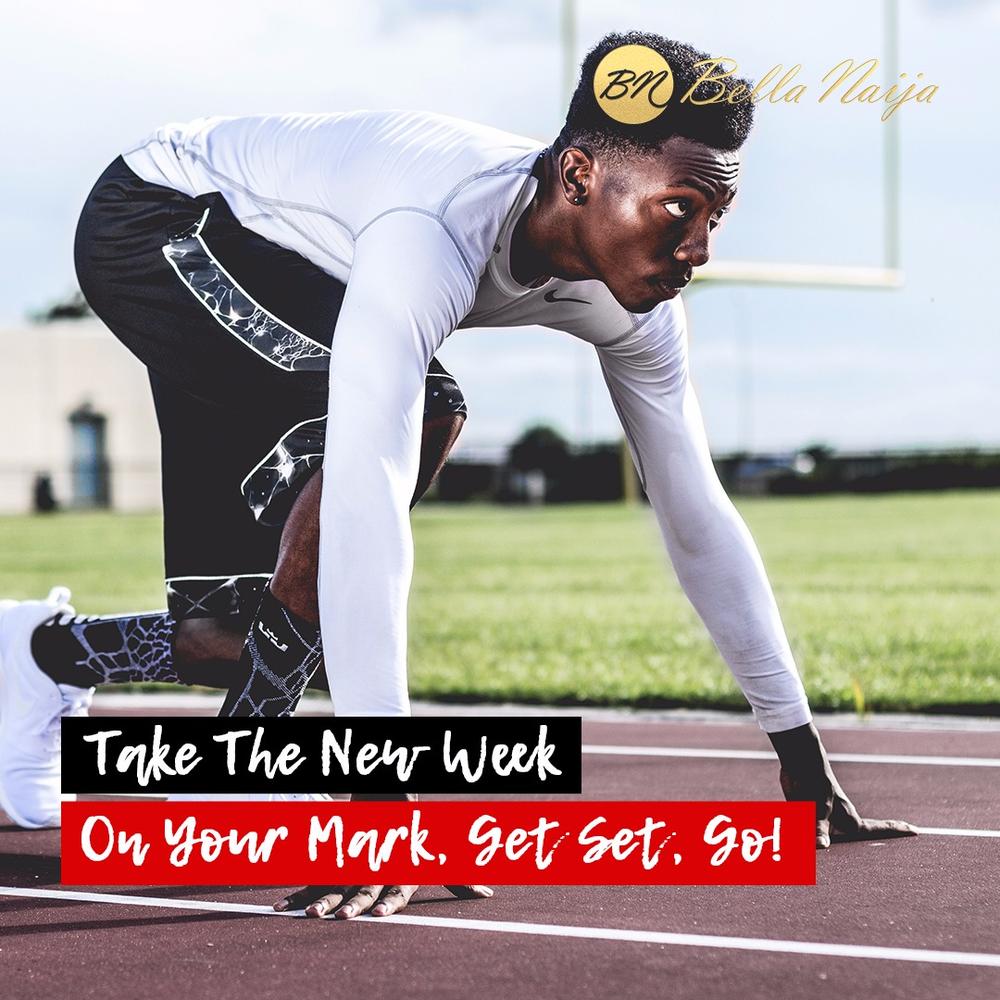 Welcome to a New Week BellaNaijarians!
What are your goals for the week? What are the things on your to-do list? Which ones do you have to do today? What time have you designated to get them done? Finally, what do you need to do NOW?
Answer these questions and start working. Only work provides results, so On your Mark, Get Set, Go!
Cheers!