#Trending: Are Commercial Buses a Better Transport Option as opposed to Ride-Hailing Services?
Following yesterday's discussion on Twitter about whether a guy is expected to pay a lady's transport fare when she visits him, there has been a lot of argument and several users expressly stated that commercial buses, popularly known as "Danfo" are a better option than ride-hailing services.
Another argument stemming from this one is if ride-hailing services should be classified as a public means of transportation.
Read screenshots below: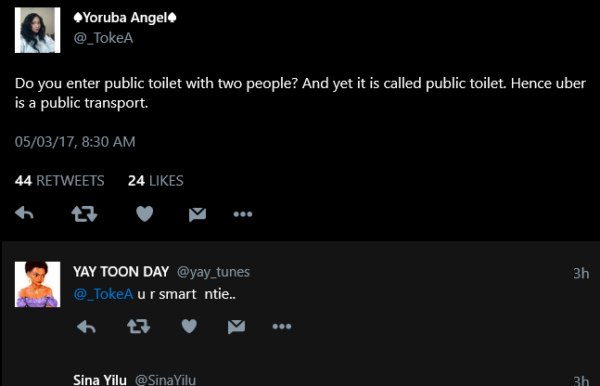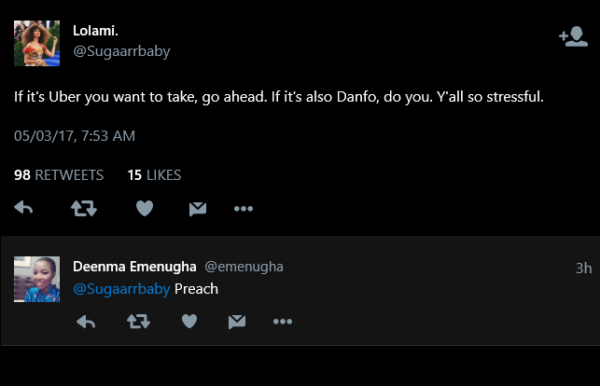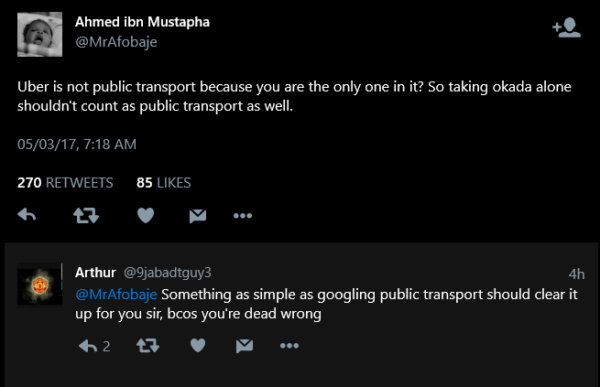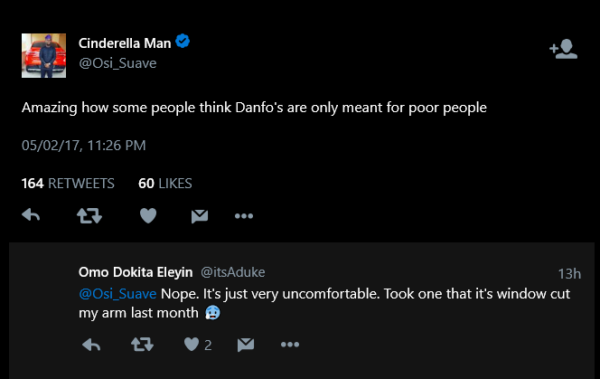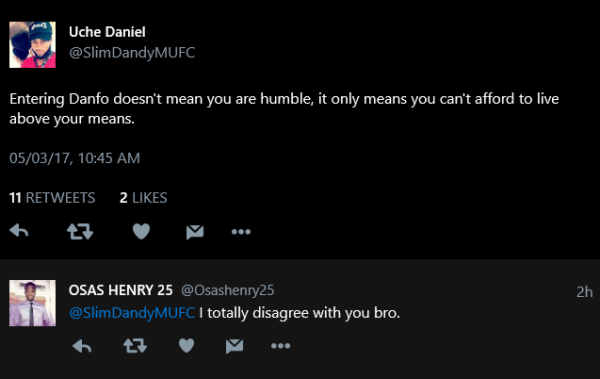 Share your opinions below