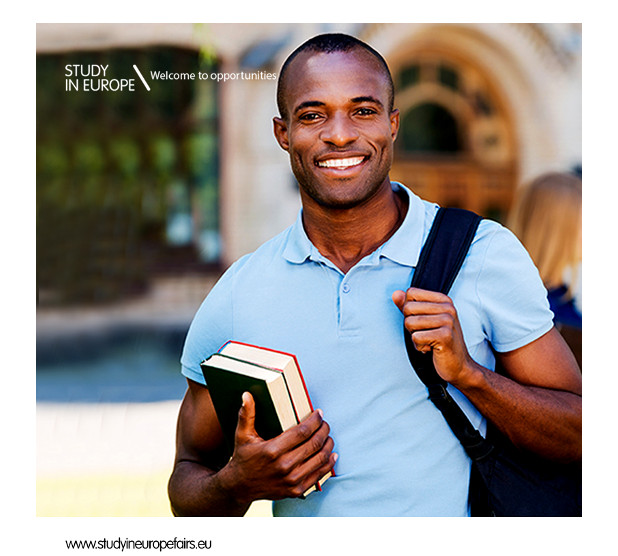 How would you like to learn more about the broad range of study opportunities, way of living and funding options for studying in Europe? How about meeting representatives of European higher education institutions and having your questions answered immediately?
Then, you should be attending the Study in Europe Fair 2017 coming up on Saturday 20th May 2017!
The Study in Europe Fair, is your chance to discover everything you want to know about studying abroad in Europe. At the fair you will have the opportunity to speak in person with representatives of many different European universities and embassies and join the ranks of people benefiting from study privileges from all over Europe!
Europe gives you more choices…
The Study In Europe Fair in Lagos is a fantastic opportunity to learn about Europe and the study options it offers. The fair attracts a broad range of different higher education institutions and national agencies/embassies from the the following 33 Erasmus+ programme countries: Austria, Belgium, Bulgaria, Cyprus, Czech Republic, Germany, Denmark, Estonia, Spain, Finland, France, Greece, Croatia, Hungary, Ireland, Iceland, Italy, Liechtenstein, Lithuania, Luxembourg, Latvia, the former Yugoslav Republic of Macedonia, Malta, Netherlands, Norway, Poland, Portugal, Romania, Sweden, Slovenia, Slovakia, Turkey and United Kingdom.
What else can you get?
If you're interested in educational opportunities in Europe, you should visit the Study in Europe Fair for the unique opportunity to get valuable information and personal advice about:
Bachelor, Master and PhD study programs in Europe
Funding and scholarship opportunities
Erasmus Mundus joint masters degree programme
How to apply for study programs
Student life in several European cities.
By attending the fair, you will also gain valuable information on cultural activities, accommodation facilities, visa counselling and review various offers of admission from Universities in attendance.
Who should come?
Students, parents, academicians, business professionals, educational institutions and anyone else interested in finding out more about undergraduate or graduate study in Europe, whether it be a degree program or short-term study program.
Attending the Study in Europe Fair 2017 will afford you insights to Europe's study privileges, as well as rich opportunities to advance your career.
To join and benefit from this fair, Click here to register.
FREE entry plus FREE Wi-Fi!
Date: Saturday, May 20th, 2017.
Time: 11am – 5pm
City: Lagos
Location: Eko Hotel & Suites, Victoria Island, Lagos.
Take advantage of the Study in Europe Fair 2017 and give yourself the winning edge!
Register TODAY!
________________________________________________________________________
Sponsored Content