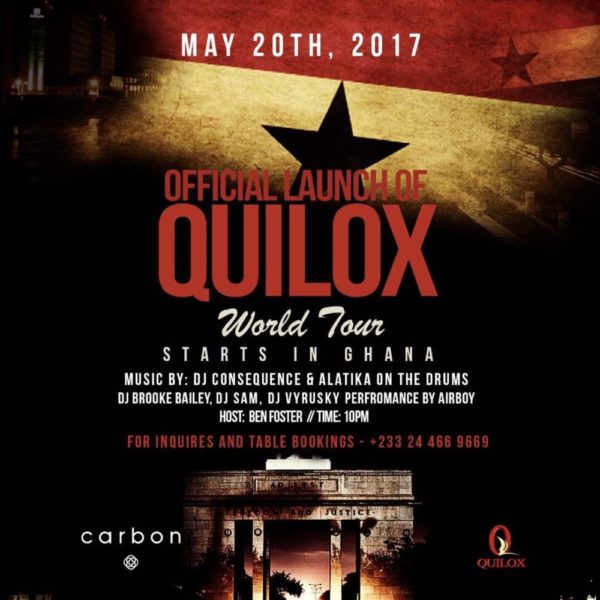 In more ways than one Club Quilox sets the pace in the Nightlife business and continually trends for the right reasons. Rated the most successful nightclub in West Africa, every night delivers an experience different from the last as the club has successfully infused a traditional element that compliments the contemporary songs being played and promotes the African sound and culture amidst a decorative flair that is lively and exciting.
In 2017, the Quilox luxury lifestyle experience will be replicated in 17 major cities across the world in grand style. The key individulas (Dj Consequnce, Alatika, Ben Foster, Special Ed) responsible for delivering what is now fondly called "The Quilox Experience" will be hosted in selected clubs alongside "The King of Nightlife – Shina Peller" in an event that promises nothing but optimum nightlife experience. The Quilox world tour corresponds with the rise of the afrobeats sound on the global stage and will also feature  artsist like Airboy and some of the biggest afro beats artistes in Africa on different stops of the tour.
The first stop on the tour is Club Carbon in Accra Ghana on the 20th of May 2017 and it promises to be explosive. See you guys there!!!
SOCIAL MEDIA:
Instagram – @clubquilox
Twitter – @clubquilox
SnapChat – @clubquilox
Website – www.clubquilox.com
______________________________________________________________________________
Sponsored Content