Strengthening Relationships & Celebrating Loyalty! MTN Appreciates Nonagenarian as part of its Know Your Customer (KYC) Exercise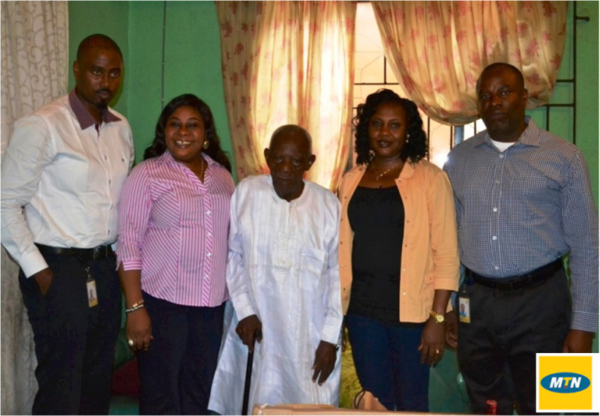 It was a special moment at the home of nonagenarian and MTN customer, Pa Paul Ijeh in Aniocha South Local Government, during a courtesy visit by officials of Nigeria's largest network. As part of its continuous drive to enhance customer service delivery while providing a distinct experience for its teeming customers, MTN has initiated a regular KYC (Know Your Customer) exercise. It was in response to this exercise that Pa Ijeh walked into the Asaba Walk-in Centre on March 21, 2017, to update his records.
According to MTN's Regional Customer Operations Manager (Asaba), Uchechukwu Okoroafor, staff at the centre was delighted to meet one of MTN's eldest customers. "We are happy to have customers who remain faithful and loyal to our brand, and consider ourselves truly privileged to serve special men and women like Pa Ijeh, who are a part of the generation that fought to establish this great nation.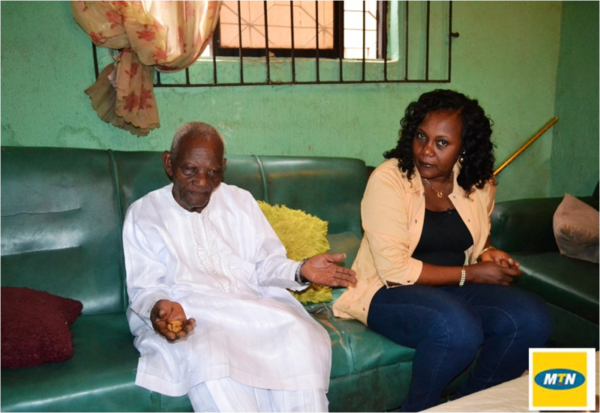 The 97 year old gentleman, who was patient and pleasant, engaging animatedly as his records were reviewed and updated. This struck a chord floor staff, who decided to do something extra to express our appreciation and respect, to specially recognize and celebrate him."
Leading the team of MTN officials, the Regional Customer Operations Manager presented Pa Ijeh with several gifts on behalf of the company; a phone, airtime, the new Lumos mobile electricity system with a year's subscription and a special letter of recognition.
Pa Ijeh was visibly excited as he made the first call to his son on his new phone. He also expressed delight over the installation of the Lumos Mobile Electricity solution (powered by MTN) designed to deliver uninterrupted power supply to his house using solar energy.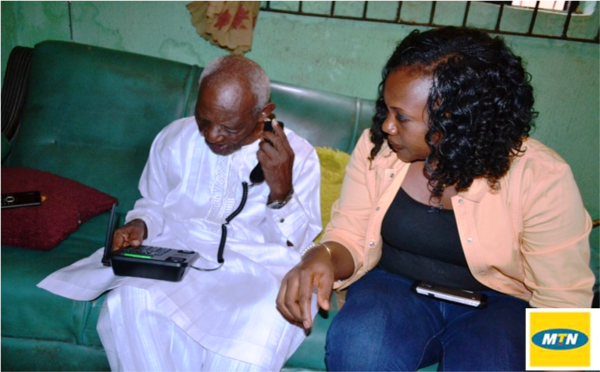 A retiree of the Nigerian Railway Corporation (NRC), Pa Ijeh expressed his appreciation to MTN for recognising him as one of their oldest customers. While praying for the management of MTN Nigeria and its workers, Pa Ijeh recalled his days in the active service of several organisations, noting that honesty, transparency and fairness were the virtues that kept him going. He urged all Nigerians to embrace these same values in order to attract the blessings of peace and long life.
He also called on other organisations to follow in MTN's steps by showing appreciation to their customers to ensure continuous patronage.
Other officials on the courtesy visit were MTN's Regional Sales Manager, Ifeanyi Otuya; Enterprise Business SME Sales Manager, Gloria Ozako and Acting Senior Customer Relationship Partner, Asaba Service Walk-in Centre, Ifeyinwa Ilozor.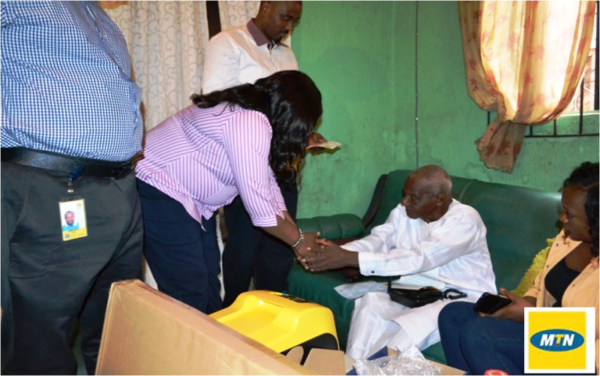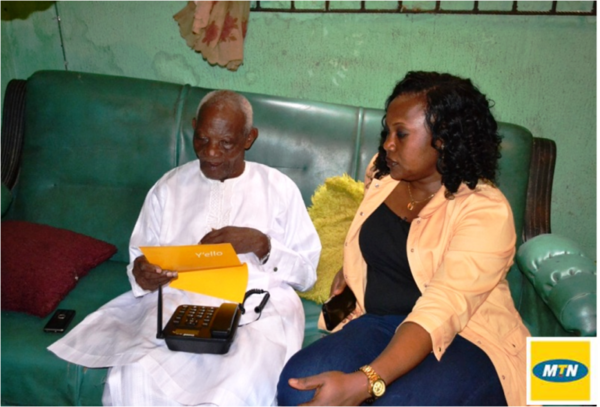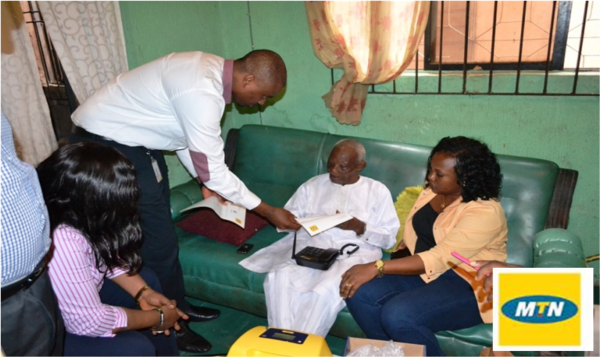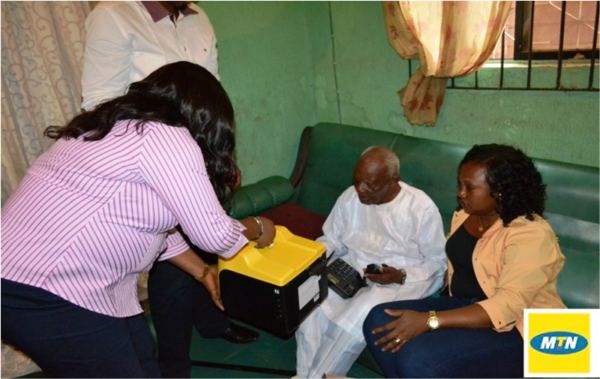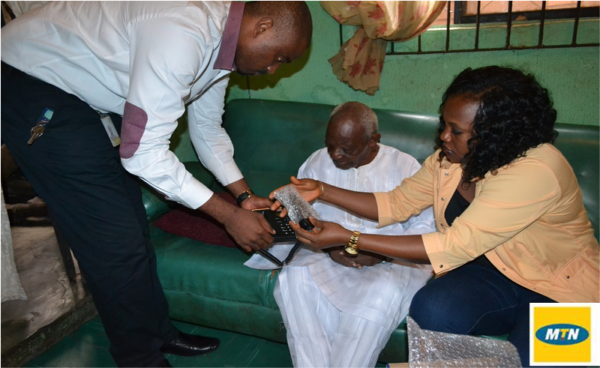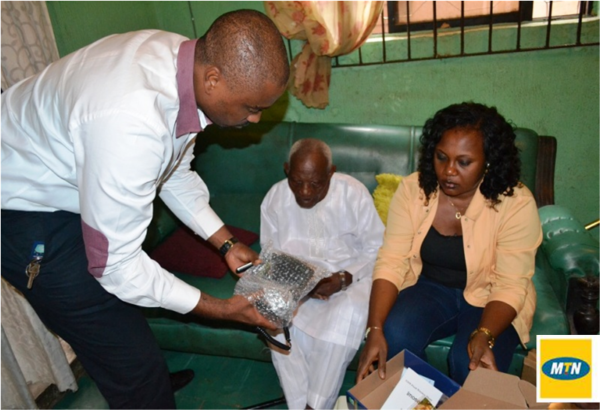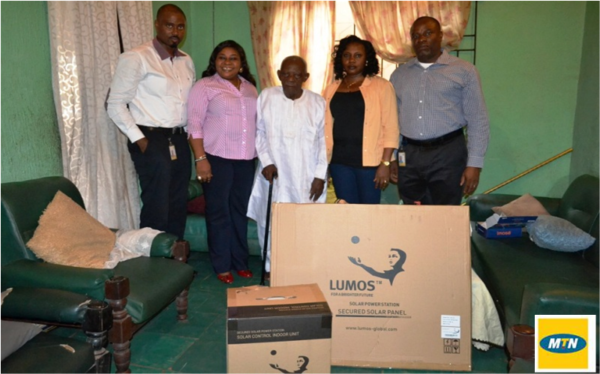 ________________________________________________________________________________
Sponsored Content