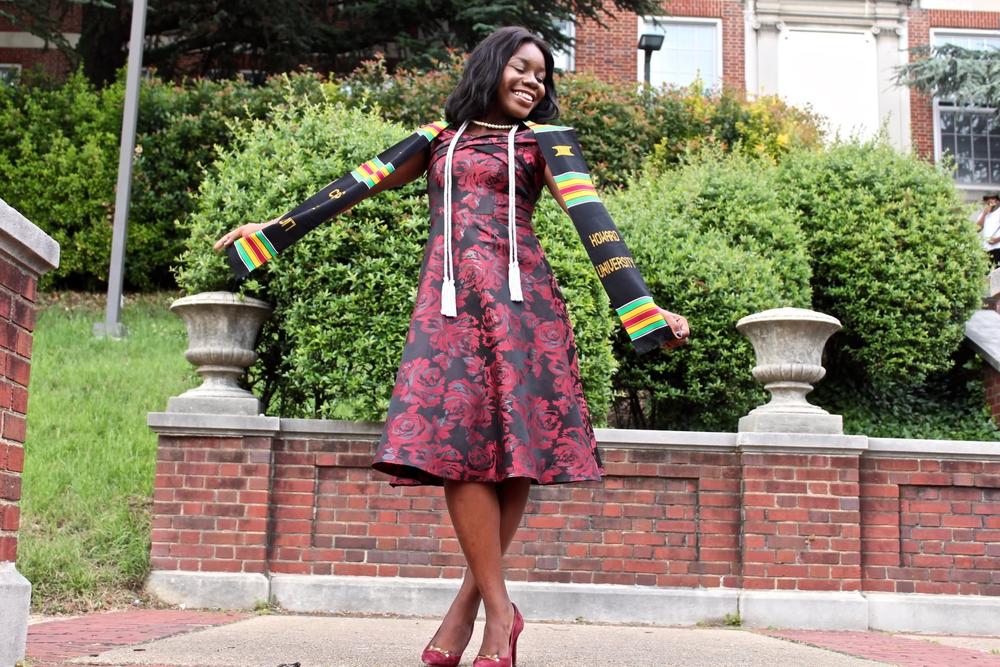 18-year-old Nkechinyere Chidi-Ogbolu is inspiring us with her drive and quest for knowledge.
The Nigerian teen just graduated summa cum laude from Howard University with a degree in Chemical Engineering but she's not stopping there…she already has plans to get her doctoral degree.
Nkechiyere has made history as the youngest person to graduate from Howard this year, and one of the youngest in Howard's history.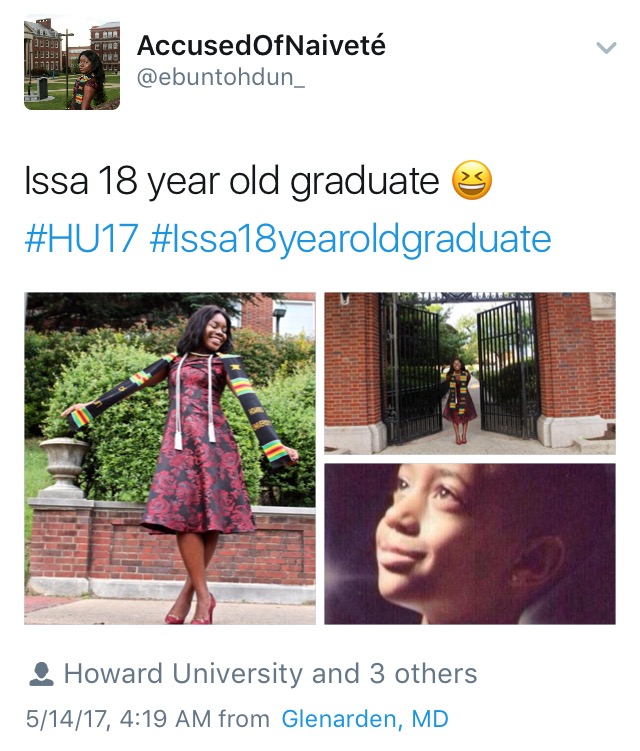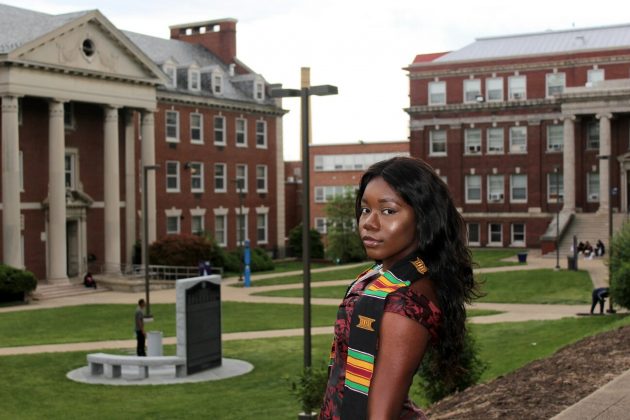 According to USA Today College, she's now preparing to start a Ph.D. program at the University of California-Davis after the summer ends. She'll be studying biomedical engineering with a focus on creating and discovering new medicines.
Nkechiyere had a chat with USA Today College on how she was able to cope with being away from her immediate family while in school, her course choice and more. Read that here.
In the next few months, a graduate program is not all that is on Nkechiyere's mind as she reveals that she's also working on a book called "Tales of an Uber Minor in College".