Nigeria to Begin Yam Exportation to UK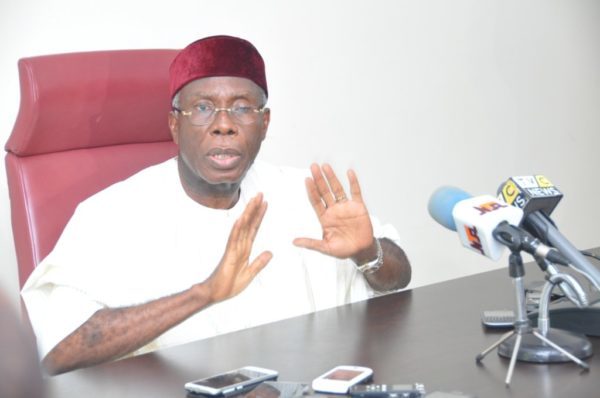 Nigeria will begin yam exportation to the United Kingdom with 72 tons of yams in three containers, the Minister of Agriculture, Audu Ogbeh said.
He said the matter was tabled at the Federal Executive Council (FEC) meeting on Wednesday as a major milestone in the export market and diversification process.
According to the minister, the country would strive to export more yams and other food commodities to other countries to earn more foreign exchange.
The minister also said Nigerians should not panic because the country will not face famine as initially feared.
According to him, Nigeria accounts for 61 per cent of total yam output in the world while the rest is shared between some countries in West Africa and the West Indies.
He said it was an embarrassment not to find Nigerian yams in foreign markets and the exportation was significant because as Ghana was targeting $4 billion from yams in the next three or four years Nigeria being the masters in yam business had no business lagging behind.
Ogbeh said most of the yams produced locally were lost to wastage because of poor technologies and preservation.
He, however, said the issue was being addressed by using solar coolers in markets and producing areas to keep the commodity at 14 degrees Celsius to last about two or three years.
Ogbeh said the point was made because of the FG's diversification, economic recovery and growth adding that the country had to export what was needed by other countries to earn more foreign exchange.
He said labour was the only challenge the country might face, adding that mechanization was introduced to solve the problem.
He noted that a new plough was designed for tractors at the Nigerian Centre for Agriculture Mechanisation, Ilorin, to make yam heaps.
He said with the mechanization in place farmers would see yam cultivation and export as an economic opportunity.
Ogbe added that good news was the request for roast cashew nuts by Wallmart, the biggest retail shop in the U.S.,  worth about 130,000 tons of processed cashew nuts per annum valued at $7 billion.
He said Nigerian cashew was hitherto shipped raw to Vietnam, which processed and exported same to U.S.
According to him, the said the possibilities in agriculture was limitless and the Federal Government will in 2017 create six cashew processing factories in  Enugu, Imo, Benue, Kogi, Kwara and Oyo the existing cashew belt.
He said that Nasarawa and Kaduna also grew cashew in quantum adding that the increase was because of the focus on non-oil exports.
He said the government was also targeting industrial starch for textile industry and export to China adding that India was also asking for all sorts of beans for their $100 billion beans market.