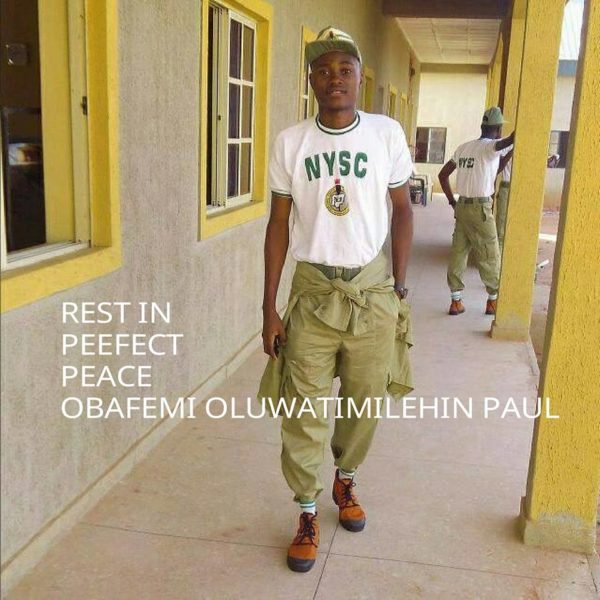 A corps member Obafemi Oluwatimelehin Paul suffering from Aplastic Anemia, has died.
The corps member, whose family had been sourcing for funds on social media, was diagnosed with the disease at the National Youth Service Camp (NYSC) Camp in Kebbi State. He was transferred to Oyo State and was admitted at the University College Hospital, Ibadan for treatment.
Aplastic Anemia is a condition in which the hematopoietic stem cells in the bone marrow are damaged which causes one to have a deficiency of red blood cells, white blood cells, leukopenia and platelets.
In a Facebook post the deceased's brother, Nathaniel Oluwadamisi Obafemi mourned his death.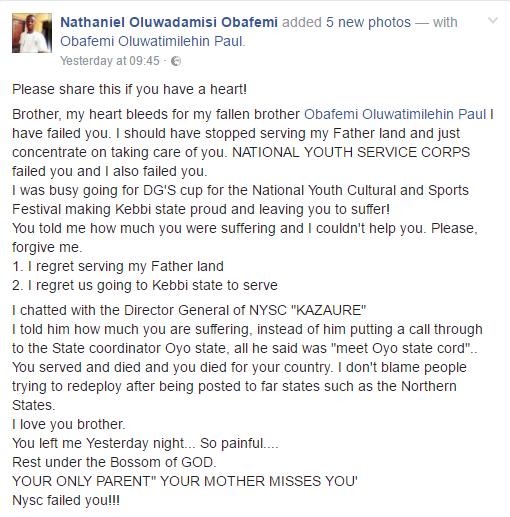 Condolences to the family.
Photo Credit: Facebook – Nathaniel Oluwadamisi Obafemi