A Twitter user shared a hilarious compilation of "20 Suggestions for driving in Lagos" and the tweet has been trending… we just had to share.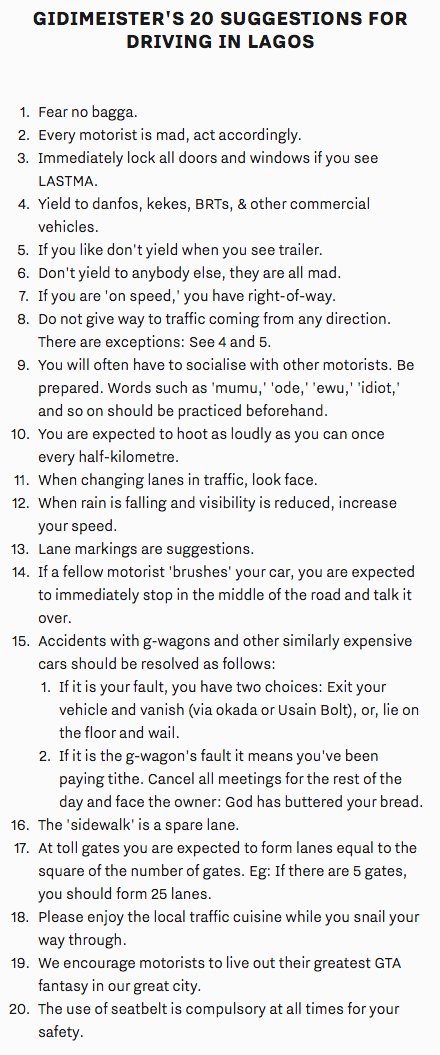 Here are 20 suggestions for driving in Lagos. I hope you find this helpful. pic.twitter.com/AhSNcvl7Sy

— Gidimeister (@Gidimeister) July 7, 2017
Note: We are in no way endorsing these suggestions. This is purely for comic relief.