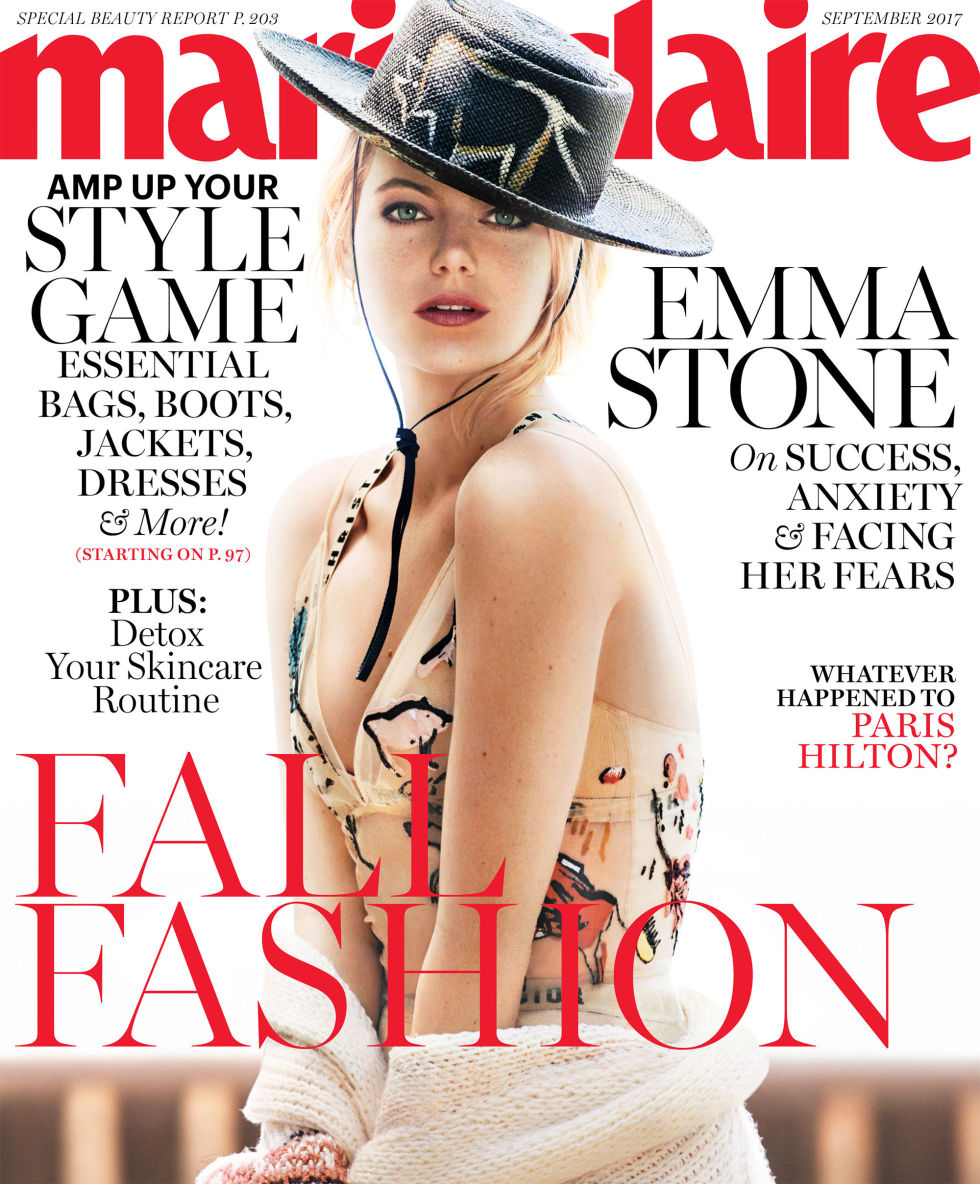 Emma Stone channeled cowgirl-chic vibes for the cover story of Marie Claire magazine wearing her statement hat and full outfit from the Christian Dior spring/summer '18 catwalk.
But her style is not the only thing making a statement in this September issue of the magazine, she talks about her role in the new movie Battle of the sexes where she plays Billie Jean King; one of two tennis stars fighting for the same spot. The movie addresses serious political and social issues like equality of the sexes.
About her role in the movie, she says
I have never really considered the physicality of a person or of a character. Maybe because I hadn't played a real person–there wasn't someone who looked a specific way or whose hands moved in a certain way. So that was what I focused on more than anything: building from the outside in.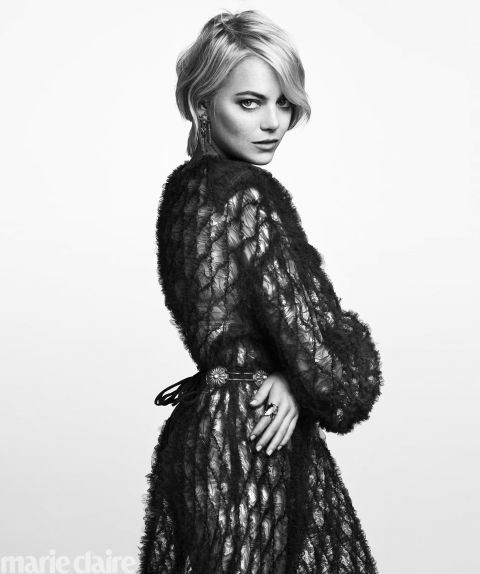 She also talks about speaking out for equality
There is so much power to our voices, and we need to speak out. That's something that I struggled with in the past, but it's very hard not to feel galvanized right now, politically or consciously.
Watch the BTS video
Read the full interview on www.marieclaire.com