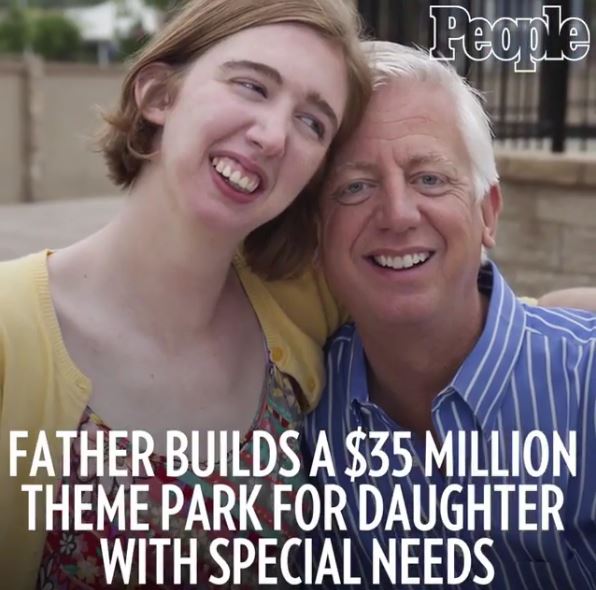 All the feels! A father Gordon Hartman has built a $35m theme park for his special-needs daughter.
He had watched his then-12-year-old daughter who is on the autism spectrum have trouble making friends at a family vacation.
The incident led him to search for a place where his daughter could meet people who knew how to interact with her.
When he found none, he decided to build one himself – Morgan's Wonderland, where people with or without disabilities can play together.
Admission in the theme park is free for people with physical or mental disabilities.
See a video of the father and daughter below:
Photo Credit: Instagram – People