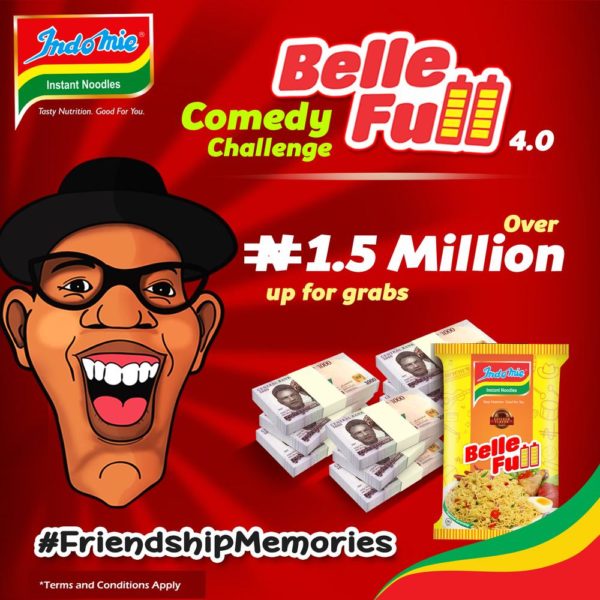 Do you have an interesting food memory of you and your friends? Memories like when you and your friends were so hungry that you had to sneak out of something important to grab a bite of food or one where you all had to contribute your last cash to prepare something to eat, are examples of such memories that will stay with you for a long time. Now, with the Indomie Bellefull challenge, you can share your friendship memories, get everyone laughing hard and also win amazing cash prizes of up to N1.5m.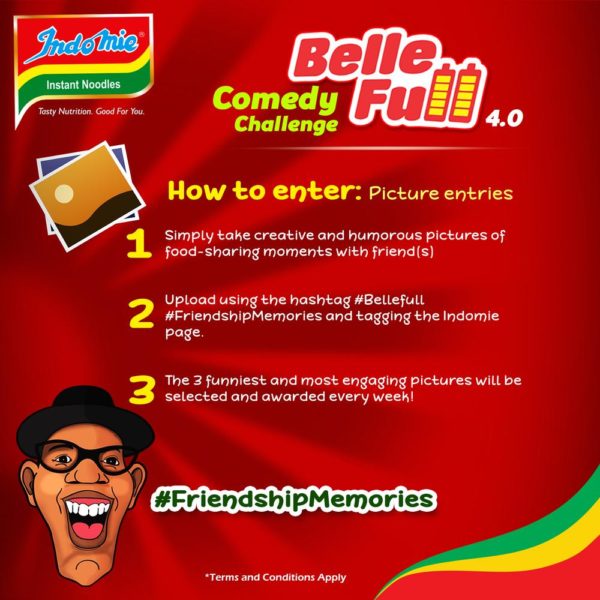 All you need to do to be a part of this challenge is to record a funny video not more than 50 seconds, showing a food sharing moment of you and your friends and upload here or send a link to your video to [email protected]. You can also upload your social media page, tagging the Indomie brand page and your friends using the hashtags #Bellefull #FriendshipMemories.
Don't fail to make the video very funny, showing a pack of Indomie Belleful and a bowl of cooked Indomie noodles. The 10 funniest videos will be selected for the finals, where a panel of judges alongside the contestants will critically assess the videos.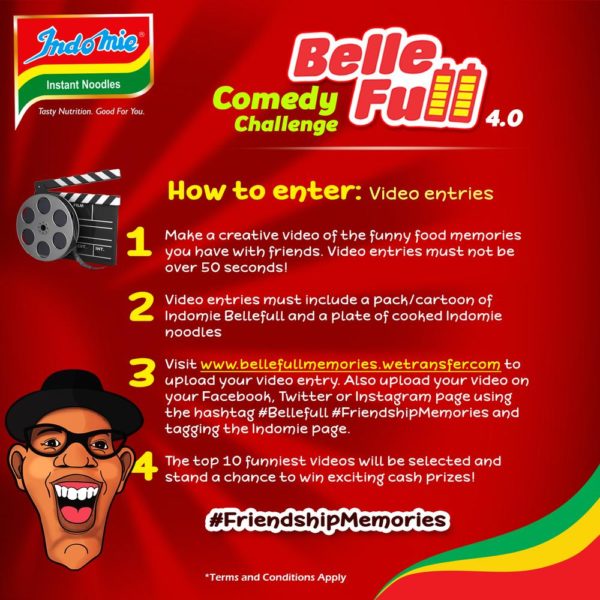 You can also participate in this engaging competition by sending pictures. Simply take a funny picture of a food sharing moment with your friends and share on social media, tagging Indomie with the hashtags #Bellefull #FriendshipMoments and stand a chance to win 3 months supply of Indomie Noodles!
What are you waiting for? Many entries have been sent in. Yours could just make the difference. So, hurry! Send your videos and pictures now.
—————————————————————————————————————–
Sponsored Content