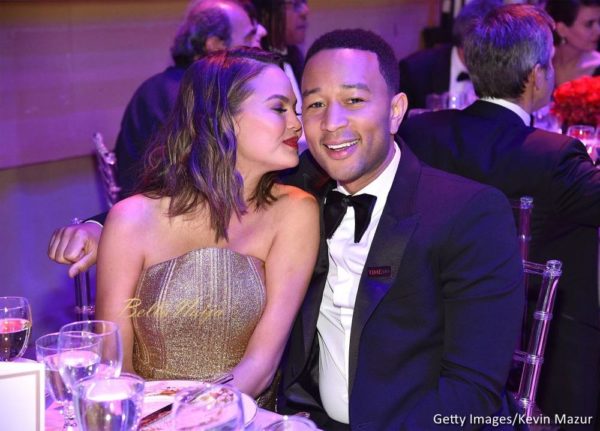 A couple of days ago star model Chrissy Teigen opened up about her struggles with alcohol and how she's doing her best to drink less.
In a recent chat with Cosmopolitan magazine, her husband and superstar singer John Legend shared details on how he's trying to be the most supportive that he can be.
John Legend stated in his chat wit Cosmopolitan that, "When she was thinking about how she wanted to drink less, we talked about it. I just want to support her. I want her to be happy and to live the fullest, most awesome life she can, and I want us to do it together. Whenever she sets her mind to anything, I always tell her, 'I want to support you and help you do it. I don't want to present myself as the 'perfect spouse' and I don't want to present our relationship as the 'perfect relationship' because I don't think anybody meets that definition. I think it's too much pressure to put on anyone."
John Legend also spoke about masculinity, fertility issues and life with Chrissy in general.
Photo Credit: Getty Images/Kevin Mazur