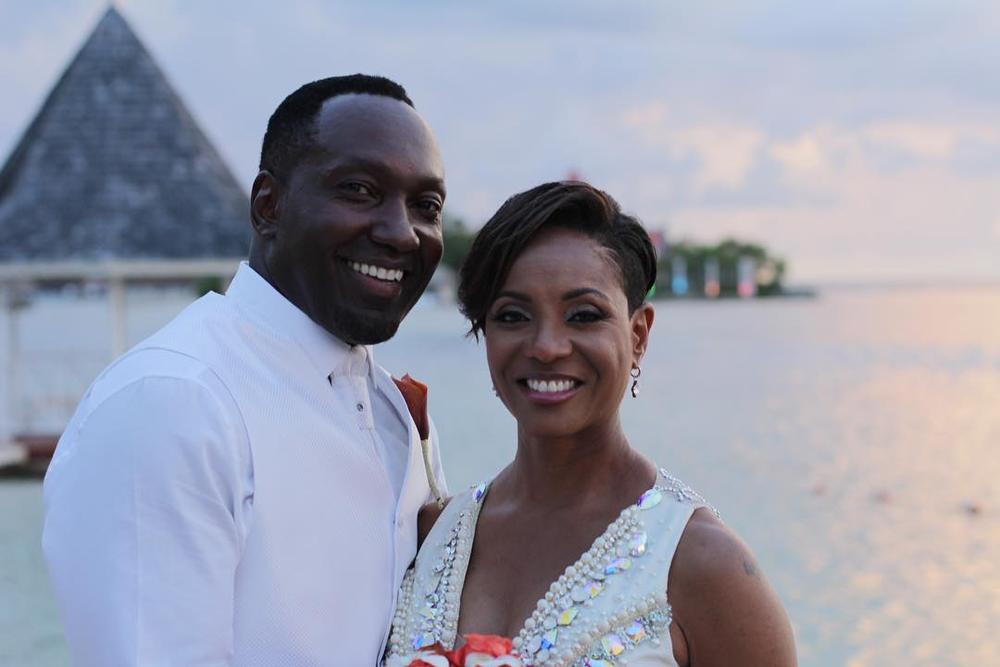 Legendary rapper and co-founder of the Hip Hop Sisters Foundation MC Lyte born Lana Moorer married the man of her dreams Marine Corp veteran and entrepreneur, John Wyche over the weekend in Montego Bay, Jamaica.
According to Essence the couple's romantic beach wedding held at the Sandals Royal Caribbean Resort with close family and friends.
In the story covered by Essence the rapper cum actress said they both met online earlier last year and things really took off from there. She shares the whole juicy story of how they met up until the point of their engagement in her new book Your Man and Your Money: How To Get'em and How To Keep 'Em.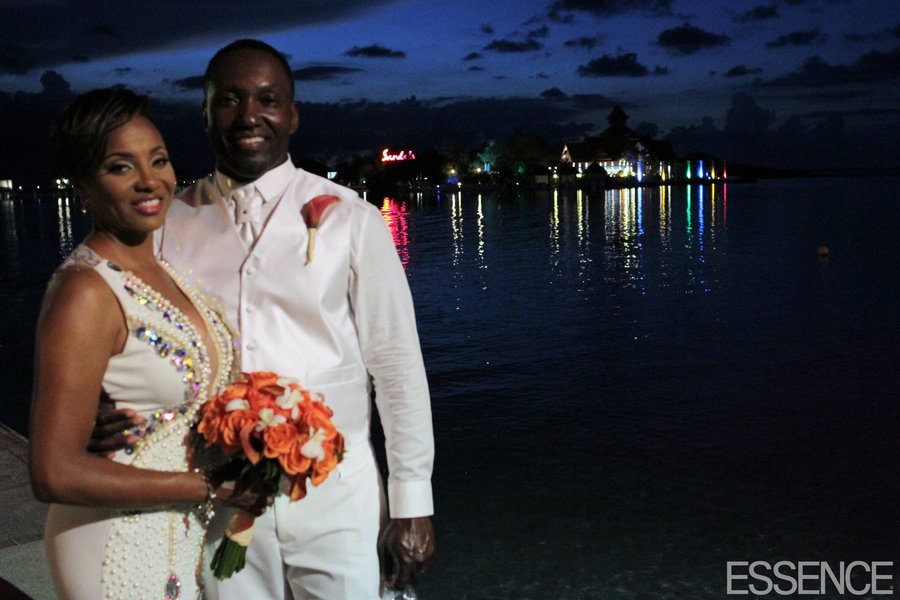 When asked at what point she knew she wanted to marry him, she said
One day when we were talking and I looked into his eyes. It was so much honesty and truth in his eyes. My biggest thing with dating was to be vulnerable. And with him, I could totally let go and be myself.
The same question was asked the new husband and he said
We are starting out with a strong foundation. A few months into getting to know Lana I knew I wanted this woman as my wife.
MC Lyte shared an adorable couple selfie on the big day with the caption Today marks the blessing of FOREVER. #exhale #myking?❤
The gorgeous wedding was planned by Bobette Gillette and Andre Wells of Events by André Wells and the ceremony was officiated by Elder Robert Pierce.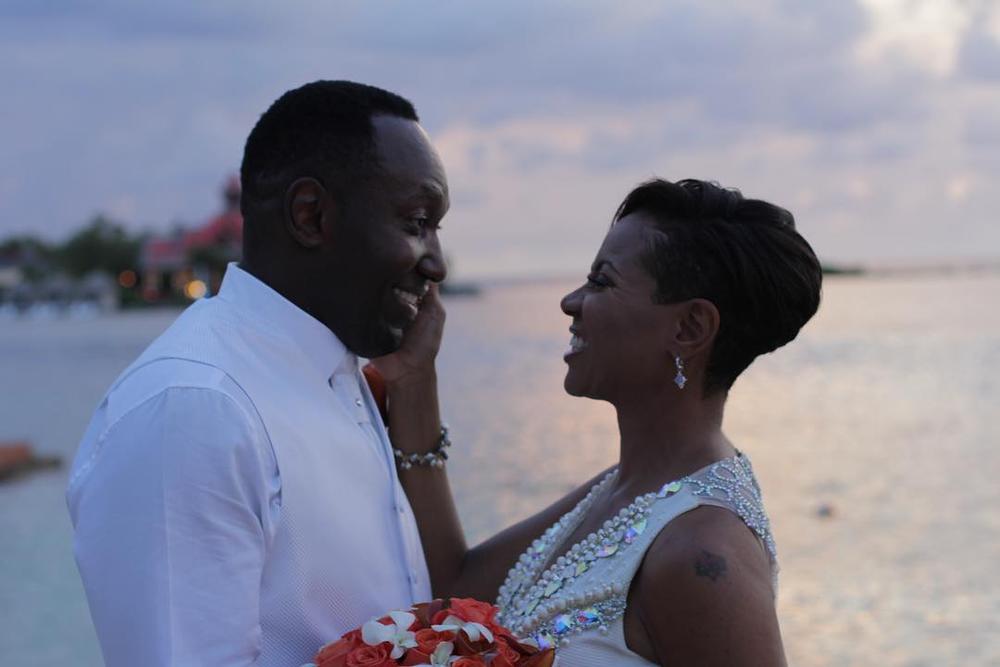 Read the full story on www.essence.com