Mente de Moda is proud to announce a beautiful partnership in store for our vendors interested in showcasing for the month of September. Fashion heads are quite familiar with the annually held West African Fashion Week and this year we would be giving our ever so innovative vendors an opportunity to partake in this event which attracts the finest minds in the business, insightful consumers, and fellow fashion and lifestyle business owners. Take advantage of the three days spread for a heavily subsidized price on each stand coming in three different sizes:
2 x 2 Meters (N24,000)
2 x 3 Meters (N34,000)
3 x 3 Meters (N44,000)
(This includes food and drinks)
St. Eve West African Fashion Week themed Fashion on the Street 2017 is a 3-day fashion event
Date: Friday, September 8th -Sunday, September 10th, 2017
Venue: Eko Atlantic City
Fashion on the Street 2017 will focus on discovering creative individuals all over West Africa and give them a platform to shine.
This alliance is especially sympathetic to our cause at Mente de Moda to bridge the gap in local retail and give fashion, lifestyle, culinary and art entrepreneurs an equal playing field to thrive.
Guess what! Forward moving brands have already made their move and secured their slots including: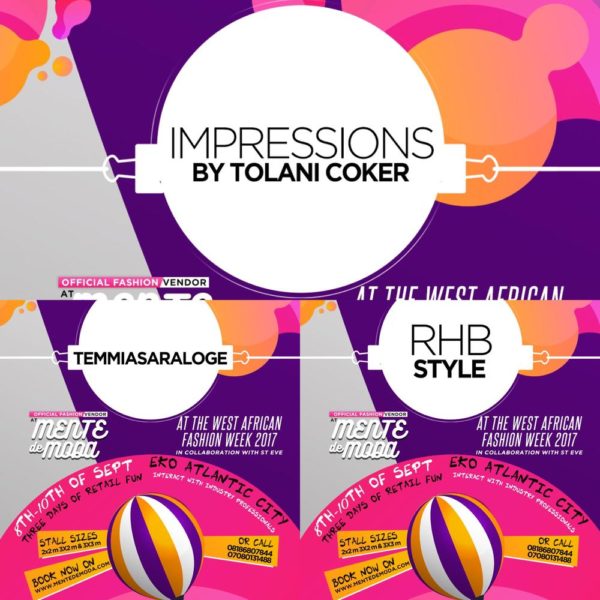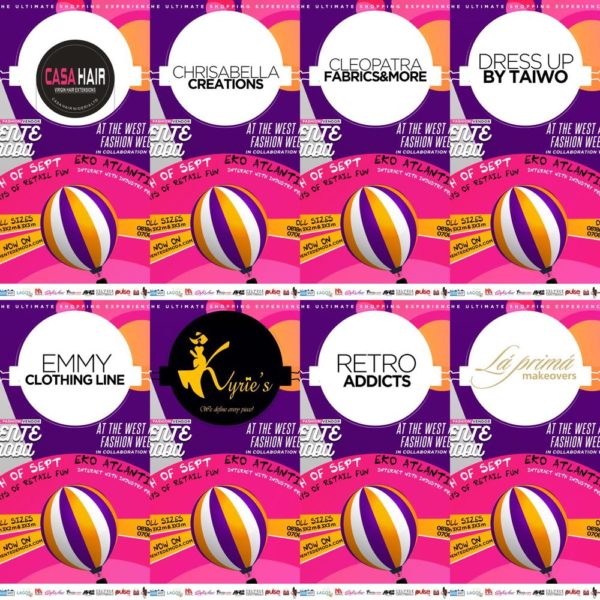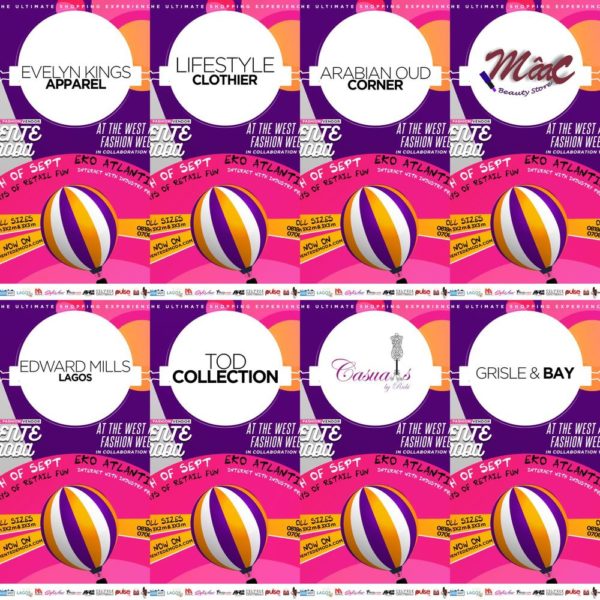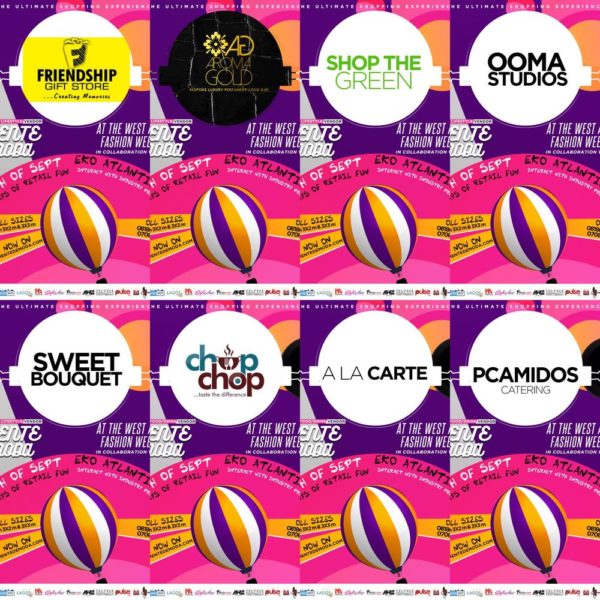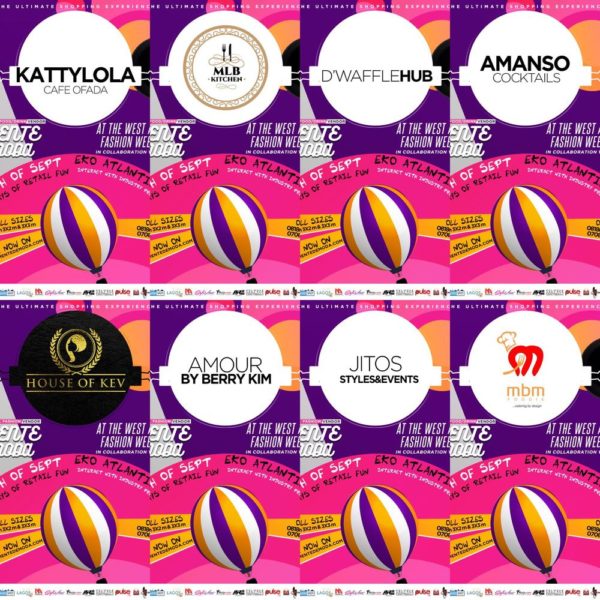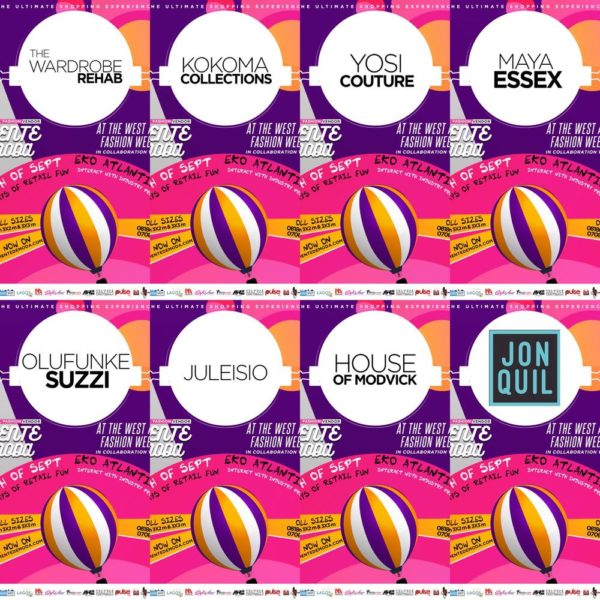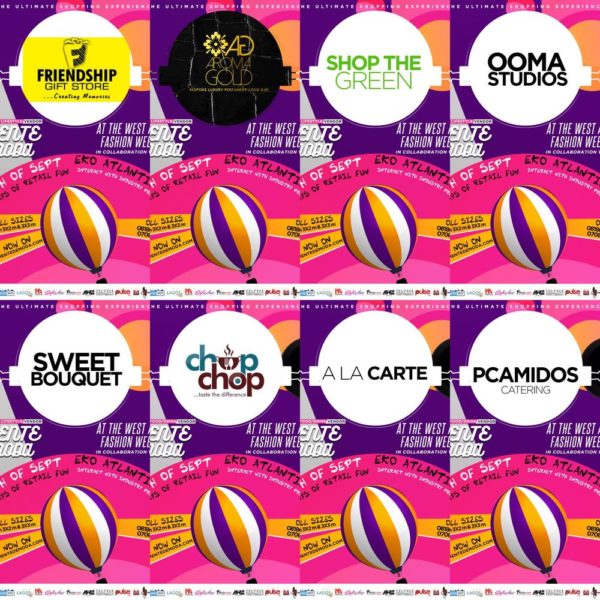 Interested vendors can register and make payment online here or call 08186807844 for more inquiries.
---
Sponsored Content