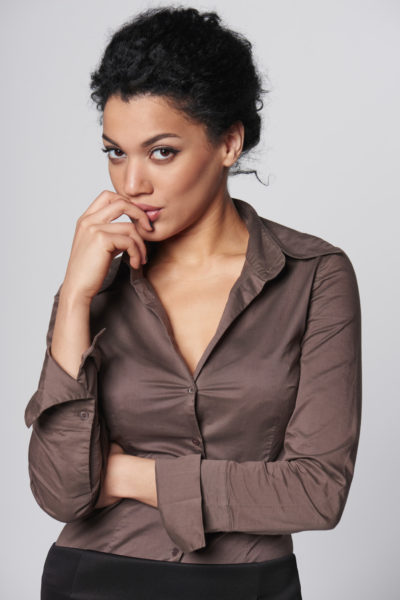 "I no blame dem", I muttered under my breath in annoyance. "Wetin concern me with dem before? I asked no one in particular as I gunned the engine of the car and zoomed off to my next destination. I was at my wits end.
"Who be the 'dem' you ask?  Well, 'dem' happened to be some private elementary schools visited in the course of my search for a suitable school for my ward, a search I had grossly underestimated. Going by their signboards, there is an 'international' private school in every neighbourhood; in fact my residence is situated adjacent to one.
Some school owners take the term, Do-It-Yourself (DIY) too literally, "What's the big deal in setting up a school?" they ask. "It should be as simple as ABC since it is for children!" The countless hours spent browsing design websites such as Pinterest and Houzz must account for something! Next line of action is to lease a property (bungalow or duplex depending on the availability of funds) splurge money on some fancy play sets, splash bright colours on the wall, commission an artisan to fabricate the partitions for the spaces, sprinkle a hearty dose of children themed wall decals, and viola, the building is ready. Who needs a design professional? Afterall na two brains dem get?!
The provision of basic infrastructure such as schools and hospitals which was once solely the business of the Nigerian government,  has largely been left to the private sector.  There has been a steady and seemingly irreversible decline in the country's educational sector, both in terms of human resources and physical infrastructure.
Nigeria has consistently failed to meet the 26% benchmark of a country's national budget which was set by the United Nations to meet and deal with rising education demands. Neglect, by successive governments at various tiers, has led to the appalling state of affairs in the education sector. This dismal budgetary allocation for education in the country in turn equates to a slew of attendant challenges – dearth of qualified teachers, inadequate infrastructure and learning materials and the saddest of all, 'half-baked' students. Even though in the past, our public education sector has had various interventions from government (such as the Education Trust Fund) when compared with the years of neglect and decay, this seems like a drop in the ocean. The question that then begs to be answered is how strong is the regulation of the private schools in terms of their building design and functions?
In the 2017 Nigerian budget, N540.01 million was allocated to the education sector, representing a meagre 4%. Relate that 4% to the nation's teeming population of 186 million inhabitants and one realises that the country's educational sector is in very dire straits. For our backyard here, Ghana allocated a total of GH¢8.33 billion representing 15.3% of total national budget to its education sector in 2017. Permit me to gist you further! Rwandans are currently faced with a challenge. A good one at that.
Many private schools have shut down or are on the verge of doing so, due to low patronage resulting from mass exodus to the public schools – now considered preferable due to the success of the government's concerted twelve- year basic education policy. Over the years, the Rwandan government has been consistent in reaching the United Nations benchmark. In 2017, 15.3% of its national budget was allocated to the education sector for the implementation of strategies, salaries and wages and infrastructure development. Little wonder about the continued improvement in the country's public education sector.
Back to the gist of my school hunt. So, as "I waka waka waka, I go many places" (borrowing a line from Afrobeat legend, Fela's popular song)- thirteen private schools in all. Only three of them were designed as schools. The others were operating from residential buildings. Naturally this came with its attendant challenges, chief among which is the high level of restriction on re-modelling by the building owners. "I see see things", (please pardon me, Fela's song seems to be on auto play in my head!) I came across bath tubs, a floor-to-ceiling wall tiled classroom, (the kitchen had been converted), chandeliers and the like. Safety, adequate lighting and ventilation which are some of the key design considerations in any elementary school were for the most part sacrificed on the altar of decoration.Only one of the three purpose built schools earlier mentioned met the design requirements of  an elementary school and not surprisingly, it was the most expensive of the lot and completely out of the budget range. Their fees almost had me moon-walking off the premises!
One of the highbrow schools visited had the external corridors of its classroom blocks finished with glazed floor tiles- a safety hazard for high traffic areas especially on a rainy day. This much was pointed out to the guide who glibly responded that children had been warned not to run along corridors! "Good luck with that", I muttered under my breath.
Another school had constructed a ramp at its front entrance without a balustrade, until a fall occurred (thankfully, it was a teacher and not a child) before the authorities deemed it fit to install the balustrade. One school had its toilet facilities entirely detached from the classroom block devoid of a covered walkway. So what happens when it rains? Go figure! Psychology of colours and spaces is also important.  Not all bright colours are suitable for children. Inadequately ventilated and poorly lit classrooms were rife. As a result, methinks that in future, more children than necessary will require eyeglasses. Optometrists, take note and prepare for the coming boom. Thank me later.
Even though the average Nigerian parent for the most part is confronted with a case of "when the desired is unavailable, the available becomes desired" in selecting suitable schools, we need to look beyond the decor, the 'African-American-European-Russian-Asian' curriculum and put these private schools to task by insisting on the right standards. Dear private school owner, one understands that there are major challenges in establishing and running a school, but please by all means, ensure your facility is safe and conducive for the children who are our precious and inestimable gifts.
Photo Credit: Paffy1969 | Dreamstime