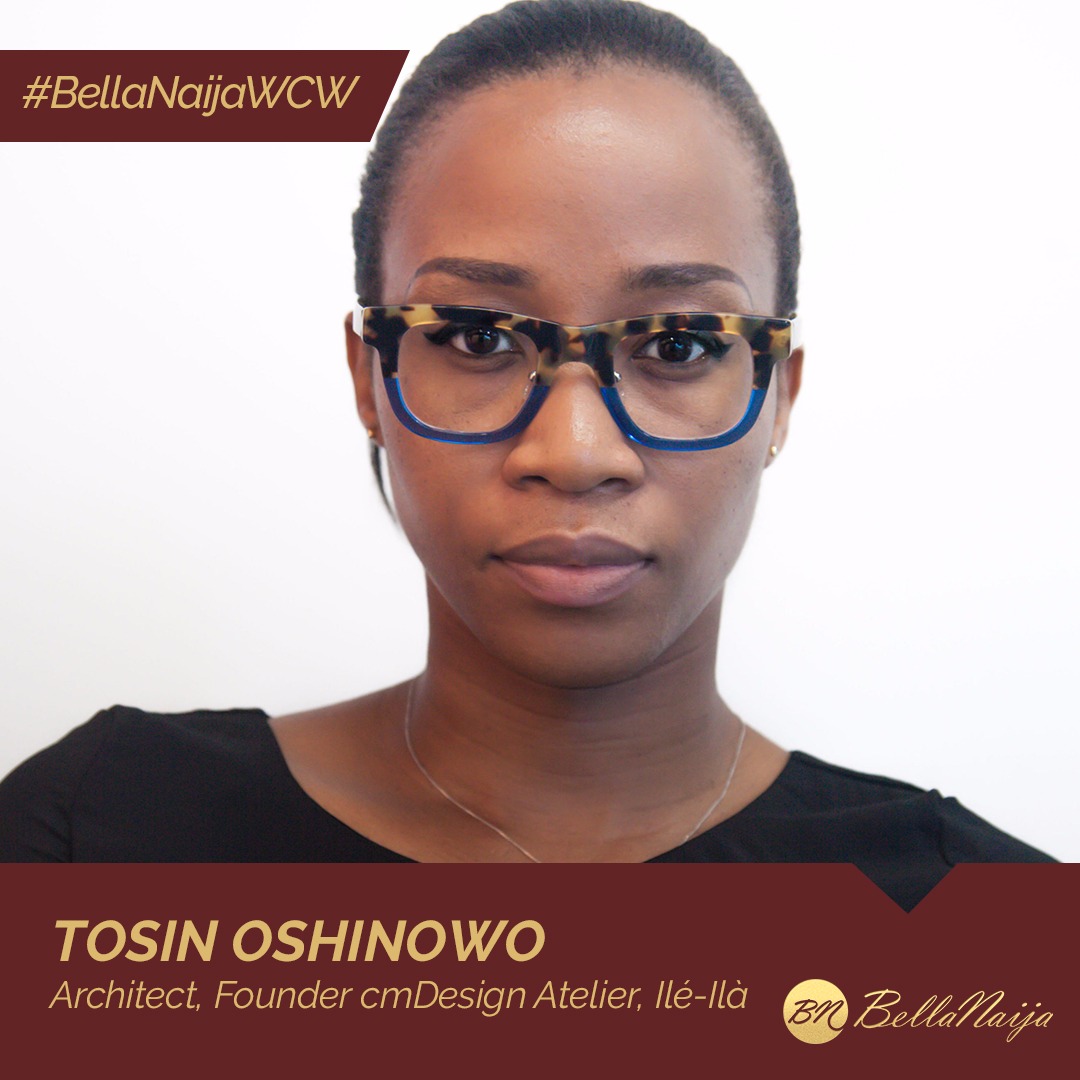 For our #BellaNaijaWCW feature this week, we celebrate a woman who is contributing heavily to building the future of architecture in Nigeria.
Tosin Oshinowo is a leading figure in futuristic and cutting-edge design in Nigeria, and has been interested in architecture since she was a child, following her dad to building sites while he was putting up their residence. She was even able to identify her room from the building plan.
Tosin is the founder of cmDesign Atelier, an architecture design consultancy practice based in Lagos, which she founded in 2012.
One of the firm's notable works is the Maryland Mall, which has been nicknamed the "Maryland Blackbox" which opened in June 2016.
After completing her secondary school education at Queen's College, Lagos, the Ikorodu, Lagos-native decided to follow her passion, and headed to Kingston University where she bagged a bachelor's degree in Architecture.
She went to get a master's degree in Architecture from Bartlett School of Architecture, University College, London where she majored in Urban Design. She also has a diploma from Architecture Association.
After her education, she went on to work at leading international practices and was part of the design team for the 4th Mainland Bridge proposal in 2008 when she was with Office of Metropolitan Architecture, Rotterdam.
She then moved to Nigeria, and worked as a Project Architect at one of the leading firms. She was team-lead for the masterplan and corporate head office building for Nigeria Liquefied Natural Gas (LNG) head office in Port Harcourt, among other notable firms/buildings in the country.
She left the company and went on to start her own practice in 2012.
She started cmDesign Atelier "out of an appetite to explore an African contemporary aesthetic and work on projects of personal interest. I wanted to explore more art/design-based projects focusing on the 'experience' of occupying space," she told Omenka Online in 2016.
Tosin is also the founder of Ilé-Ilà, a lifestyle Furniture line designed and hand-made in Lagos, Nigeria, which she established in 2017.
She started the line to celebrate her native Yoruba culture, and it designs period-conscious furniture with a contemporary African content.
Between 2009 and 2014, Tosin organised and annual event Sho-N-Tel at the University of Lagos, which takes practicing professionals back into the studio to present their experiences to undergraduate and postgraduate students.
In a male-dominated industry, Tosin is letting her light shine and we're very proud of her.