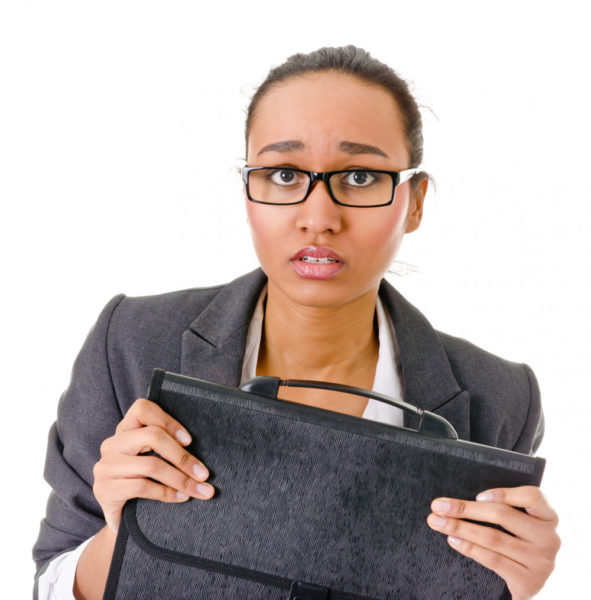 Aunty Bella is our  agony aunt column on BellaNaija. We launched this column in the early days of BN and periodically feature issues sent in by BN readers.
We hope the BN family can offer insightful advice.
***
I recently read the Dear Aunty Bella post from the jealous/insecured friend and I am currently around someone with a similar heart. I want to share my story to get advice on how to work around this problem.
My mom always tells us, except it is a matter of life and death, never borrow money from anybody. I watched mom go through a severely embarrassing phase because she borrowed, and it is true that you only experience true pain when you see the one that birthed you go through humiliation. The images remain crystal in my head, of how we suffered hunger because mom chose not to borrow after the humiliation it caused her.
I went against her warning recently, and unfortunately, I am in my own humiliating phase. I was eager to register for a skill acquisition training. It was going to be an intense training where we could learn the basics in bead making, tailoring and ankara wrapping.
This is something I am passionate about and I was eager to get the money and just do it, and then start earning more as a student. Many students have these needs and I wanted to jump on it. It was also coming at a fairly reduced price, and it was the cheapest and most convenient bargain I had seen to learn something I am passionate about.
I was really desperate to get registered, I admit that. When the registration for the training was almost closing, and I was still trying to put the money together, my friend and roommate offered me the balance of N25,000 saying that she has been looking for a way to save, and she will not be needing the money anytime soon. She specifically mentioned December saying that she has a few things she would like to use the money for within that period.
I took the money, completed the fee and registered for my training. Trouble started brewing exactly two weeks after my training began in August. Randomly she stared joking about the borrowed money around to friends. The mocking got worse when she brought in jokes about my family, especially my mother.
I have fended for myself for a long time, and aside the need to get my fees completed, I never make requests from my mother. My mother basically goes through hell to manage my siblings, and I was lucky enough to get a job at a gas station. I combine that with my education. I feel the timing was just right for her to properly 'put
me in my place' like she said.
This girl knows the family I come from, and she is using it to her advantage. Laughing and mocking around; it pierced so bad to hear her talk about my family and our lack, so joyfully. Talks about her money got so frequent and I knew she was hardly joking. She would come to the room and ring it in my ear, and say stuff like 'I will shock you!'
'I have soldier friends o', 'I swear you will not write your exams'.
We are both in the polytechnic and we dream of advancing our education. Now, I don't know how she plans to stop me from writing my exams, but I do not plan to have an extra year in school, and God forbid that it happens. This Saturday, she humiliated the hell out of me by walking into the room with two of her soldier friends and they threatened to severely deal with me if I don't give her the money. She snatched my phone from me after that incident and only gave it to me this evening when she returned from wherever she has been.
She actually held it in my face saying that she does not want to destroy our friendship, and that is why she will let me have my phone. I do know she is not in need of the money, I really don't know where this is coming from.
I earn less than N10,000 from working at the gas station. I can't even give it to her by next month. My plan was that I would have been able to save and have everything completed by December, I was seriously working towards saving to give it back to her. I thought I had time.
I feel so humiliated and I don't know how to deal with such a person. Can I take such a case to authorities, or I will be over reaching? I am really scared, and since she came back to the room, I have been waiting for the next action. I don't have her complete money and she has rejected taking what I offered. I don't want this to get worse, and God forbid my mother hears this.
My mom is already thinking of fees for my siblings to go back to school, and it will affect her to hear this.
I honestly feel it was a plot to drain me in my most vulnerable moment and I am very bothered that this could get worse.
I honestly need advice on how to go about handling this girl because we clearly had an agreement.
Photo Credit: Oleksii Sergieiev | Dreamstime