"I'd rather have what the stomach wants" – Igbo Uncles when you don't offer Drinks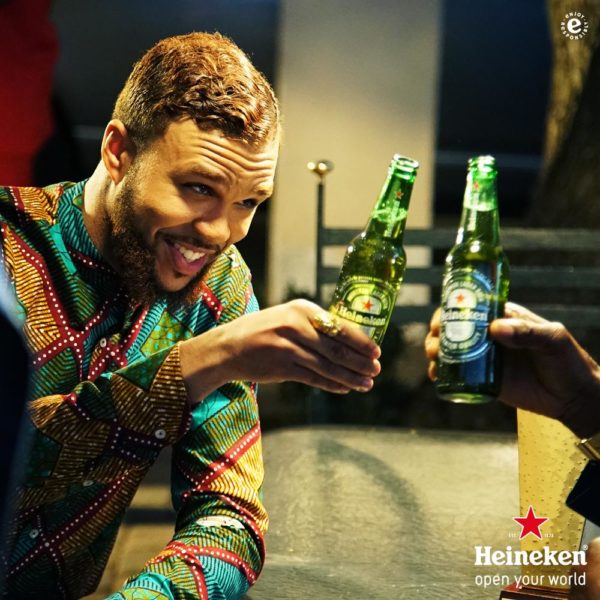 "This is good and I appreciate it, but I'd rather have what the stomach wants."
That was the anchor statement in Heineken's recent campaign ad which got me – albeit, the internet talking.
That line sets you off thinking about your Americanah aunt or uncle coming back home to Nigeria and bearing gifts that don't quite work for you. Since you can't say the exact words that come to mind vehemently rejecting the gift, all you will do is smile and express your appreciation.
But not in this ad. Here, international artiste, Jidenna goes back to his roots in South-east Nigeria with presents from his base in far-away Obodo oyinbo. The Classic man gets everyone in the family excited dishing out exotic gifts.
"I just love the expression on their faces," he said.
But one person didn't quite get the memo. Jidenna's uncle.
He gets his share, which is a gold wristwatch but his response is the sort that gets one thinking if one made the right gift choice or not. It happens to the best of us, doesn't it? Our Igbo uncle who of-course is affluent judging by his appearance takes a glance at the watch, examines it closely, then looks straight into Jidenna's eyes and uttered the opening statement above.
Meaning: Yes, I thank you for giving me a watch; something with which I can measure the little I have left living on earth but I would rather have Heineken, something to give me, even more, life to be measured.
This statement, in fact, the entire ad speaks directly to Igbo culture and tradition. One steeped in proverbs and deep cultural nuances.
The visiting Jidenna must have learnt something from his uncle. Not the least is the fact that his uncle eventually made peace with the wrist-watch. Who wouldn't?
The Heineken ad speaks not only to the Igbo family of which I am part of but to every African across the face of the earth who places value on family and its essence. It is a really good one, and the internet seems to agree.
Watch the video below incase you have not. It is simply brilliant.

I bet you will agree with me that there's no better ad campaign in the country at the moment. What do you think?
————————————————————————————————————————————-
Sponsored Content