Happy Sunday BellaNaijarians!
BN Music presents its latest column "BNM Gospel Watch". In this column, we will profile one new gospel artist/group every week. We really appreciate all entries sent in for this column and are pleased to know that gospel music has a diversely talented group of acts.
Without further ado, meet our BNM Gospel Watch this week – Folabi Nuel!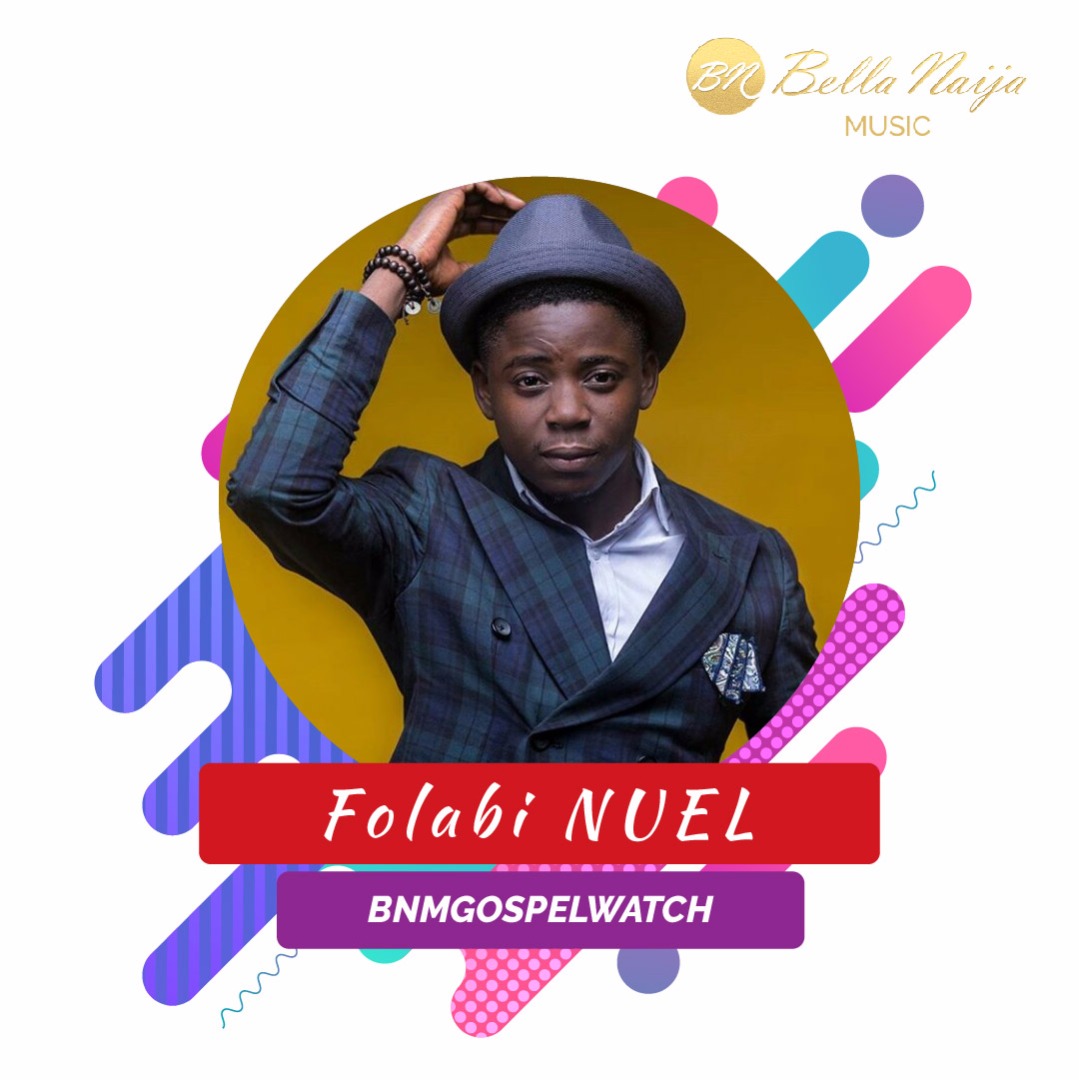 Folabi Nuel is a singer, song writer, worship leader, recording artist and preacher.
His debut single "God of Heaven" peaked at #1 on the Rhythm 93.7 FM's "Holy Holla Top 5" Gospel Chart for several weeks.
His debut album "Good God" which featured some of Nigeria's finest such as Florocka and Wole Oni also topped the charts with "Good God" feat. Florocka currently peaking at No.1.
He currently serves as Minister in Charge of Worship at The Lifepointe Church.
Folabi has the divine mandate to bring people into the consciousness of who God is and His love.
He discusses with BN Music's Michael Olorunsola on his perception of the gospel music industry, his strong points, stumbling blocks and so much more.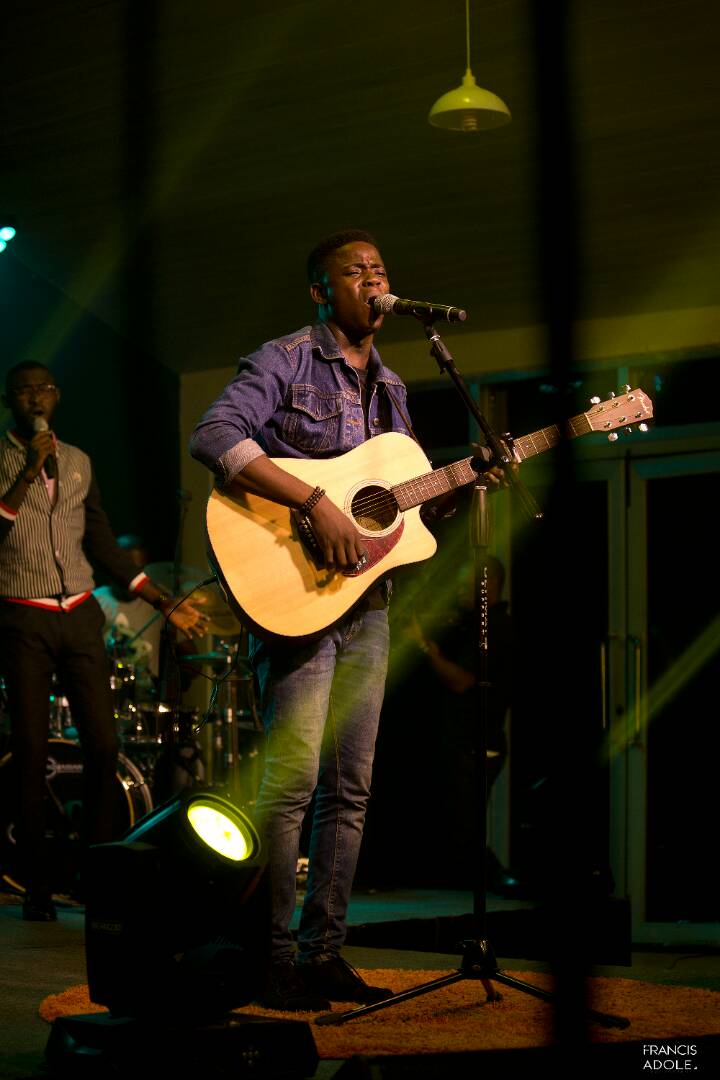 Read the full interview below:
On how he started out
I would like to say I started singing at a very young age but music for me really started way back in high school – singing and leading my fellowship choir. I had just given my life to Christ a couple of months before joining the fellowship choir at the time and I was new to the whole church/Jesus music but I guess as I continued to grow in God, my love for Him increased and my gift and skill increased alongside. Some of the stumbling blocks will be transitioning from being a worship leader in church only into becoming a recording artist and getting my music and brand out there in the world. I remember selling my laptop at the time while in college to pay production fee for my very first single "God of Heaven" which was produced by the amazing Wilson Joel. The process of being able to afford the right producer that can interpret what you hear on the inside was a bit daunting, the process of getting air play on various radio station considering that nobody knows you and the pain of being turned down and being disappointed I guess was a lot too but God has been faithful.
On his perception of the gospel music industry
Globally, gospel music is very wide and is expressed in different forms from worship music like Hillsong and Bethel, to Christian contemporary music, to gospel rap etc, but in Nigeria a wide majority of our gospel songs/content is created for church. Which can be called (worship music). This, I believe is largely attributed to our poor or lack of music revenue structure such as publishing rights, and royalties. So a lot of artist in the industry believe the revenue only comes from church invites and honorarium… But gospel music is bigger than that. A lot of people need to hear that song that talks about hope and love, that addresses social justice and inspires us to be better with a different tempo and a funkier sound that's not necessarily church like sound especially in this millennial generation. we need to embrace new sounds, innovative Christian music content. The message is the same but the delivery can be different.
On how he created the song "My Heart"
A lot people tell me "Oh all of your songs sound like a love song" and that's basically what it is but a love song to God because the more of Him we know the easier it becomes to fall madly in love with Him. "My Heart" is one song I wrote in 5 minutes. Yeah I get songs like that a lot especially when I am in my worship space or quiet time or just meditating on a particular passage of scripture. I was studying Romans 8 that week and  we gathered in church for rehearsals for the Sunday service at my church which is the most amazing place to serve Lifepointe Church and I am truly privileged to be a part of and my guitarist started to play a few chords while we waited for the full sound set up and I just started to sing out of Romans 8 "nothing can separate my heart from you, you've won my heart Jesus" just like that and that was it. You know how you get home and revisit a spontaneous song and you feel like you can make it more complicated or add a few lines to it. This song was different… I knew right there and then that that was all God needed his people to hear and it needed no extra logical input.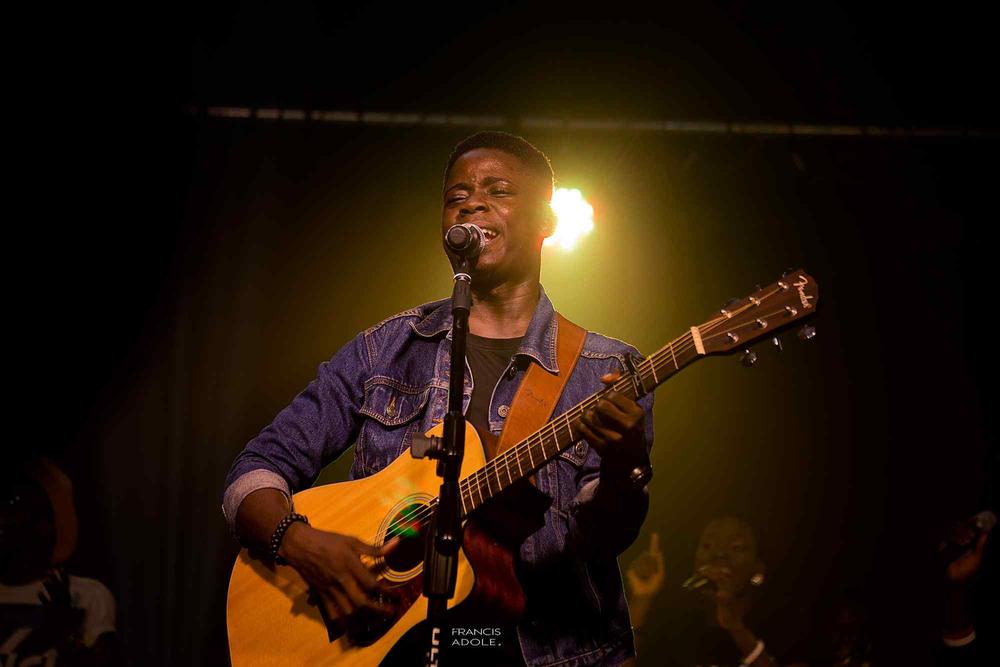 The instruments he enjoys playing
I play the guitar which is my zone instrument if that makes sense. I actually have a guitar called "CINDY" (laughs). I also have basic knowledge of the piano which is helpful for writing and music arrangement.
Musical collaborations and working with secular artists:
I have worked with amazing artist such as Florocka who I featured on my song "Good God" and I was also privileged to feature on his song "Jesus" which was released a couple of weeks back. I have also worked with Wole Oni on my song "Ore Re". I am currently working with some other amazing artist and worship leaders for my deluxe album project due to be released early next year. As regards working with a secular artist, you may never know (laughs). Fingers crossed but one thing is certain I am comfortable working with anybody to spread the gospel of Christ with the world as long as it doesn't contradict my values and beliefs.
His idols in the gospel music indutry:
Jesus!!!!! But if you mean people I respect I would say TY Bello ( That's my big sis right there). I also really love and admire Nathaniel Bassey. He is such an inspiration. The very definition of skillful, humble and anointed. Beyond Nigeria, I really love Travis Greene and not necessarily because we sound alike but genuinely because of his heart for God and how he is able to express the gift of God in his in multiple ways and does it excellently. My all-time model or idol in this context will be the Bethel Music team. They are amazing!
His message for those that have the dream but are holding back:
If he has called you then go for it. Just like Peter step out of the boat into the unknown with your eyes fixed on Jesus and you will work on water. Remember, God does not call the qualified, he qualifies the called.
Listen to Folabi Nuel's songs below: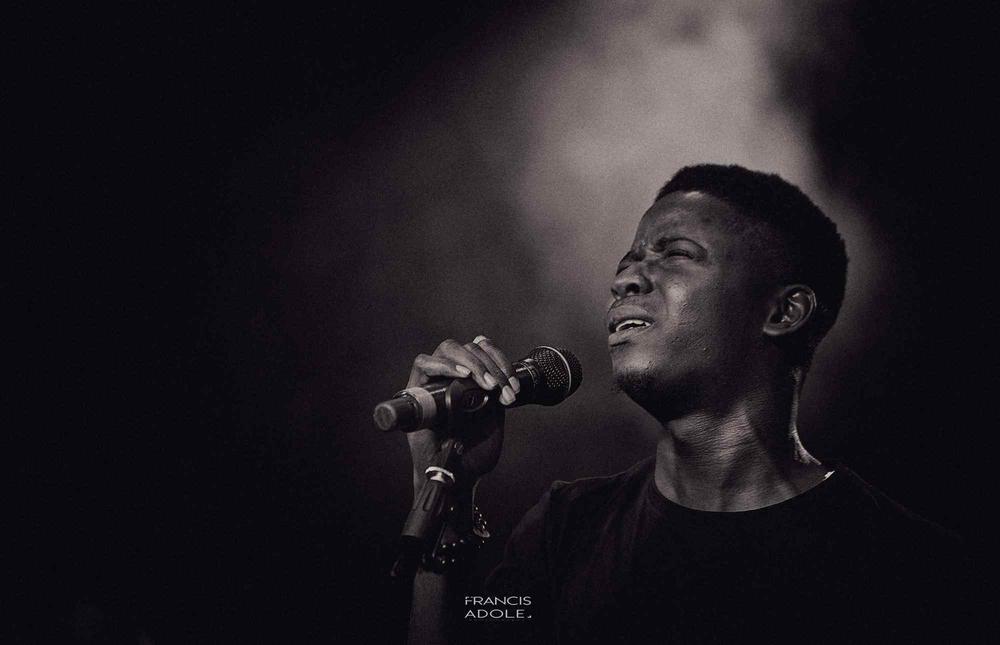 To know more about Folabi Nuel, follow him on Instagram, Facebook, Twitter and YouTube.
---
BNM Gospel Watch will come up every Sunday. Get acquainted with the latest guys on the gospel music scene. Check here for details on how to make submissions for BNM Gospel Watch.