First Look: All your favorite characters are back in "The Wedding Party 2: Destination Dubai"| Watch Teaser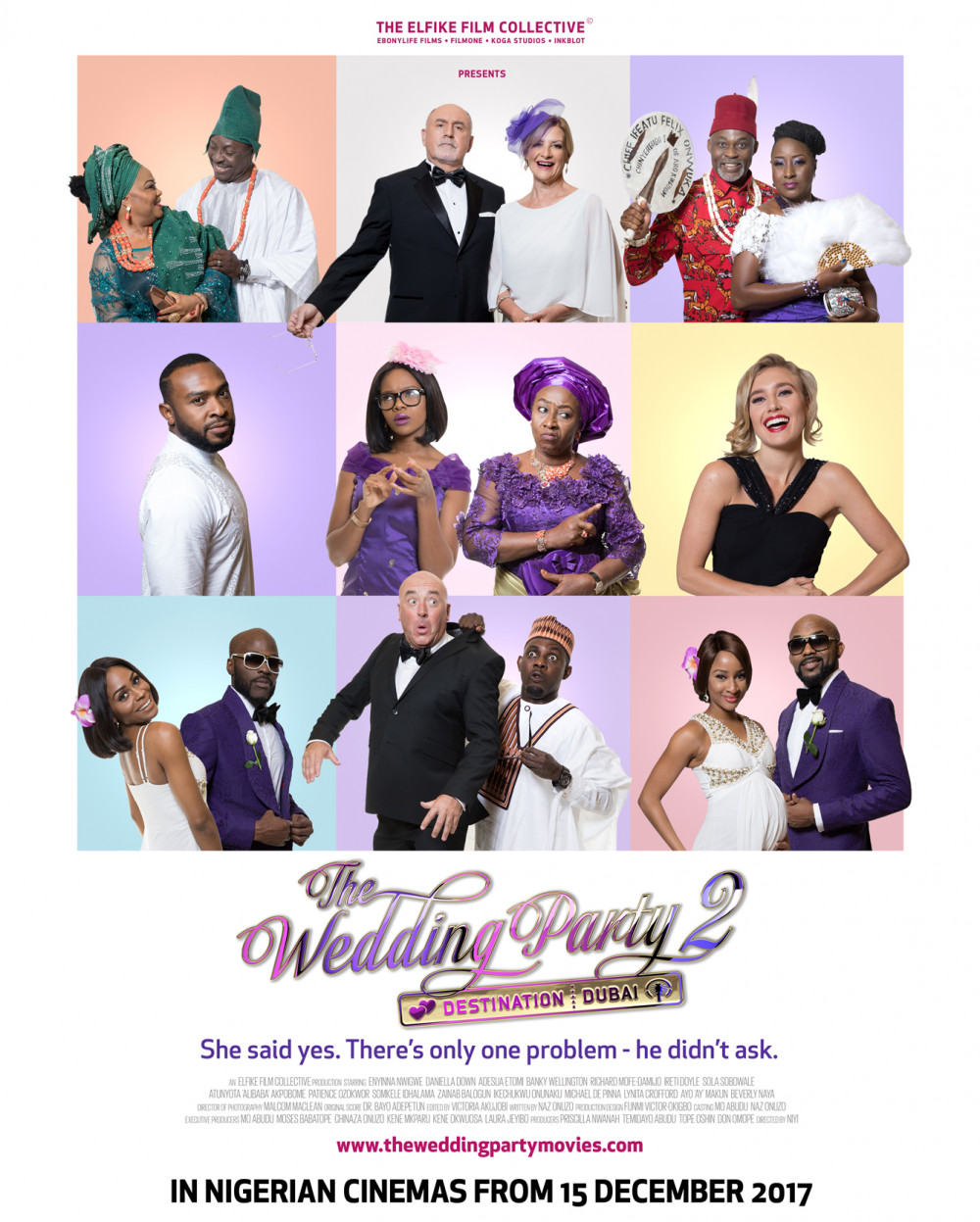 All your favourite characters are back in The Wedding Party 2.
The ELFIKE Film Collective, a partnership between EbonyLife Films, FilmOne Distribution, Inkblot Productions and Koga Studios, have released the teaser for the much-anticipated film, The Wedding Party 2 – Destination Dubai.
With the cast of the original film returning for another wedding, the sequel to the promises to be even more colourful and twice as funny, with jaw-dropping scenes from one of the world's favourite holiday destinations.
Watch teaser:

Mo Abudu, CEO, EbonyLife Films, is excited about the new teaser as she says:
Fans now have a taste of the awesome movie that's coming. It has been a labour of love and we look forward to the release in December.
According to Moses Babatope, COO, FilmOne Distribution, "this is going to be the biggest release of 2017, opening on multiple screens in every cinema in Nigeria. We are working hard to ensure that everyone who wants to see the movie will be able to get a ticket."
The Wedding Party 2: Destination Dubai will have its Lagos premiere on December 10, with cinema release on December 15 in Nigeria.