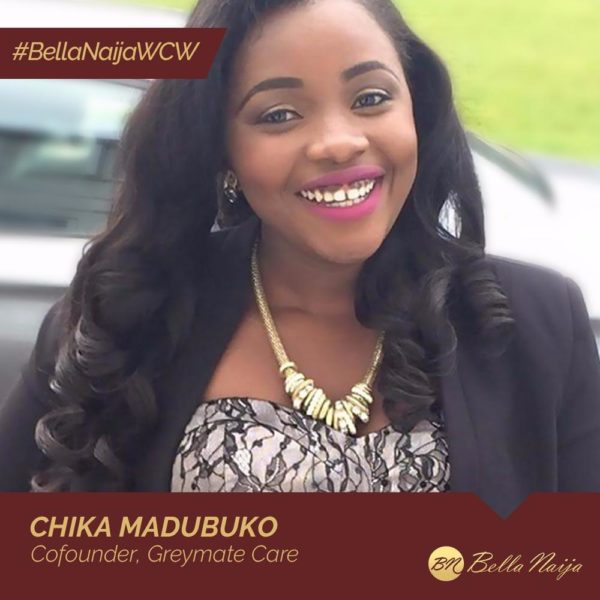 When Chika Madubuko's diabetic grandmother was in need of care during the last days of her life, her family found it difficult to get professional old people's caregivers. At some point she and each member of her family took turns to provide care for her. There was no marketplace for old people's caregivers and her family was worried about the quality of the people they found as there was no background checks or information on their training.
She asked around and discovered it was not peculiar to their family as busy professionals were also complaining.
After her grandmother's death, Chika decided to make sure that doesn't happen to any other family, hence she decided to get training, after which she founded Greymate Care.
Greymate Care is an online platform that connects the elderly to a vetted and insured caregiver/doctor/nurse at the click of a button.
The company says it "is a highly efficient care agency  in Nigeria devoted to caring for the vulnerable (above 13 years), elderly, weak, disabled and the convalescent leveraging on state-of-the-art infrastructure, technology and highly trained staff."
Chika founded the company alongside Ogochukwu Obi and Remilekun Dosumu. Ogochukwu, who is the COO, is a registered nurse who handles all the health processes. Remilekun, the CTO handles the tech aspects of the business.
Chika holds a BSc degree (Applied Microbiology and Brewing) from Nnamdi Azikiwe University and a Masters degree (Biotechnology) from University of Hertfordshire.
Well done Chika!