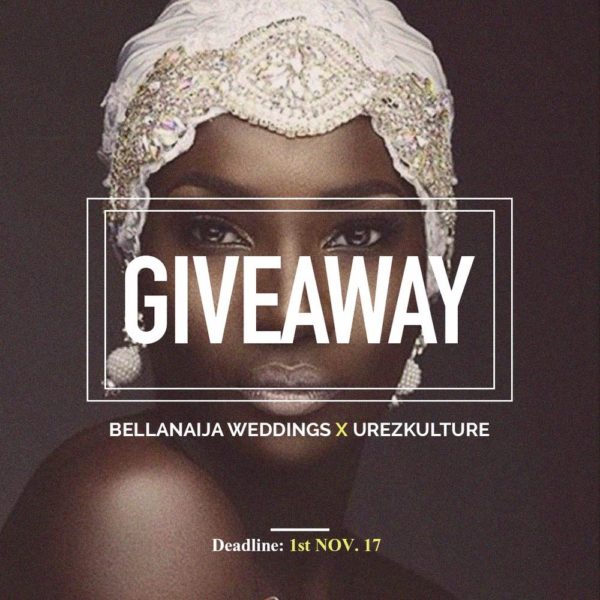 Yay! And the Winner is…
Dupri – Dear Bella and Urez,

I'm a huge fan of your works. I'm entering this giveaway for my colleague, her traditional wedding is on the 28th of December and white wedding March 31st.
You see she has been trying to win something on your website for her wedding right from BN Wonderland to the free photoshoot and has not been successful. She's discouraged to try again and I know this will make her happy. I know for a fact that she's a big fan of Urezkulture, please make her dreams come true Bella.
A BellaNaija representative will contact you soon.
***
Hello BellaNaija brides-to-be!
BellaNaija Weddings is partnering with accessory designer UrezKulture to give one lucky BellaNaija bride-to-be:
1 Bespoke Bridal Hairpiece for her white wedding
1 Custom made gold feathered hand fan by for her traditional engagement
How to win:
Comment on this post saying why you deserve to win this, stating your white wedding and traditional wedding date.
A winner will be selected and announced on the 1st of November 2017.
Goodluck!