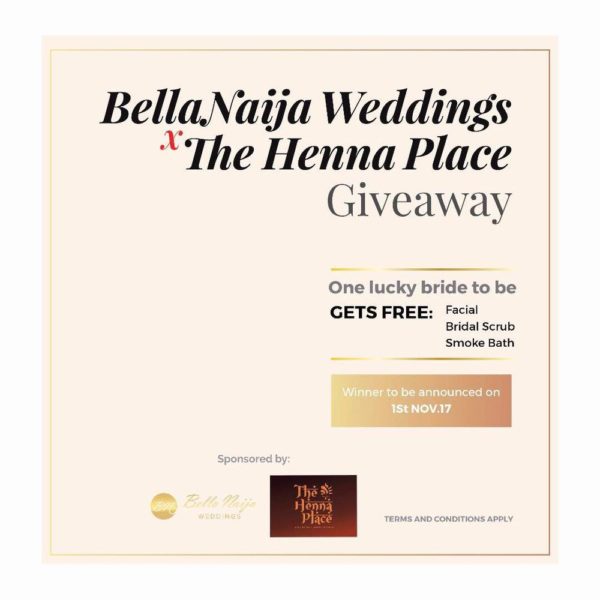 Yay! And the Winner is…
Sarah – After my Fiance proposed on the 30th of March, i went for a pyrotid cyst removal surgery the very next day, i wore my engagement ring into the theatre and kept holding on to it even while the markaine injections made me dizzy and pushed me to oblivion
The cyst was successfully removed but caused bells palsy. You see the thing is the surgeon and aesthician gave me an overdose of the markaine injections which damaged my facial nerves and resulted in Bells palsy.

I didnt think my wedding would take place this year. Half of the right side of my face was paralyzed, i was ashamed to resume work, i thought my fiance would leave me, but ken held on and loved me even more. He told me regularly i was beautiful even though my mouth was bent and my eye was wide opened.I started physiotherapy after the wound healed and now my face is almost back to the way it was. Its not perfect yet, but i know it will be. I did my introduction some weeks ago and i am positive my wedding in december will be successful.who knows i might be featured as one of the beautiful brides on Bellanaija..i deserve to Win this because Love brought me back to life. God's love and Ken's.
A BellaNaija representative will contact you soon
***
The Henna Place and BellaNaija Weddings have something for you this season.
Here's an opportunity for 1 lucky BellaNaija bride-to-be to experience a luxury spa treatment at The Henna Place, which is a women only spa that specialises in beauty and skin care treatments from the Northern part of Nigeria. The winner will get:
A facial
A Bridal scrub
A smoke bath
How to Win:
Tell us in the comment section why you deserve to be the lucky bride to get the prize.
Terms & Conditions
Competition is for BellaNaija brides-to-be based in Lagos.
Your wedding should be taking place between now and December 2017.
Winner should be available to claim prize in November
The most compelling response will be chosen as winner.
Deadline: October 30th, 2017
Winner will be announced on October 30th, 2017
Goodluck!