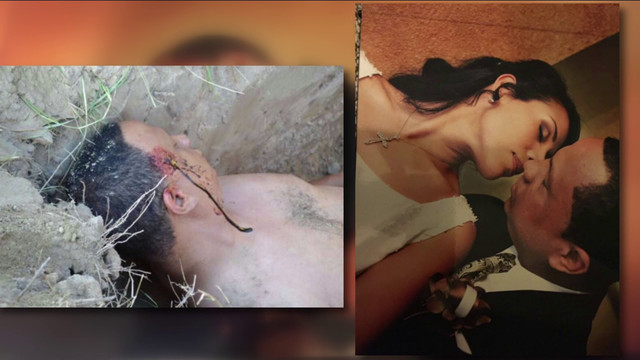 A woman identified as Maria is serving 20 years imprisonment after she was found guilty of plotting to murder her husband.
According to FOX 5, Maria wanted a divorce from her husband of 6 years of Ramon Sosa but couldn't wait for it to be finalised, so she turns to a man, offering $2,000, to do the job.
It turns out the man she met with is a friend of Ramon's and he ratted her out. In his bid to take her down, Ramon, a 50 year old boxing coach, reported the case at Montgomery County police and faked his death. He sent photos showing him lying in a grave pretending to die from a gunshot wound to the head were sent to his wife, and law enforcement agents finalised the case.
"He's not going to come out?" Maria was quoted by ABC as saying to an undercover officer, after seeing a photo of what she thought was her husband, dead in a shallow grave.
"When I saw the video of her – when they showed her the staged photos of me dead with bullet in the side of my head – she giggled and laughed like she hit the lotto," Ramon, a former gym owner told Dailymail.
Speaking of the man Maria contacted, Ramon said: "I knew him, because I'd coached him. He'd been in trouble in the past, but had turned his life around."
"At first, when he called and said he needed to see me, because someone 'wanted to kill me,' I thought he was joking." But the man was serious. "We devised a plan, for him to wear a wire and tape her offering money to have me killed, before turning the evidence over to the cops," Ramon said.
"It was for financial reasons. The business was not as successful as it had been," he added.
Ramon continued:
After recording his meeting with her, where (the man) pretended to know two hitmen, we took the tape to the police, who were shocked – but came up with a great plan.

They asked me to pretend to be dead, so we could show the pictures to Maria. Lying in the dirt, pretending to be dead, was terrifying,' Mr Sosa recalled. 'When I first met Lulu, I certainly didn't expect our relationship to end like that.

A 'hitman' who was actually an undercover police officer, met Lulu in a parking lot and showed her the pictures. She apparently laughed.
The case was closed in October 2016 following Maria's sentencing.