#MusicallyWithMichael: How beneficial is Celebrity Beef to Pop Culture?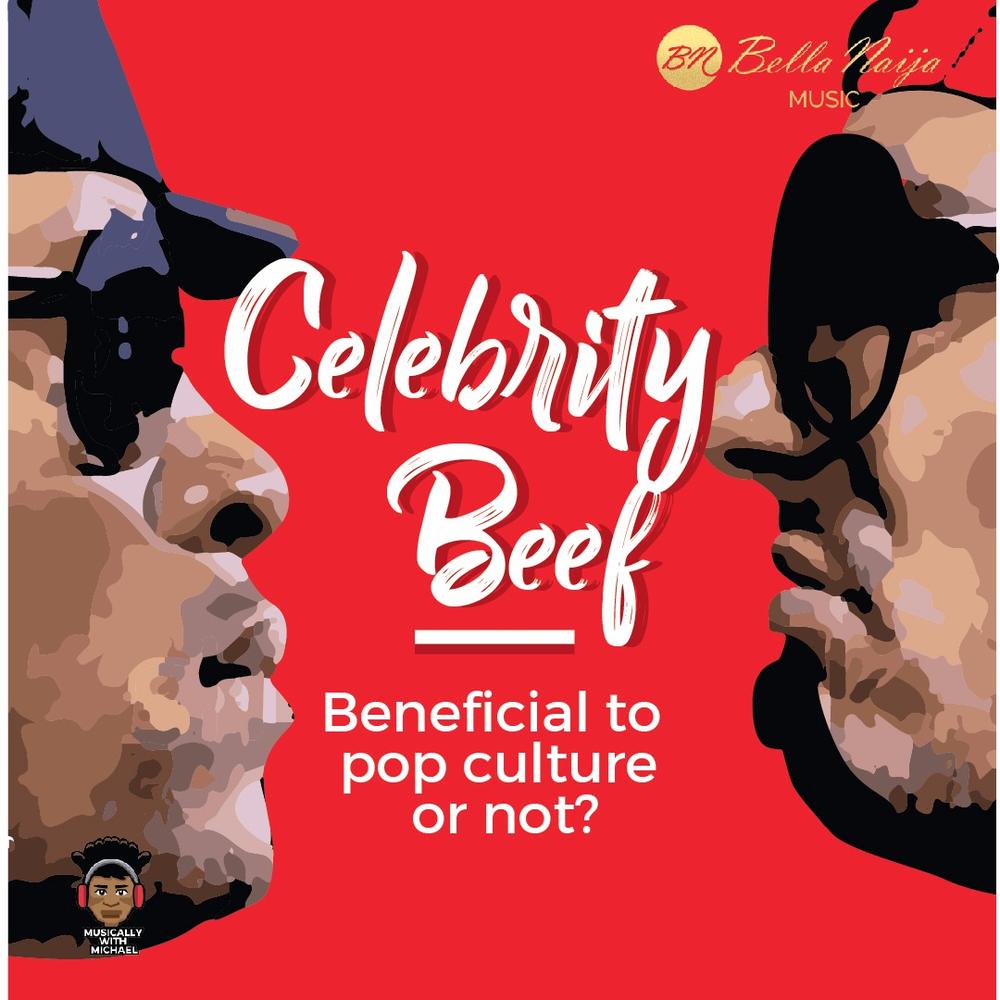 This morning, I was catching up with a friend of mine on WhatsApp and he suddenly asked if I heard about Wizkid & Davido's crew fighting in Dubai. I had actually seen the video somewhere (although there was nothing linking any of the singers to the fracas) but I was taken aback. Does this really pass for exciting news now? Celebrities going after each other on social media and even going as far as getting physical with each other?
I understand we tend to lean towards a certain artist for reasons best known to us, however, that should not lead to hate for other artists simply because they are seen as direct competition to yur favorites. I'm directing this at you reading because most of us are guilty of this one way or another. Even when P-Square split, there were people supporting one twin over the other and going as far as insulting the other and his family. Too much!
I blame three sets of people particularly for this ugly trend.
The Media
I might be reaching a bit as I am also a bit looped into this category, but I feel the media plays a huge part in setting the tone for disagreements between celebrities. All it takes is one misquoted sentence or two and the other artiste is reaching out to his phone to type in a reply without verifying. That is one of the major disadvantages of the jet age we live in now. On the other hand, you find it hard to blame the media when they actually report the news as they see it. The media needs to put the news out there just the way it is and avoid twisting stories to add more fuel to an already raging fire.
The Fans
Most times I try to figure out why people enjoy trolling celebrities on the internet. It truly baffles me. Some go to the extent of body-shaming and even bringing the celebrity's family into it. I feel fans should really try to do better. Inasmuch as we can all hide behind our cracked phone screens and throw insults, we should also remember that these celebrities are people as well and they feel just the same way any other human being feel when attacked. They have limits just like every other human.
The Celebrities
Now this is the category I have a major problem with. I know you must be asking by now what a music article is looping together all celebrities for. Well, as I stated at the beginning, my main problem stems from the Davido/Wizkid beef (or pretense beef like some people are still speculating). Yes, we have differences all the time with other people, because obviously you can't get on with everyone. However, one thing they should always understand is the power they hold as people who many people are looking up to. Sometimes, it's just better to ignore and move on past the endless shades and "call outs".
Let me take us back to the 2Pac/Notorious B.I.G beef. These were two rappers at the top of their game but from different hoods. Their fight pitted the east side against the west side in a rivalry which went on to breed violence. Our current situation may be getting there and I just hope both parties can look at the situation and put their acts together. Media,  Fans and Artists alike, let us all do better. My 2 kobo. I've spoken too much. Let me go and rest.
Yours Musically,
Michael.