#ThrowbackThursday: Name the Teachers & Subjects!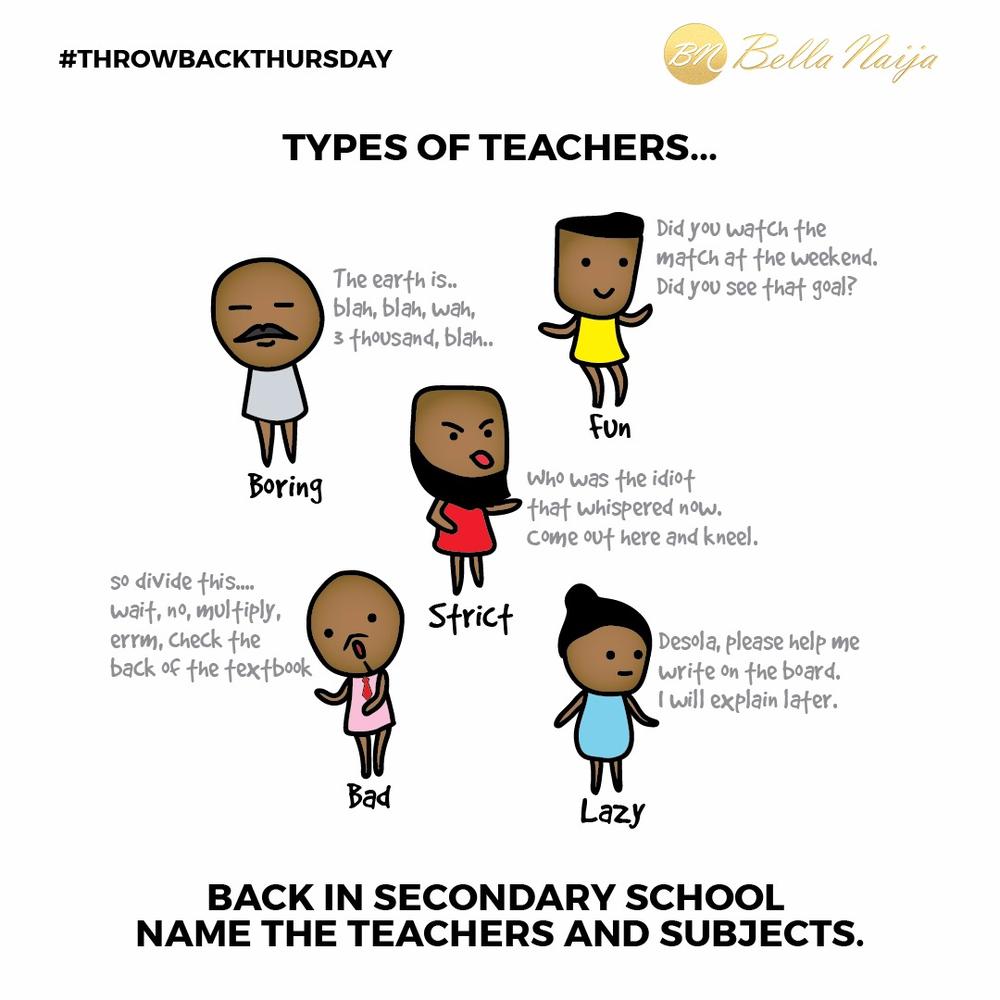 It's Thursday and social media dictates that people reminisce and share past memories online – whether it is through old photos or old trends!
Today for #ThrowbackThursday we are asking you all to name the teachers in Secondary School who were either lazy, boring, fun, strict or bad.
There was always that one teacher you thought was lazy or as a matter of fact really cool and fun.
Name them below along with the subject they taught.