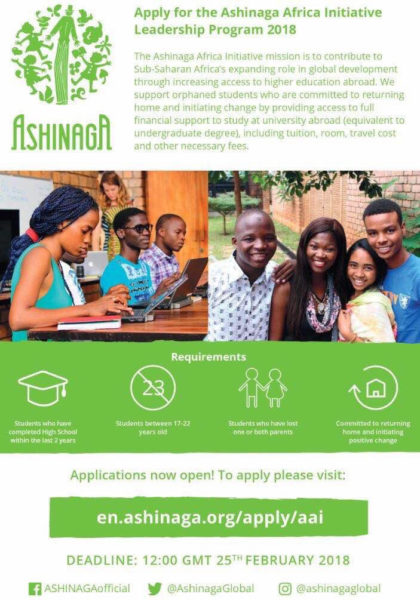 Ashinaga Africa Initiative is aimed at contributing to Sub-Saharan Africa's expanding role in global development through increased access to higher education abroad.
If you fulfill all the above requirements or know anyone who does, you can apply by clicking on the link below or tell them to apply for FREE!!
To apply, please visit: en.ashinaga.org/apply/aai/
Deadline: Sunday, February 25th, 2018 (12:00 GMT)
If you require more information, please email: [email protected]
[email protected]
The Ashinaga Africa Initiative scholarship for orphans to study abroad in top universities is open!
————————————————————————————————————————————–
This content has been published for free as part of BellaNaija.com's commitment to youth, education, healthcare and community development as part of our corporate social responsibility programme.