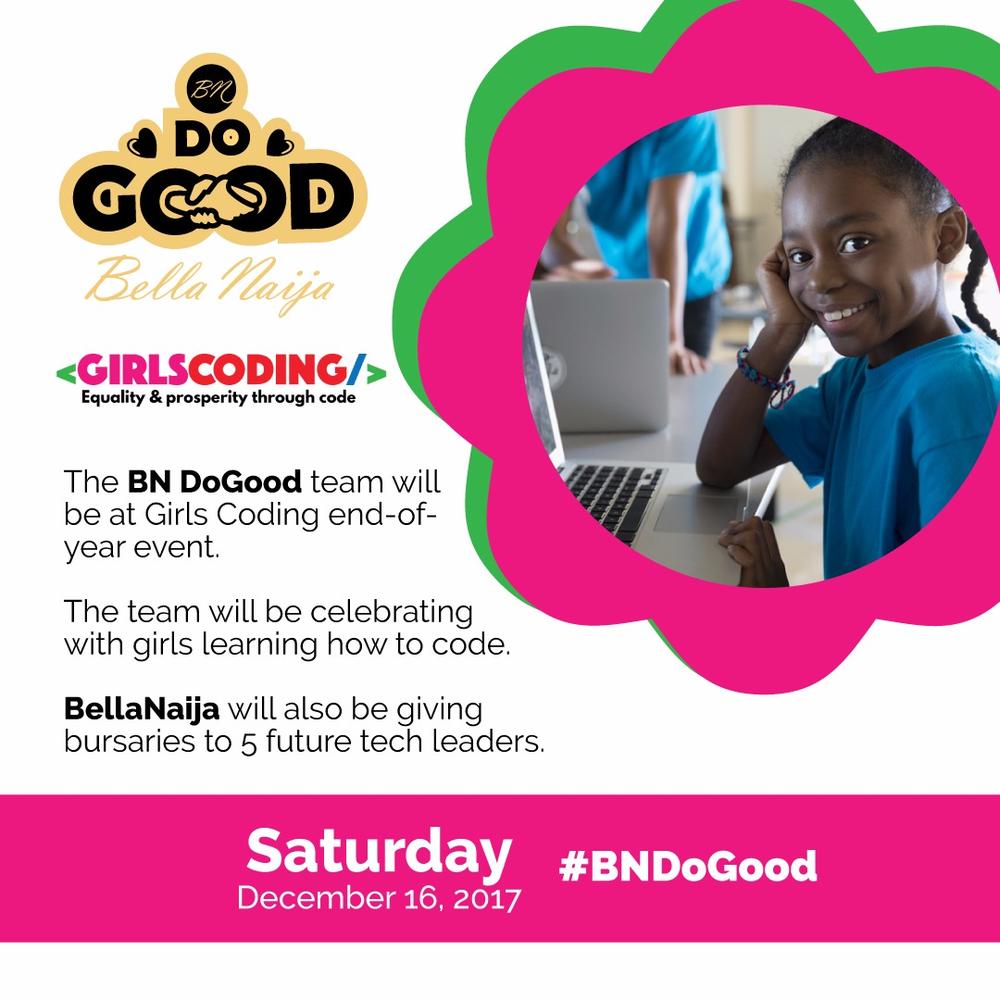 Every year BellaNaija is committed to giving back to society, and being a positive influence in every way it can. Supporting non-profit organizations using this platform is an all year round event. We are passionate about children, and families in need.
Yesterday, we shared our plans for BN DO Good 2017 and to kick off our week of various activities, the BN Team will be spending the day with media tech company, Girls Coding, at its 'December to Remember' event.
The Girls Coding event is a special weekend for under privileged and displaced girls, who will be taught how to code. Because every girl deserves to be happy, Girls Coding seeks to put smiles on the faces of these girls.
Here's a sneak peek of what the plans for today will include:"
Mentoring session/Career talks by professional ladies, talking about issues teenage girls face as young girls and likely solutions to these problems
Shopping for our girls – our girls will be shopping at no cost for clothing items, food stuff & toiletries
Food & drinks – there will be food and drinks for all our girls and our guests on this day.
Christmas carol – special Christmas carol songs from some of our girls and karaoke from all our girls."
BellaNaija is super excited to be a part of this event as we are providing a bursary for five girls to continue their education.