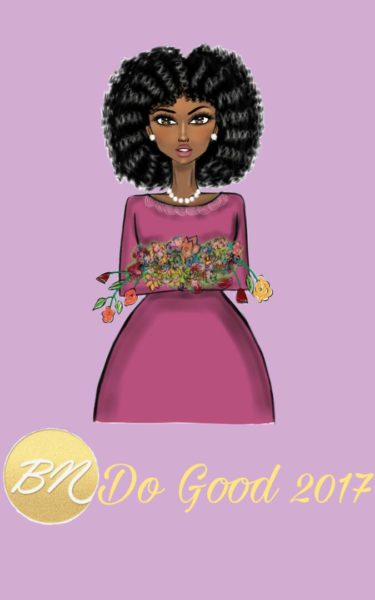 Every year BellaNaija is committed to giving back to society, and being a positive influence in every way it can. Supporting non-profit organizations using this platform is an all year round event. At the end of every year, however, BN support causes that are close and dear to its values. We are passionate about children, and families in need. While we are unable to do so much, BellaNaija strives to brighten the corner where we are.
Last year, we visited two families in Lagos, spending time with them, sharing our hearts and bonding with them. This year, for BN Do Good 2017, we're hoping to do something similar, but slightly different. This weekend, December 16, 2017, the BN Team will be out to support a media tech company, Girls Coding, at its 'December to Remember' event.
The Girls Coding event is a special weekend for under privileged and displaced girls. Because every girl deserves to be happy, Girls Coding seeks to put smiles on the faces of these girls.
Here's a sneak peek of what the plans for Saturday will include:
"Mentoring session/Career talks by professional ladies, talking about issues teenage girls face as young girls and likely solutions to these problems
Shopping for our girls – our girls will be shopping at no cost for clothing items, food stuff & toiletries
Food & drinks – there will be food and drinks for all our girls and our guests on this day.
Christmas carol – special Christmas carol songs from some of our girls and karaoke from all our girls."
We're super excited to be a part of this, as BellaNaija is providing a bursary for five girls to continue their education.
As always, BN continues to support Slum2School's Christmas in a Box. This year, Slum2School is in 5 states across Nigeria, across 15 communities, hoping to give 10,000 Nigerian children, an unforgettable christmas.
On Tuesday the 19th, BellaNaija will visit the family of one of the recipients of BN Community Centre, in conjunction with the DonateNG Team.
This year, we worked together with the awesome team at Donate NG to seek help for people with genuine health concerns. Unfortunately, in the course of the year, we lost a few people; however, we are going to visit one of the families, to show them that we care, and to also spread the joy of Christmas with them.
Finally, we will celebrate Christmas in Akute at a party for children who otherwise have no means of celebrating the holidays.  On December 23, 2017, BN joins philanthropist, Femi Dahunsi at his event, put together to bring joy to the kids of Akute.
How are you celebrating this holiday? Remember, show love and do good!
Love & Light
Photo Credit: Awa Alade