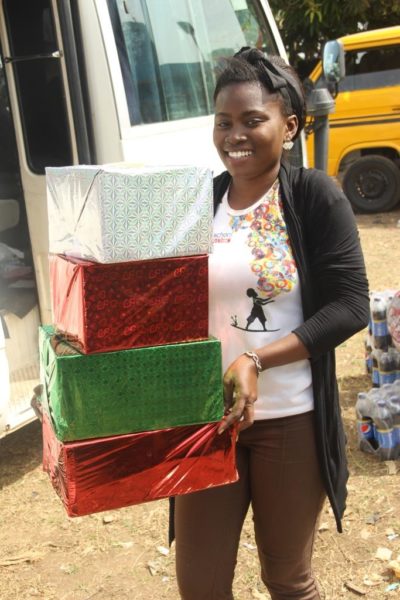 Last year, the Slum2School Christmas Charity Tour was a success with over 400 children given gifts. BellaNaija was a proud supporter of the initiative. This year, the focus is on children who have been displaced – particularly children who live in IDP camps across Nigeria. Slum2School plans to reach out to 10,000 children across the following states: Lagos, Rivers, Kaduna, Borno and the Federal Capital Territory. This year our goal is to give out
The Christmas In a Box tour will run from the 15th of December to the 17th with the grand finale at the Slum2School premises in Yaba, Lagos.
What to expect on that day?
Seyi Shay will be Santa Claus this year… because #GirlPower!
How to be a part of this?
Come with a willing and cheery heart!
Bring a gift – if you can
Interested volunteers from BellaNaija can send an email to team(at)bellanaija(dot)com for t-shirt pick up arrangements.
Here's a little guide for the gifts
Each Christmas box is expected to have 4 to 6 lovely gifts (Toys, Clothes, Shoes, Lego, Snacks, games, story
books, non perishable items, any lovely gift etc ) for a particular child ( 3 to 14 years old)
PS: They do not have to be very expensive.
These are five steps to guide:
1. Look out for any empty carton, shoebox, provision carton or any type of box within your reach.
2. Put about 4 to 6 lovely gifts that can make a child's Christmas memorable.
3. Use beautiful/Colorful wrapping sheets and seal it with a nice ribbon.
4. Write the content, age range and sex of the child whose gift you boxed.
PS: Each child can put together one or more boxes.
Lagos Drop-off point
Adekunle Anglican primary School.
Slum2School Early Childhood Development Center
Makoko road, Yaba.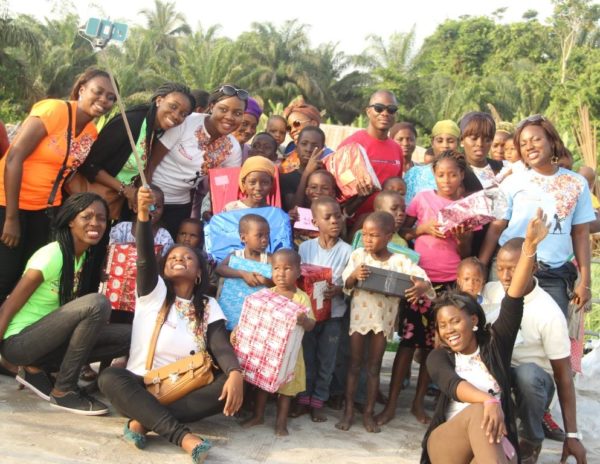 Donations are also welcome, because every little counts! #NoTesco
The Slum2School Project
GTBank: 0130659207
Zenith Bank: 1013299207
We'll keep you posted if we have more information. Until then… don't forget to DoGood in your city!