Hey BellaNaijarians,
We officially kicked off a monthly friendly competition recently, where you, the BN community, nominate your favourite small-scale business and highest nominated business gets a FREE post on the BellaNaija website and BellaNaija social media pages (Instagram, Twitter & Facebook).
The winning business becomes our #BNShareYourHustle feature of the month.
For this week's edition, there were a total of 100 entries and after a thorough check, the winner was Diamond Shine – @diamonshineng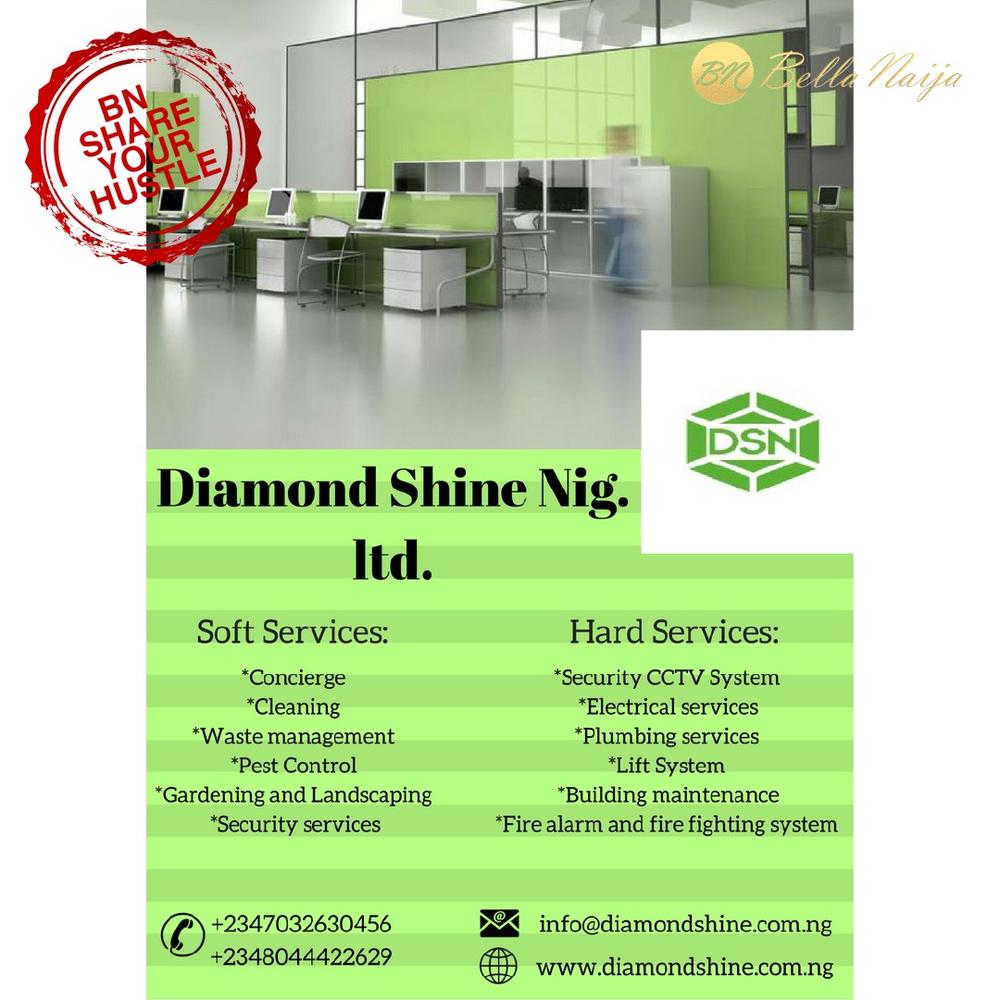 **
Diamond Shine is a company dedicated to providing facilities management services to individual, corporate and industrial customers. They aim to provide their customers with the very best cleaning, concierge and ancillary services to the highest standard.
The company provides:
Soft services relating to cleaning in and around buildings such as:
– Concierge service
– Cleaning
– Waste Management, Pest Control and Gardening amongst others
Hard services relating to physical infrastructure of clients including:
– Security CCTV systems
– Electrical Systems
– Plumbing and Lift systems amongst others.
They have been able to identify 3 major issues peculiar to this industry:
Lack of transparency and accountability.
Lack of structure to monitor and control effective and efficient
service delivery.
Lack of Excellence.
Therefore, at Diamond shine they are set to change this narrative by constantly working towards innovative ways to improve theirr services.
Some of the steps they have taken to achieve this include their current partnership with technology solution developers to launch a product that creates a system to monitor service delivery and to attain 99% transparency and accountability not just amongst facility managers and their team but also facility owners. This is to ensure that both parties work together
to attain Excellence in Service Delivery.
How to Contact Them:
Email: [email protected]
Instagram: @diamonshineng
Phone: 07032630456, 08044422629