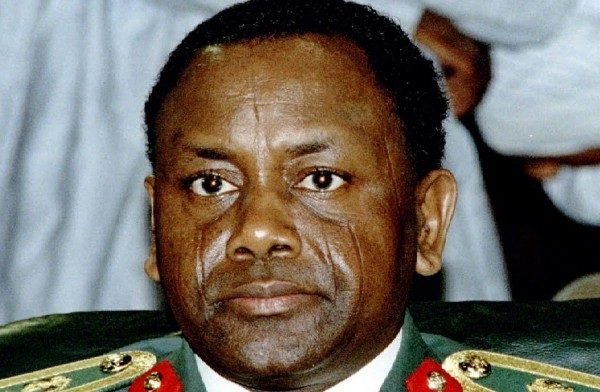 The Federal Government has signed a memorandum of understanding with Switzerland to recover $321 million stolen by former Head of State General Sani Abacha.
The announcement was made on the Federal Government's official Twitter account @AsoRock.
The funds were initially frozen in Luxembourg, after being confiscated by Switzerland as part of criminal proceedings brought by the public prosecutor's office of Geneva against Abba Abacha in December 2014.
The memorandum of understanding was signed by the Attorney General of the Federation Abubakar Malami, with Switzerland and the World Bank.
Read the statement below:
Today at the Global Forum on Asset Recovery (GFAR) Meeting in Washington, DC, Nigeria signed an MOU with Switzerland for the return of USD$321 million in looted funds to Nigeria.

Nigeria is one of the 4 countries being prioritized for Asset Recovery assistance at this maiden edition of #GFAR2017. Fighting corruption – through institution-building, entrenching safeguards, and global collaboration – continues to be a priority for the President Muhammadu Buhari administration.

We are grateful for the international support we're getting in the fight against corruption. Global collaboration is critical to the success of the fight. We will continue to work to deepen mechanisms not just for asset recovery but for preventing corruption in the first place.

Nigeria will receive the sum of $321m stolen by the family of late Head of State, General Sani Abacha, following the signing of a tripartite memorandum of understanding (MOU) by Attorney General @AbubakMalamiSAN with Switzerland and the @WorldBank at #GFAR2017 #NigeriaGFAR.

The modalities for the return of the stolen funds are set out in the MOU that was signed by the three parties at #GFAR2017 on December 4, 2017. The return of the looted funds is in line with Switzerland's policy of returning illegally-acquired assets.

The MOU stipulates that the restitution of funds will take place within the framework of a project known as the National Social Investment Program that will strengthen social security for the poor in Nigeria.

The MOU also regulates the disbursement of restituted funds in tranches and sets out concrete measures to be taken in the event of misuse or corruption, as well as allows the involvement of civil society in the monitoring of the restitution process.

These funds being returned to Nigeria – initially frozen in Luxembourg – were confiscated by Switzerland as part of criminal proceedings brought by the public prosecutor's office of Geneva against Abba Abacha in December 2014.

Nigeria will use the opportunity of the #GFAR2017 meeting at the headquarters of @IFC_org in Washington, DC to negotiate the return of other assets and also engage in bilateral meetings with several other countries.

The Nigerian delegation to #GFAR2017 includes @AbubakMalamiSAN, Attorney General & Min of Justice, @JulietIbekaku, Special Assistant to the President on Justice Reform, & Coordinator, @ogpnigeria; as well as civil society organizations represented by Reverend David Ugolor, ED, @aneejnigeria