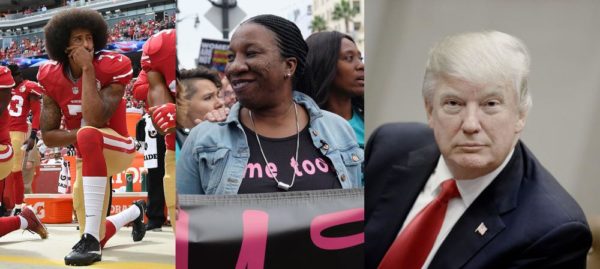 TIME has revealed it's shortlist for the 2017 Person of the Year, an annual ritual the magazine has had since 1927.
The TIME Person of the Year, according to TIME, recognizes the person or group of people who most influenced the news, either positive or negative.
Donald Trump, who had back in November said he "took a pass" on being named the "Person of the Year" after it was offered to him through a phone call, features on the shortlist.
Footballer Colin Kaepernick, who kicked off the protesting of the killings of unarmed black men by kneeling during the national anthem, a move that has been extensively criticized by Trump, also appears on the shortlist.
Jeff Bezos, the Amazon CEO who became the richest man in the world this year, was also named on the shortlist, as was North Korean leader Kim Jong-un who has successfully launched intercontinental missiles, and the #MeToo movement, the hashtag with which women on social media have been sharing their sexual abuse and harassment experiences.
Others on the list are: The Dreamers – the undocumented immigrants taken to the US when they were just children by their parents; Patty Jenkins, director of box office smasher "Wonder Woman"; Mohammed Bin Salman, the crown prince of Saudi Arabia; Xi Jinping, President of China; and Robert Mueller, head of the Special Counsel investigation of Russian interference in the 2016 United States elections.
Photo Credit: Getty Images/Thearon W. Henderson/Sarah Morris/Olivier Douliery-Pool